Nicole Murphy is the ex wife of the actor Eddie Murphy. She is 48 years old but she looks amazing and she likes showing her beautiful body.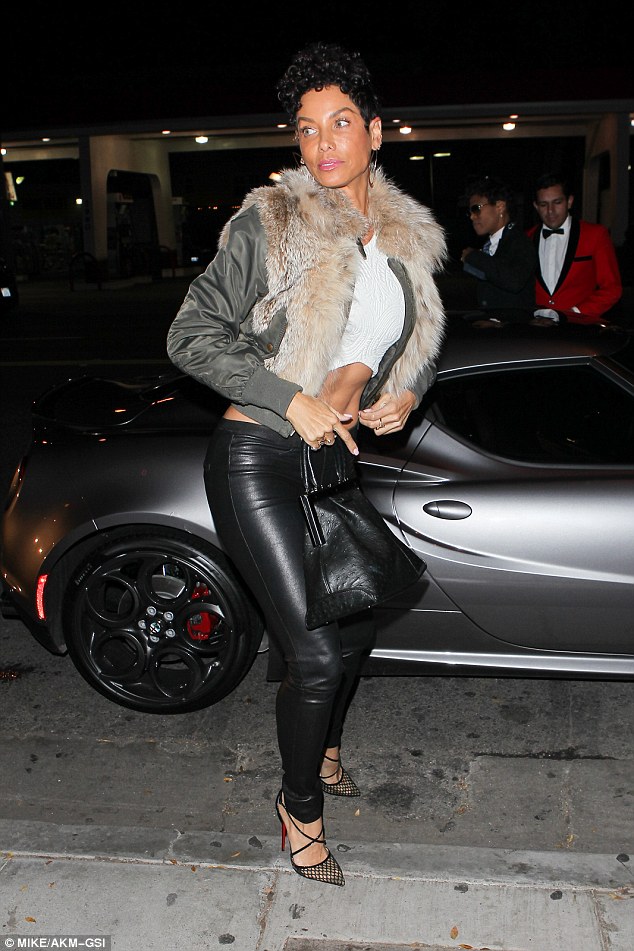 She went out for a dinner at Delilah in Hollywood on Friday night. Her style was perfect and she showed off the abs wearing a white tiny crop top.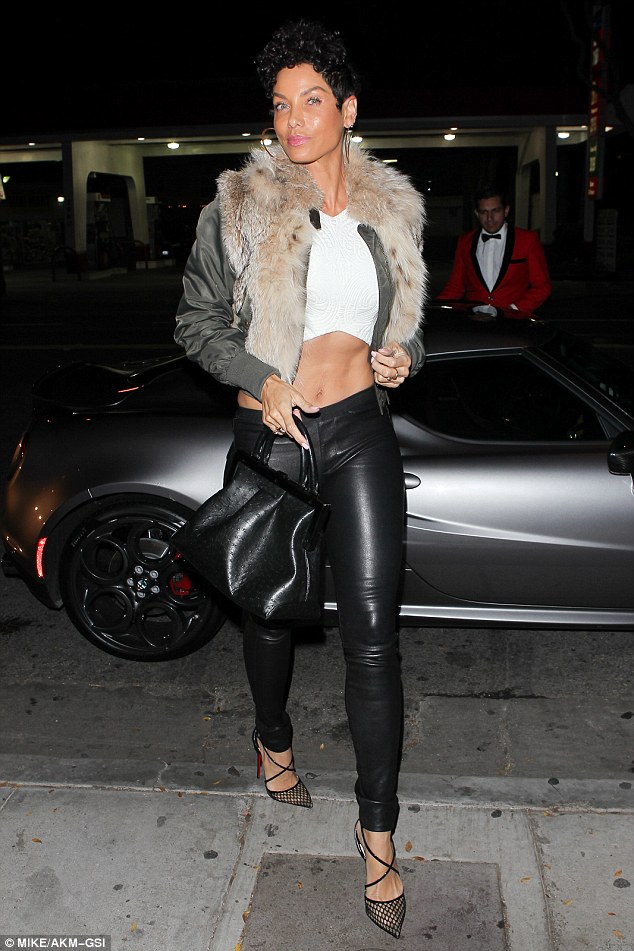 Even if she is the mother of 5 children her body is still Wow! She also accentuated her toned legs opting for low slung leather leggins. She is not scared of being cold because she also wore a faux fur trimmed bomber. Her hair was curly and she added to her look beautiful details like a pair of hoop earrings. Her make-up was perfect and it evaluated her stunning eyes.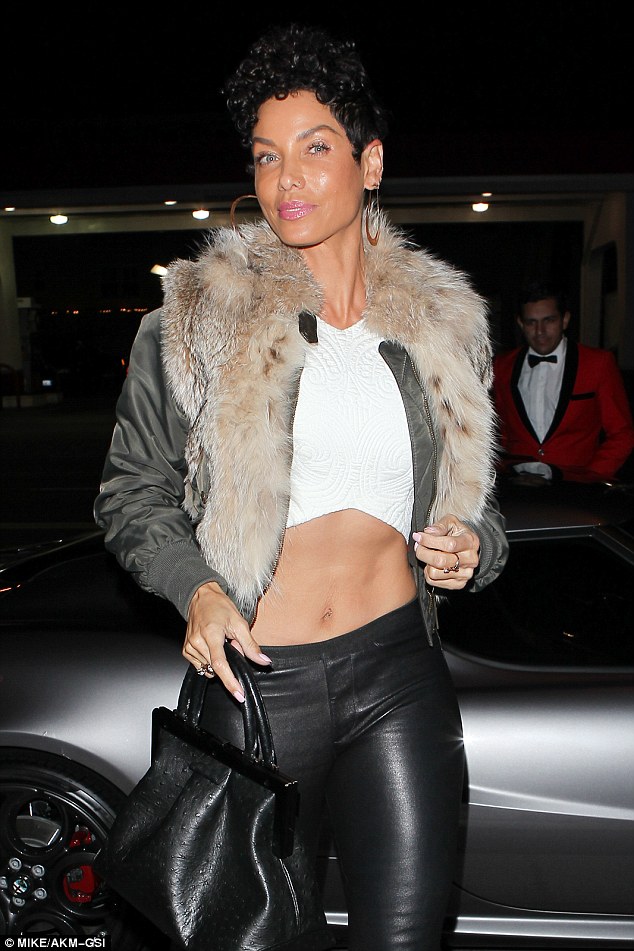 She also added a dash of pink lipgloss. But let's focus on her shoes a pair of sky-high Louboutins. This is a classic pair of strappy heels. You need to have it in your wardrobe. These shoes are perfect for different events with a dress or with a pair of skinny leggins as Nicole did. Her look was absolutely perfect! Nicole also looked in a very good spirit last Friday night!