How low can you go on a neckline and how high can you go on a slit?
Seasoned actress Nicole Kidman decided to ride with the trend and give her younger counterparts a run for their money on Tuesday. She attended a UNICEF event wearing a very risqué floor-grazing frock that showcased both cleavage and legs.
The dress was an unexpected choice for Nicole, simply because, well, it was a little too daring. Let me put it this way, it was more of a JLo kind of gown — glamorous, glitzy, elegant, and sexy. As to whether she pulled off the attire or not, well, you be the judge….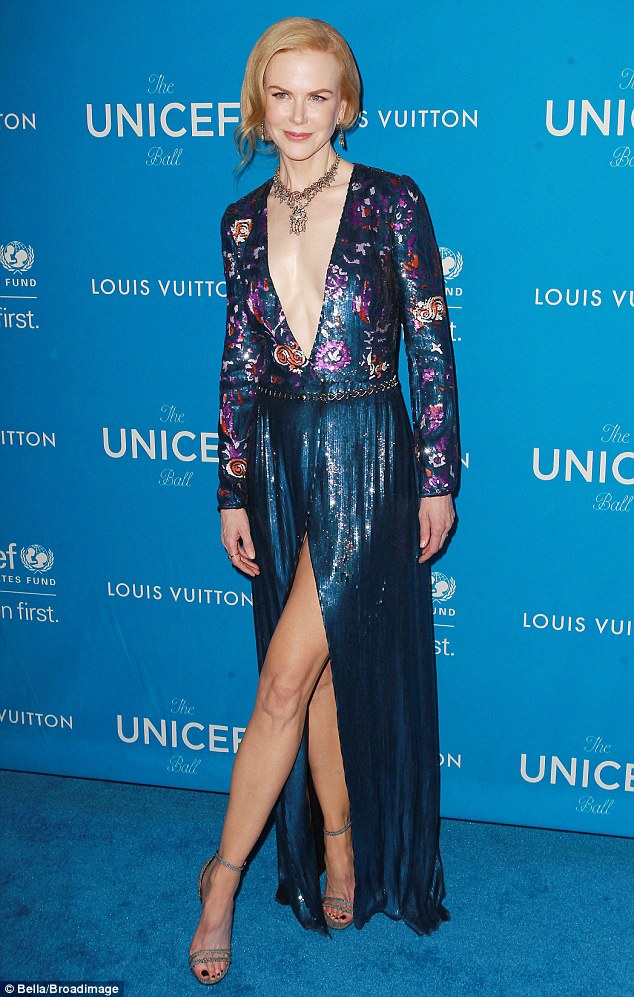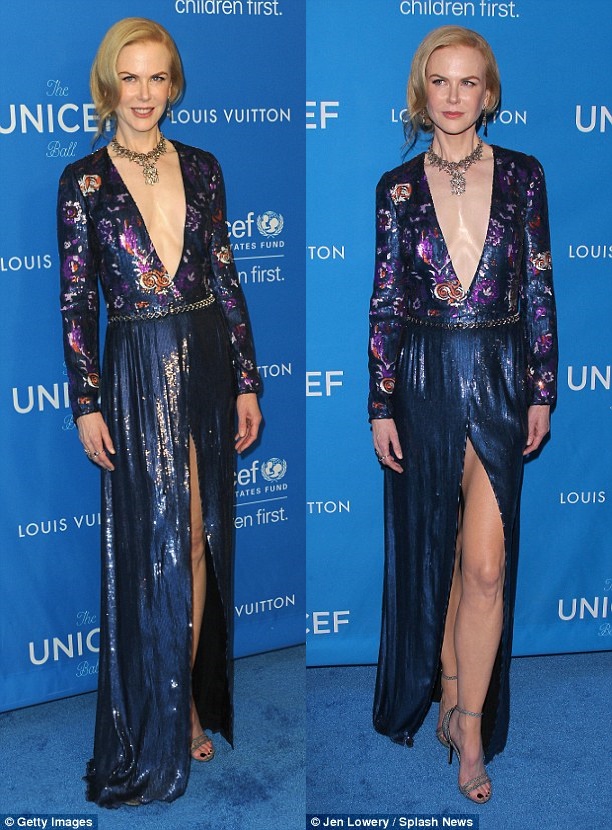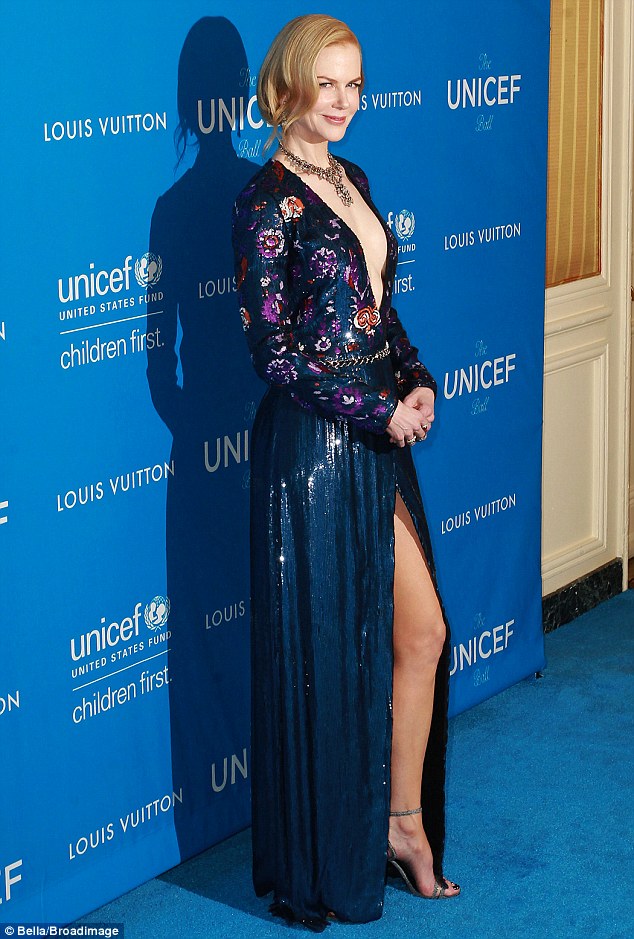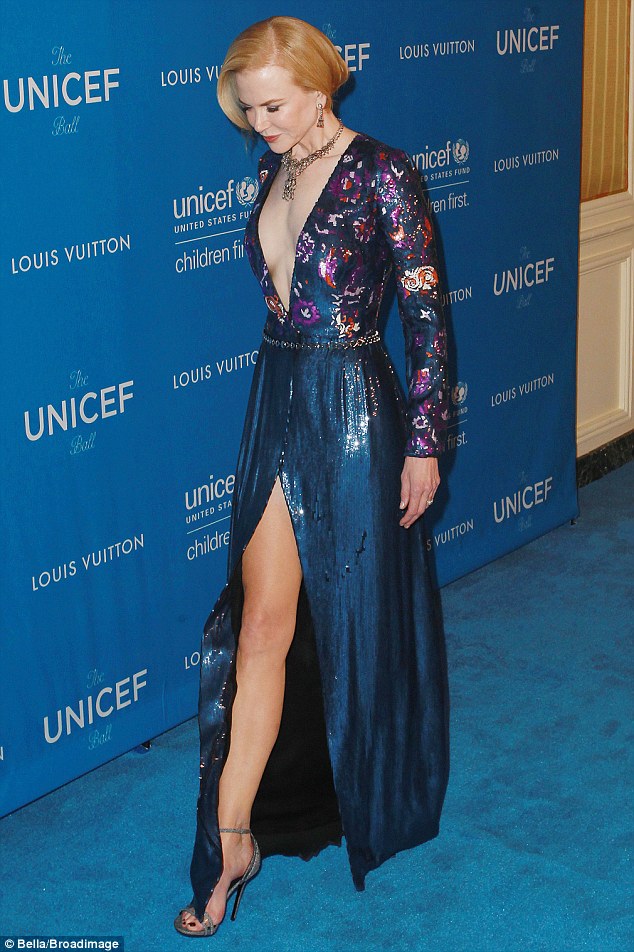 Nicole Kidman wears a daring sequined frock for the UNICEF-Louis Vuitton Ball held in Hollywood on January 12, 2016
Well, ladies, what do you think? Did Nicole nail it or fail it?
The great thing about the iconic Nicole Kidman is that you can put her in a sack and she will still look good. The outfit isn't her usual "aesthetic", but she looks fab nonetheless. Would you agree?
Nicole's dress is by Louis Vuitton. It'a a custom-made creation, which makes it even more covetable. I couldn't find any details on the heels she used to go with, but my hunch is they're either from Saint Laurent or Stuart Weitzman. Her pair has a slightly different silhouette, but the shoes look very similar to these: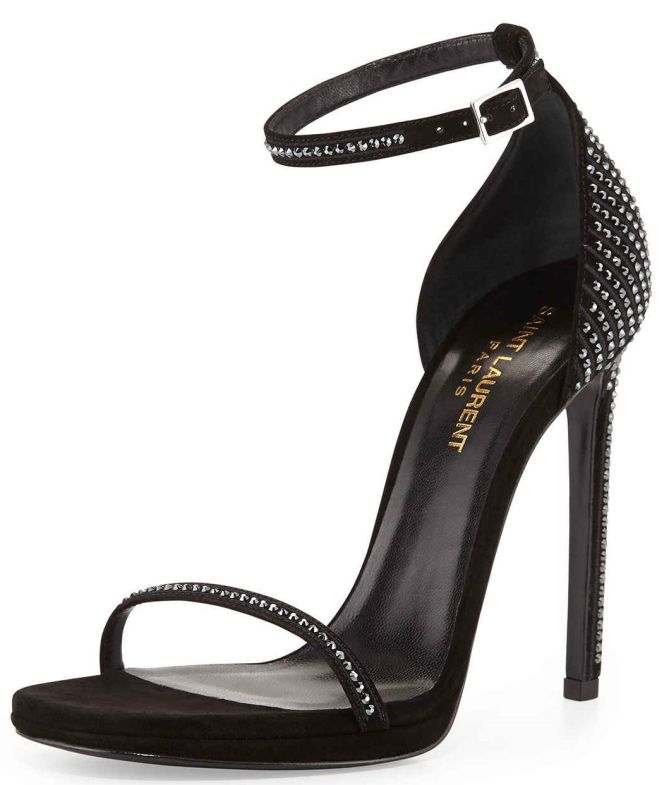 Saint Laurent Studded Ankle Strap Sandals, $602 (was $1095)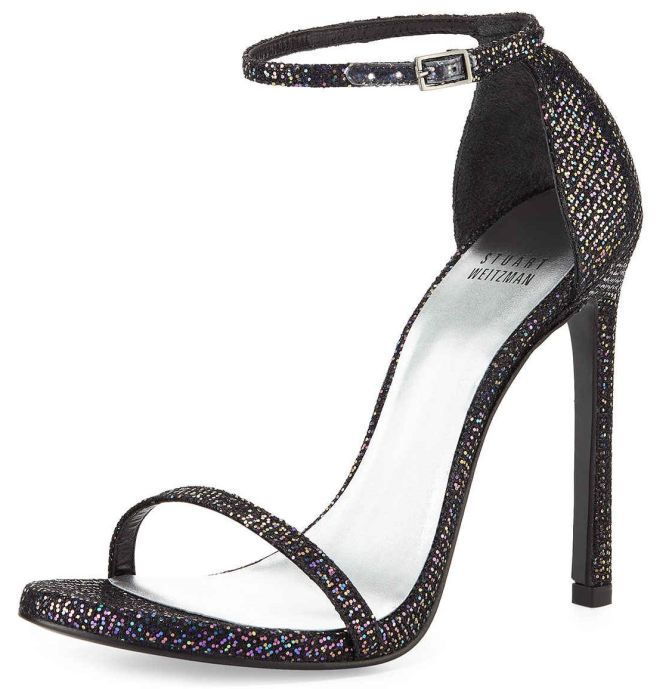 Stuart Weitzman Nudist Sandals, $279 (was $398)
So do you think my hunch is on target?
I could be wrong, of course. Considering she chose a Louis Vuitton gown, it is possible that the sandals are also from the label. In any case, if you're up for some shopping, why not grab any of the heels I've posted above? They're on sale!