She is starring in not one, but two upcoming movies, alongside Colin Farrell, both set to premiere at the Cannes Film Festival next week. And each of Nicole Kidman's new films are gritty, dark and risqué in equal measure. So chat show host Graham Norton was keen to probe the Oscar-winner, 49, on the intricate details of making such movies.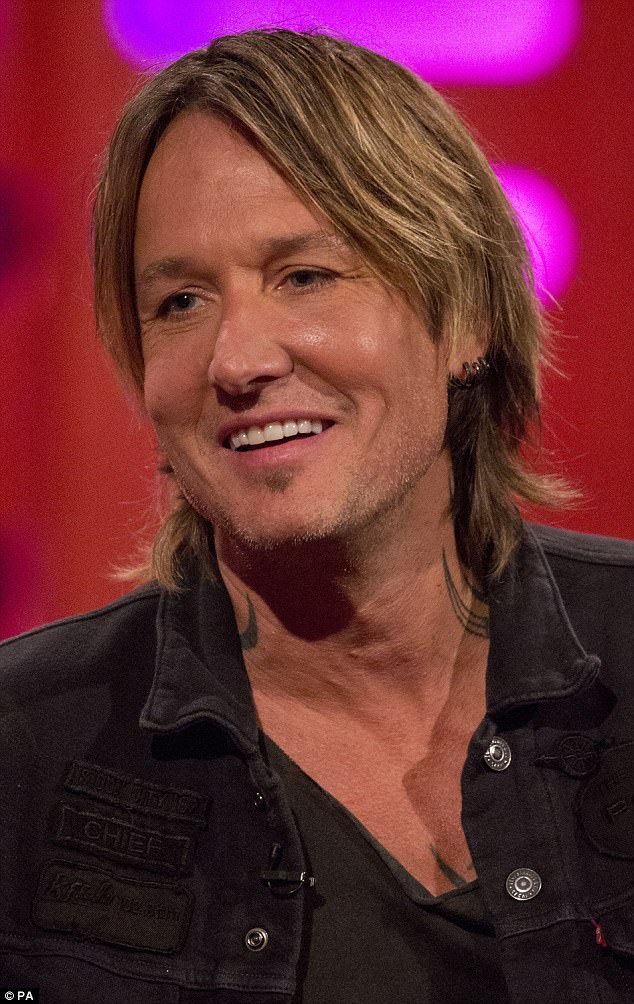 However, things got a bit awkward, given that the Hollywood star was doing the interview joint, alongside her husband  Keith Urban, making a rare chat show appearance together.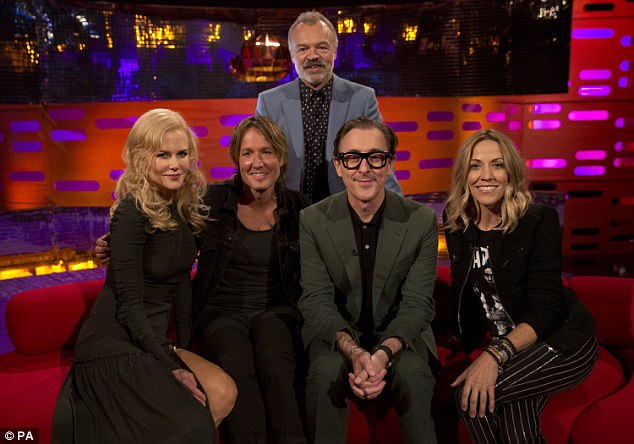 Speaking about one of the films, The Beguiled, Nicole said: 'I had to give him a sponge bath and it took about a day!' Graham then asked the The Others actress if those sorts of scenes are awkward. 'Considering what Colin and I did in The Killing Of A Sacred Deer, that was nothing,' she replied, referencing the second project set for a released this year with her hunky co-star.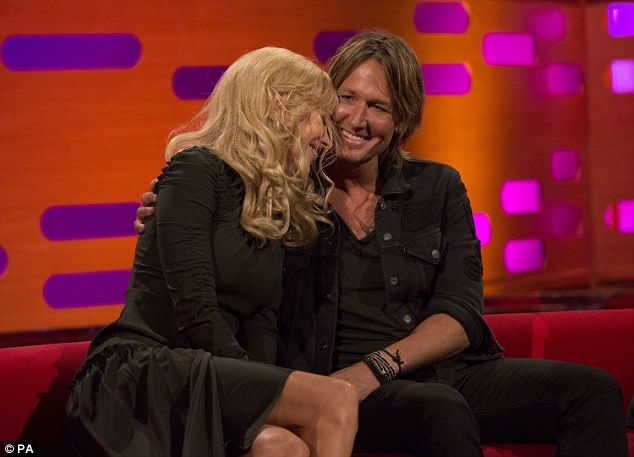 She then added, jokingly: 'Can we move on? My husband is on the show!'  Nicole will be attending the Cannes Film Festival to promote the movies; and Graham asked if she ships masses of outfits out to the event ahead of her arrival. 'I prepare; but I pretty much just pack and go and hope for the best. Luckily Keith is very good with a needle and thread!'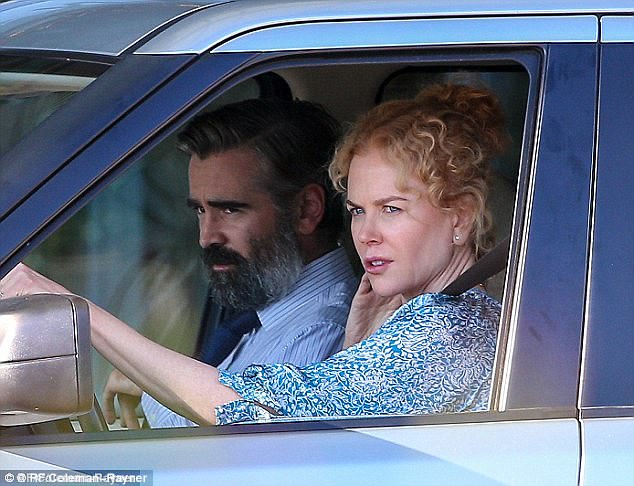 The Killing Of A Sacred Deer is a psychological thriller-horror film directed by Yorgos Lanthimos, and has been selected to compete for the Palme d'Or in the main competition section at the Festival, with a release date set for November 3. It follows the story of a prominent surgeon
[Farrell] who adopts a teenager into his family – but as the teen's actions grow increasingly sinister, the doctor is forced to make a terrible decision.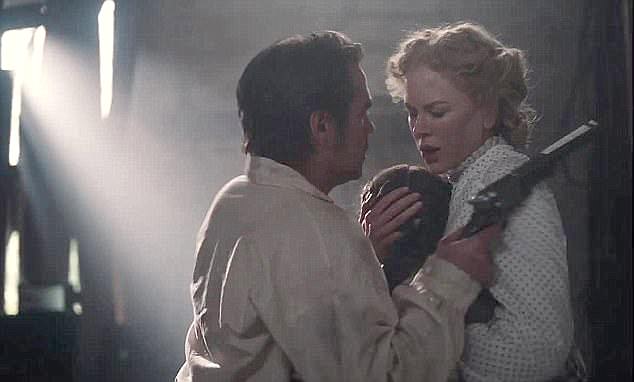 Meanwhile, The Beguiled is a thriller from Sofia Coppola and is set during the Civil War, at a Southern girls' boarding school, and will go up against The Killing Of A Sacred Deer for the Palme d'Or.  The plot sees the head of the house [Kidman] take in an injured enemy soldier [Farrell] to provide refuge and tend to his wounds. However, the house is taken over with sexual tension and dangerous rivalries, and taboos are broken in an unexpected turn of events. Asked how she selects acting projects by Graham, Nicole said: 'I am spontaneous and like to chose a script and visionary directors and I don't mind if they are divisive.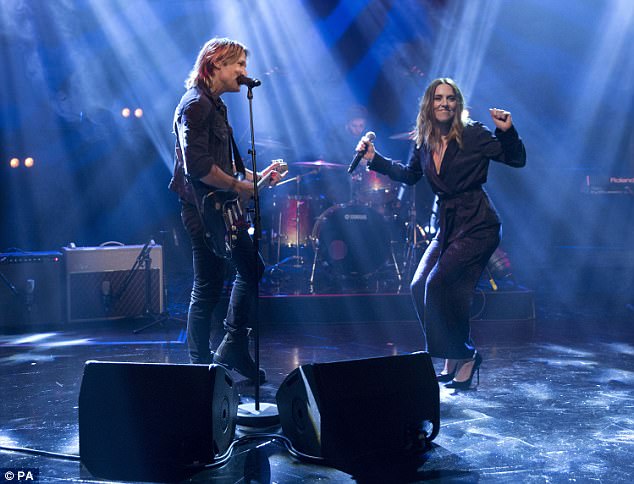 'A movie isn't a democracy – we all show up hoping for that vision. It is great to be able to play so many different roles at this time in my life.' Speaking about being in the upcoming Aquaman, she said: 'My daughters were like, "Do you get to wear a crown? Do you get to have a tail?" I said, "I get to have mother of pearl all over my body," and they were like, "Oh do it mummy!" and I wanted to have some fun.' And, on her upcoming 50th birthday, she said: 'I am so excited but I don't like surprises. I literally and instantaneously break out in cold sores!' Keith then wryly added: 'I've got lots of good stuff planned.'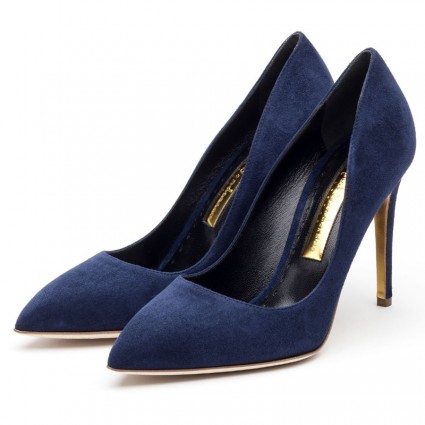 A perennial classic, Malory returns for the new season in opulent navy suede. Loved for a sultry 100mm heel and forever-chic pointed toe, this signature court will complement on-duty tailoring and occasion dresses alike.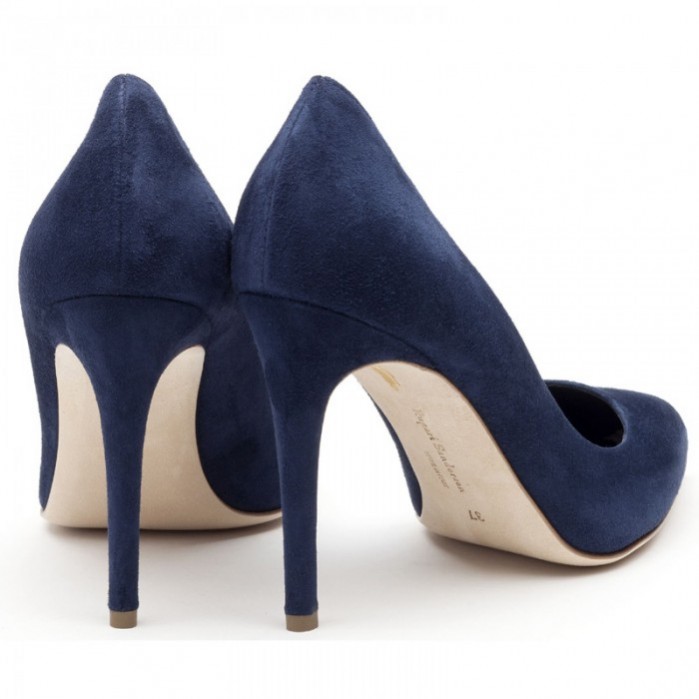 Nicole Kidman looked very elegant for her appearance on The Graham Norton Show this week, teaming a ruched detail dress with a pair of colour pop green heels. They're by Rupert Sanderson, and we love the luxe satin finish and emerald shade. The sharply pointed toe and lace up detail makes them very sleek, and they're a refreshing change from black or nude court shoes.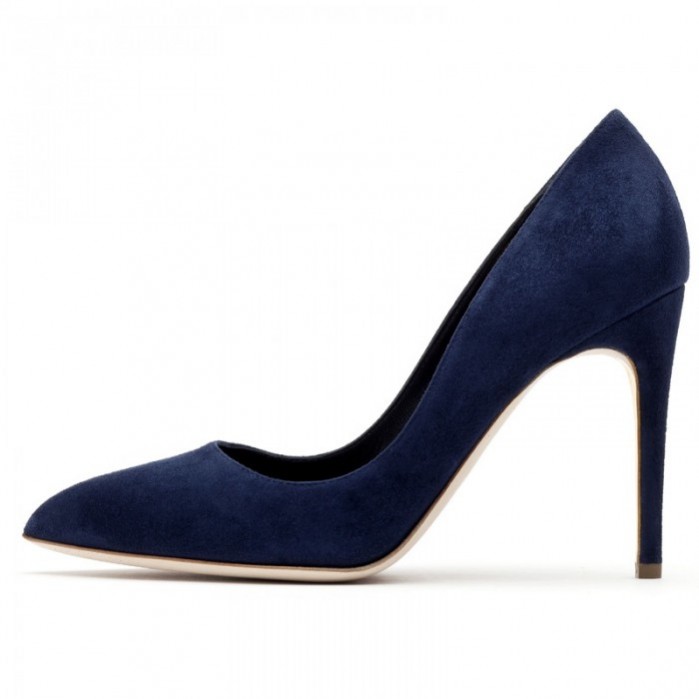 These exact shoes aren't currently available online, but click (Buy) to grab the style in blue. Or make them green with envy in a pair of shoes from our edit below: