Who, and by that I mean which celebrity doctor, works on Nicole Kidman?
It's no secret that a lot of A-listers in Hollywood commission the services of plastic surgeons and high-end beauty salons that offer state-of-the-art laser and radio frequency equipment to shave years (and pounds) off their faces (and figures).
Whoever works on Nicole is quite the artist. I'm sure she's had botox and fillers, but they're not as obvious. She looks ageless. Well, not exactly ageless, but it appears as though she has not aged significantly since her Tom Cruise days.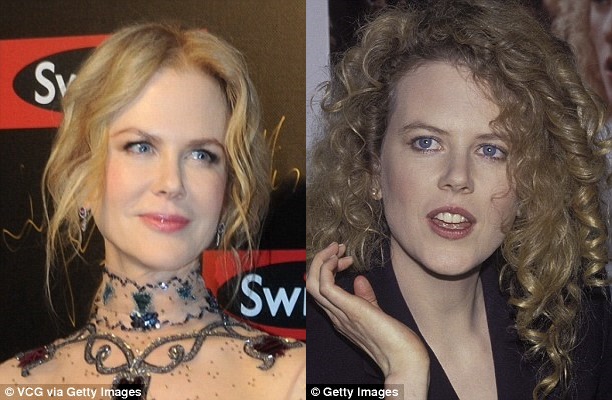 Nicole at an event in Shanghai on July 15, 2016 vs. a younger Nicole from 1992
Late last week, Nicole showcased her beauty at a promotional event held in Shanghai. For the occasion, she used an intricately beaded gown from Valentino and then capped off the number with fine jewelry, as well as a pair of silver chain-link t-strap heels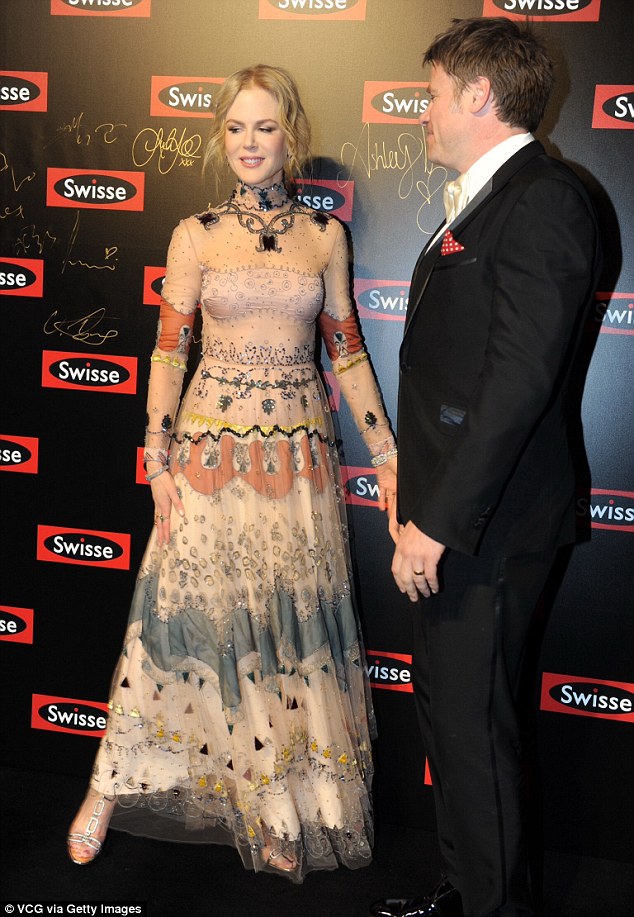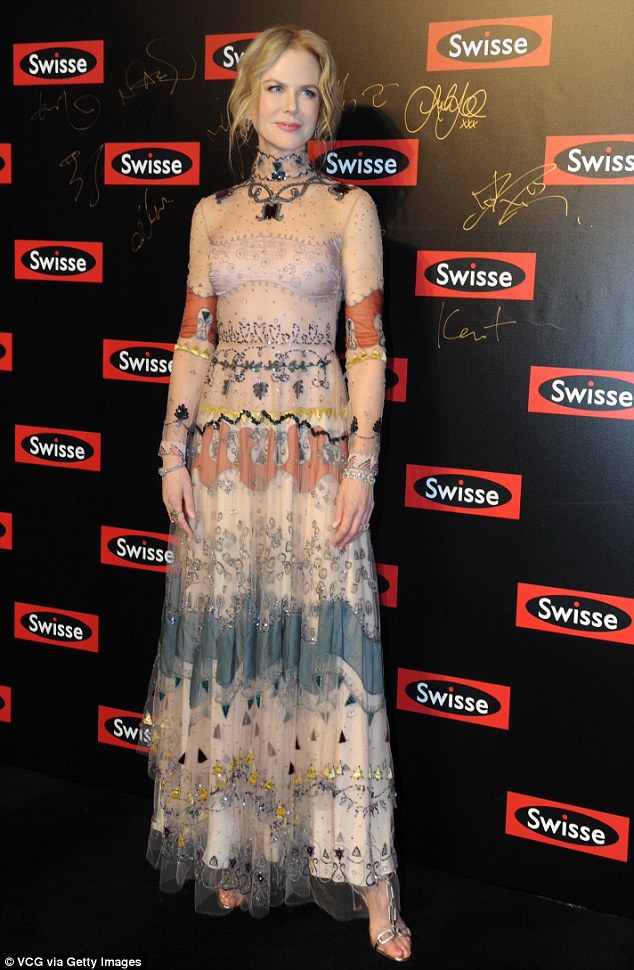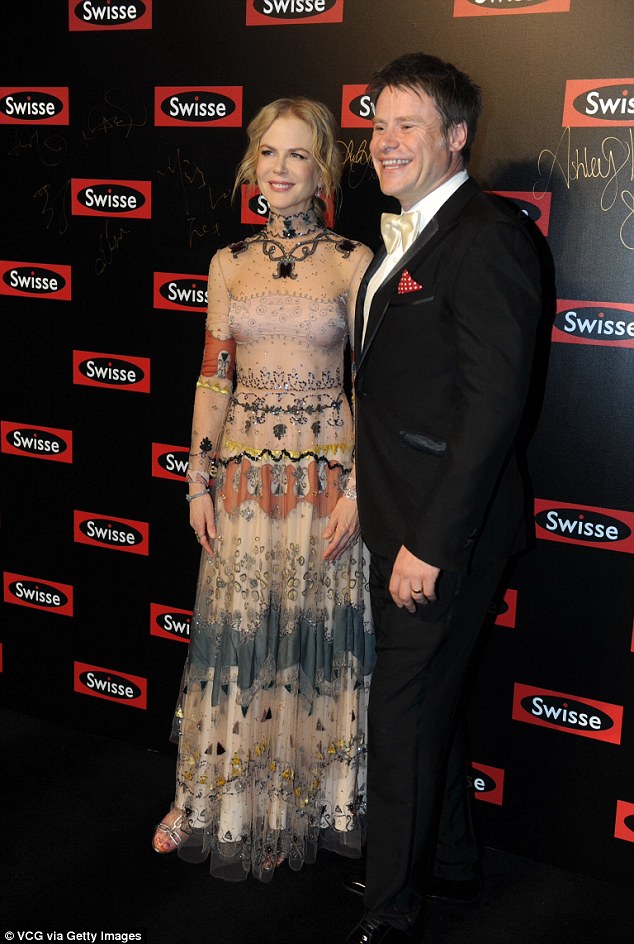 Nicole Kidman attends a Swisse promotional event held in Shanghai on July 15, 2016
How do you like Nicole's outfit choice for the evening? On-point or a little too flamboyant?
When it comes to fashion, Nicole has been known to take risks. This dress is no exception. I'm not too fond of the nude panel on the chest, but other than that, I think she pulled it off. The frock is not available online, but you're free to check out other Valentino pieces on the web that may be just as elaborate.
Now because we're all about shoes here, allow me to give you a closer look at Nicole's pair. They're the "Elbee" from Rupert Sanderson. They're crafted from metallic foil leather and feature wide PVC straps on the front: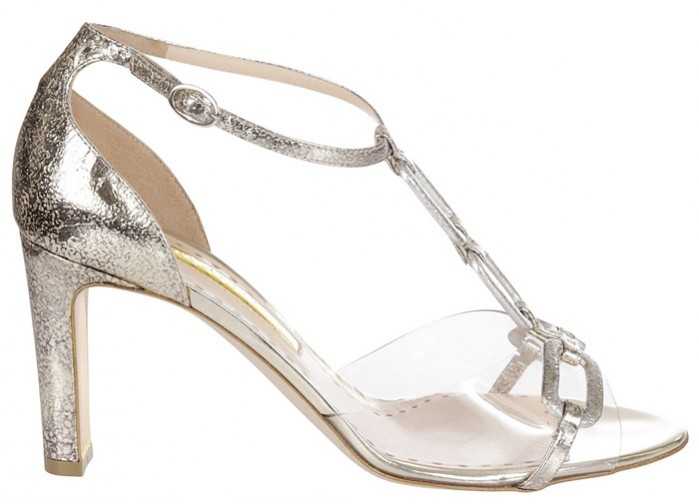 Rupert Sanderson Elbee Sandals, €357 (was €595)
You can find the sandals at select stores online if you want them. They're currently on sale too. Personally, I prefer the wedge version in yellow gold foil. They're also on discount at $597 from a high $995. True, they're still expensive, but at least they look more updated. Nicole's Elbee sandals remind me a bit of my grandmother's shoes. Sorry, but that's just how I see it.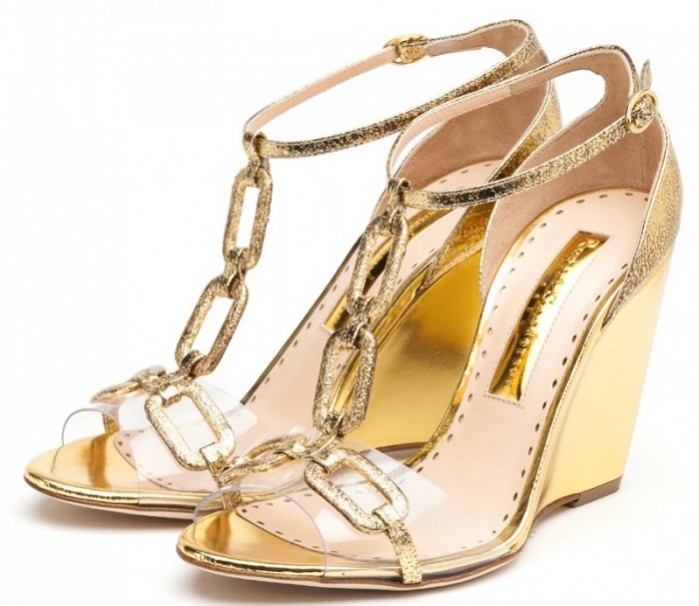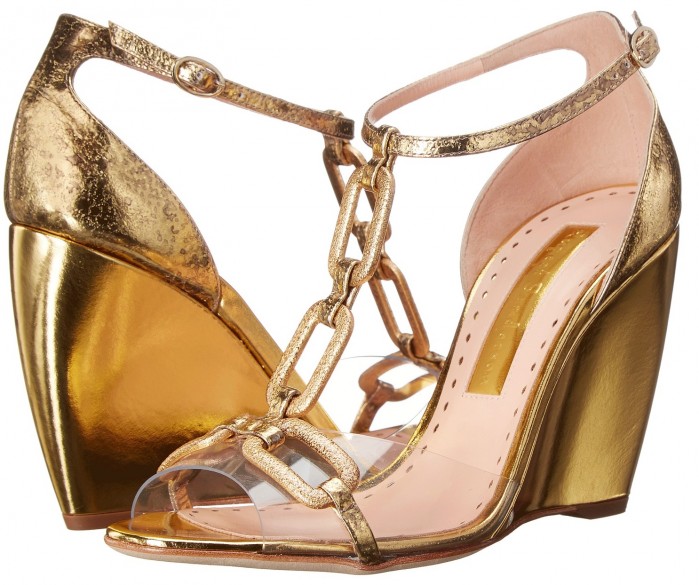 Rupert Sanderson Chance Sandals, $597 (was $995)