There's a reason why Nicole Kidman was anointed as one of the most stylish celebs in Hollywood. The lady can dress. Period. More importantly, her red carpet choices are always on point. Sure, she has had her share of misses, but they weren't so bad to the point of looking foolish.
For the past few days, Nicole has been busy promoting OMEGA's "Her Time" watches. She made her first stop in Milan on Wednesday. For the event, the statuesque  beauty slipped into a black sequined gown teamed with black suede ankle-strap sandals. The heels were interesting enough to get my attention because they came with exaggerated heel cups.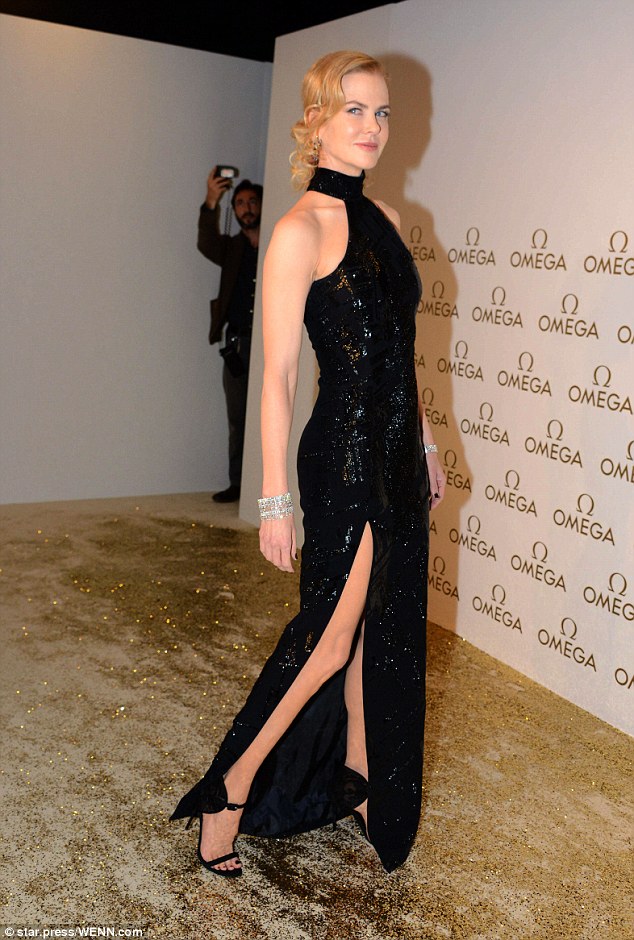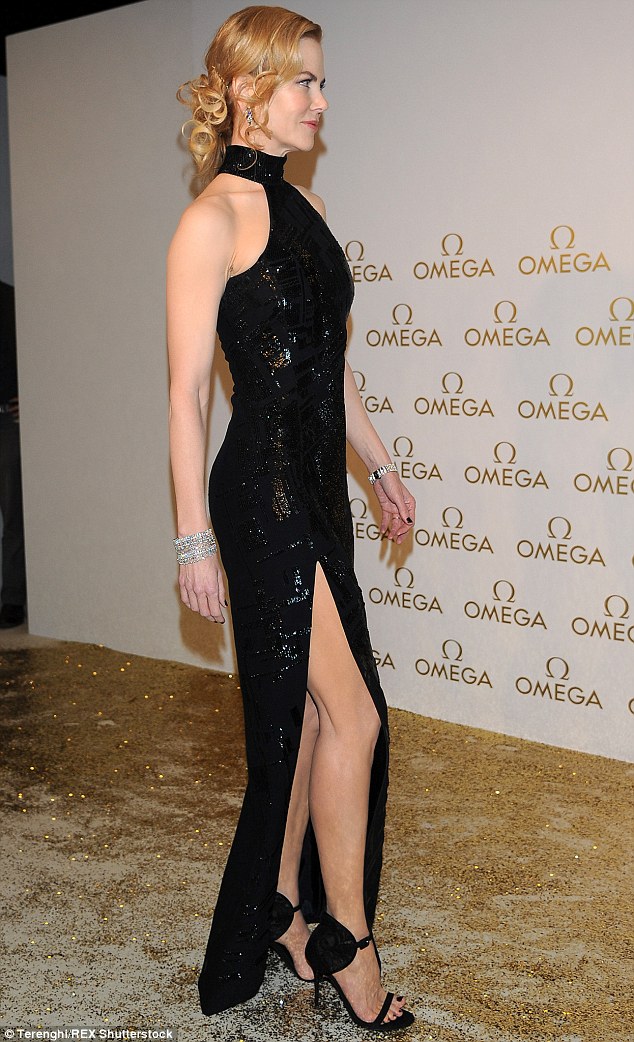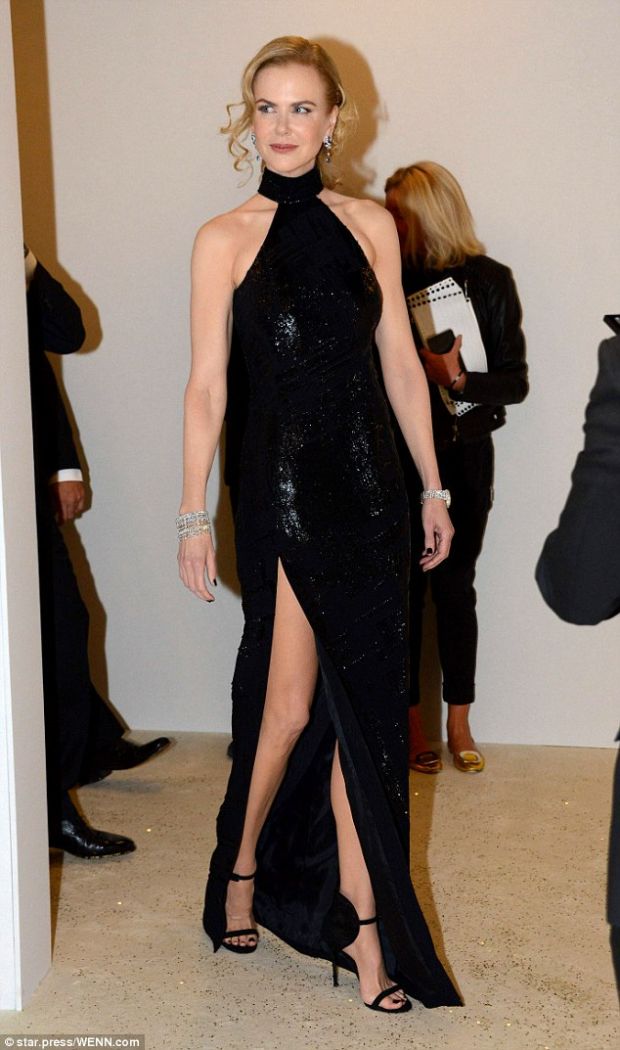 Nicole Kidman attends the OMEGA promotional tour for "Her Time" watches in London, September 16, 2015
Earlier in the day, Nicole was spotted attending the opening ceremony for the promotion in another venue. For the first appearance, she wore a black lace tea-length frock, and then teamed the pair with t-strap pumps. The shoes were unlike any other; they came with unique circular accents at the t-straps.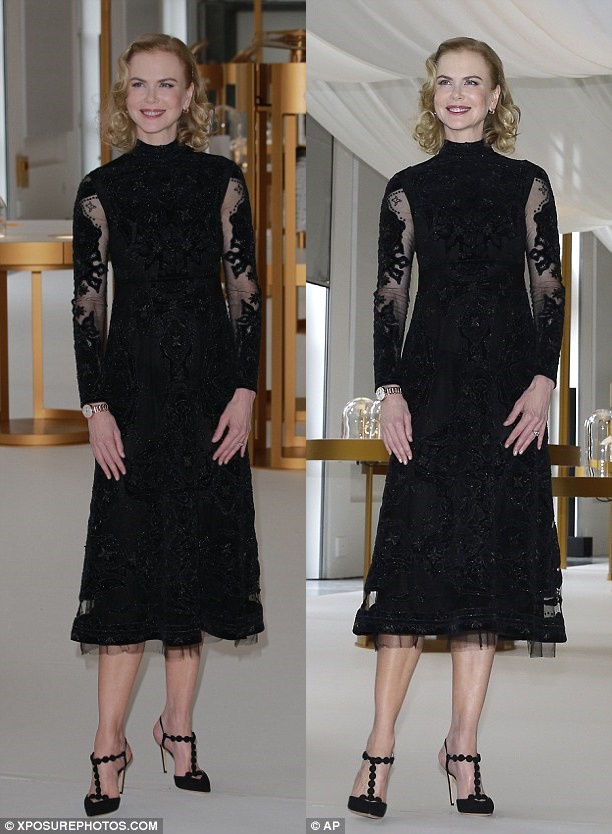 Nicole Kidman attends the OMEGA "Her Time" photo call held in Italy right after attending a gala in on the same day
Come Thursday, Nicole looked even more stunning as she attended a Q&A session in a floral ensemble of skirt and ruffled blouse teamed with sexy strappy red-sole heels.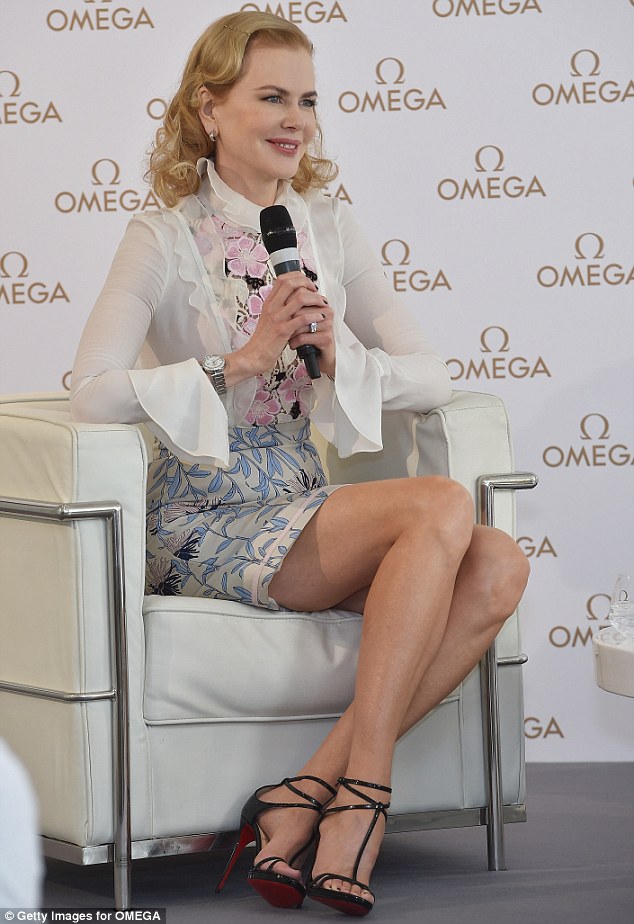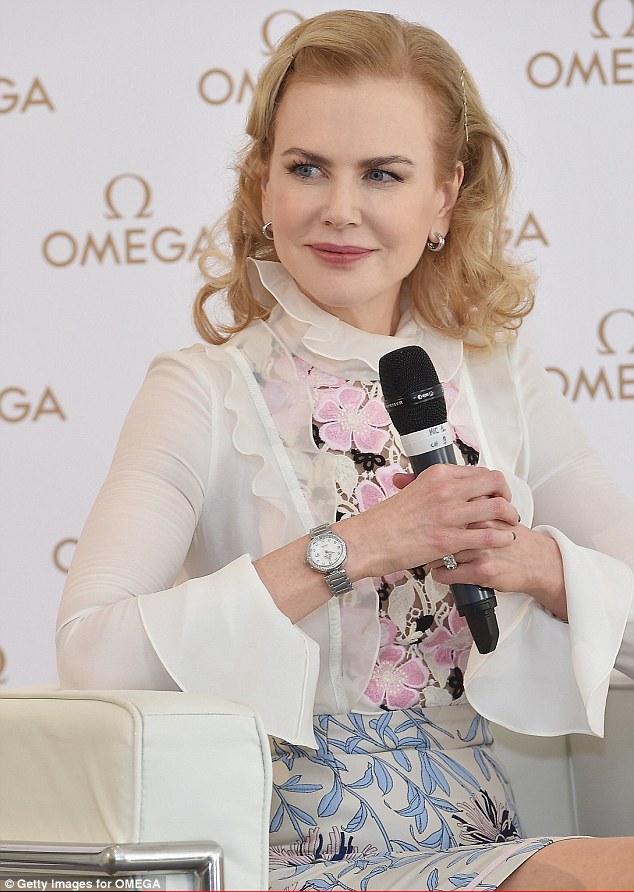 Nicole Kidman attends a Q&A session hosted by OMEGA "Her Time" watches in Italy on September 17, 2015
Which of Nicole's outfits do you like best? And which of her high heels do you fancy more?
I couldn't find any details on Nicole's sequined gown, but her black lace dress from the opening ceremony is by Valentino, while her ruffled blouse from the third outfit is by Giambattista Valli.
In terms of footwear, I wasn't able to locate her ankle-strap sandals from the gala, but according to reports, they're by Giuseppe Zanotti. Below is a similar pair with a more elaborate silhouette: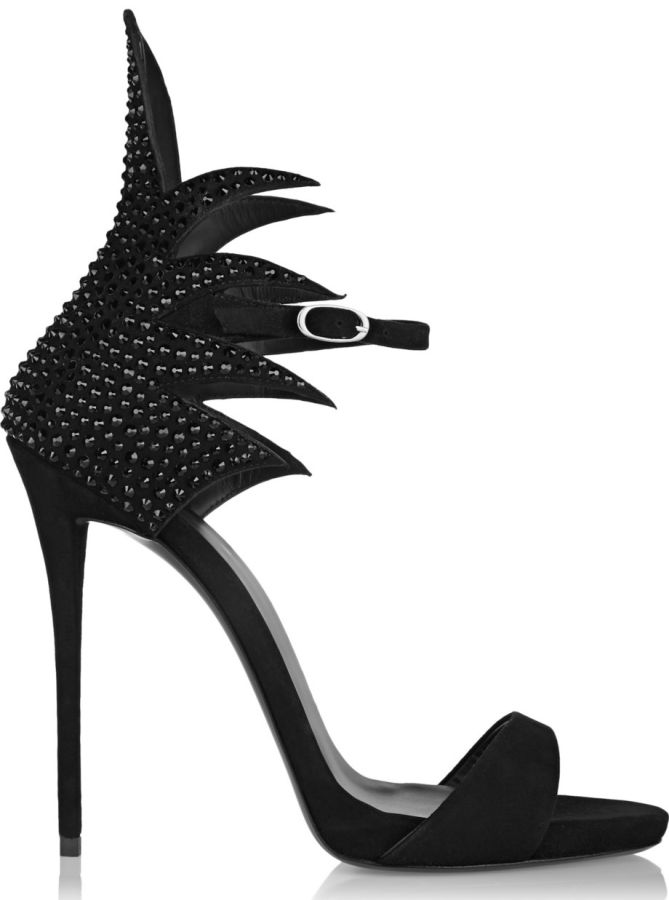 Giuseppe Zanotti Coline Sandals, $1425
Nicole's t-strap pumps, on the other hand, are from Nicholas Kirkwood. They feature an open-back silhouette, slim 3.5-inch-tall heels, and tiny suede circles decorating the "t" bar. If you fancy the shoes, you can grab 'em online. They retail at a high $950.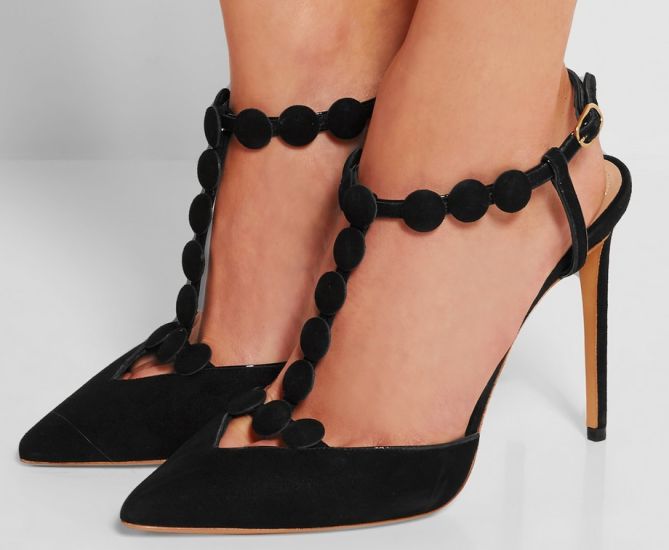 Nicholas Kirkwood Quantum Pumps, $950
Now if you're after Nicole's red-sole strappy sandals from the Q&A session, they're from Christian Louboutin — the Benedetta. Below is a closer look at the pair. They are unbelievably tall, with heels at almost 5 inches: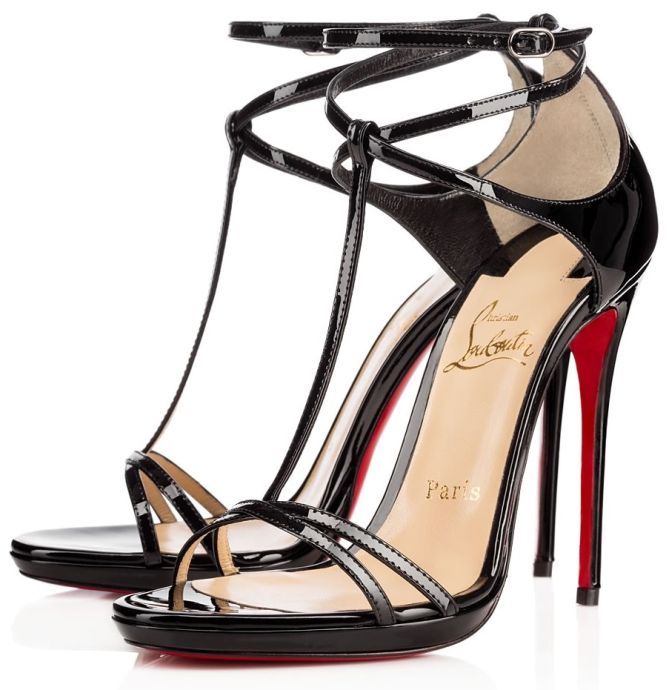 Christian Louboutin Benedetta Sandals, $925