When it comes to fashion, Nicole Kidman knows when and how to take risks. The actress has made adventurous choices in the past, and most often than not, she pulled them off with flying colors.
At the Mill Valley Film Festival held in California on Sunday, the Aussie star arrived in a scene-stealing attire from Rodarte's spring 2017 collection. It was decorated with all kinds of embellishments and had a very old-worldly feel to it, which made the alabaster-skinned beauty look very ethereal in the frock. Nicole complemented the getup with a loose bun, vintage-inspired earrings, and some gold strappy sandals.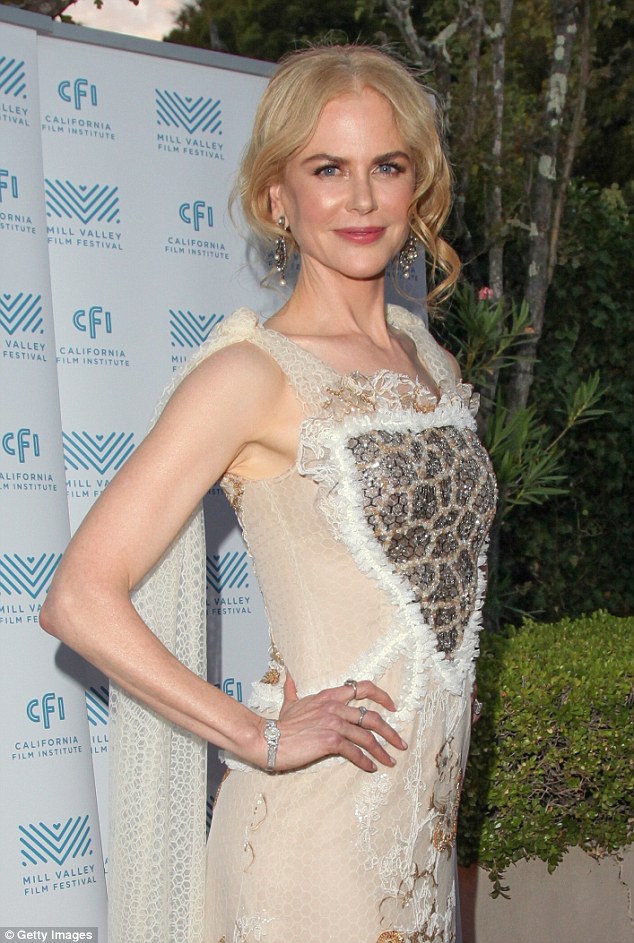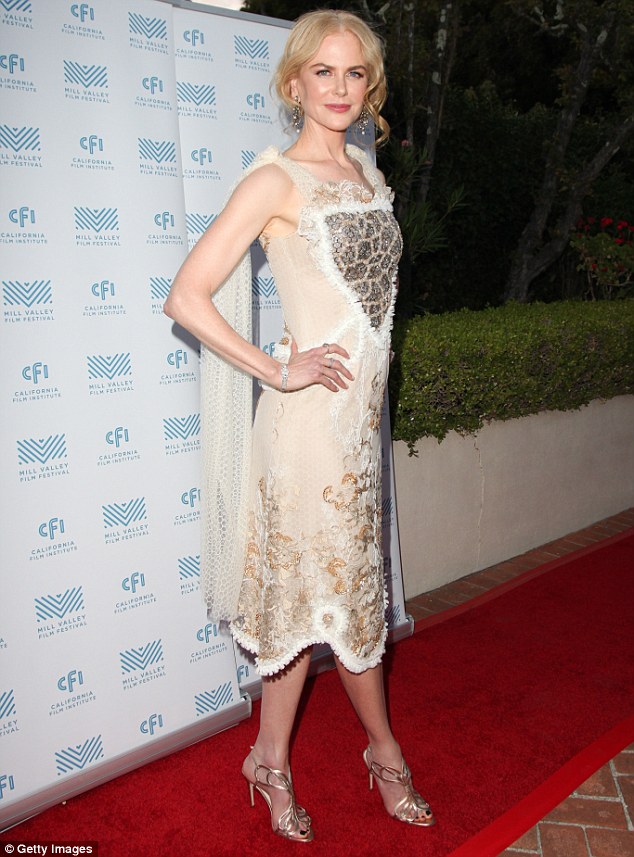 Nicole Kidman attends the Mill Valley Film Festival in California on October 9, 2016
How do you like Nicole's latest red carpet choice, ladies? It's a very unusual dress, but I think she looks wonderful in it. Would you agree?
If you fancy the frock, you'll need to wait a few months before you can get your hands on it. As for Nicole's gold strappy sandals, I can only assume it is also by Rodarte, though I could easily be wrong. In any case, if you fancy the style, why not save all the money and go with these gorgeous sandals from Klub Nico instead? They are crafted from leather inside and out, and feature heels that are tall enough yet comfortable too.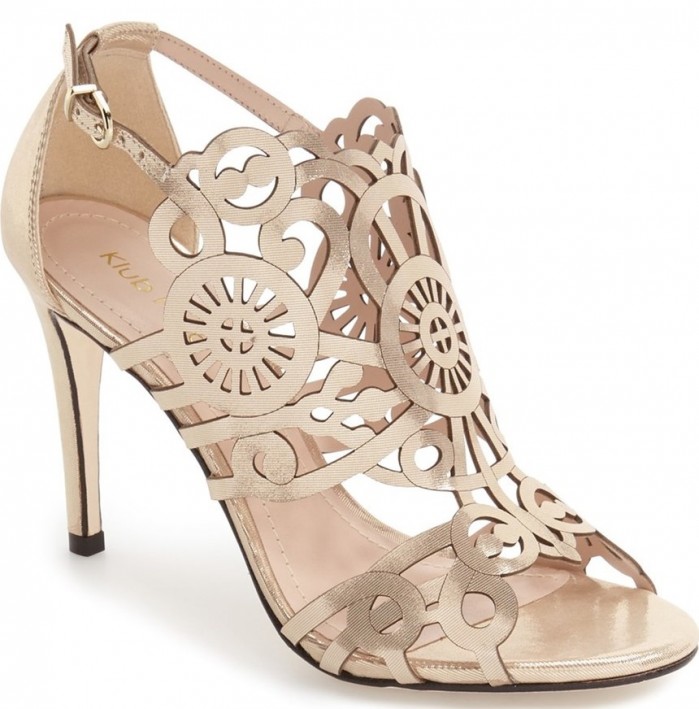 Klub Nico Marcie Sandals, $200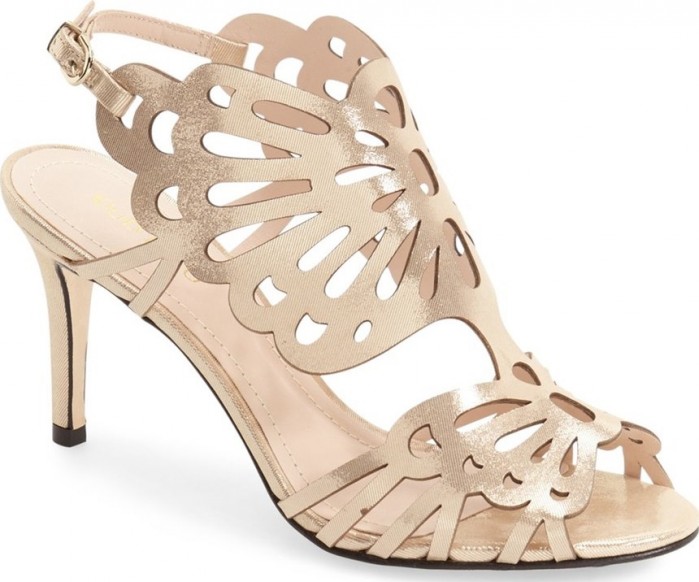 Klub  Nico Monet Sandals, $180