Sometimes, a break from all the prints, colors, and embellishments is what we need. Ergo, a palate cleanser is occasionally necessary. In fashion, this translates to a simple black or gray shift dress with no decoration whatsoever; something straightforward, understated, yet elegant — just like the dress Nicole Kidman wore to the photo call of her new West End play, Photograph 51, held in London on Monday.
The actress, who by the way, received rave reviews for her opening performance, stayed true to the "simple" aesthetic of her outfit by teaming the number with classic black kitten-heel pumps. She also complemented the mix with barely-there makeup and a no-fuss half-pony hairstyle.
While many women prefer sky-high stilettos — and some will probably say she should have worn a taller pair to the event — I actually found the low-heeled choice refreshing. She didn't look like she was trying too hard, and she still looked classy. In other words, Nicole just made kitten heels happen for me, and now I want a pair of my own.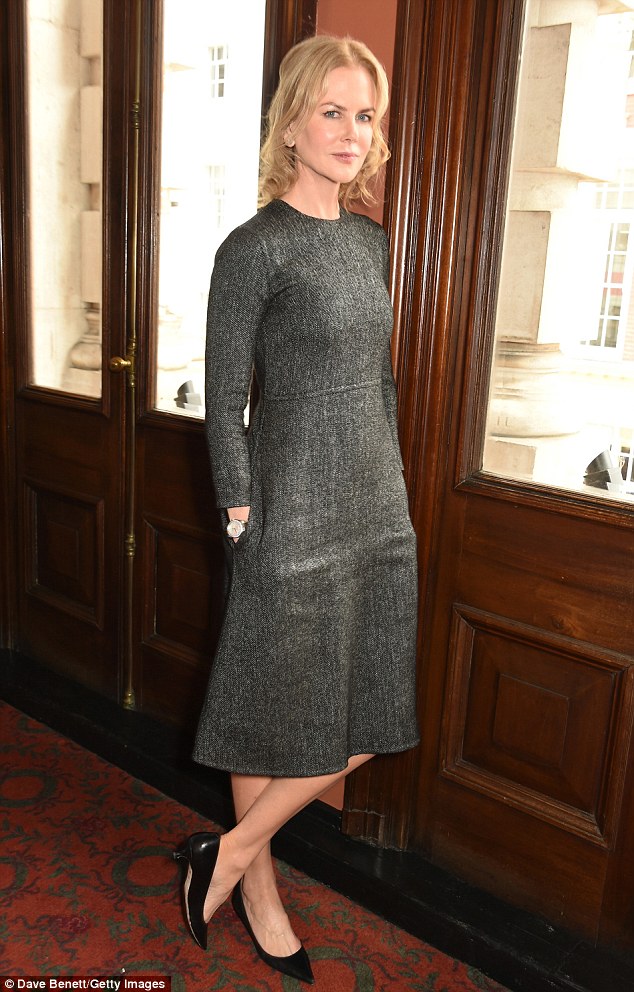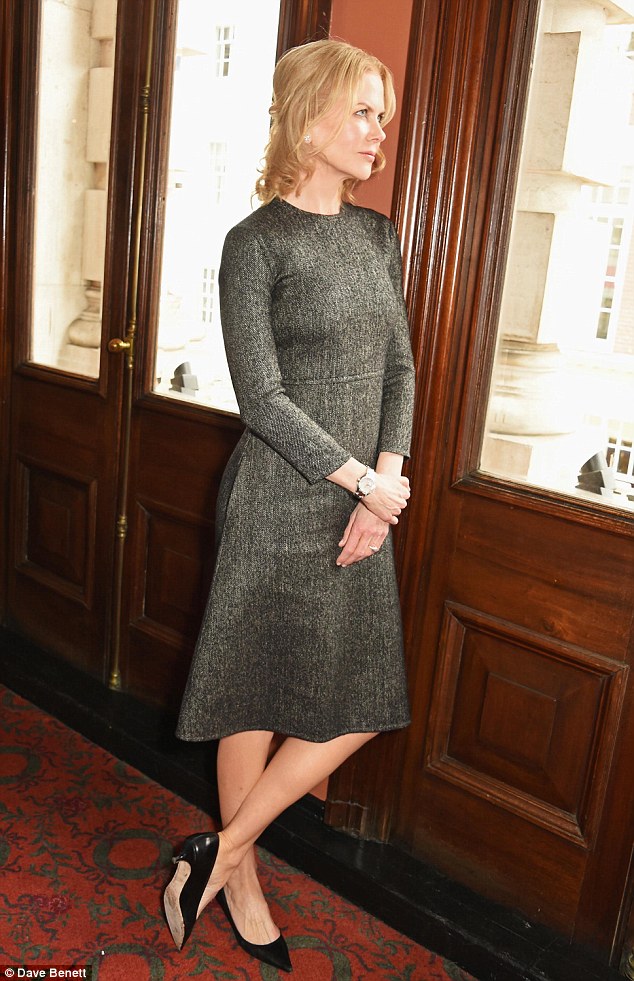 Nicole Kidman attends the photo call of her new West End play, Photograph 51, in London on September 7, 2015
I love everything about this look. Besides the fact that it's elegant, it's subtle yet powerful in some way. Would you wear Nicole's outfit or do you find it too boring? And what about her footwear choice, do you think she should have worn taller heels?
Nicole's pumps are the Jimmy Choo "Aza". They feature pointed toes and very comfortable and slim 2-inch-tall heels. Here's a look: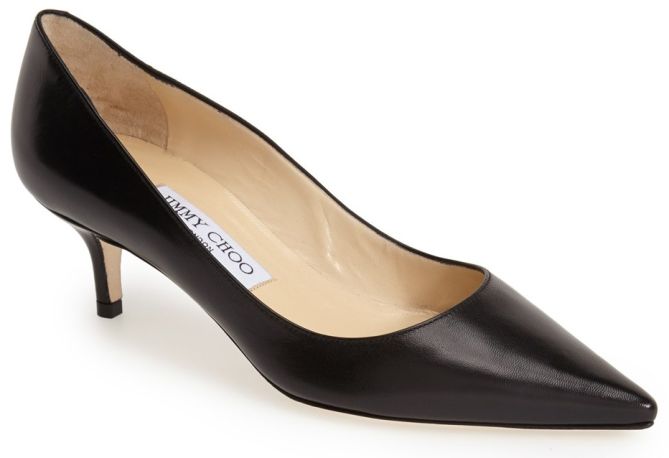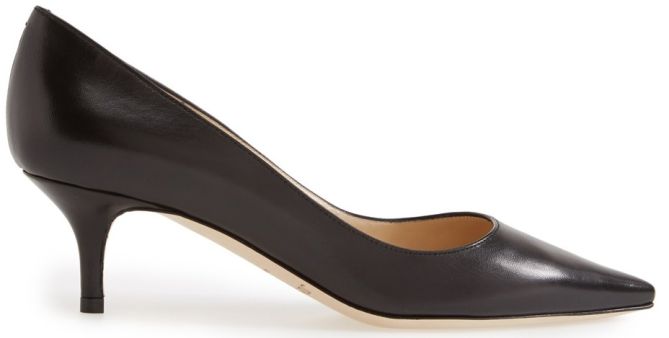 Jimmy Choo Aza Pumps, $595
What's great about low-heeled shoes, in general, is you can practically walk in them all day and they're not going to hurt as much. What I like about the Aza, in particular, is the shape of the heels. It's very slender so the shoes still look sleek and sexy.
If you want Nicole's Aza pumps, you can grab them online. They retail at $595. Of course, you can always get something similar yet more affordable. However, I'm not sure if the shoes will feel as comfortable.