Nicole Kidman sure cut a sophisticated figure as she visited the Royal Haymarket Theatre in London over the weekend. The actress, who is in the city to film a new project, decided to take a moment to support Bradley Cooper in his performance of The Elephant Man on Saturday.
For the viewing, Nicole kept her outfit understated via a navy pencil skirt teamed with a matching high-neck blouse. To add a dash of splash to the simple pairing, she belted the pullover on the waist and wore a structured blazer to beat the cold weather.
The statuesque award-winning beauty barely wore any jewelry save for a watch, but she did finish the whole mix with a sexy set of ankle-strap stilettos. The shoes followed a pointed d'Orsay silhouette, a really flattering pair that was for more interesting than your classic black pumps.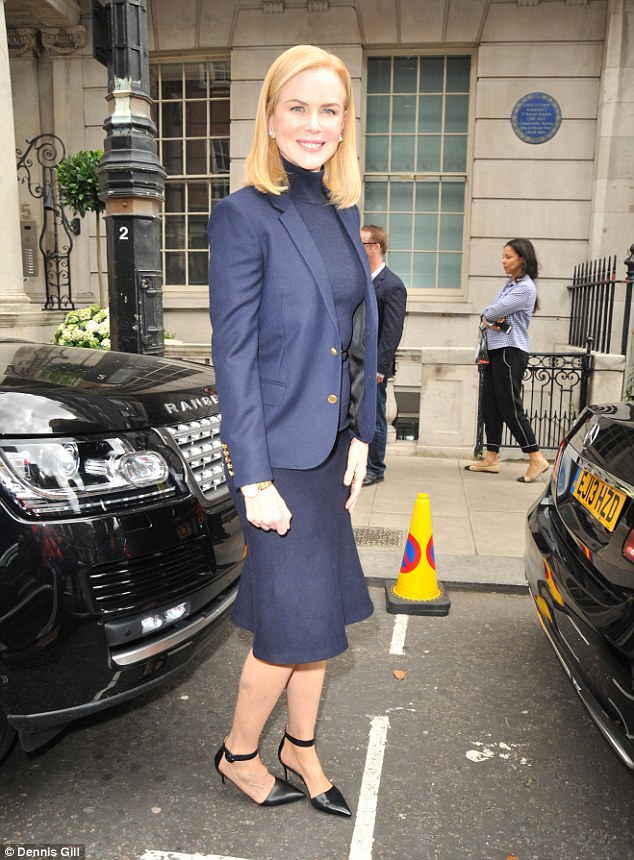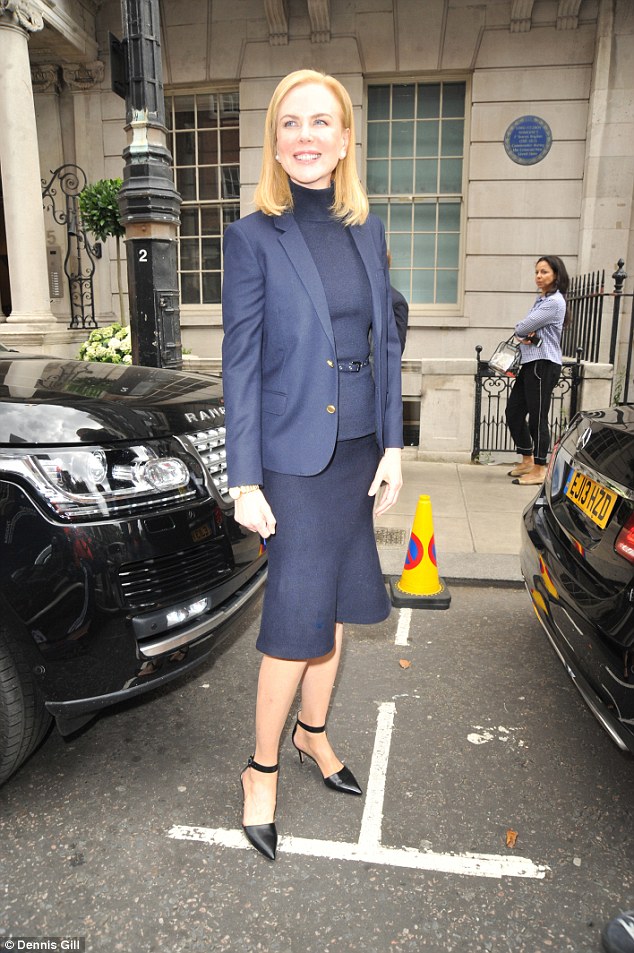 Nicole Kidman arrives at Park Lane in London to film a new project, August 1, 2015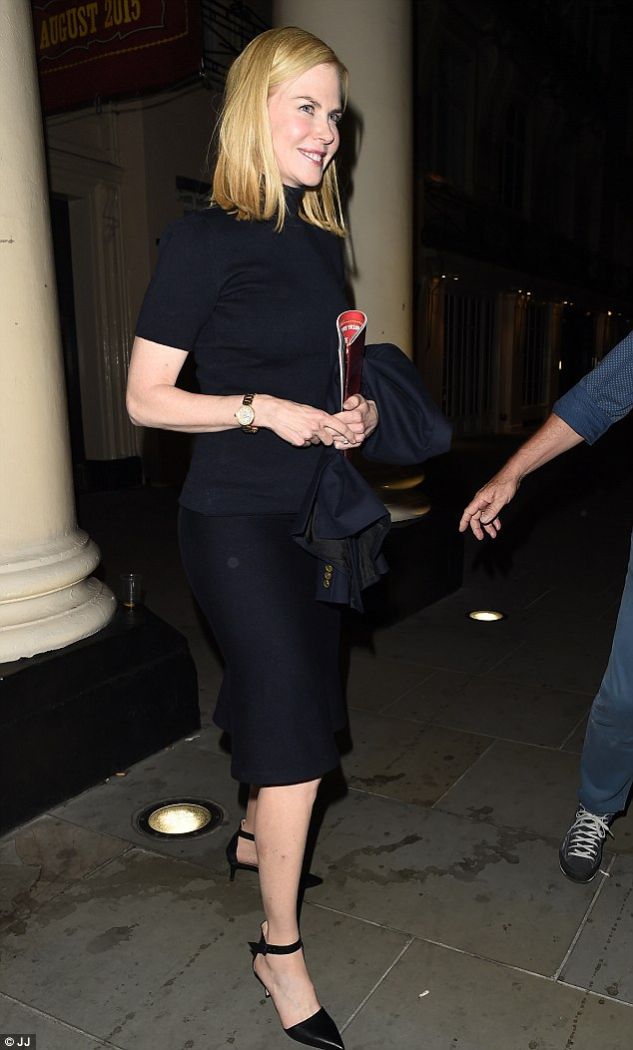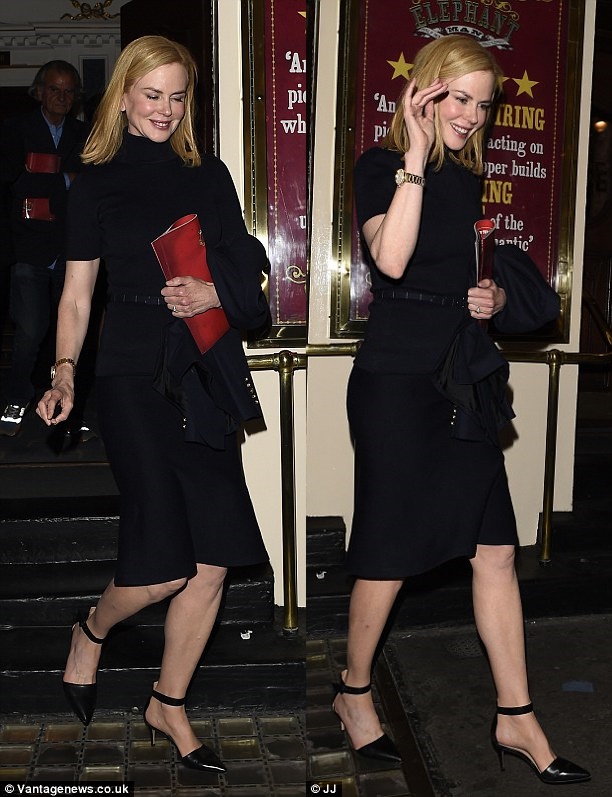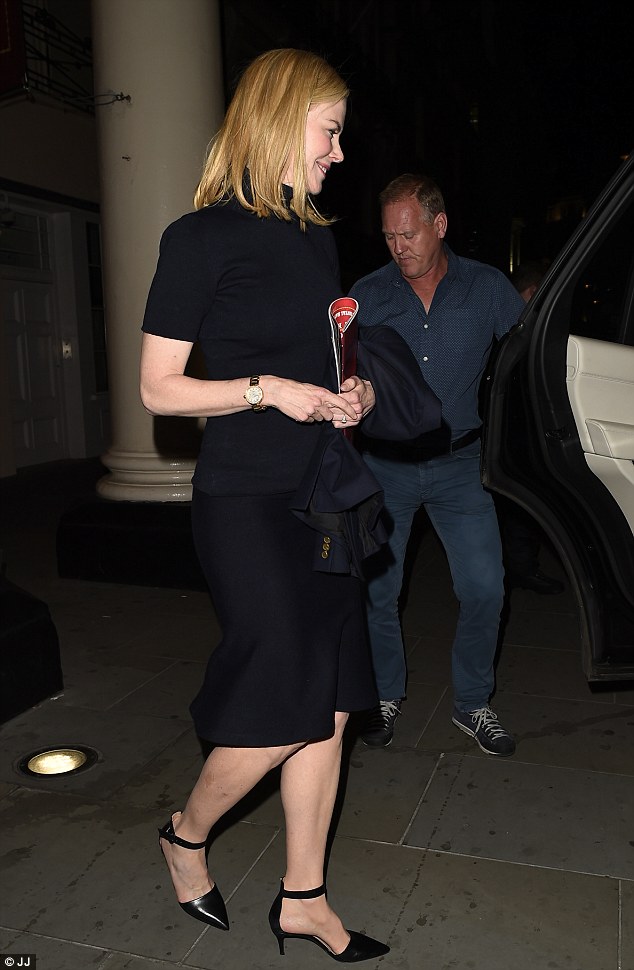 After fulfilling her duties, Nicole visits the Royal Haymarket Theatre to watch Bradley Cooper perform on the stage, August 1, 2015
I love her outfit. It's very elegant. What about you, any thoughts on her attire?
I actually like how she topped off the three-piece suit with sexy d'Orsay pumps. A classic shoe style would have been too boring, and it would have made her look a little blah. In fact, if you ever want to spice up a classic suit, try the same d'orsay ankle-strap silhouette. It's a whole lot sexier.
Unfortunately, I couldn't find any information on Nicole"s fancy shoes. Up close, they feature rounded buckles at the ankles straps and vamps that are cut  in a more angular manner — kind of like the Gianvito Rossi "Portofino" sandals, but with pointed and closed toes instead of single-band straps on the front.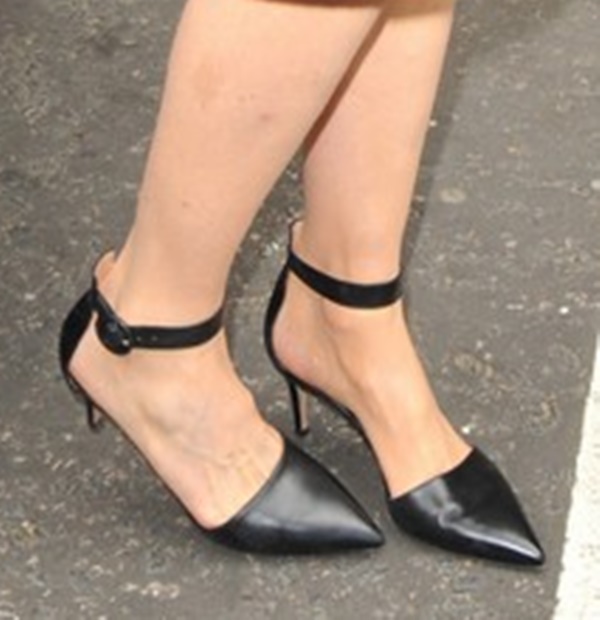 A closer look at Nicole's shoes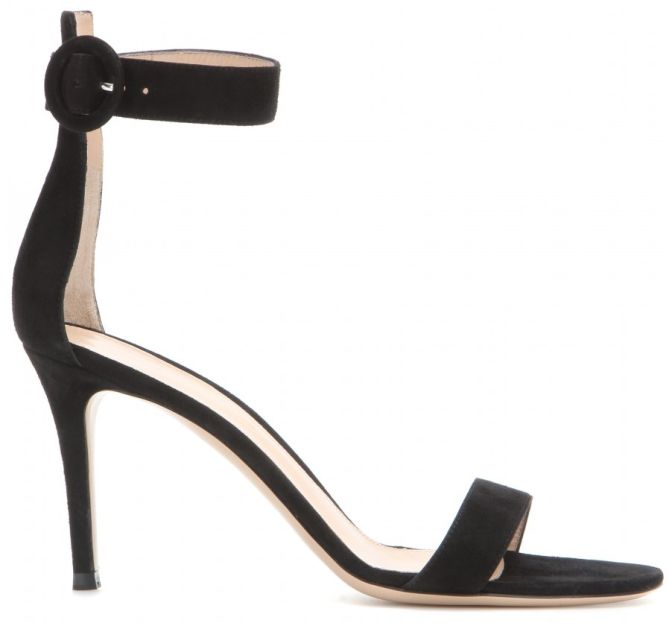 Gianvito Rossi Portofino Ankle Strap Sandals, $790
What do you think, are Nicole's pumps from Gianvito Rossi?
I think they are. They're not available online, but a similar variant with clear PVC panels can be had if you're interested to check 'em out.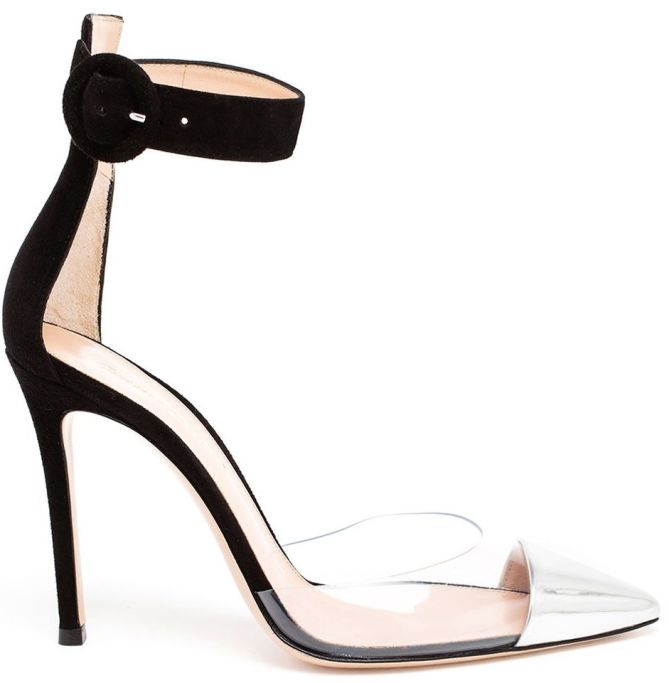 Gianvito Rossi Suede and PVC Ankle Strap Pumps, $798
Other alternatives you can consider would be these pumps from Gucci and Alexander Wang. They're less expensive by a few hundreds: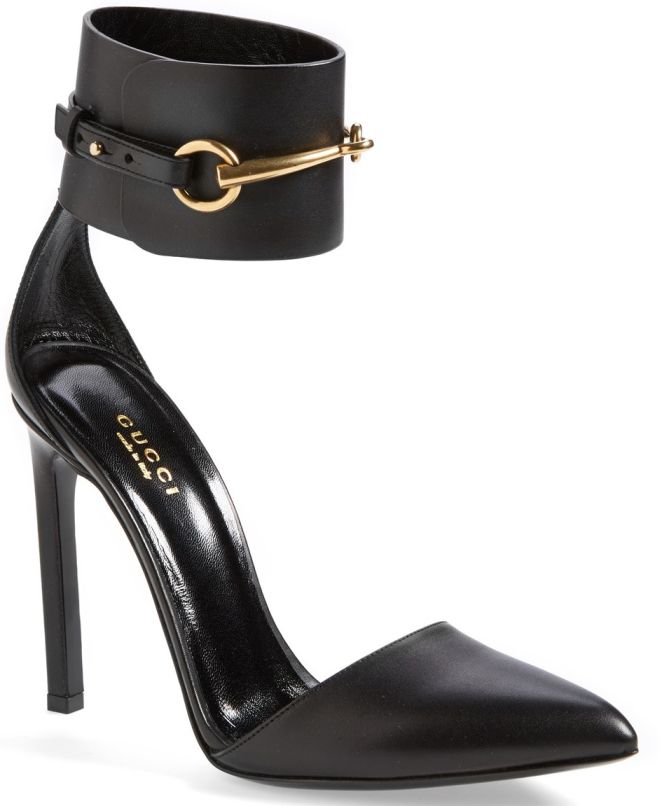 Gucci Ursual Ankle Cuff Pumps, $660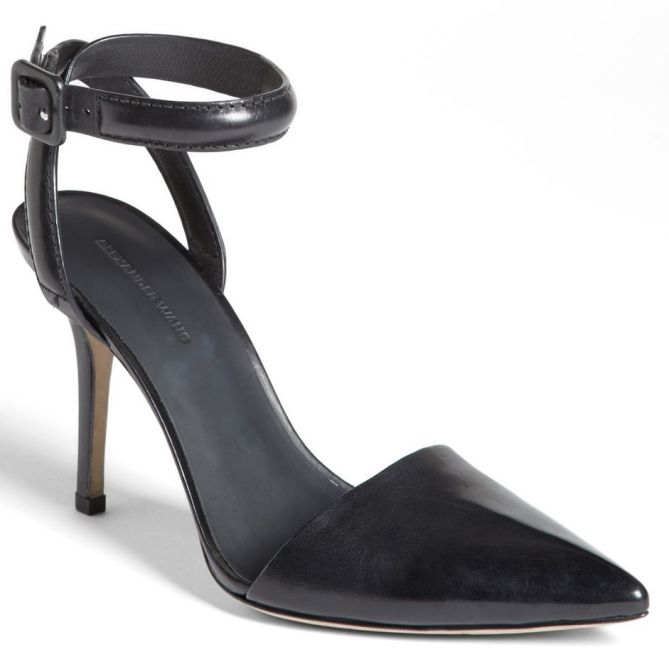 Alexander Wang Lovisa Pumps, $495