If you watch The Only Way Is Essex, then you probably know Nicole Bass, the perfectly-tanned brunette with a fabulous figure to boot.
On Thursday, Nicole was more than happy to flaunt her knockout body at a charity event held at The Roof Gardens in Kensington. For the occasion, the reality TV star wore an extremely low-cut black dress detailed with sheer panels on the sides. The piece left her practically naked, though I highly doubt she was bothered by that fact. She complemented the number with lace-up pumps and a black shoulder bag.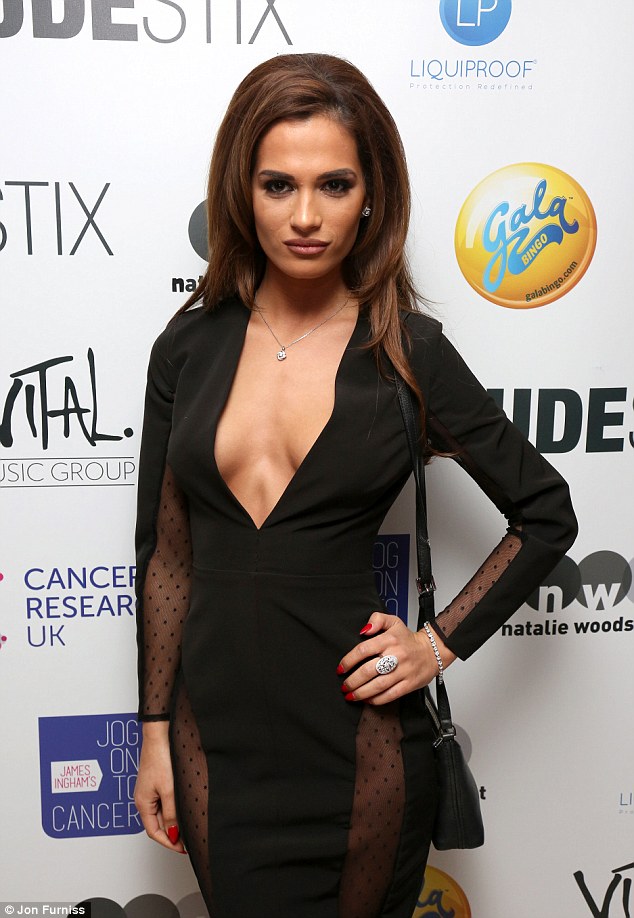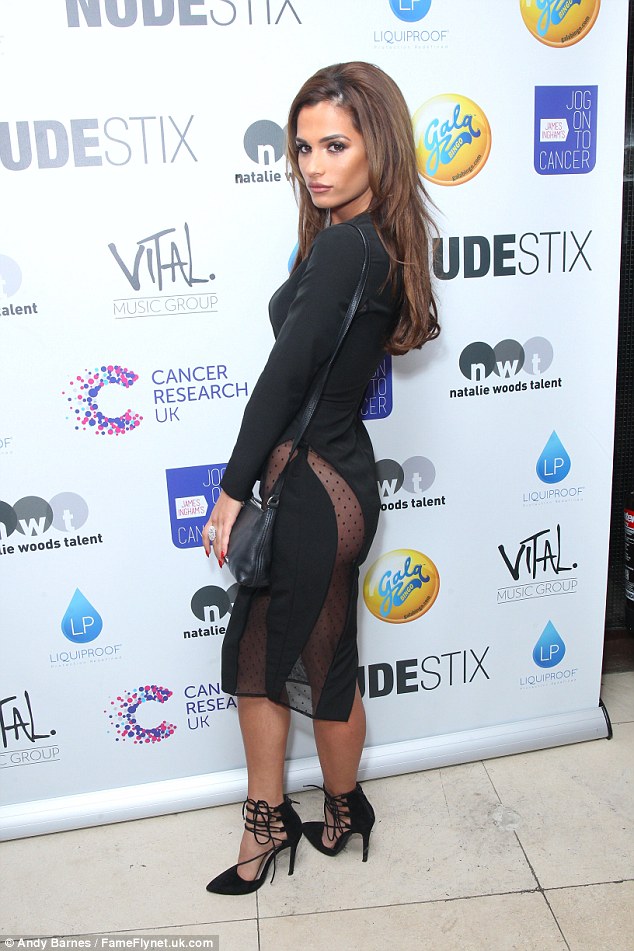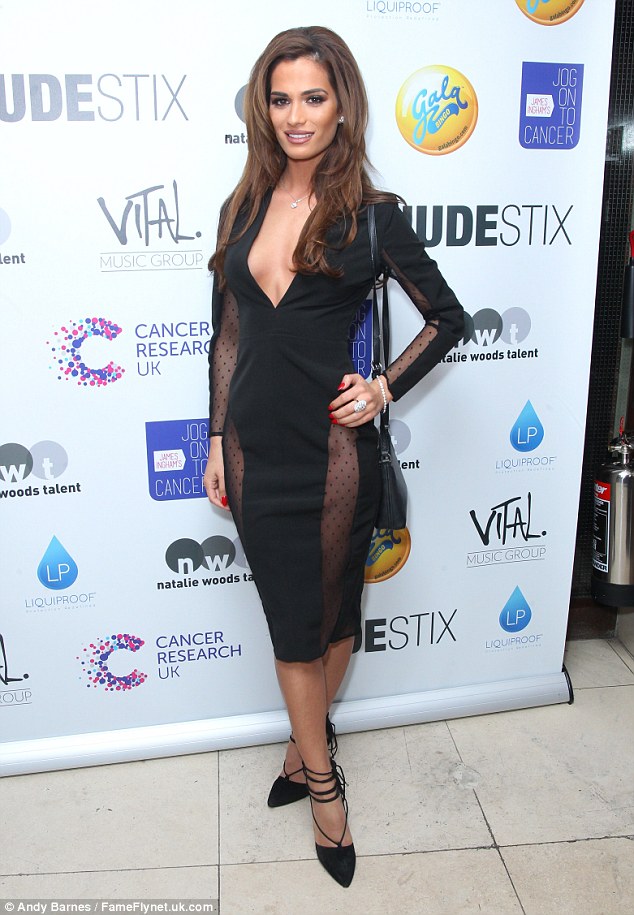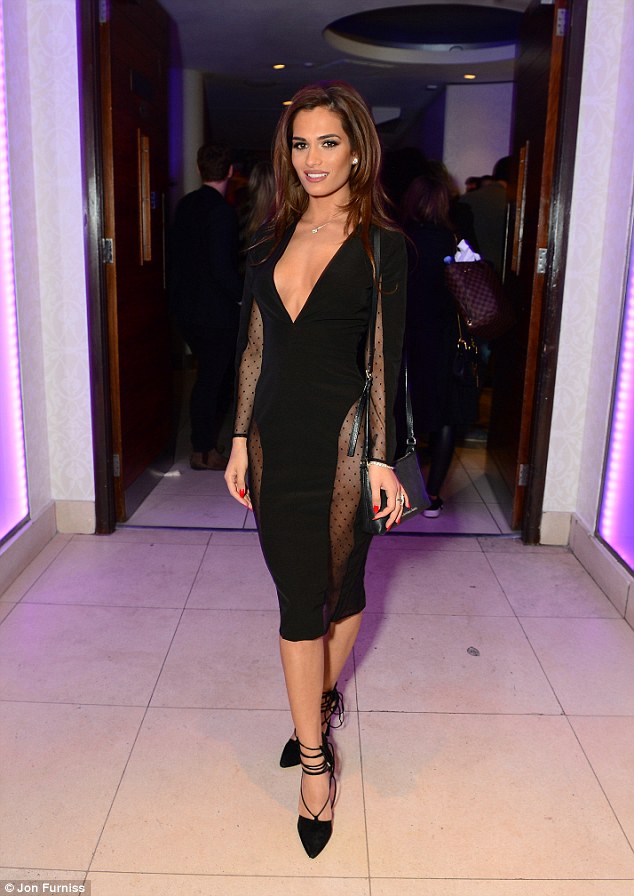 Nicole Bass of The Only Way Is Essex attends a charity event in Kensington on April 7, 2016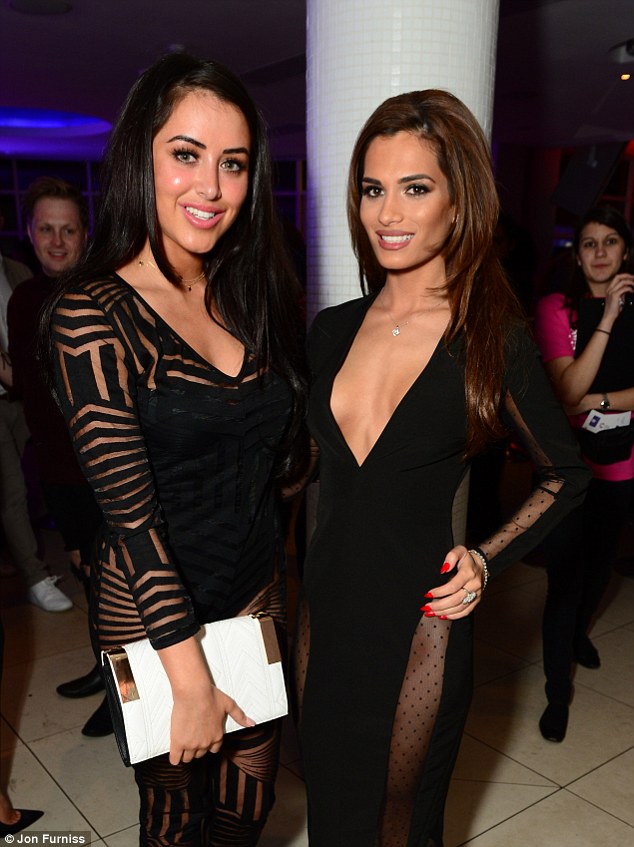 Nicole poses with Geordie Shore star, Nicole Simpson, who is also in a naked dress
What are your thoughts on Nicole's outfit choice?
I'm not sure what the dress code was for the evening, but considering it was a charity event, a more respectable-looking outfit would have been more appropriate. Yes?
Also, I wish she used a clutch instead of a leather shoulder bag that seems too casual for the occasion. A simple black box clutch or envelope clutch would have sufficed.
Now if you had Nicole's dress, would you wear it to a charity event?
I don't think I can. But I wouldn't mind wearing her shoes. They remind me a lot of Aquazzura's iconic Belgravia pumps.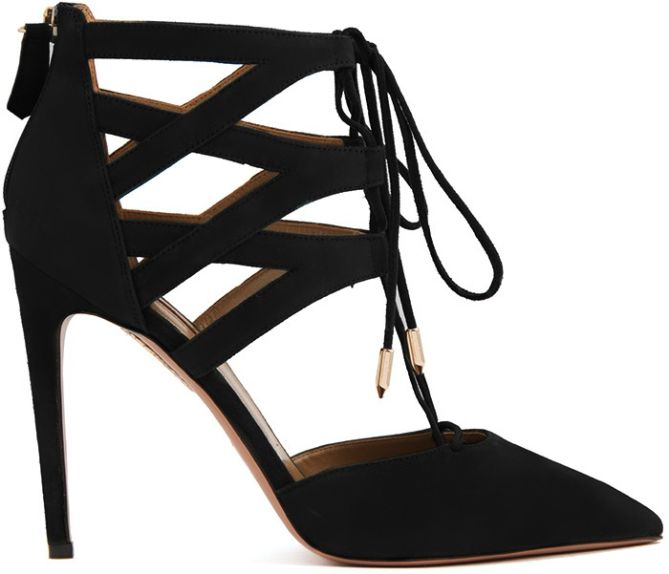 Aquazzura Belgravia Lace Up Pumps in Black Suede, $725
I couldn't find any information on the pair, however, they look very similar to these pumps I found at MissGuided. These heels feature 5-inch-tall heels and lace-up-ankle-wrap closures that are totally sexy: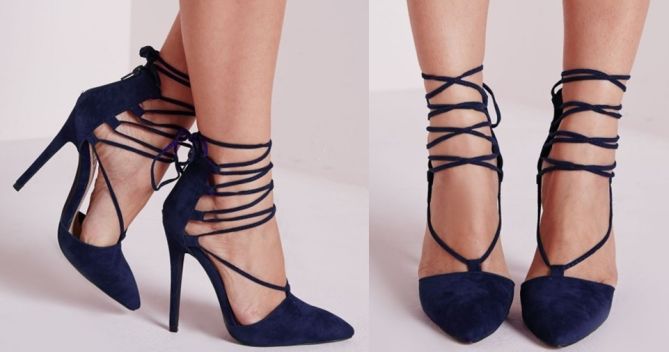 MissGuided Pointed Toe Lace-Up Pumps, $60
Think my hunch is on target?
The pumps retail at an affordable $60. I doubt they'll stay available for long considering the price. If they run out, feel free to scour the web for similar styles. I'm sure you'll find a pair or two. If you're bold enough to copy Nicole's style, team with a mesh dress and you're all set!