Horizontal prints, especially bold ones, have a tendency to make a person look wider and shorter than she is. Tea-length or mid-calf length hemlines can also make a person look short — that is, unless she has endless legs or she wears a crop top. And when it comes to wearing shoes with ankle straps, one simply runs the risk of making her legs look short unless the shoes are nude and tall, or worn with an outfit that falls above the knees.
These are styling rules that a girl must always remember when putting together an outfit.
Nicky Hilton, however, didn't get the memo last Friday, when she stepped out in New York City in a striped midi dress and some ankle-wrap espadrilles. There was no doubt that the combination took inches off her 5'6″ frame. Despite defying the rules, however, the heiress still managed to look chic and effortlessly cool in her getup — all thanks to on-point accessories like a hat, sunnies, stacks of arm party, and a chain-strap purse.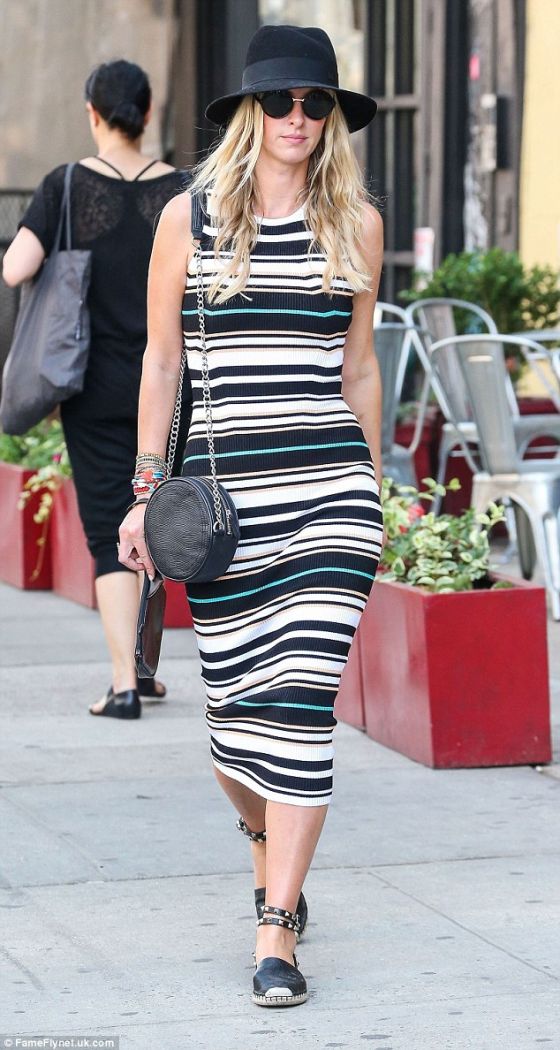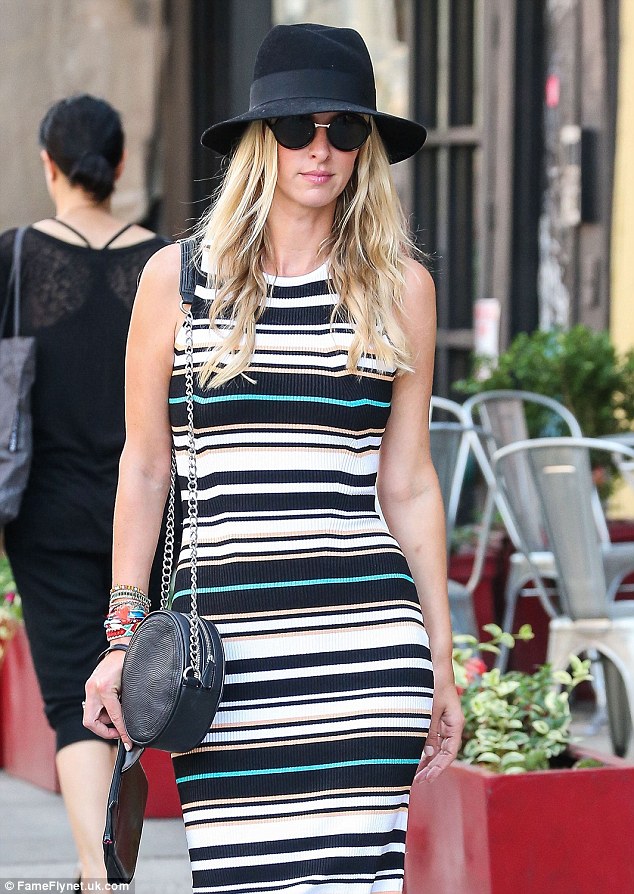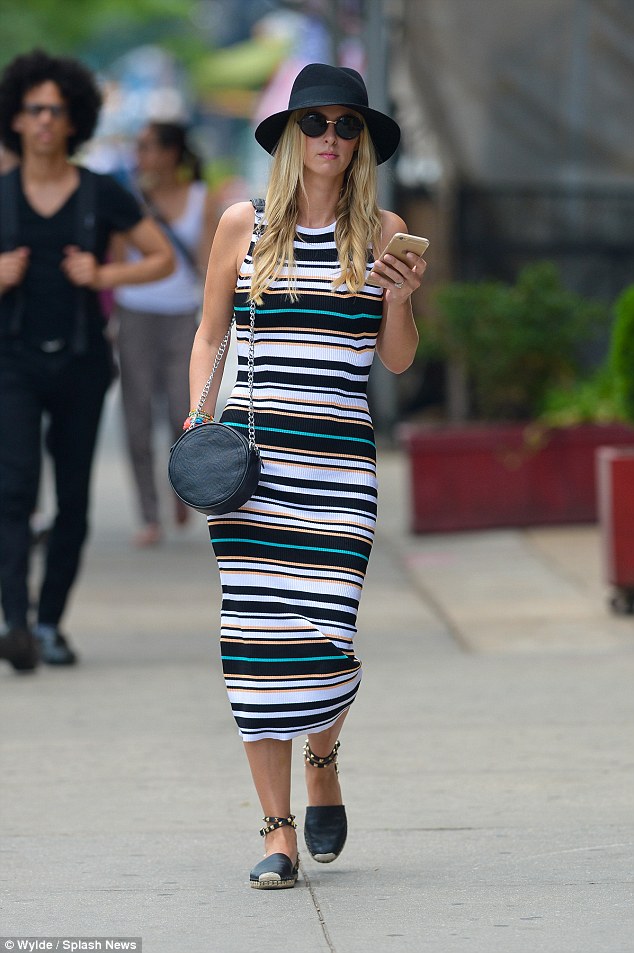 Nicky Hilton spotted out and about in New York on Friday, June 12, 2015
Would you wear Nicky's outfit?
Nicky doesn't look too wide in the dress, thanks to her slender figure. Unfortunately, the length of the frock combined with the ankle straps of her shoes shaved inches off her legs. A pair of heeled espadrilles would have been the more appropriate choice. Would you agree?
Minor setback aside, I think she still looks amazing, noh?
Nicky's striped dress is from Torn by Ronny Kobo (retails at $428), while her shoes are from Valentino. They're the Rockstud espadrilles, a style sprinkled with bits of extra via studded ankle straps and heel cups. These shoes also come in wedge form if you want a bit of lift: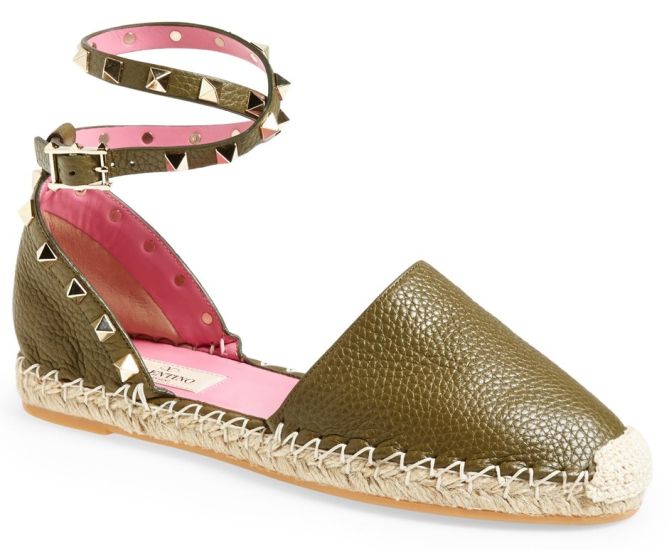 Valentino Rockstud Espadrilles, $895