I can imagine the horror of finding someone in the same outfit as mine while attending a black-tie soiree. It is, no doubt, an embarrassing situation. That's exactly what happened to Nicky Hilton and Tommy Hilfiger's wife, Dee Ocleppo, at the Valentino event held in New York on Monday.
The heiress arrived in a colorful floor-length piece from Valentino's resort 2016 collection — only to find Dee decked in the same attire.
Of course, the two women made light of the situation and greeted each other. Dee complemented her frock with a half updo and strappy silver sandals, while Nicky kept her blond tresses in a braid and decorated her hair with a headpiece. She also wore beaded gold mesh heels for the occasion.
I guess the obvious question here is, who wore the Valentino dress best, Nicky or Dee? Check out the ladies and cast in your votes: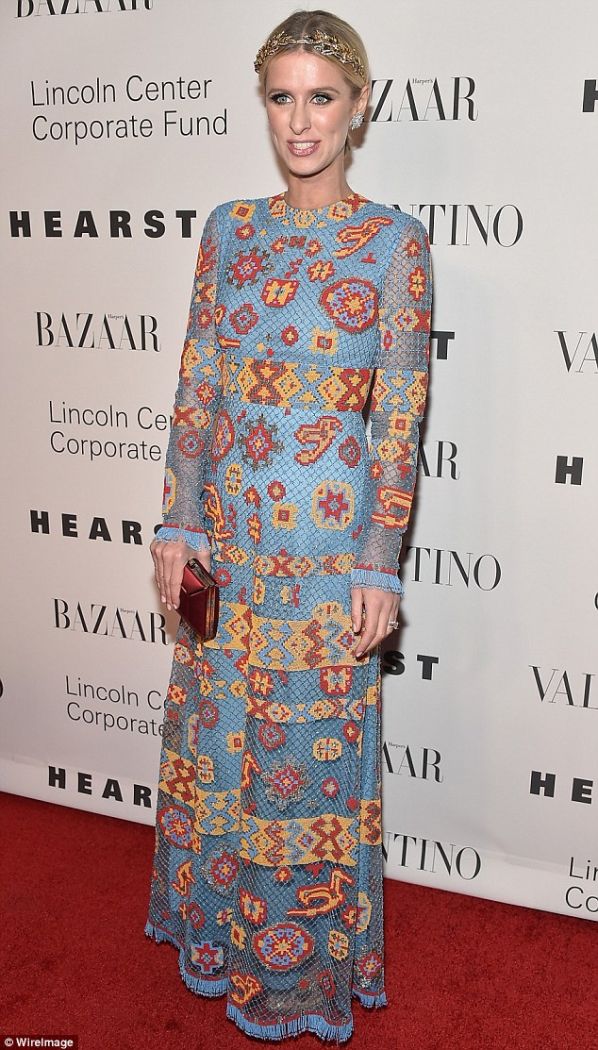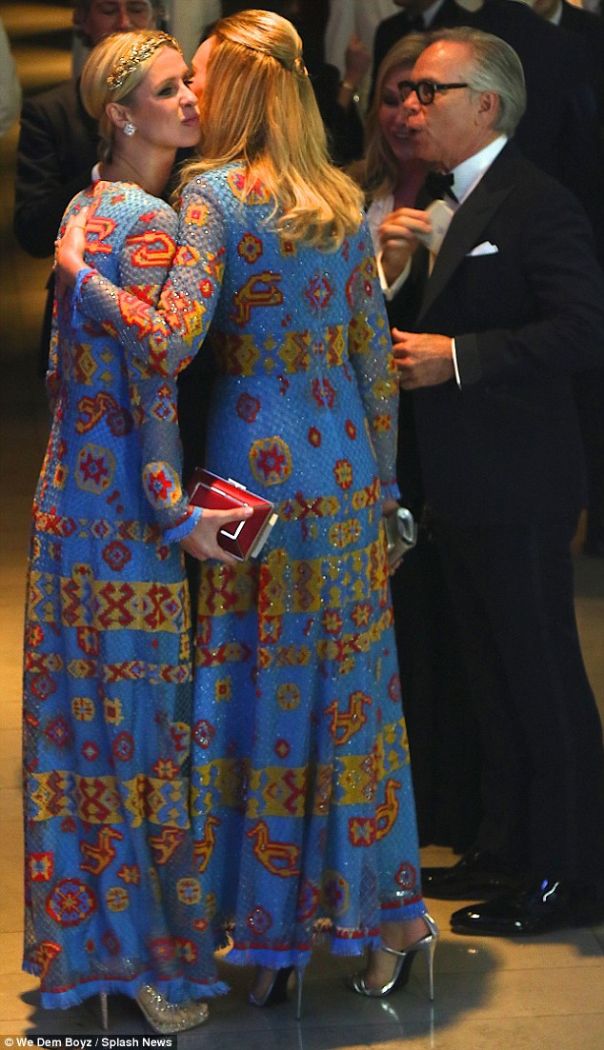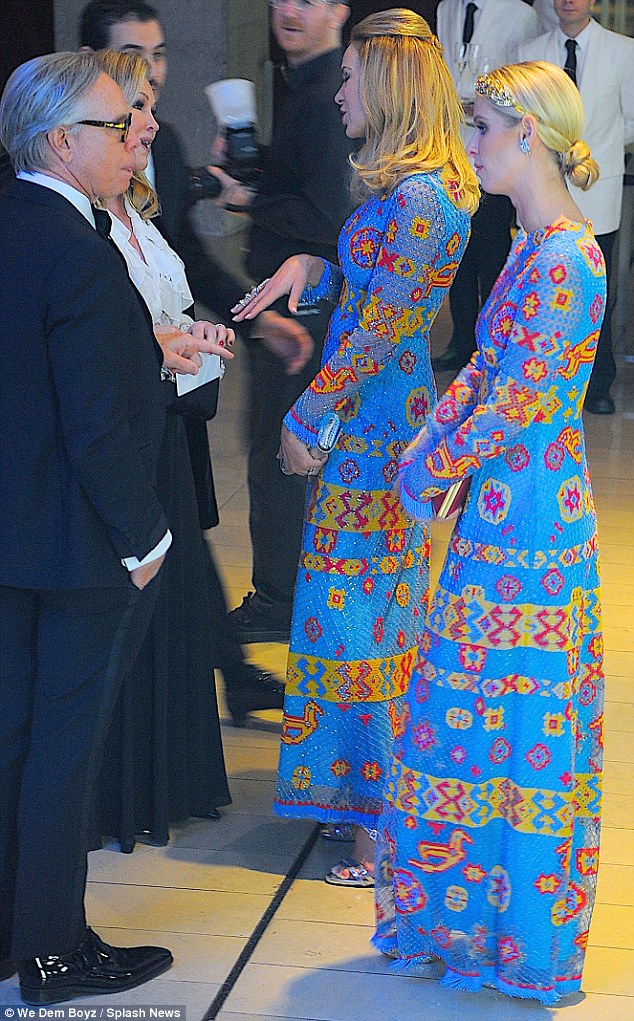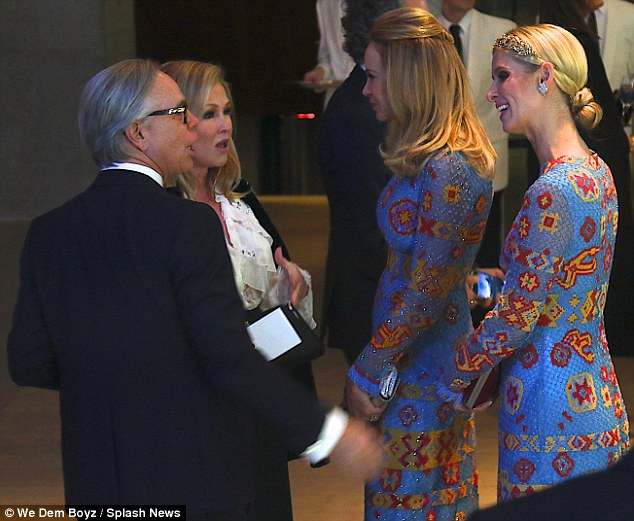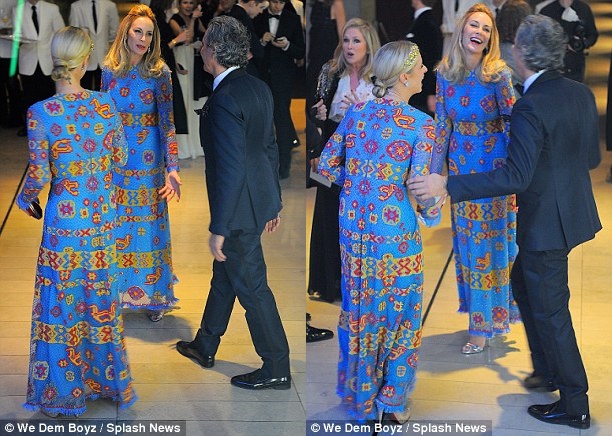 Nicky Hilton and Dee Ocleppo (Tommy Hilfiger's wife) wear the same dress to a Valentino event in New York City on December 7, 2015
Well, who looks the fanciest in the dress? Who styled the frock better, Nicky or Dee?
My vote goes to Nicky. Every single detail in her outfit looks on-point, from the hairstyle down to the dressy high heels. Everything is well-thought. I especially love the red clutch and hair accessory. Dee's silver sandals, clutch, half-do, on the ther hand, look a tad boring. Would you agree?
I don't have the details on Dee's silver sandals, but Nicky's shoes are reportedly the Christian Louboutin Maralena, a style crafted in mesh and leather and trimmed with sparkling crystals all around. The pumps also feature 1.5-inch-thick platforms and 5.25-inch-tall heels.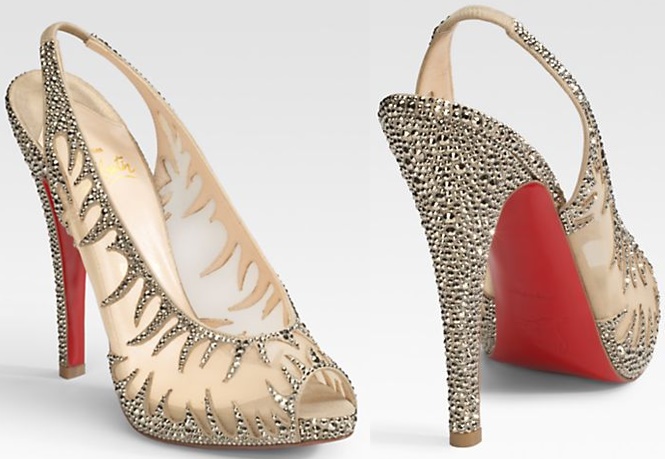 Maralena Pumps in Nude (sold out)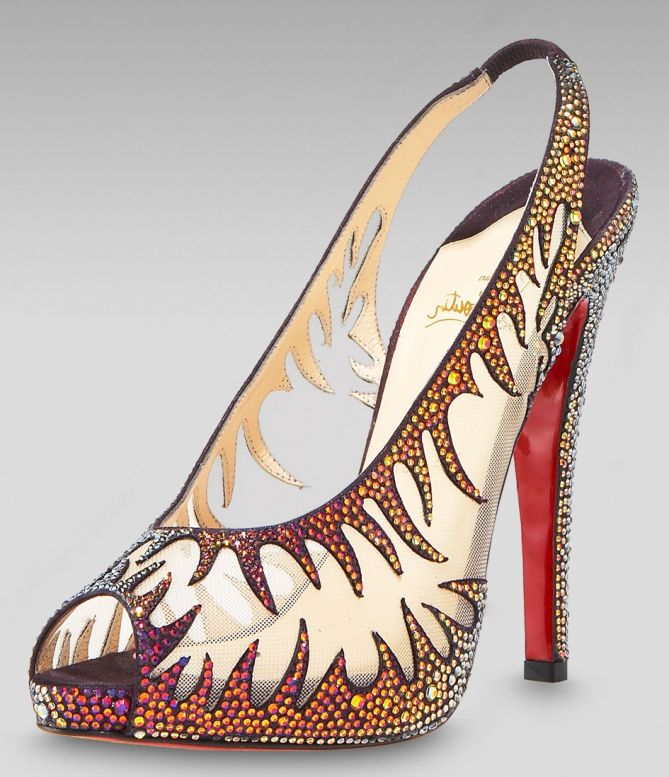 Maralena Pumps in Flame, sold out
The Maralena retailed for a whopping $2445 when they came out, and that was back in 2010. Imagine how much a pair will cost now.
Sorry, they are no longer available, but if you want to try your luck at consignment stores and marketplaces like eBay, feel free. Just be careful. Make sure you're buying an authentic pair.
Alternately, why not check out other crystal-embellished styles from other designers? If I may recommend, these exquisite pumps from Oscar de la Renta are truly worth considering. They retail much less at $1190, too!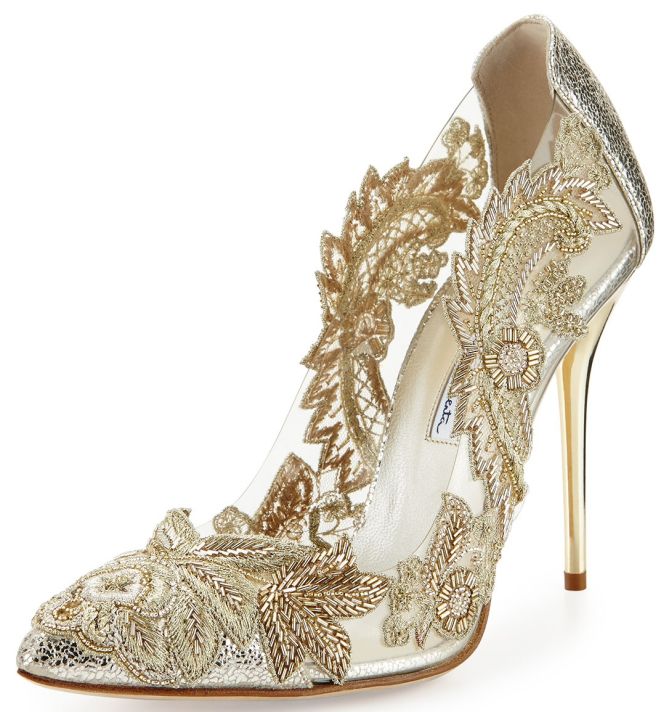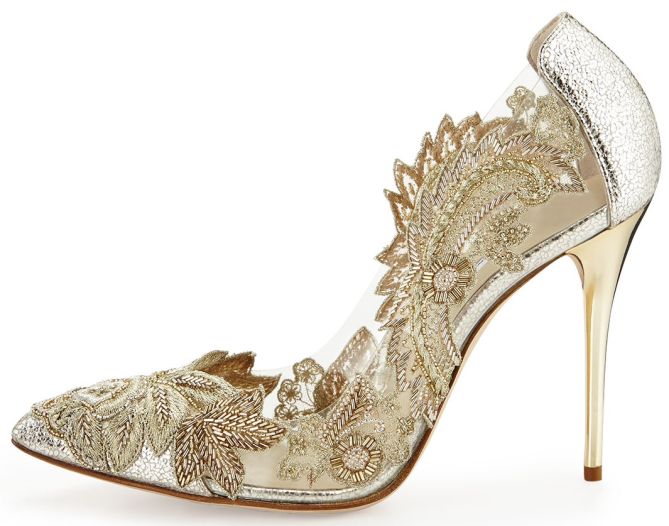 Oscar de la Renta Alyissa Embellished Pumps, $1190