Between Nicky and Paris Hilton, I actually prefer Nicky's fashion sense. I also think she's the classier one. Sadly, however, the heiress made a major faux pas in Paris over the weekend.
You know why?
Nicky gave in to the pressure and finally donned a see-through dress for the Versace show. Considering her taste in clothing, you'd think she would do "naked" the right way. But no she did not. She failed to deliver in the clear-paneled spring 2015 white Versace frock she wore during Paris Fashion Week on Sunday. The piece came detailed with horizontal see-through insets that not only showcased the fact that Nicky skipped the underwear for the occasion, but also gave a clear view of her butt.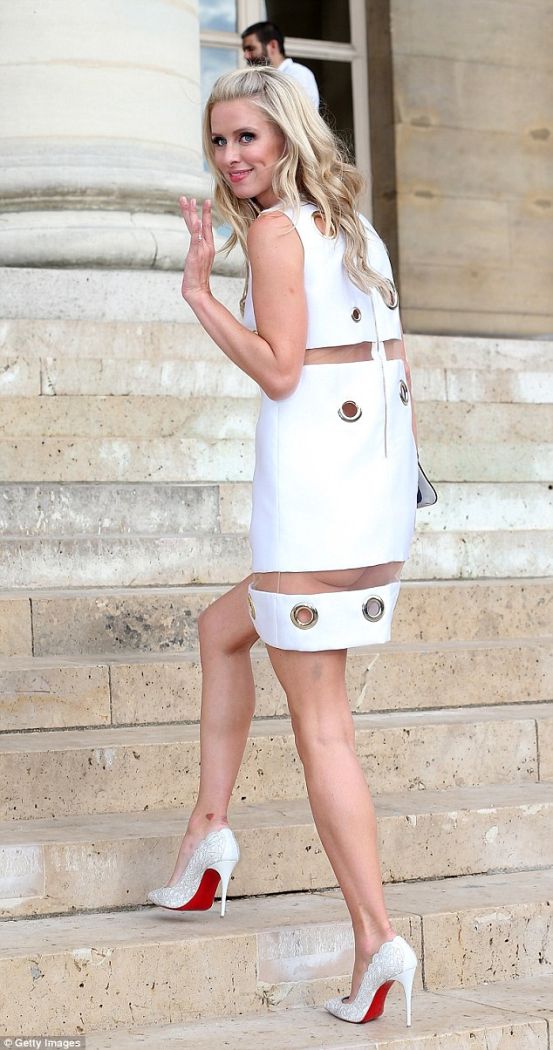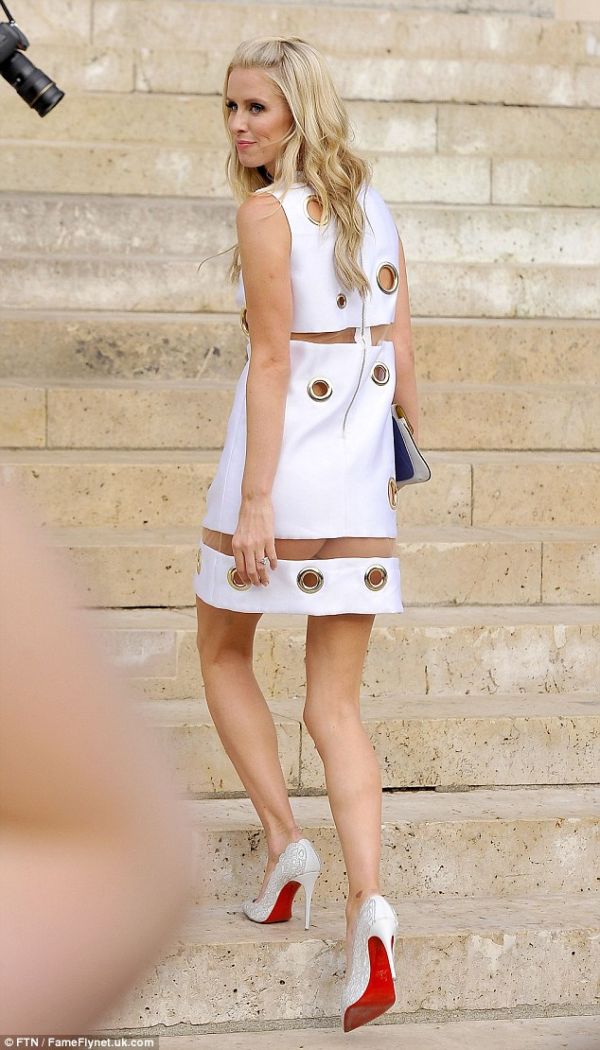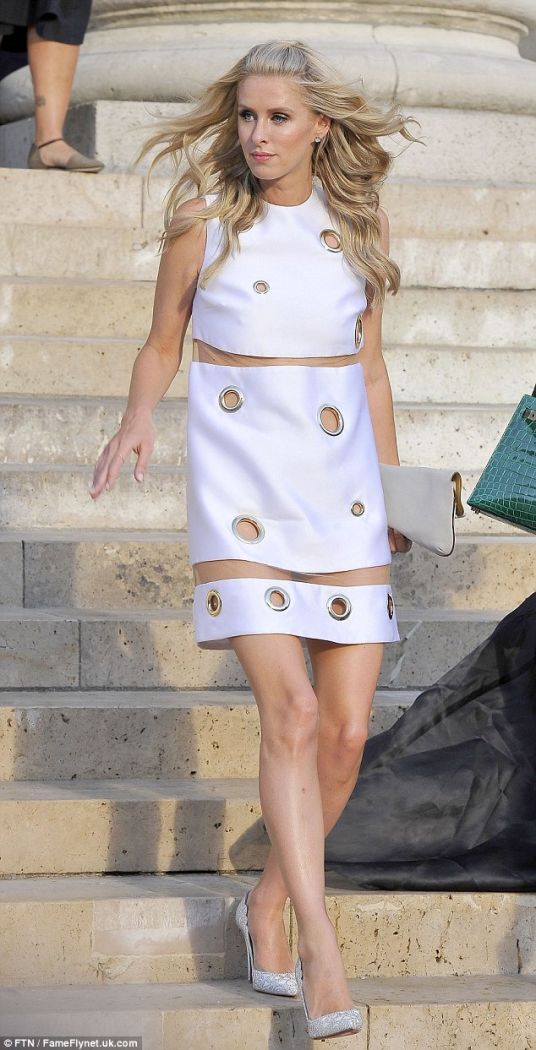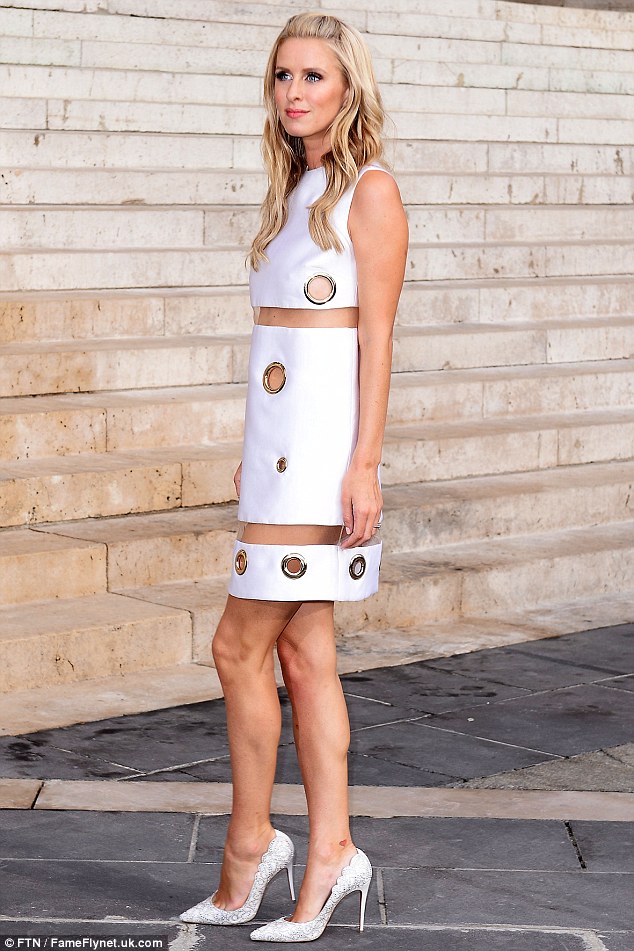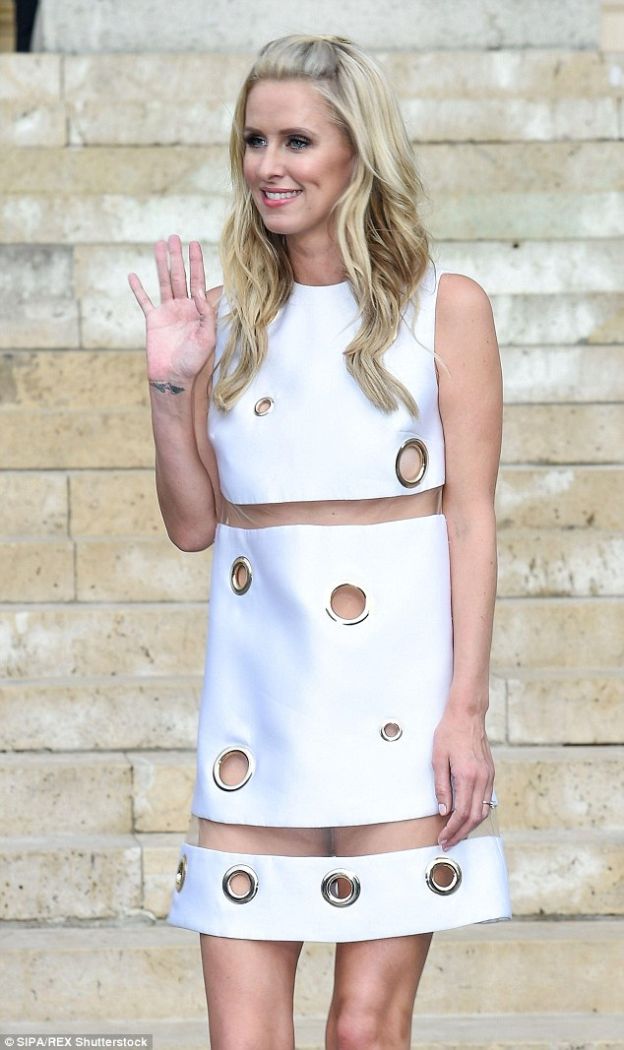 Nicky Hilton displays her butt in a see-through Versace dress during the label's Fall Winter 2015/2016 Haute Couture presentation in Paris on July 5, 2015
Wow. I wonder if she knew her butt was going to show in that dress if she walked up the stairs. I like Nicky and I still think she's fabulous, but this getup really made her look tacky and cheap. Would you agree?
If she didn't mean to display her tush, then I pity her, because now, everyone has seen it.
That said, I do commend the lady for wearing fantastic footwear. Nicky's pumps are none other than the Christian Louboutin "Top Vague", an exquisite creation detailed with crystal-embellished leather uppers, scalloped collars, and 4-inch-tall heels.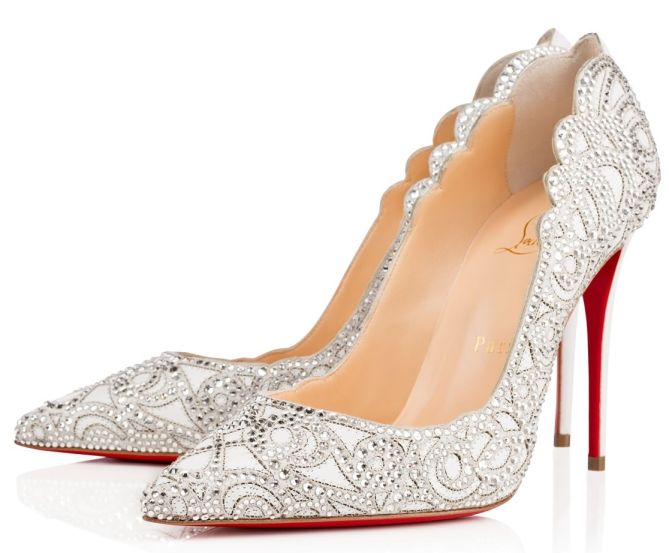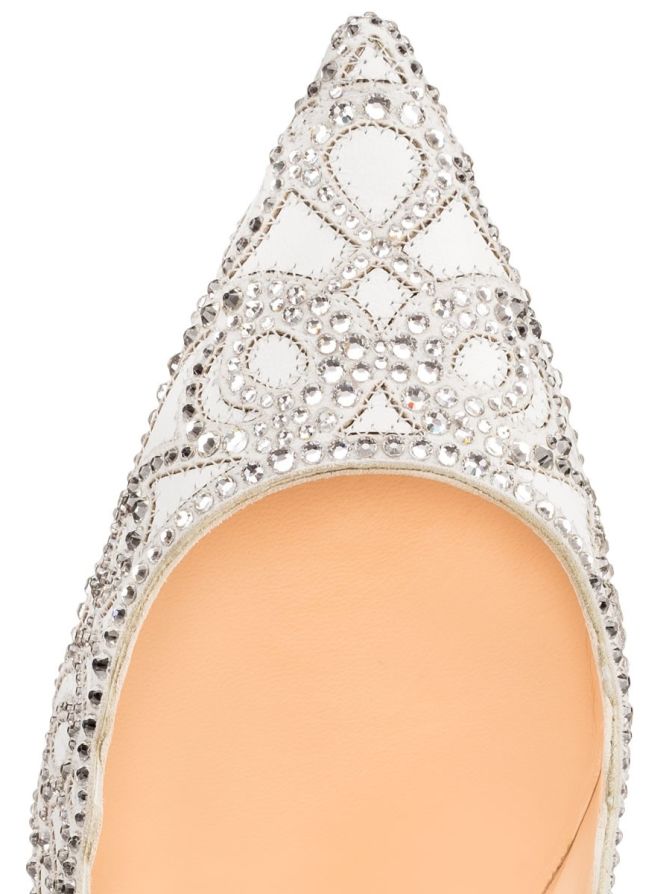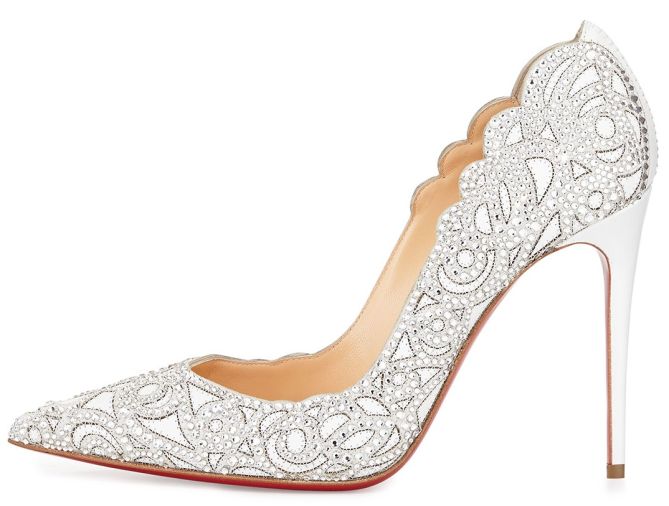 Christian Louboutin Top Vague Pumps, $2995
I guess it's a good thing she wore the shoes because they're a good distraction. You sort of forget about the naked butt all thanks to those mesmerizing crystal add-ons.
Nicky's Top Vague pumps from Louboutin are available online. Feel free to check 'em out if you're interested to grab a pair. They retail at $2995. Ridiculously expensive, I agree.