Nicki Minaj sure went the extra mile for her front row appearance at the Marc Jacobs presentation held during New York Fashion Week on Thursday. The rapper donned two doses of look-at-me accessories  by slipping into a fur coat and a pair of snakeskin over-the-knee boots. She used both with a strapless combo dress that flaunted her famous cleavage to the world.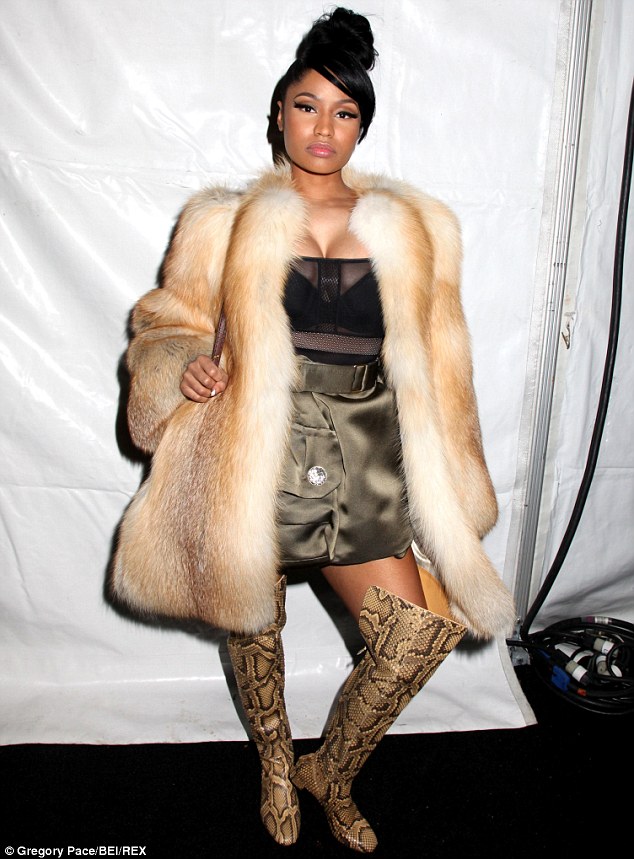 Nicki Minaj attends the Marc Jacobs presentation during New York Fashion Week in fur and snakeskin over-the-knee boots, February 19, 2015
How do you like Nicki's latest New York Fashion Week style? Do you approve?
Honestly, I find it too much, but I guess it works for her. Over-the-knee and thigh-high boots are statement-making footwear. To combine that shoe silhouette with something as bold and fierce as snakeskin is simply a lot to take in. Add fur to the equation and you easily get a combination that is crying for attention. Then again, perhaps that was what she was going for.
Nicki's outfit is from Marc Jacobs, though I'm not sure as to where she scored the fur coat. Her boots, on the other hand, are from Bally. They feature rounded toes, 1.5-inch-tall block heels, and shafts that can be folded down to convert them to knee boots. A pair of these Bally boots will set you back a hefty $2395.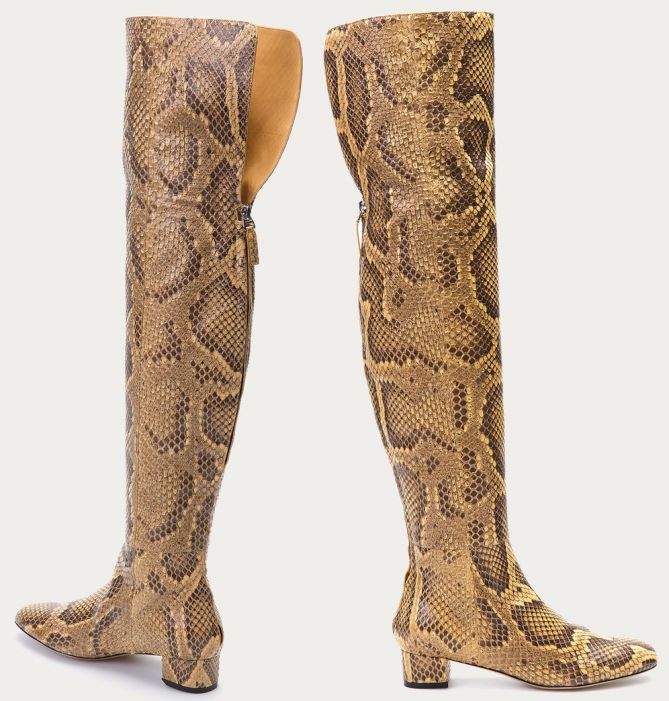 Bally Python Over the Knee Boots, $2395
Um, yeah, they're ridiculously pricey. Not to worry, though. If you don't have the moolah to fund such an extravagant purchase, Topshop will save your day. Check out the "Collide" boots. They retail at a more palatable $280:
Topshop Collide Boots, $280
And if your budget is really rock bottom, here's another suggestion from MIA that you can consider. These boots retail at an easy $55: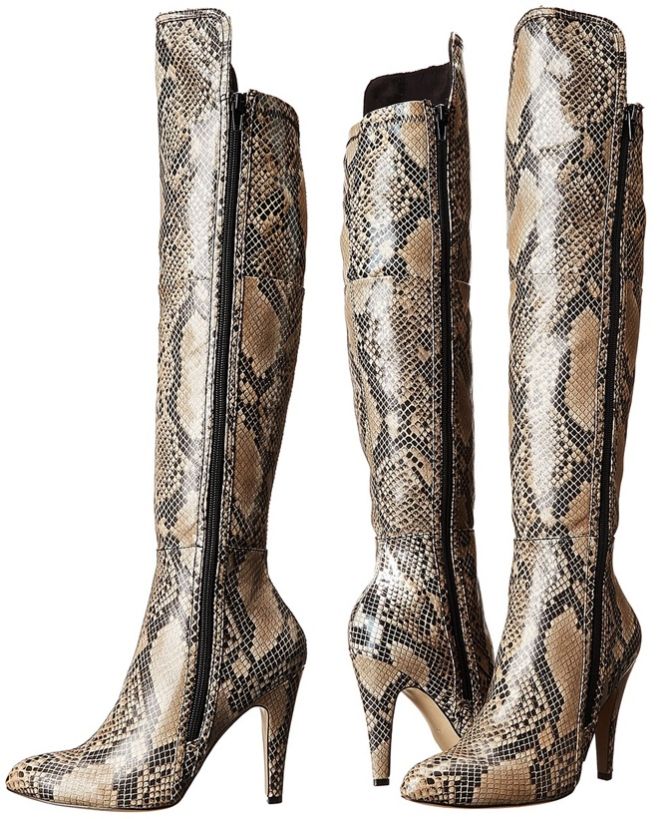 MIA Anastasia Boots, $55 (was $99)