Nicki Minaj just released the music video of her new single, Only, and it features big-name artists like Drake, Chris Brown, and Lil Wayne.
Contrary to what you might think, what will get you hooked on the video isn't the catchy beat or the song's lyrics, but Nicki herself, as she plays the role of a dominatrix while decked in a very sexy outfit of bra and undies worn underneath a see-through fishnet jumpsuit.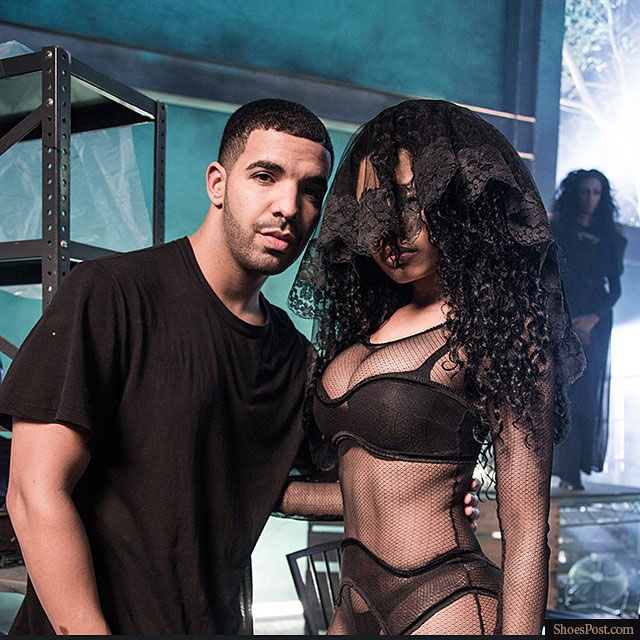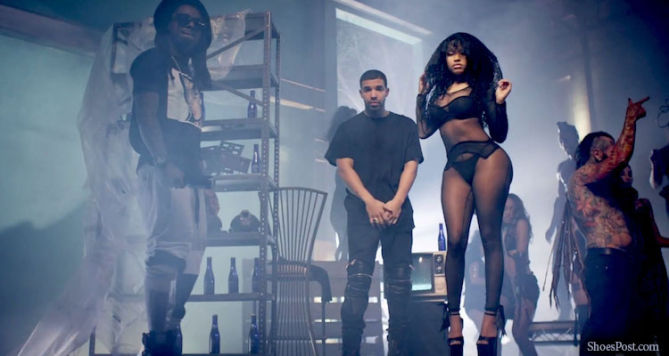 Nicki showcases her assets in her video, Only, featuring  Drake, Chris Brown (not pictured), and Lil Wayne
No doubt, Nicki made sure to showcase her ample assets for this latest release, but I couldn't help but notice that she barely danced or moved as she rapped in the 8-inch stilettos she used to cap off the outfit.
I guess it's expected, noh? I mean, those shoes are seriously tall. You can easily trip and fall in a single step. If you watch the video, you'll notice how she simply just stood in the shoes.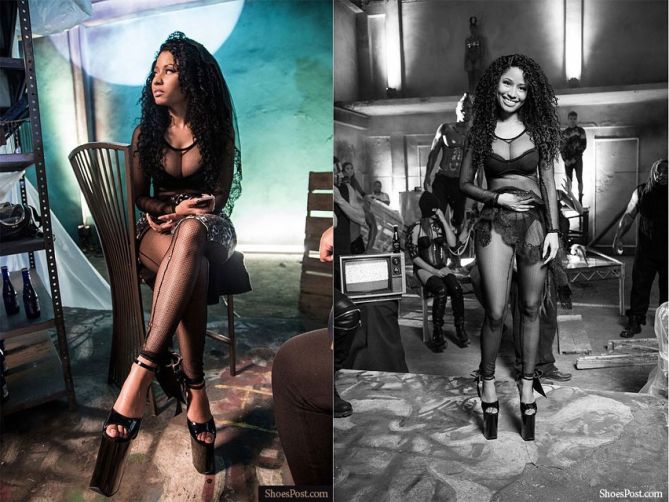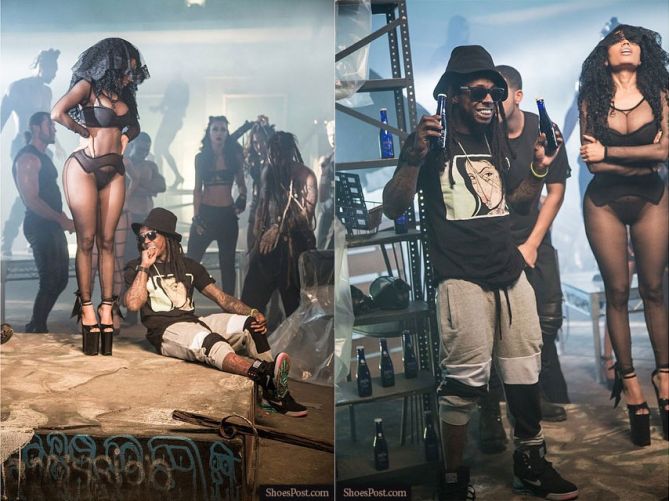 Nicki barely moves in her 8-inch heels as she raps for the video
I guess you could say Lady Gaga is better at managing extreme platform heels, yes?
However, Mother Monster always had help from her bodyguards. Plus of course, there's the fact that she has tripped in her monstrous shoes more than once.
Now back to Nicki, what do you think of her outfit? And while we're at it, do you think you can wear her shoes and literally walk in them? Or will you just sit or stand like Nicki here?
I couldn't find any details on Nicki's sandals, but they look very much like stripper heels. I found a similar pair on Amazon. Check out the Pleaser Flamingo Platform Sandals below. These shoes feature 4-inch-thick platforms and 7.75-inch tall heels. They're extremely high and really not meant for walking.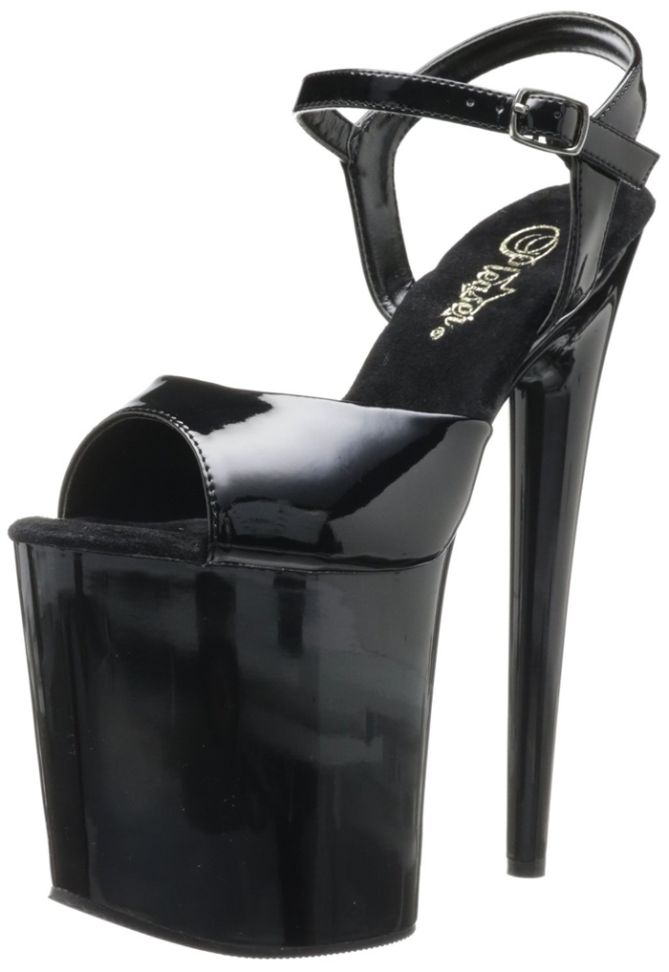 Pleaser Flamingo Platform Sandals, $55 (was $75)
Can you appreciate?
I'm sorry, I can't. I prefer my shoes slim, sleek, and sophisticated. These platforms are a little too extreme for my taste. Besides, they are literally fatal. You could trip and fall in these sandals and never wake up. In any case, if you're brave enough to try them on, you can order them online. They retail at $55.