She married Michael Fassbender in a romantic ceremony in Ibiza earlier this month after three years of dating. And Alicia Vikander still had that post-wedding glow on Wednesday as she made her way through Miami airport with all her luggage. The 29-year-old actress flashed her wedding ring as she arrived back in the US after a romantic Italian honeymoon with her new husband.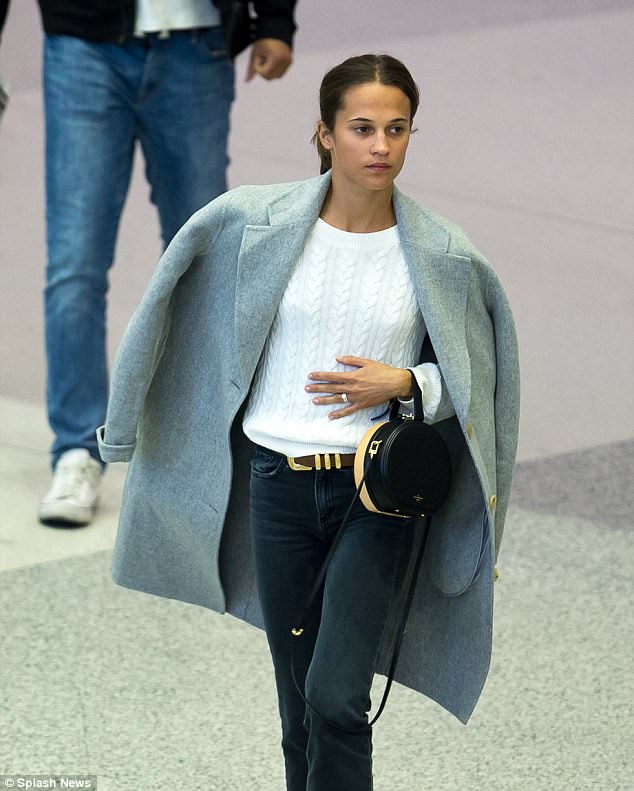 She teamed cropped jeans with a white cable-knit sweater and white tennis shoes. Draped over her shoulders was a chic grey coat and she wore her hair in a no-fuss ponytail. During their getaway Alicia and the 40-year-old Shame actor were spotted posing in selfies with fans who excitedly snapped photos of the pair after spotting them. While in Italy the newlyweds – who fell in love on the set of the 2016 drama The Light Between Oceans – took in the sights of Verona, Bologna and Florence.
Alicia and Michael are said to have tied the knot at Agroturismo Can Marti, an eco-hotel in Ibiza. It was first revealed by The Sun in early September the pair were planning a destination wedding in Ibiza.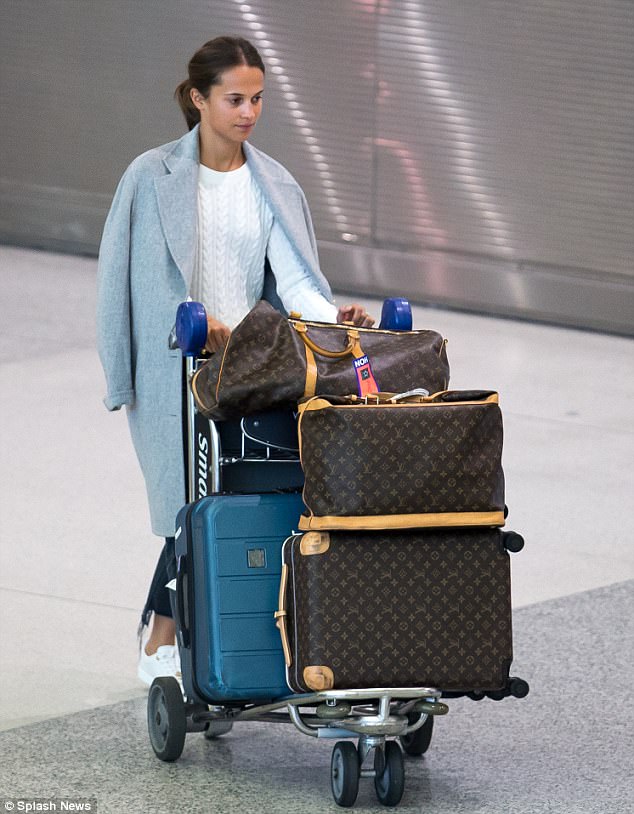 'Guests have been told to arrive in Ibiza on a certain date and they will then be collected and taken to the hotel,' a source told the publication at the time. 'He's splashing out big time and it's going to be the party of the year.' The notoriously private couple rarely talk about their relationship, but maintain they're not hiding in plain sight.  'We've never hidden the fact that we're a couple,' Alicia told Porter magazine in September last year.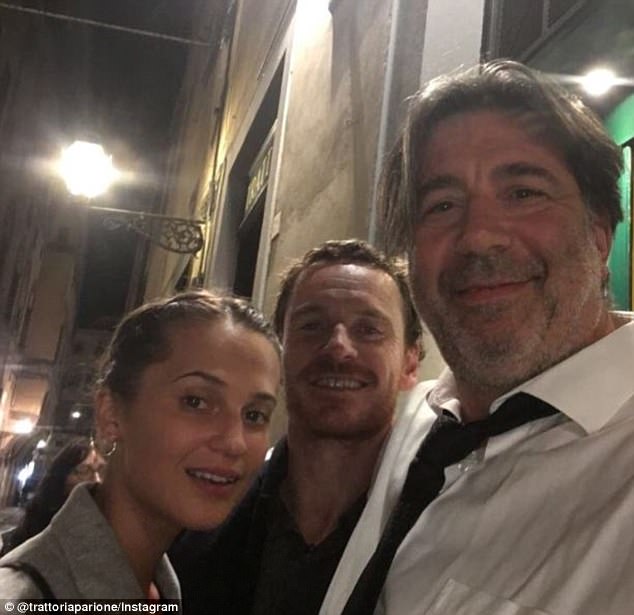 While they are mostly tight-lipped about their romance, Alicia had gushed about her boyfriend on set during a press conference at the Venice Film Festival back in August. Speaking of her decision to sign on to The Light Between Oceans, the movie where they first met, Alicia gushed: 'I knew that Michael was attached to play Tom, and I think he's one of the most brilliant actors out there.'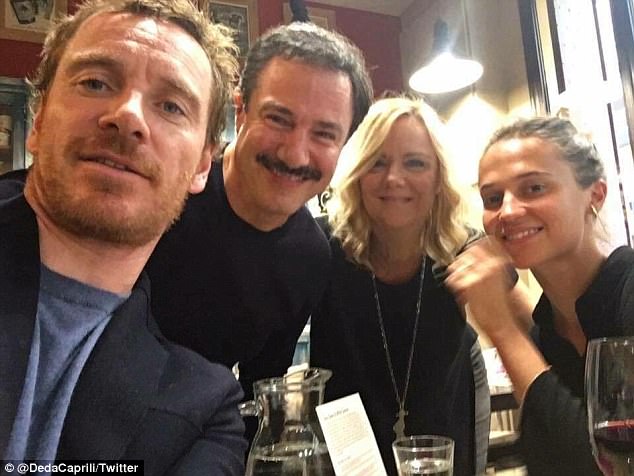 'I was up for the game, but I was very nervous,' she continued, before Michael praised her back: 'I was kind of scared when Alicia came – she was so fierce and hungry.  'I really felt like I had to get my s*** together… and be as present as she was,' he revealed.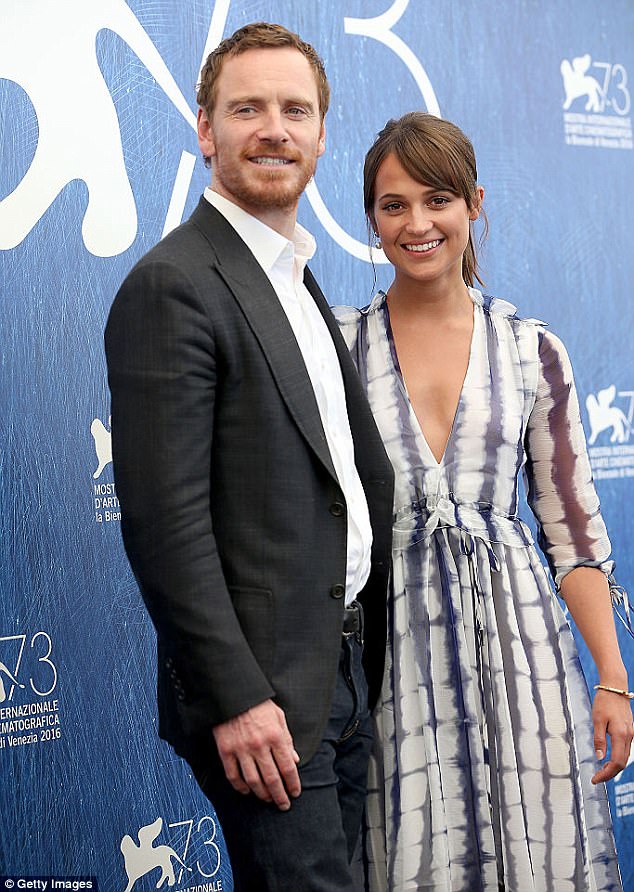 The duo had been dating since 2014 when they fell in love on the set of 2016 drama The Light Between Oceans. They are pictured at a photocall in Venice in September 2016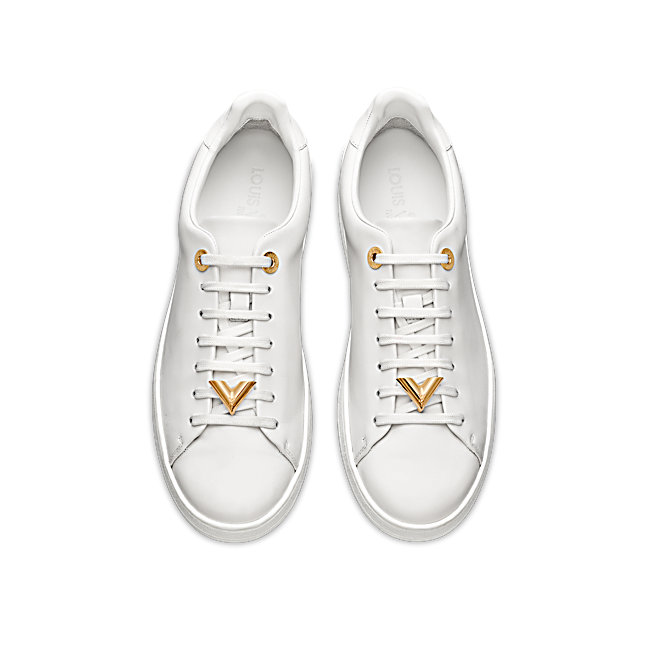 Reinterpreting the classic tennis shoe, this on-trend sneaker in plain calf leather is embellished with golden metal details, including an "Essential V" lace accessory inspired by the fashion jewelry collection.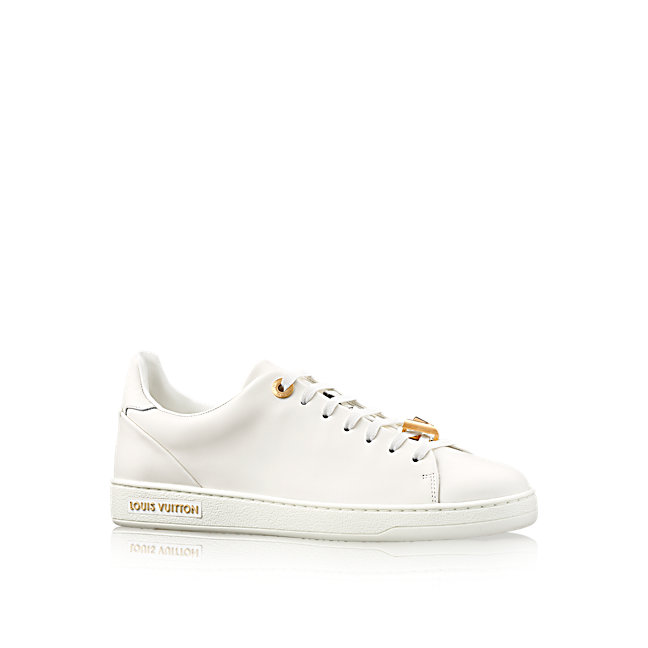 we love the little gold metal V on the front on the trainers. £622 might seem like a lot to spend, but box fresh trainers are a big trend right now, and you can wear them with everything from trousers to the office, to jeans at the weekend, and maybe even with dresses in the evening! Click (Buy) to get Alicia's A-list look, or check out the more budget-friendly options in our edit below: