This is the New York fashion week and Nicki Minaj attented the Phillip Plein presentation on Saturday night.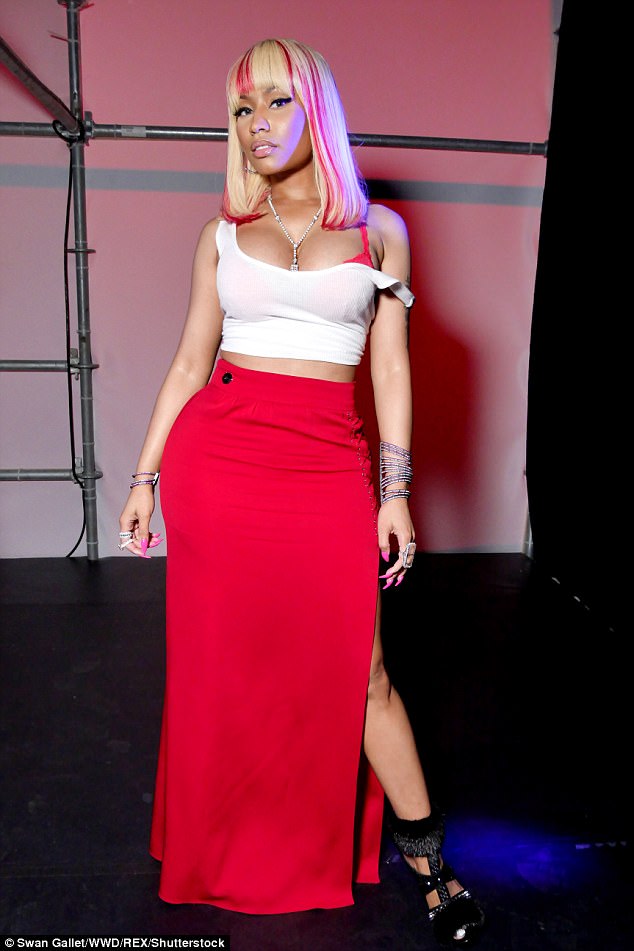 Not only she is famous for her music but also for her bodacious body and her looks. Infact last night it was the perfect occasion to show another outfit. She always wears something really sexy to evaluate her curves. She attended the catwalk of Philipp Plein with a red themed outfit. She wore a bright red body-hugging maxi skirt with a thigh-high split. She also had a white cropped top. In her blonde bob she had pink highlights.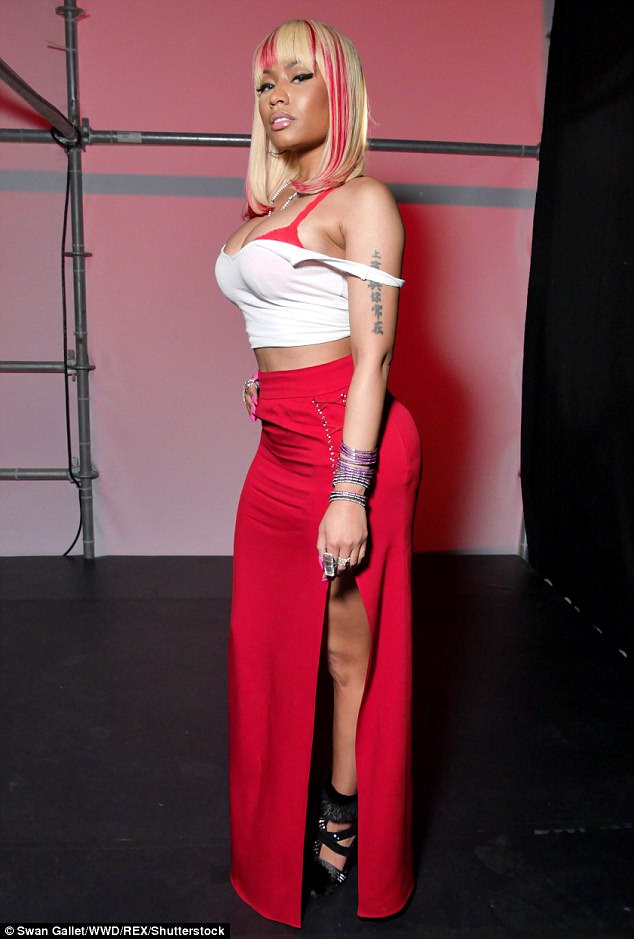 At her feet a pair of black strappy heels with a particular fluffy fur detail. This kind of shoes is an essential and a lot of celebs have been spotted with a pair of strappy heels. These sandals are sold out but you can buy some good alternatives to enrich your wardrobe with a very special item.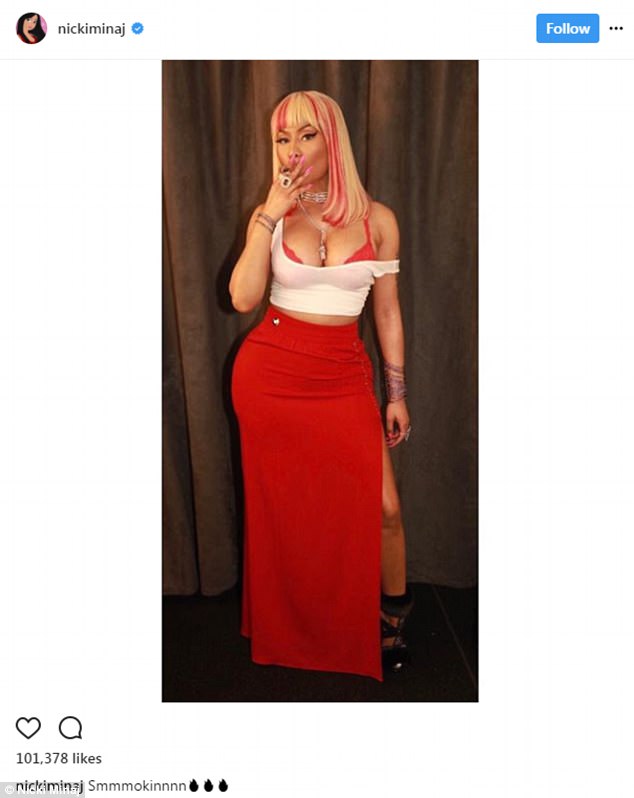 There are similar pair with the thick fur ankle strap. Talking of her make-up she had smokey eye and shiny pink lipstick. The night before she also attended the Harper's Bazar ICONS bash. She had an amazing outfit in that occasion too. A dramatic strapless black Oscar De La Renta gown. She made a big entrance every eye was on her.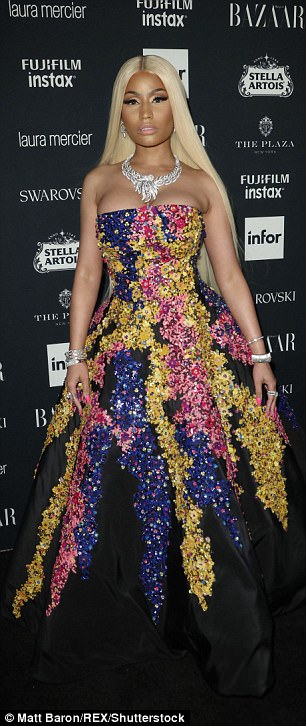 Her outfits are always unique! This week has been pretty intense for Nicki infact she also posed for a lot of photographers at the basketball-themed Monse fashion show. She had a series of seductive poses, in one of them she was licking her upper lip. In that occasion she had a white fur jacket with her white low-cut vest top.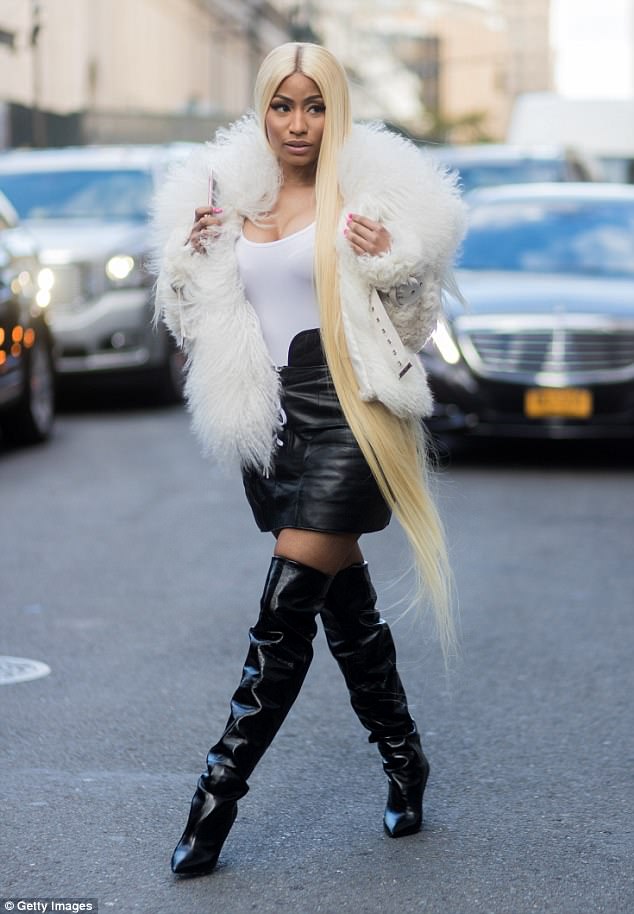 Everything matched with a black miniskirt and very sexy thigh-high black leather boots.
Let's copy Nicki's look.