Queen Maxima of the Netherlands visited a design school in East Germany as part of the couple's German state visit with her husband King Willem-Alexandre.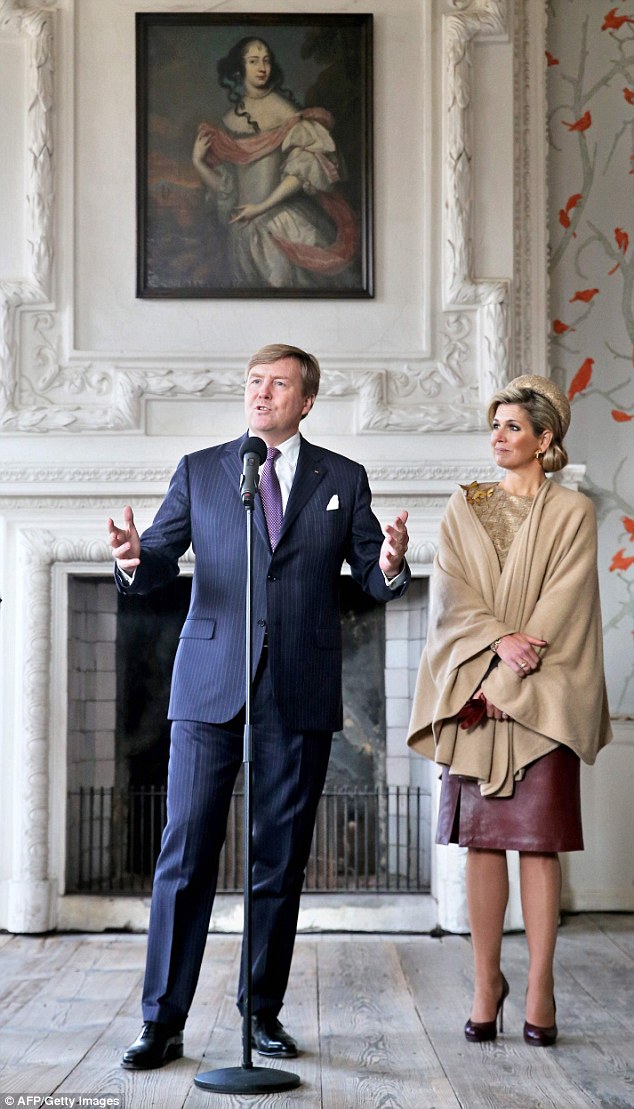 The Queen wore an amazing look different from the classical look expected from a Queen. It can be considered a rock royalty look. She demonstrated how to work leather into an elegant wardrobe perfect for a queen too.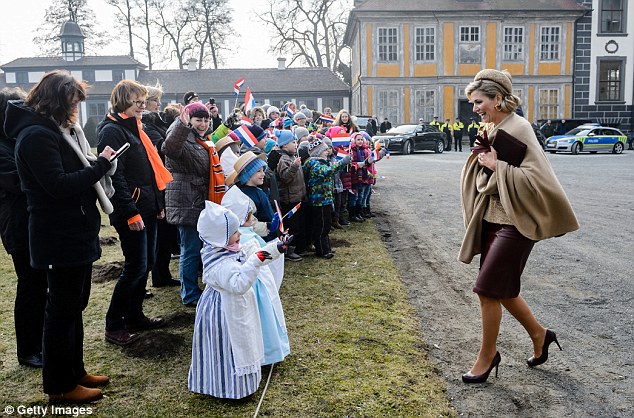 For the occasion she decided to wear a knee-length plum leather skirt. She also gave a touch of glam and elegance adding a pair of gloves that matched with the skirt perfectly. The shade was complemented by her taupe top, the same she wore the other day in Leipzig. The Queen completed her outfit with amazing details. In her hand she had a clutch and she also showed off a hat part of her collection. She sported a pillbox shaped headpiece almost identical to the one she wore the other day.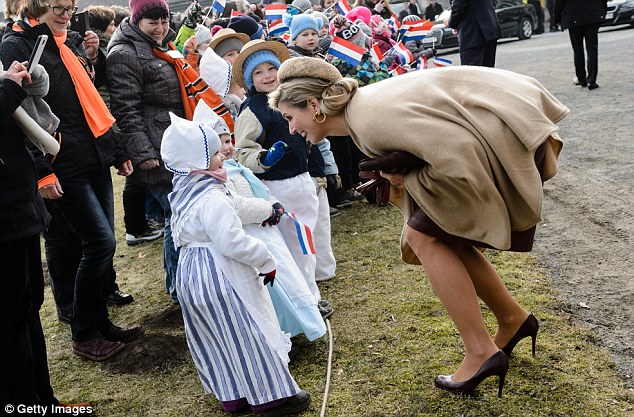 Then she decided to wear a dramatic butterfly brooch and coordinating gold earrings . This winter look was completed with the heels she had at her feet. These shoes by L.K Bennett are quite a hit in royal circles . The Queen has them in different colours. It seems that she really likes this kind of shoes. They are perfect for her and with different kind of looks.