Naya Rivera got a lot of flak for implying that white people shower more often. Do you agree with the generalization she made on The View on Tuesday?
While you ponder on that, let's talk about something else — Naya's outfit that day. She wore a khaki-colored figure-hugging dress with a wrap detail. The frock was quite flattering. She teamed it with a gold collar necklace, some diamond earrings, and a pair of lace-up sandals. After the show, she was spotted sporting a fur coat with the whole ensemble.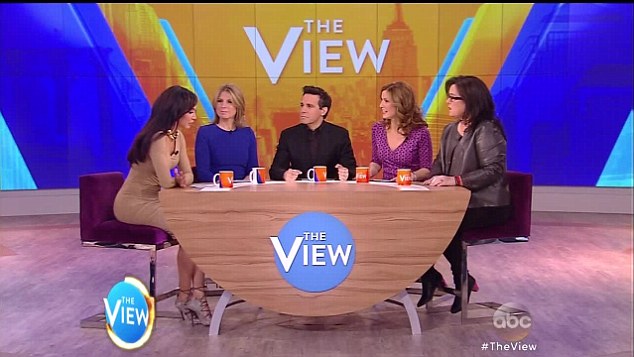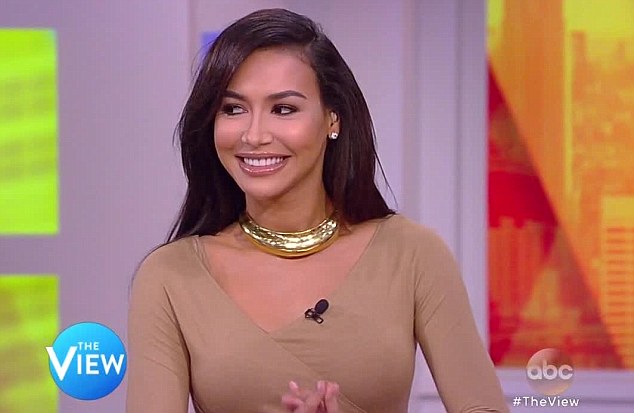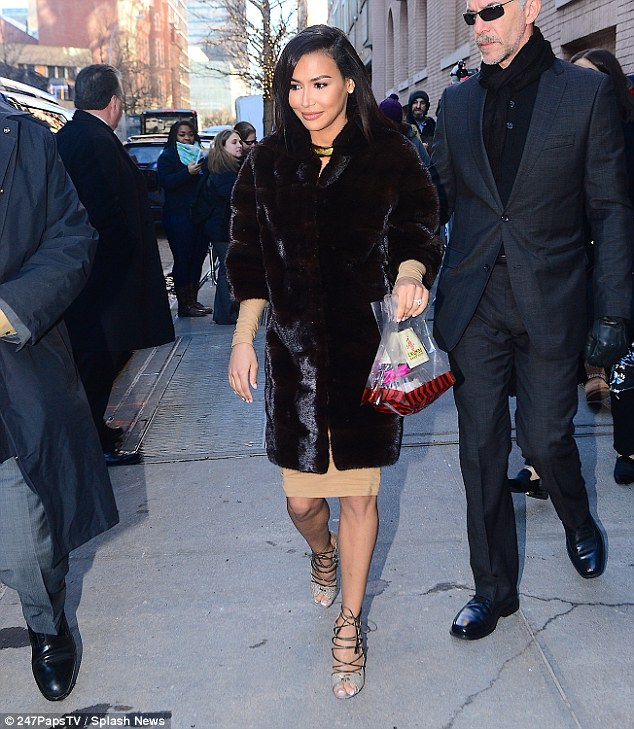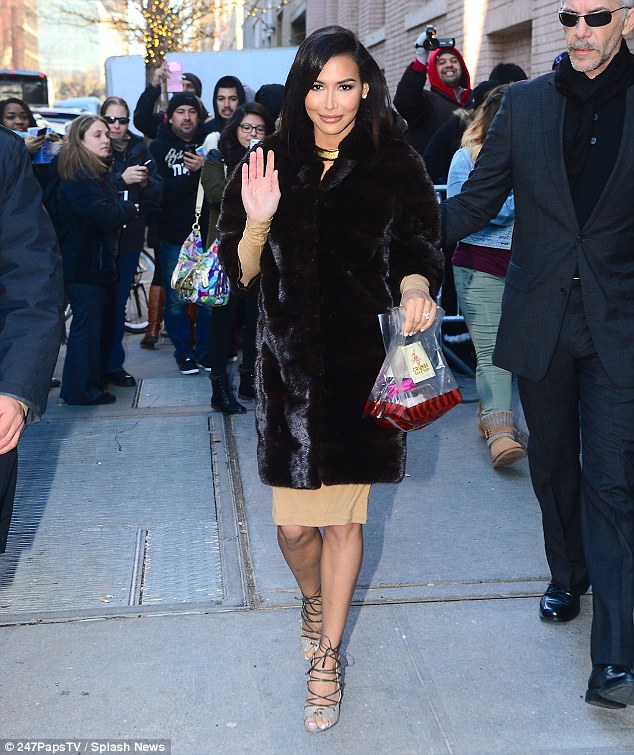 Naya Rivera wears a wrap dress and lace-up heels for her guest hosting duties on The View on January 13, 2015
Do you like the outfit? What about her shoe choice?
She looks good, that much I can say. I especially like the way she finished the dress with lace-up heels. They made the outfit look a lot sexier, more interesting, and fun.
I did a quick look-up on the sandals and was able to confirm my suspicion that they're by Malone Souliers. They're the famous "Savannah", a celebrity-approved style already spotted on a lot of Hollywood stars. The Savannah features almost 5-inch-tall heels, lace-up closures that wrap around the feet and ankles, as well as a simple but flattering peep-toe silhouette: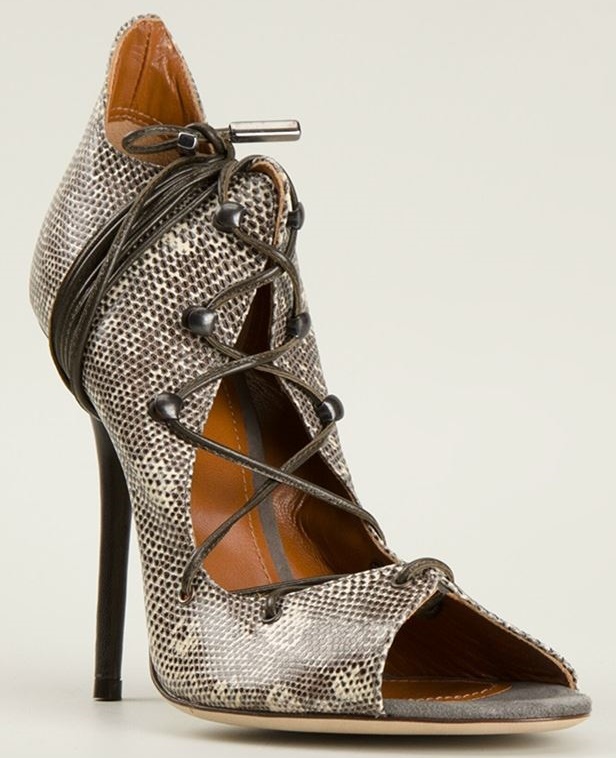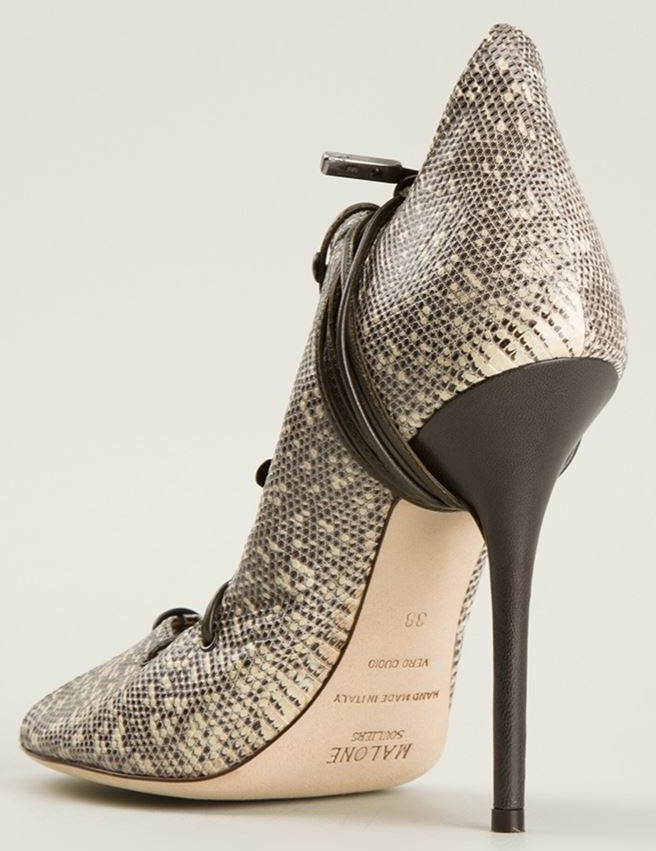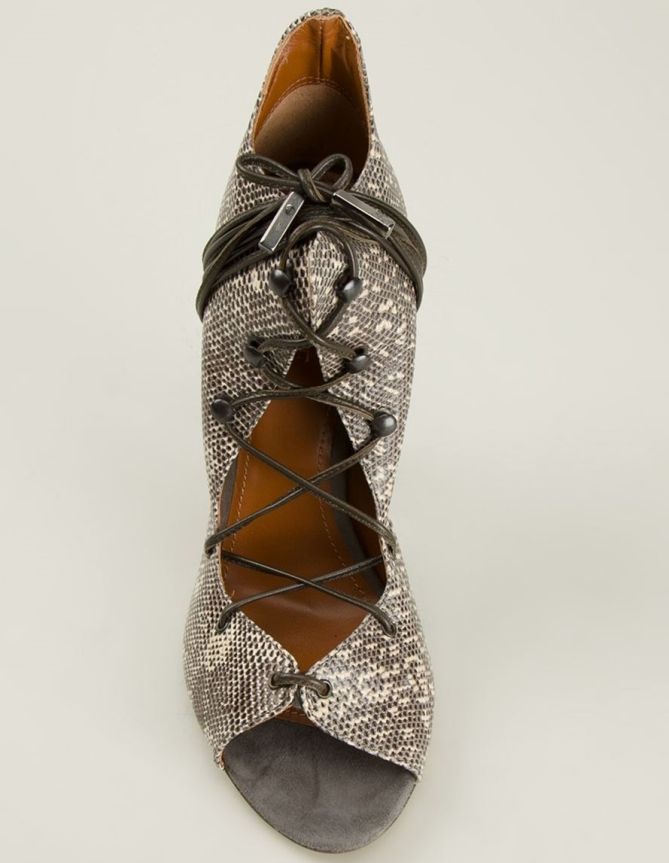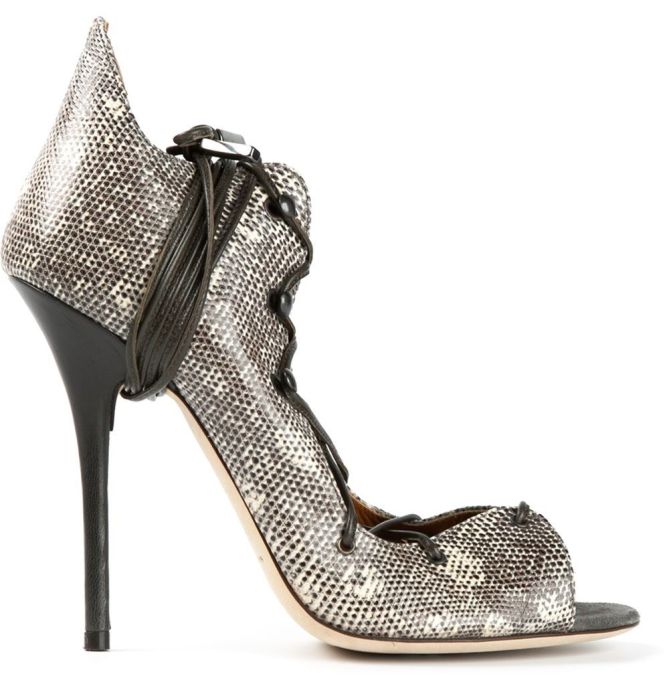 Malone Souliers Savannah Lace Up Sandals in Grey Lizard, $1295
The sandals on Naya are craftd in gray lizard leather, but the Savannah also comes in other versions, from classic black to metallic gold, and from ombre snake to suede. You can find all of them over at SAKS.