Natalie Portman takes great measures to keep her personal life private. But on Tuesday, the actress could not prevent the papz from taking photos as she stepped out of her hotel to visit the Soho district in New York City.
Natalie, who is currently promoting her new movie, A Tale Of Love And Darkness, in the Big Apple, wore a summer staple — a pristine white shirtdress — for the day. She used the piece like a Puritan, with the buttons fastened all the way up to her neck. And instead of folding the sleeves to the elbows like most girls would, Natalie kept hers long with the cuffs buttoned. She then teamed the number with a quilted bag — most likely from Dior — and a pair of Dior So Real sunglasses.
Everything was perfect except for one thing — the shoes on her feet. For some reason, the brunette beauty, who happens to speak a total of six languages (English included), decided to complement her summer style with nude polka dotted bow-detailed wedges. Yes, the sandals were cute, but they didn't suit the outfit. They were too girly. A pair of black strappy flat gladiators, or maybe tall black wedges, or even pointed lace-up flats would have easily made a difference in the whole getup.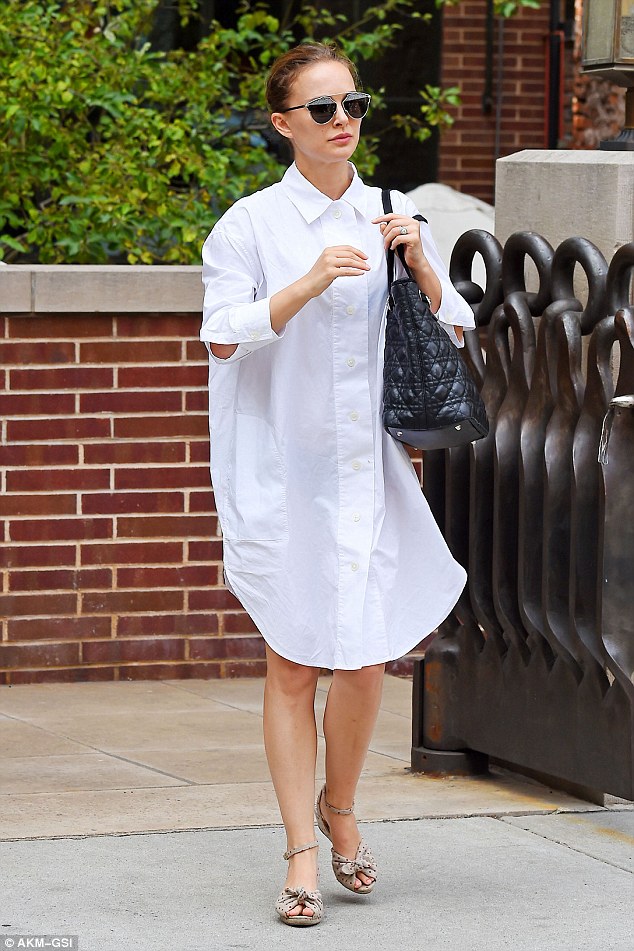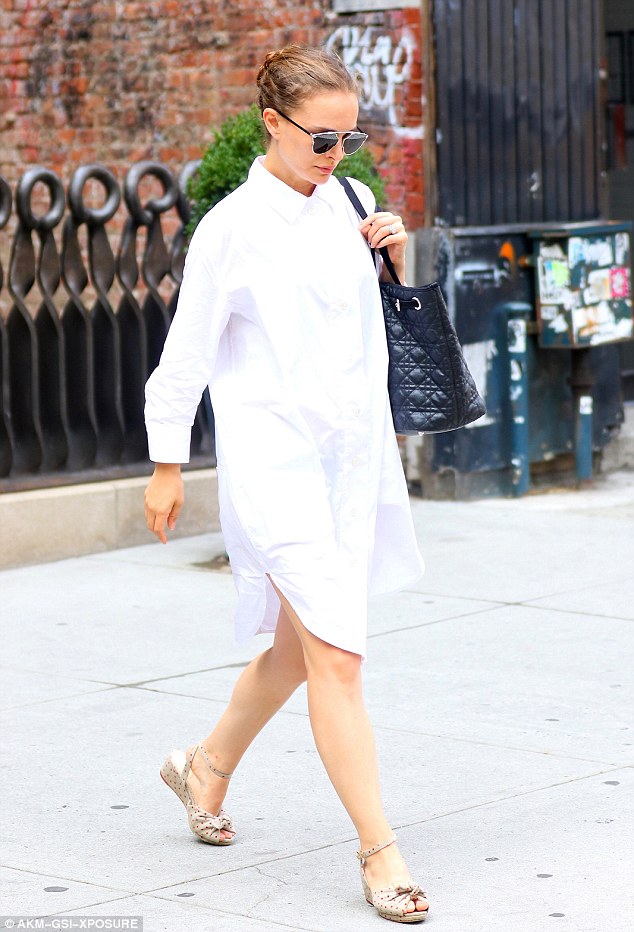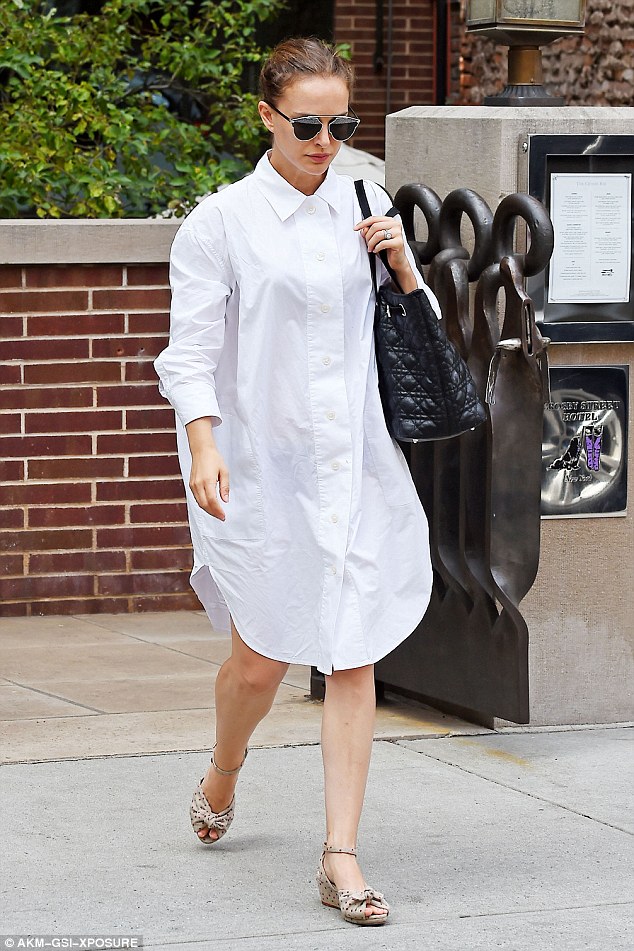 Natalie Portman steps out of her hotel to visit the Soho district in New York City on August 16, 2016
I'm a huge Natalie Portman fan, but I have to say she failed to impress with this outfit. Would you agree?
That said, what are your thoughts  on her summer style?
I think the shirtdress is on-point. It's crisp, clean, elegant, and it's the perfect piece to wear if you're too lazy to dress up but want to look polished.
From what I hear, Natalie is pregnant with her second child, hence the roomy outfit choice. But even if she wasn't, that shirtdress will still look good on her. I couldn't find any details on the piece, but I wouldn't mind recommending this item from Public School if you're digging her style. That is, if you don't mind shelling out $350 for a shirtdress: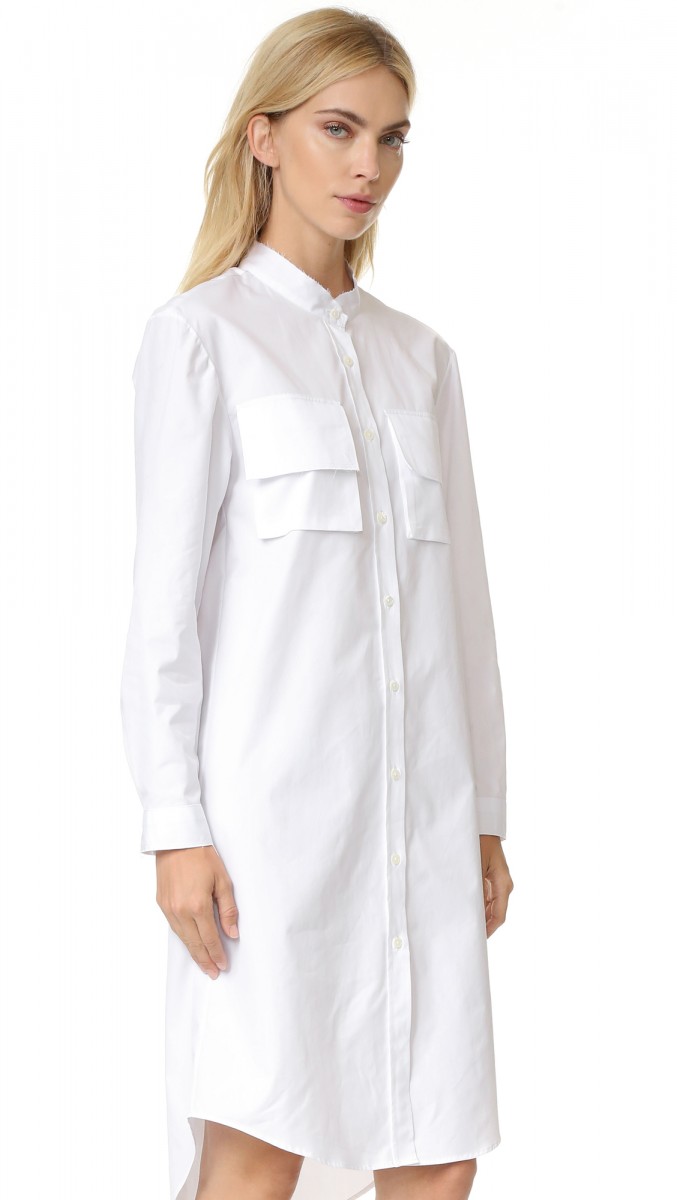 Public School Amber Dress, $350
Natalie's purse is the "Panarea" from Dior. A smaller version is available over at Shopbop if you wish to take a closer look. I personally prefer the downsized version over Natalie's large tote. Also, I'm sure you're familiar with her Dior So Real sunnies. If I'm not mistaken, that one is a celebrity favorite.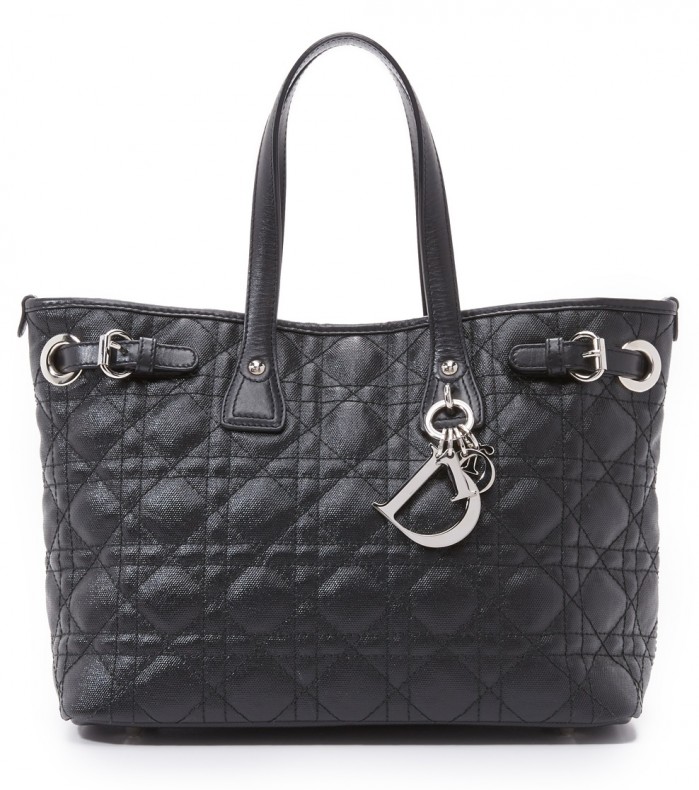 Dior Small Canvas Panarea Bag, $1890

Dior So Real Sunglasses, $620
I couldn't locate Natalie's polka-dotted wedge sandals, but what I can show you today are the shoes I wish she could have worn. For starters, she could have channeled a more androgynous look with a pair of black-and-white brogues: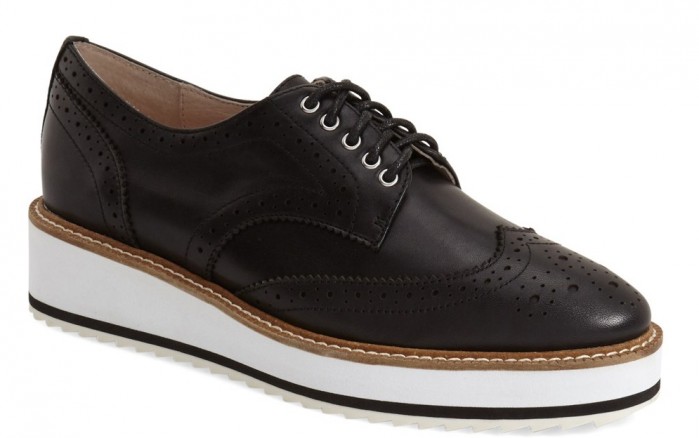 Shellys London Emma Platform Oxfords, $120
If she wanted to inject a dose of glamour into her style, these sky-high wedges would have been perfect. Fold up the sleeves and keep the top portion of her shirt unbuttoned for a sexier look: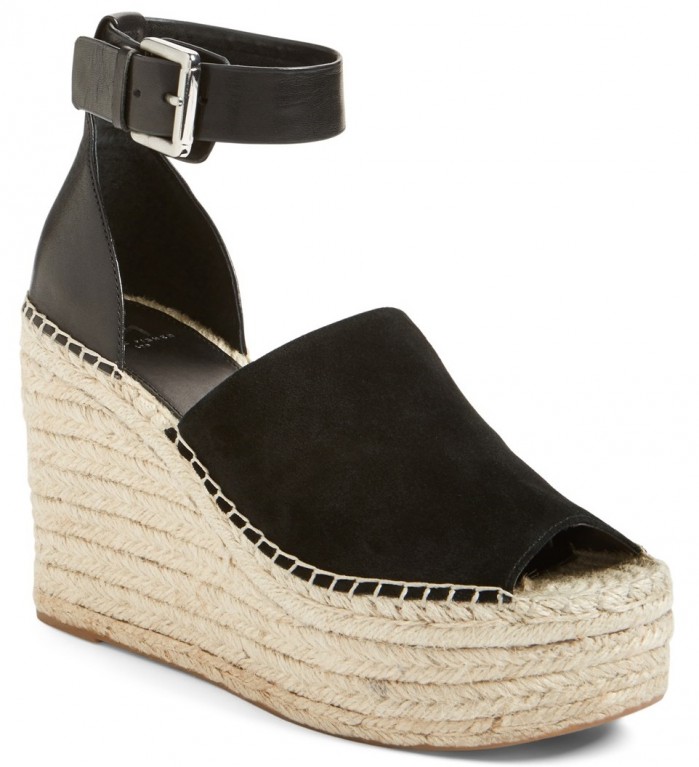 Marc Fisher Adalyn Wedges, $160
For a more sophisticated take, a pair of black suede pointed lace-up d'Orsay flats would have been a great choice as well. They're perfect for looking polished, pretty, and put-together. Plus, you really can't go wrong with them.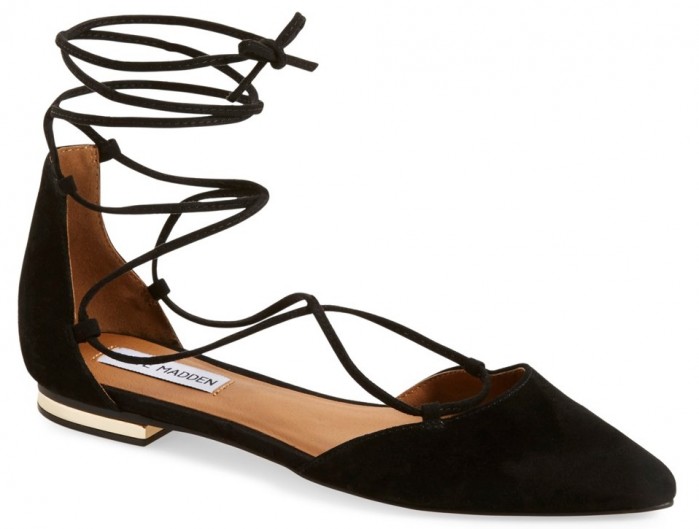 Steve Madden Sunshine Lace Up Flats, $70
And lastly, if Natalie wanted to complement the very prim and proper shirtdress with a little bit of sexy bohemian flavor, these lace-up sandals would have done the trick. Of course, I'd tell her to fold the sleeves and open up a few buttons too.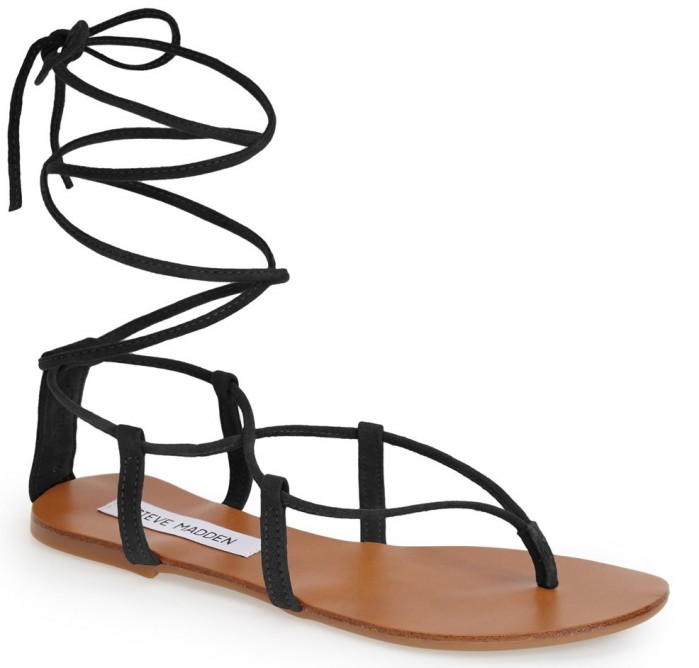 Steve Madden Werkit Gladiator Sandals, $60