Love is officially dead. My favorite celebrity couples are breaking up! Why, oh why?
Last week, Brangelina call it quits. And this week, Naomi Watts and long-time partner, Liev Schreiber, have decided to part ways.
Seriously, people, what is going on?!
Just as their separation was announced yesterday, Naomi stepped out in the Big Apple to walk her dog. I can only assume she wanted to soul-search, hence the alone time. Her outfit for the activity was simple and casual, as she opted for a striped red-and-white boat-neck shirt and some blue skinny jeans. The Aussie actress capped off the combo with white sneakers and a black crossbody bag. She kept a blazer handy — it was the same one she wore while on the set of the TV series, Gypsy, a few hours earlier. Naomi tried to smile for the papz, but it was clear to see she was trying to put on a brave face for the public.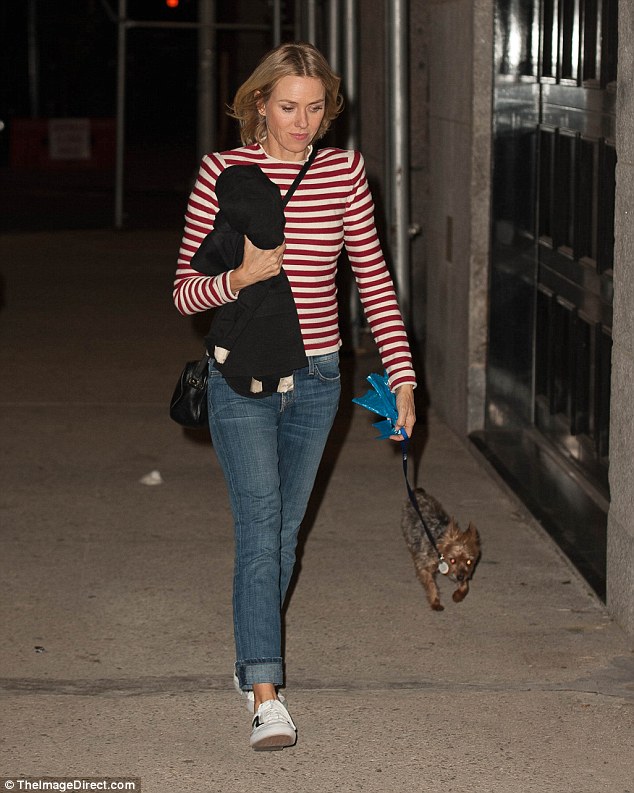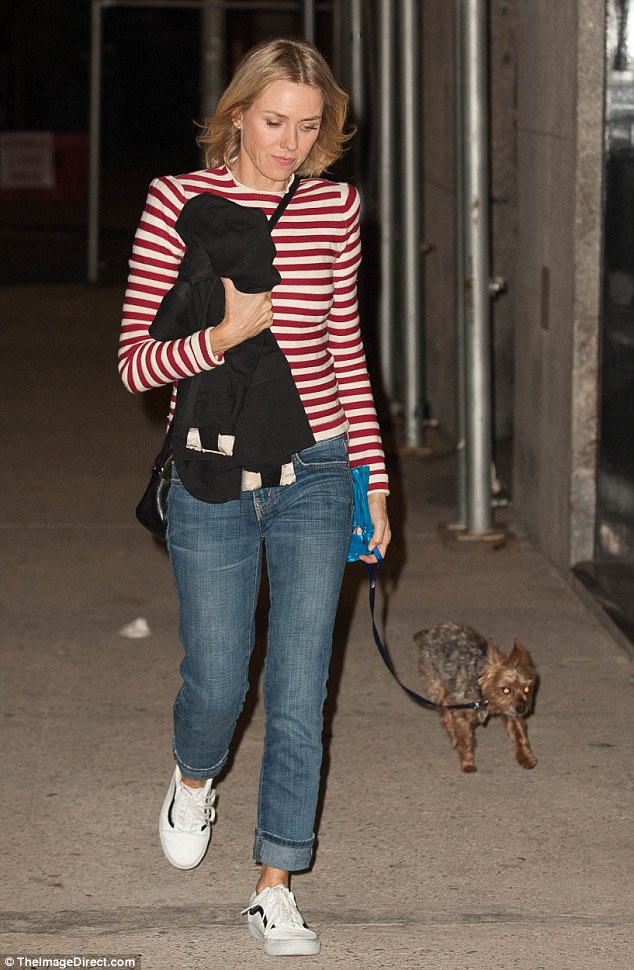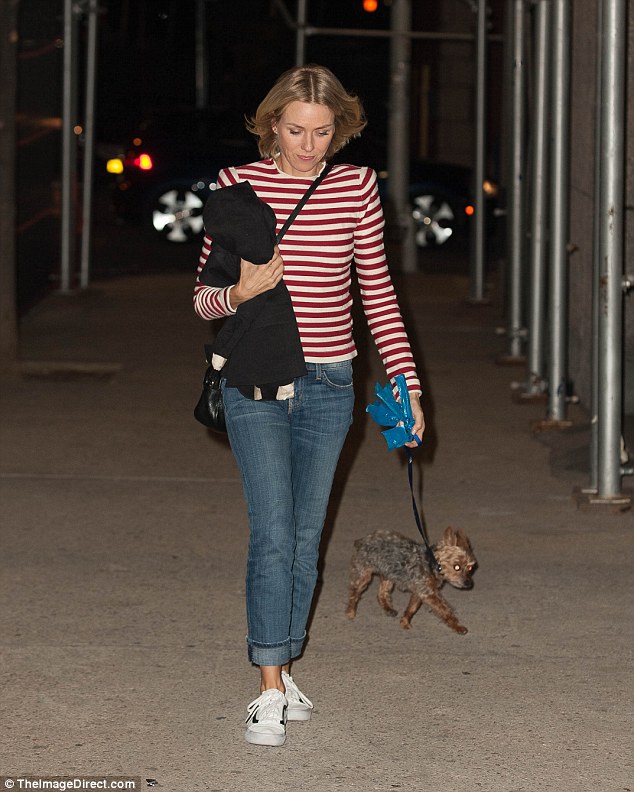 Naomi Watts steps out to walk her dog in New York City amidst the announcement of her break-up with long-time partner, Liev Schreiber, September 26, 2016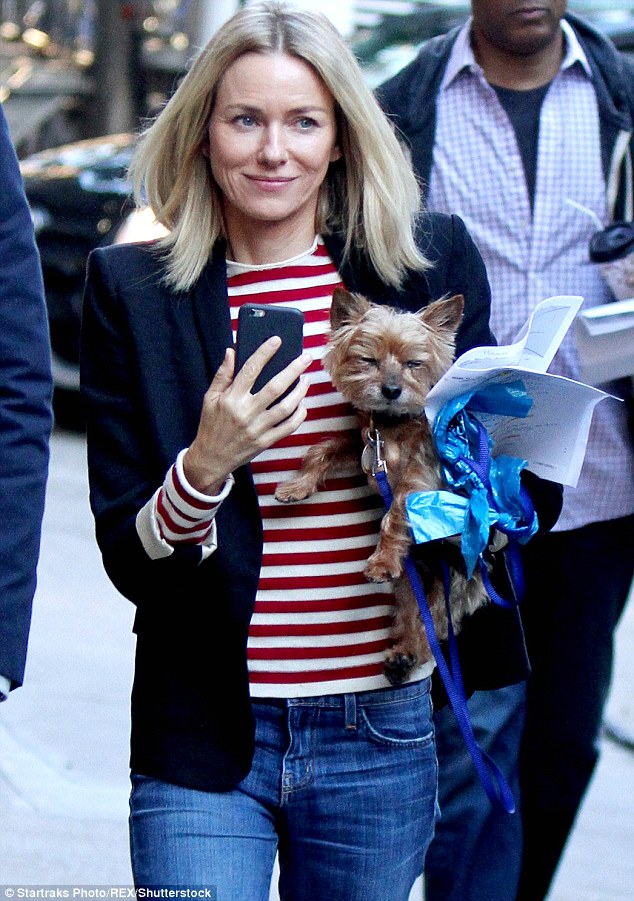 Naomi wears the same outfit with a black blazer while on the set of Gypsy earlier in the day
I love her outfit here. It's very neat and nautical. I'm a sucker for sabrina necklines and horizontal stripes, so yeah, her getup is a winner in my book.
I wasn't able to find any details on Naomi's shirt, but a similar one will be easy to find. Breton stripes are a classic. They're available left and right. Here's a good one to consider from Reiss: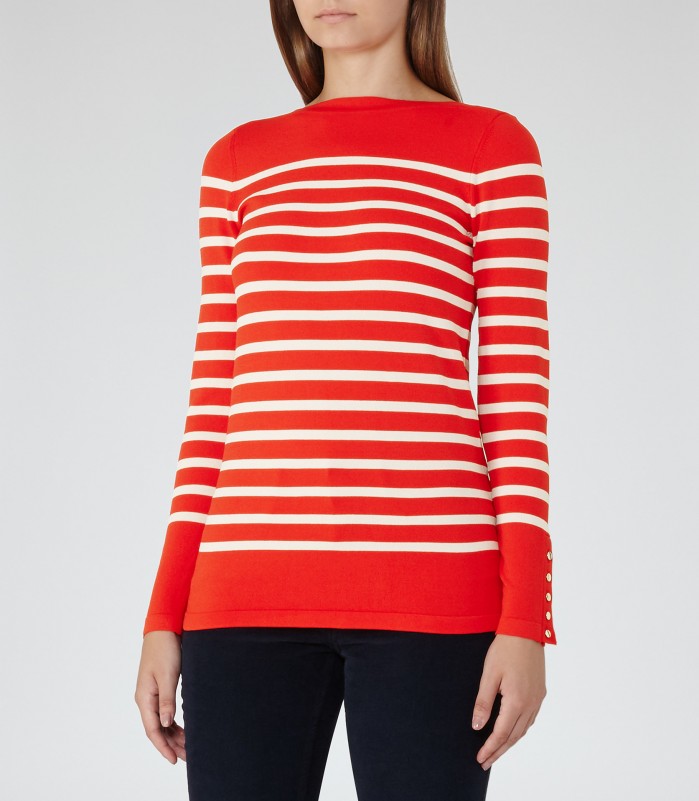 Reiss Clementine Nautical Striped Sweater, $195
You can wear the sweater with your favorite blue skinny jeans and a black blazer. Cap off the getup with white sneakers and you're all set!
Speaking of sneakers, Naomi's are from Vans. They're the "Old Skool" in true white with black stripes, and they retail at an affordable $65. The style comes in a plethora of shades, from pastel pink to dark maroon red, so you have a LOT of options to consider when you go shopping.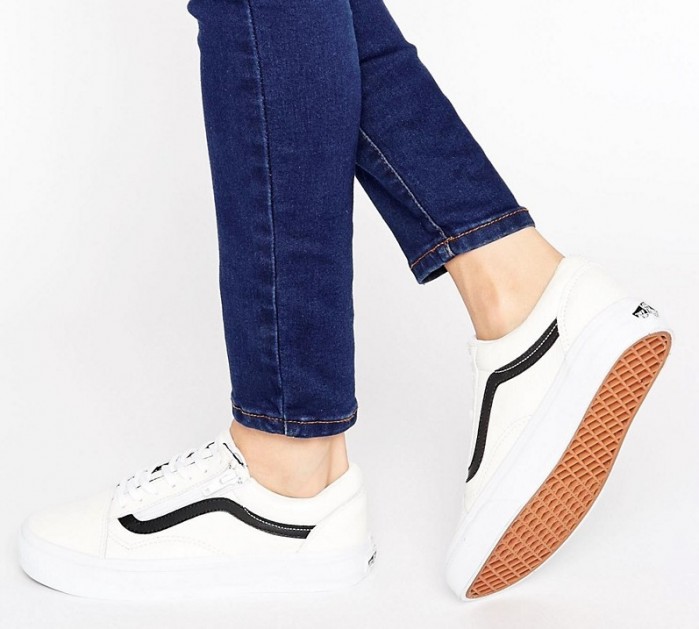 Vans Old Skool Sneakers, $65