I'm all for flaunting what you've got, but I also think it should be done in a tasteful manner. I can't say the same for Myleene Klass' latest outfit, though. The radio personality turned fashion designer attended the Cosmopolitan Woman of the Year Awards in London on Wednesday in an ensemble that left little to the imagination. Myleene slipped into a pair of see-through lace pajamas and topped the number with a black dinner jacket. That's it. No cami or bra underneath. Just panties, and those two pieces of clothing.
The whole getup was showstopping, of course. And as she turned and raised her shoulders, exposing her but cheeks was pretty inevitable as well. Oh, and did I mention there was a lot of cleavage going on too?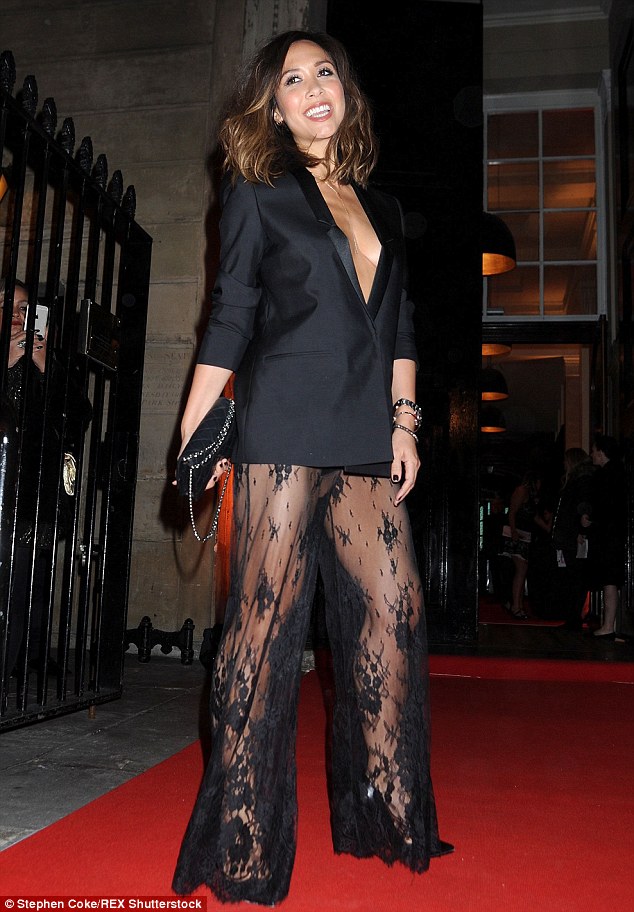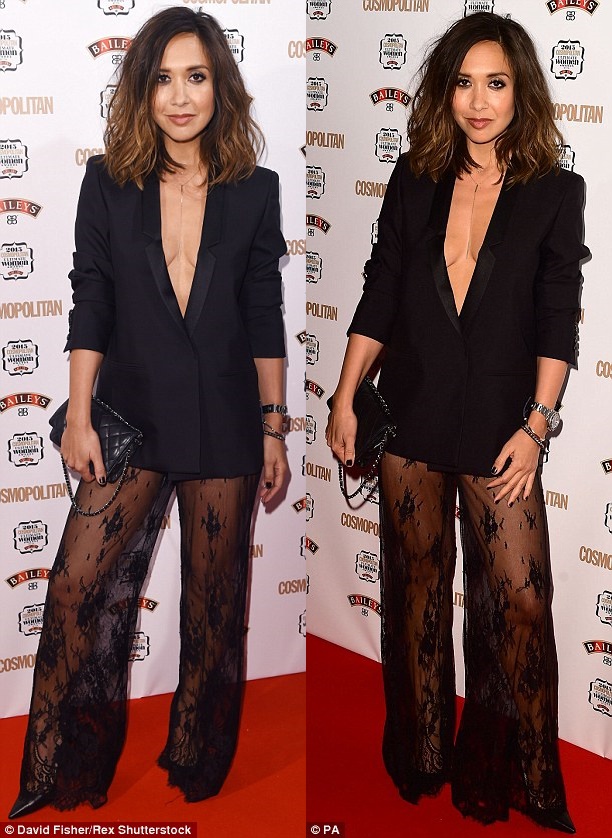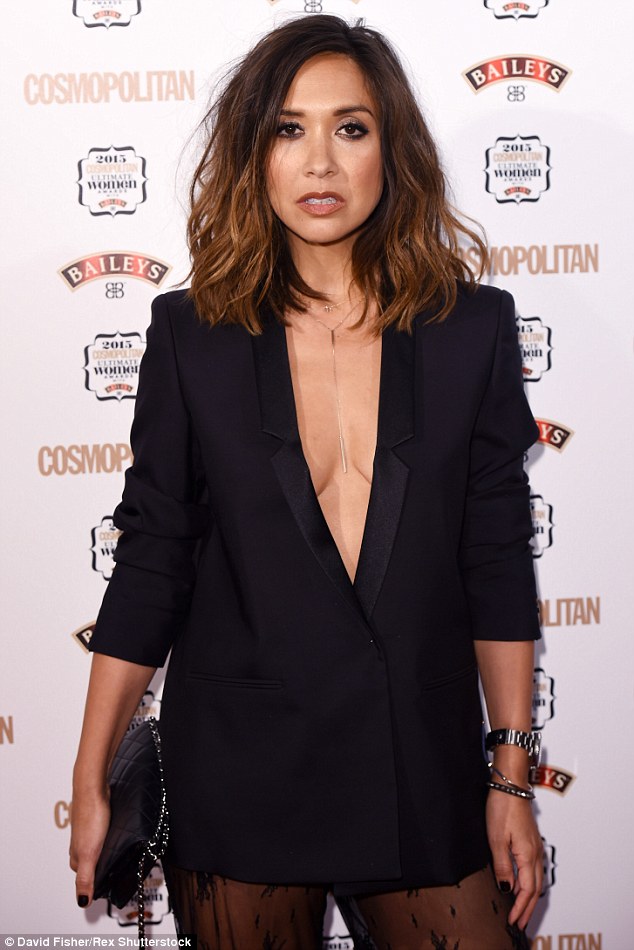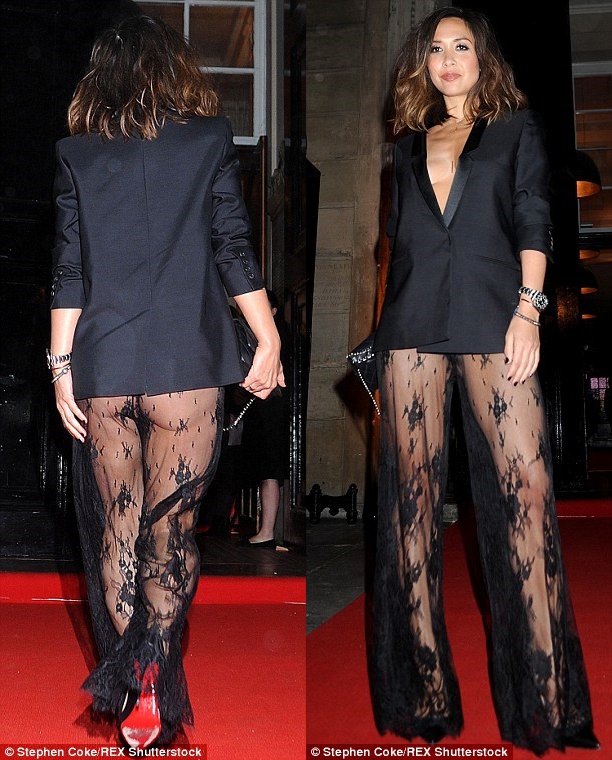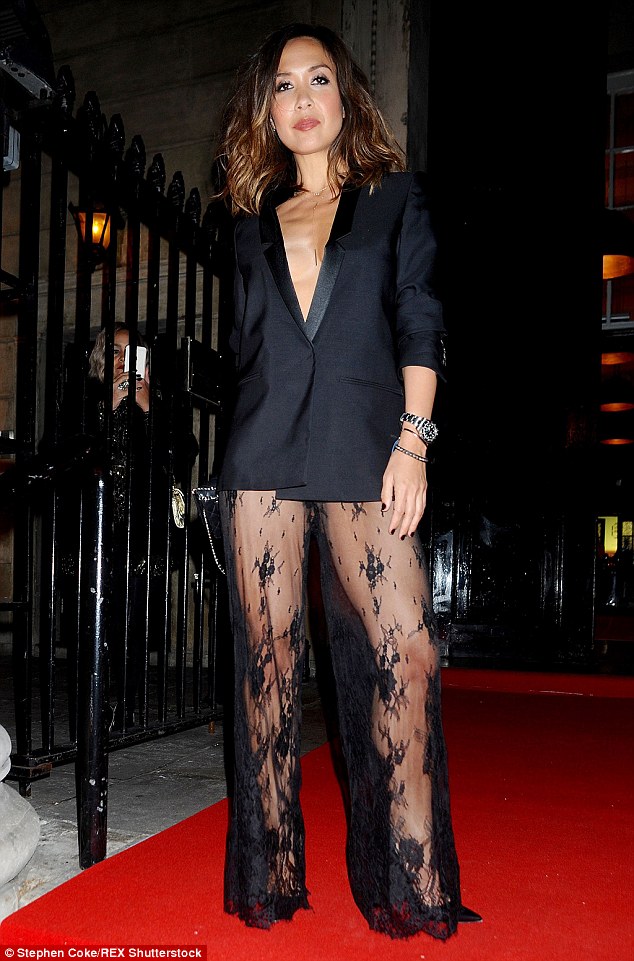 Myleene Klass showcases her cheeky derriere while attending the Cosmopolitan Woman of the Year Awards in London on December 2, 2015
Well, ladies. What are your thoughts on Myleene's latest red carpet style? Do you think she pulled it off? Do you think she got away with it looking sexy? Or was the outfit simply tacky and tasteless?
I can't deny that this lady has a seriously toned bum (and legs too!), but I wish she covered up a little more. A longer dinner jacket would have been nice, noh?
Myleene's lace pajamas are available online if you fancy them. Please do yourself a favor, though. Don't wear them outside of your bedroom. Or if you insist on doing so, grab a really long top or jacket to cover up and look presentable.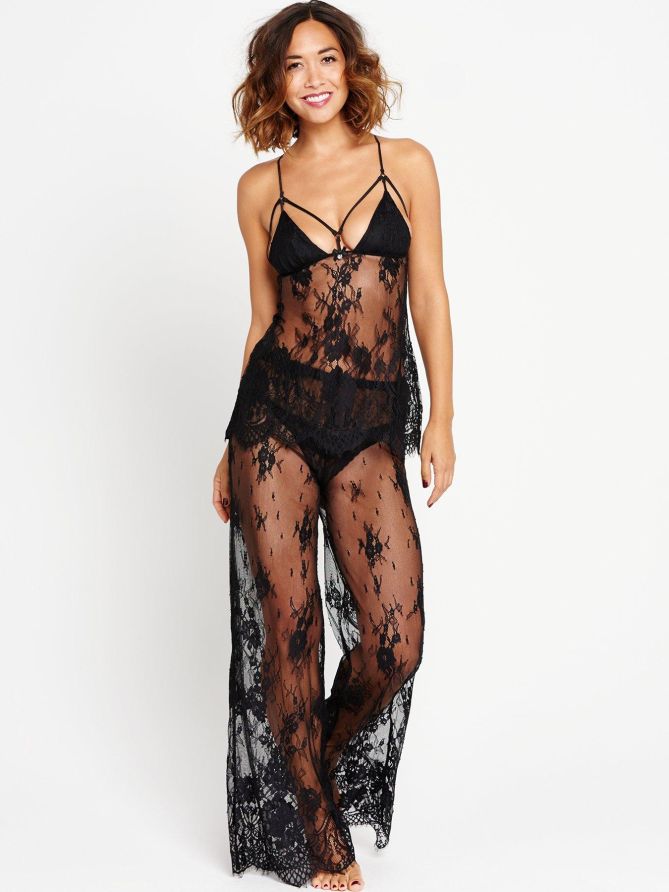 Myleene Klass Lace Cami and Pajama Set, £35 (was £50)
As for Myleene's footwear choice for the evening, they're obviously from Christian Louboutin judging from the photos. She also shared a pic to her Instagram fans while in the pair.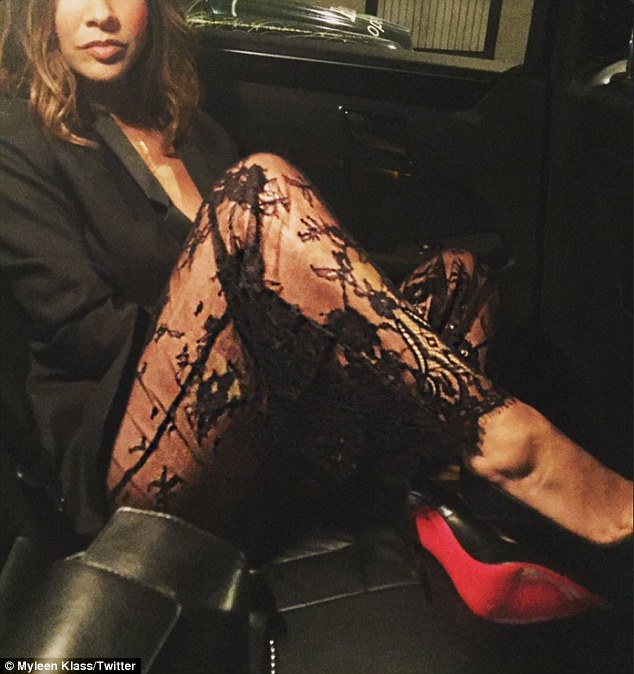 Myleene wears lace and Louboutins for the occasion
Based on the heel height and the texture, it would be safe to say Myleene wore the "So Kate" in black patent. The style is super sleek, sexy, and tall at 5 inches. It's a classic from the famous shoe designer and I can understand why Myleene chose it for the attire. You can find the So Kate online. The pumps retail at $675. They also come in a plethora of colors.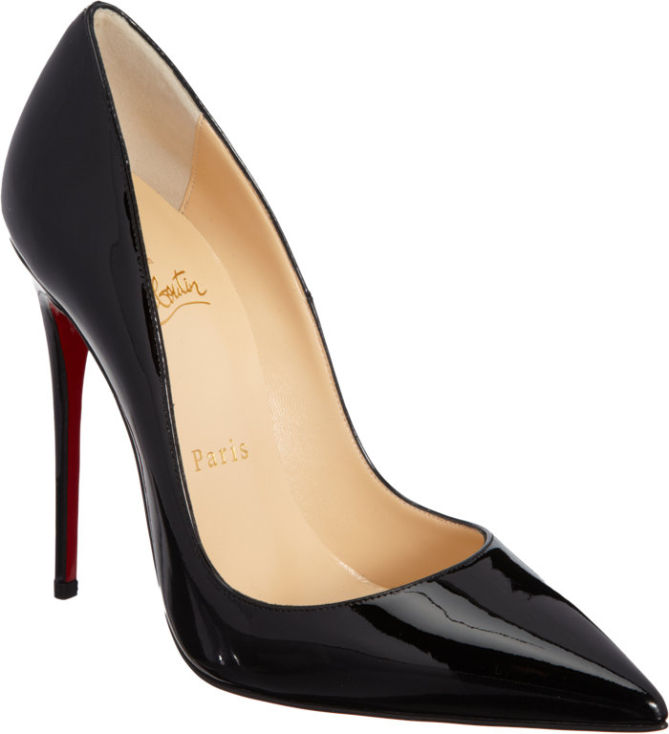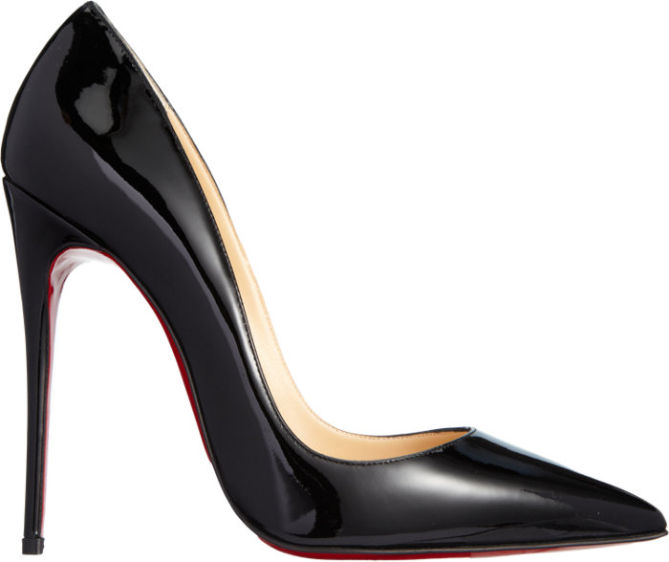 Christian Louboutin So Kate in Black Patent, $675