Montana Brown of 21 years old is enjoying her life as single after breaking with her boyfriend Alex Beattie.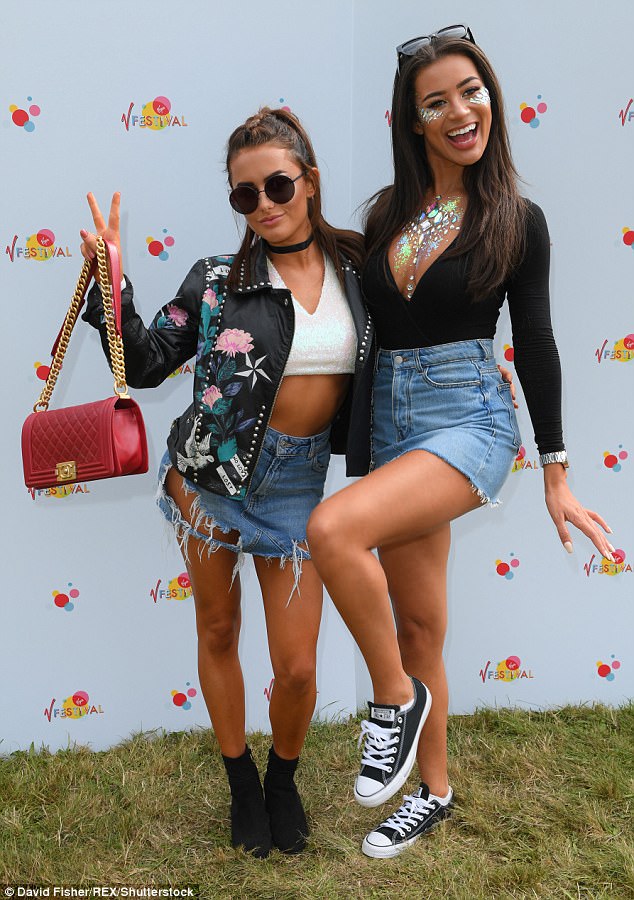 She was at V Festival on Sunday in the backstage and she was having fun. The Love Island star seemed to enjoy the performance of the singer Jason Derulo. Maybe she hoped to catch Darulo's eyes in the VIP area. MailOnline said that Montana Brown is really interested in the singer and that she is doing everything she can to catch his attention.
She also had a special look for this occasion, something informal but really cool. She had a plunging black leotard matched with a high-waisted denim skirt with frayed edges that showed off her toned pins. She finished off her look with a simple pair of converse that are always a good idea for every kind of look especially for the one of Montana Brown.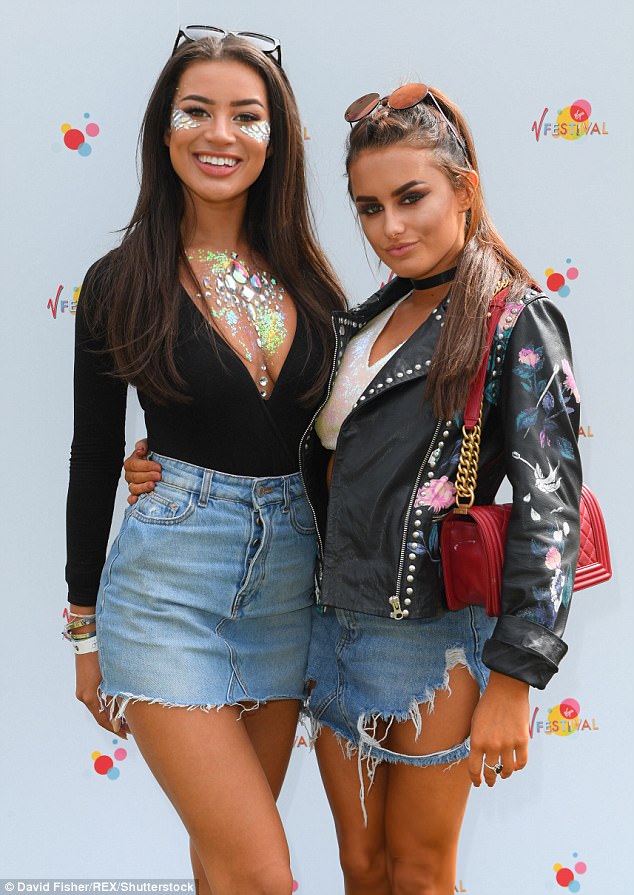 We all know that converse are comfortable also during a concert to jump and strolling around. They are cheap and good in every season. It's always the right time to buy a pair of converse in different colors.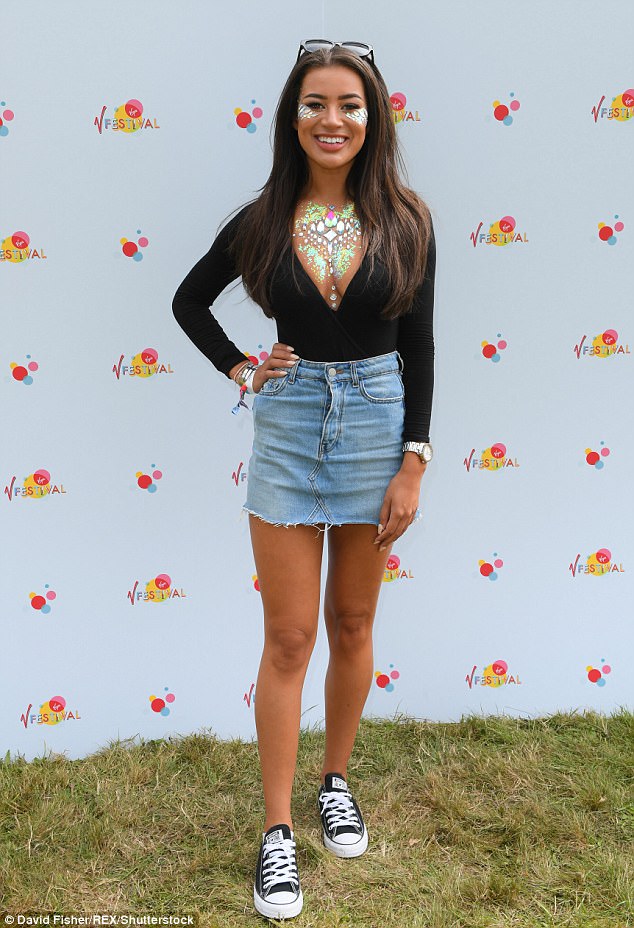 She added makeup to highlight her natural good look. She smiled a lot and she posed with her pal in Love Island Amber Davies. Montana let her long hair down past her shoulders. We really like her relax look and it's really easy to copy and to be showed everywhere! She also had glitters on her boobs and on her face. In this way she added to her look the festival vibe of the day.