When it comes to nudity, France is always more forgiving. French people don't make a fuss when someone showcases a nipple or two at an event. That is why Hollywood celebs like Rihanna and Kim Kardashian were brave enough to flaunt their goods while they were in the City of Lights for Paris Fashion Week.
Over the weekend, Italian actress, Monica Bellucci was spotted sporting a sheer blouse with no bra underneath. Yes, her nipples were on full display, but really, it was no biggie — except for the nosy paparazzi, I guess.
For a lunch date with her friends, the 50-year-old actress donned an all-black ensemble of skinny trousers, blazer, and a sheer ruffled top. She then capped off the mix with a pair of black suede knee-high boots from Christian Louboutin. It was a simple and elegant outfit infused with just the right hint of thrill thanks to the boots and the absence of a bra.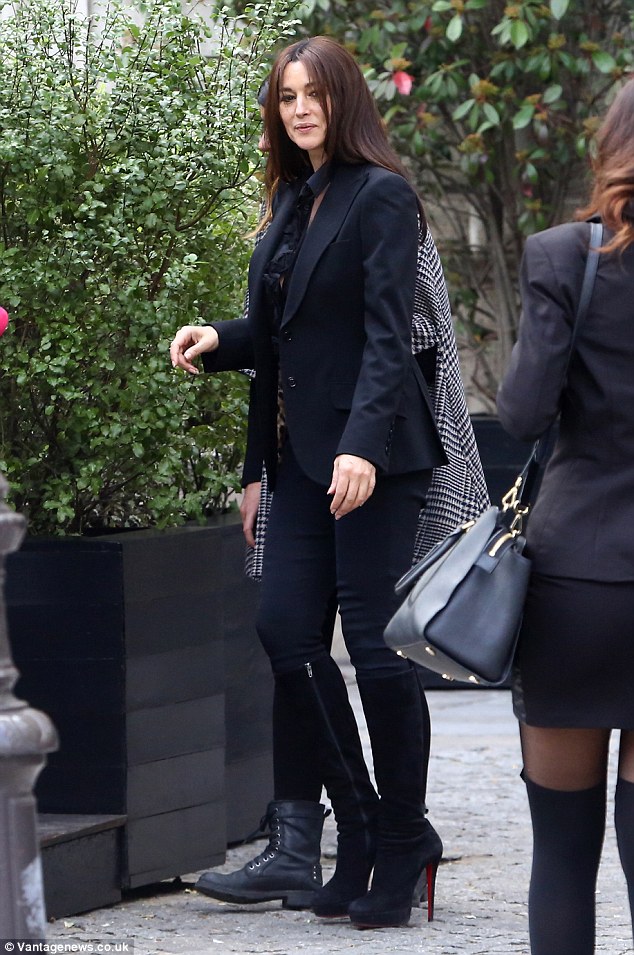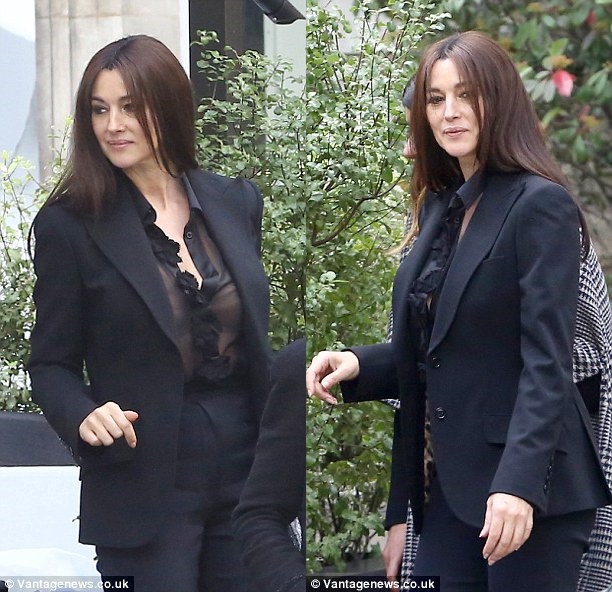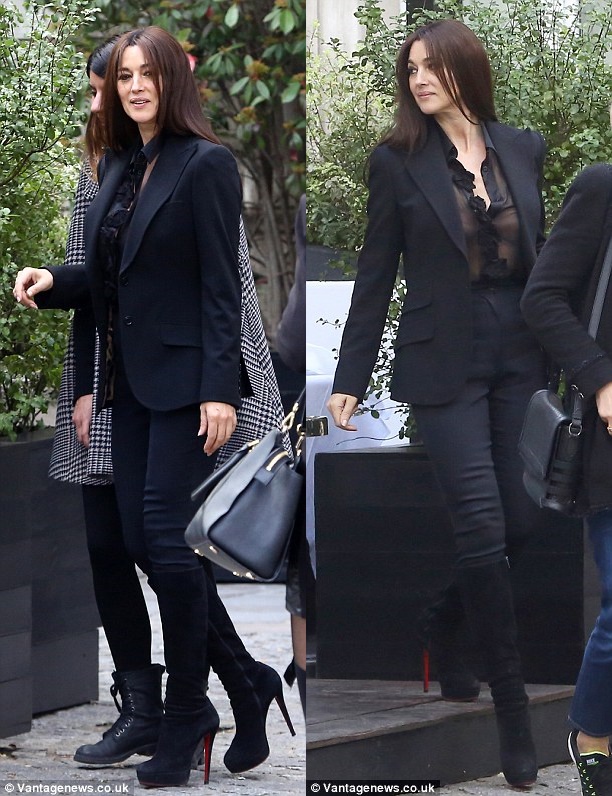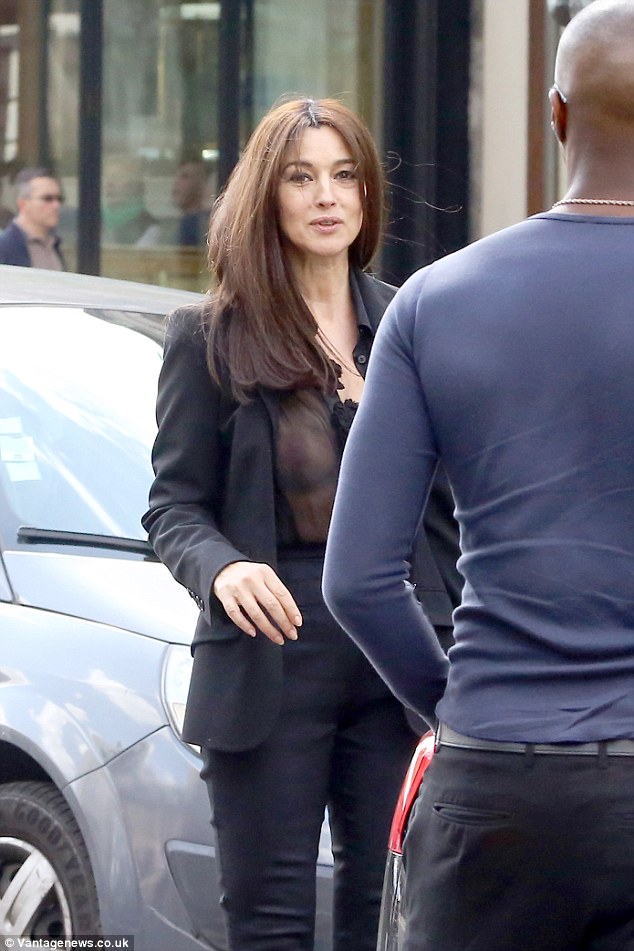 Monica Bellucci steps out in a sheer blouse as she joins her friends for lunch at a restaurant in Paris on April 12, 2015
Don't you like her style?
I do, and think she looks amazing. I also fancy her boots. They're the "Bianca", a very classic pair that features suede uppers, almond toes, 5.5-inch-tall heels, and 1.5-inch-thick platforms. They're no longer available for the taking simply because they're from the 2012 collection, but below is a closer look at them for reference: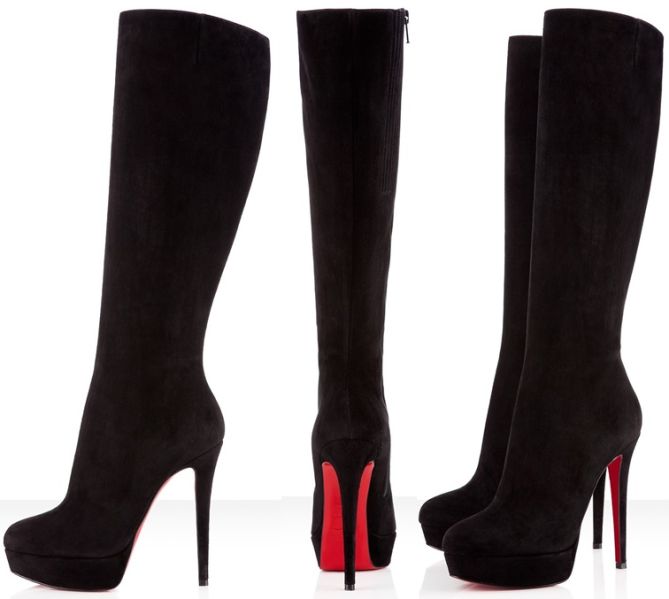 Christian Louboutin Bianca Suede Knee Boots, sold out
If you love the simple but sleek and sophisticated silhouette, you can still get the look by grabbing the Christian Louboutin "Botalili" boots instead. They don't come with thick platforms and the heel height is just about 4 inches tall, but they're just as sleek and classy:
Christian Louboutin Botalili Knee Boots, $1395