Molly Sims looked so radiantly happy as she showed off her baby bump last Thursday during her special appearance at The MOMS Breakfast Mamarazzi at Artisanal Fromage in New York City. She only has about two months left until her delivery date but the social media star still looks so sexy. She has steadily maintained her sculpted physique throughout her pregnancy.
Molly wore a flowy bright red dress which she paired with simple black pumps that ultimately made her look even sexier despite the baby bump. She accessorized it with a flashy bedazzled necklace and dangling silver earrings. The 41-year-old was keen on pointing on her growing belly in most of her photo ops.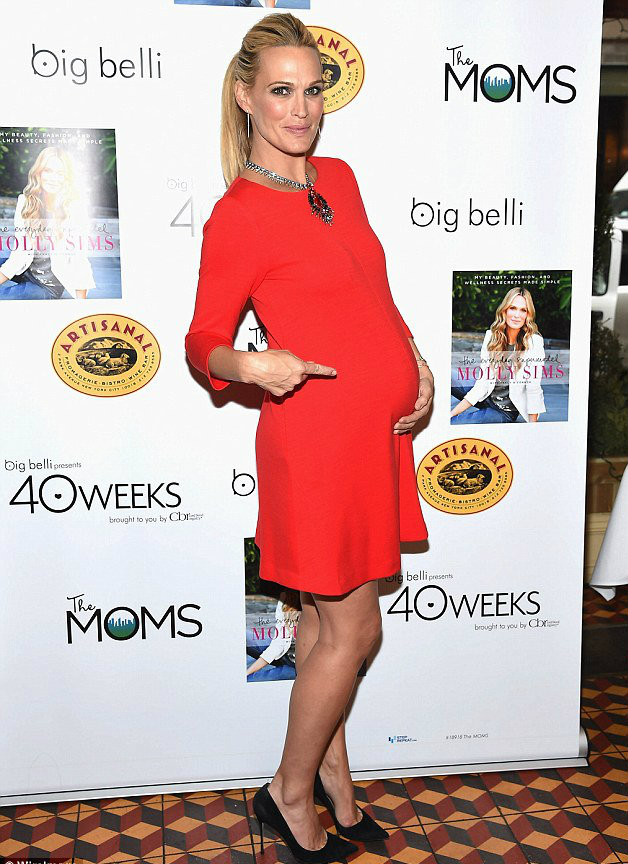 Molly recently released a new lifestyle book entitled The Everyday Supermodel: My Beauty, Fashion and Wellness Secrets Made Simple.  The model said that promoting the book is what's keeping her busy the most of late.
In the book, she shares the tips and secrets she's discovered to looking and feeling good – something that, as a girl's girl, she loves to do. The book also sees her enlist the help of experts like stylist-designer Rachel Zoe and Pilates instructor Alycea Ungaro.
'I love sharing information like, "OK, you need to go blond. Don't forget about your eyebrows. … Oh my god, you've got to check out this smoothie. OK, so I just went to this place and I swear to you I lost three pounds,"' Molly recently said in an interview with the Associated Press.
Molly is very open that her book's title might generate some eye-rolls but she insisted that it contains lessons that can apply to any woman. She further states that taking care of yourself is more about respecting yourself than anything else.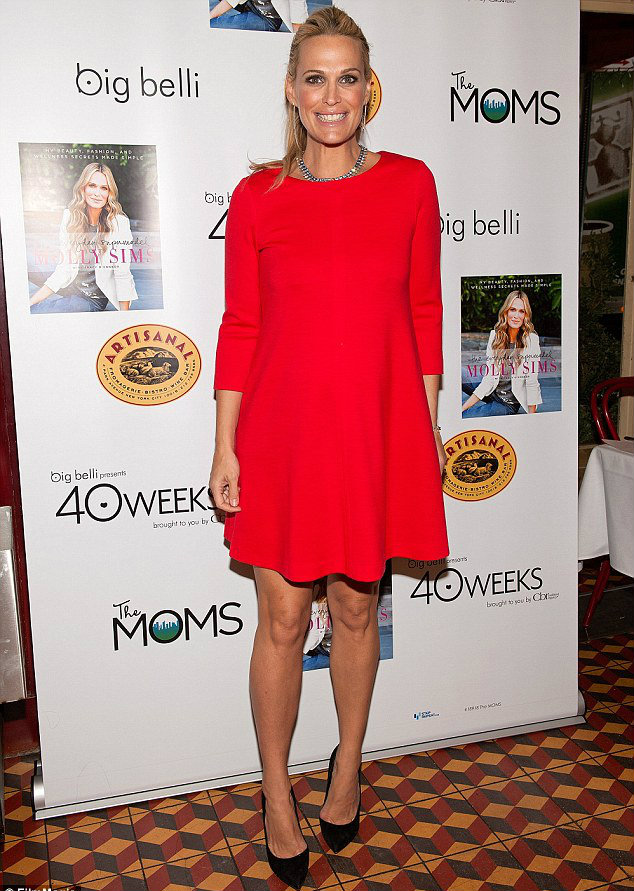 Don't you just love the simplicity that Molly's black pumps suggests? Well, it didn't look plain at all for me.
We weren't able to find out the brand of Molly's black pumps but we did find some suggestions for you if you want to snag Molly's simple but classy look through her black pumps — the Kate Spade New York 'Licorice Too' pumps.