Mischa Barton, better known as Marissa Cooper from the defunct teen drama series, The O.C., just made some noise on social media. The actress and Dancing with the Stars alum posted a topless photo of herself whilst sitting and smoking a cigarette on a balcony. It was a sexy shot, indeed, and fans and haters alike could not help but talk about it. Note that the racy pic came just days after she expressed a controversial opinion on the Alton Sterling case.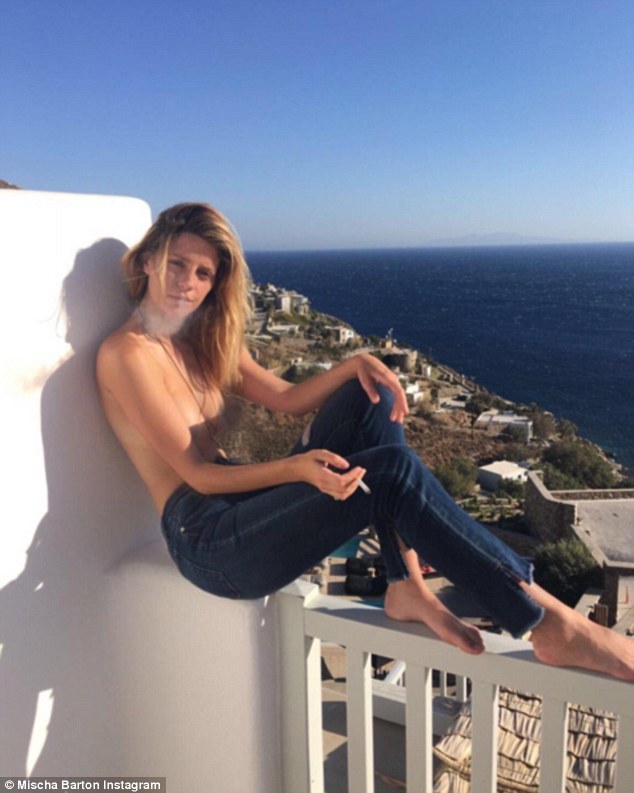 Mischa posted a topless photo of herself on Instagram on July 12, 2016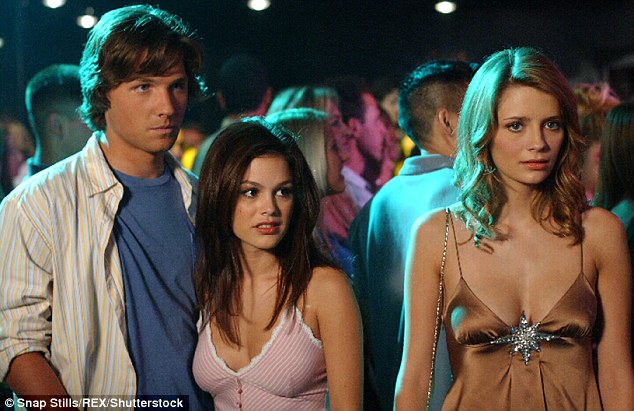 Mischa used to star with Rachel Bilson on the The O.C.
I guess you could say she's trying to stay relevant (?). Whether or not Mischa is doing this on purpose, I cannot say. But what I can tell you is that she looked wonderful at the Bulgari Celebration of Magnificent Inspirations held in Paris last week. In fact, it was the best she has looked since she retired from The O.C..
The British-born star made a grand entrance at the event in a colorful yet oh-so elegant number from Blumarine. She then complemented the getup with a gold Bulgari clutch and decorated silver heels from Paola Cademartori. It was a very classy combination and I love how she teamed it with beautifully styled waves.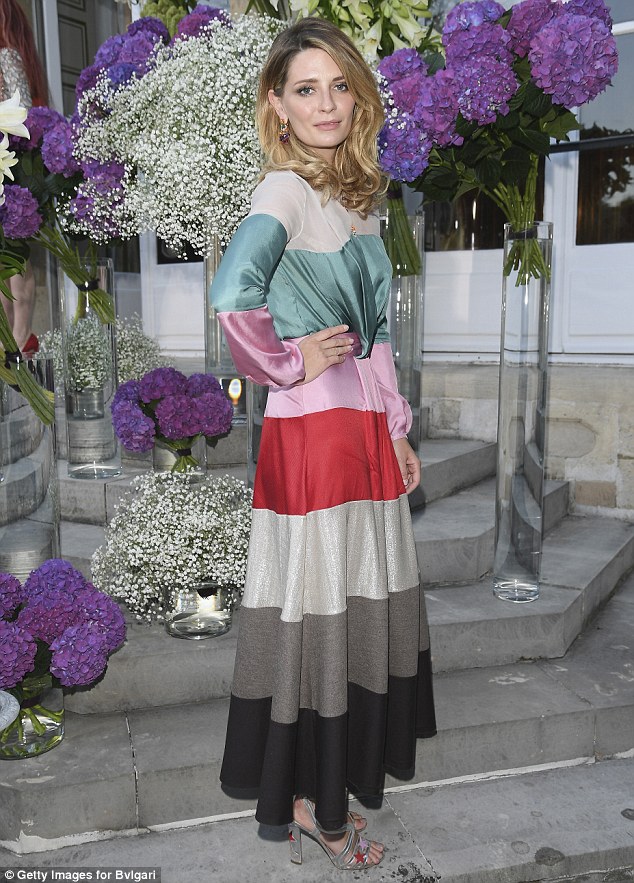 Mischa Barton attends the Bulgari Celebration of Magnificent Inspirations held at the Italian Embassy during Paris Fashion Week in France, July 5, 2016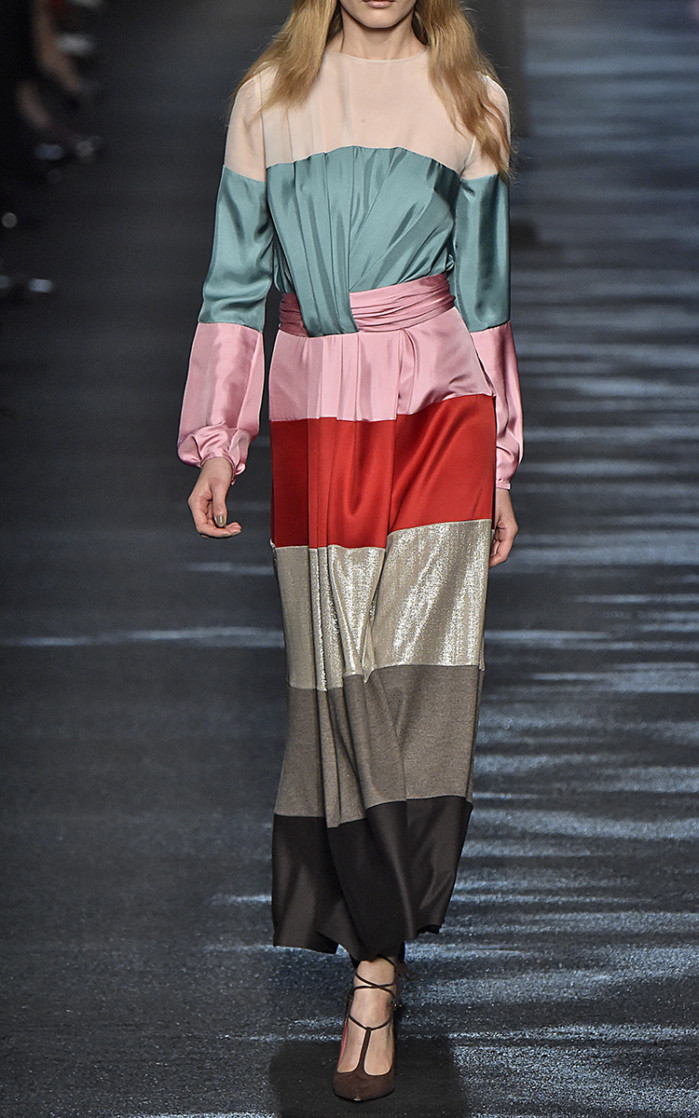 Blumarine Colorblock Dress, Fall 2016
She looks good in the getup. Would you agree?
It's elegant but also a little playful to it. If you're digging the shoes, the silver pair on Mischa is no longer available. However, here are the other colors that you can grab. They are all so gorgeous, by the way. Of the three available, which do you like best?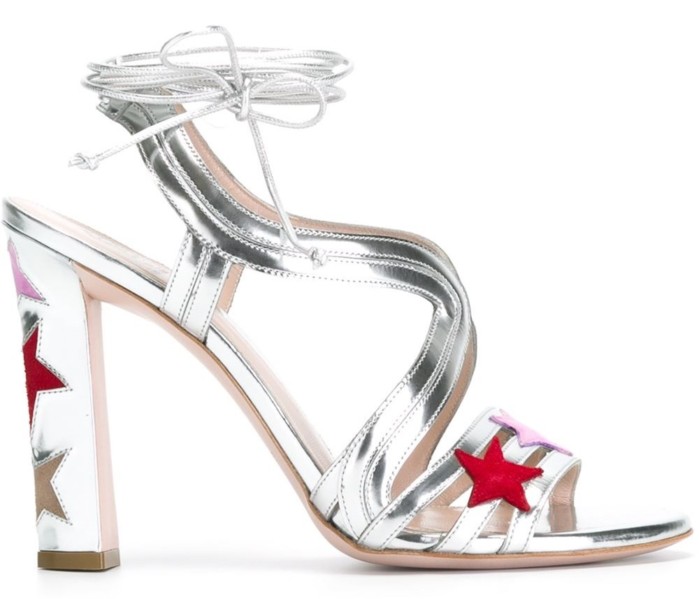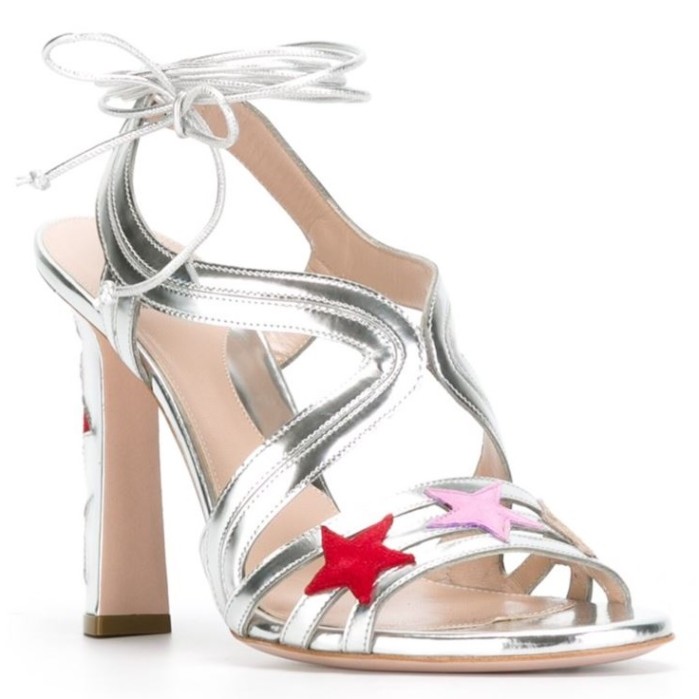 Paula Cademartori Star Appliqie Ankle-Tie Sandals, sold out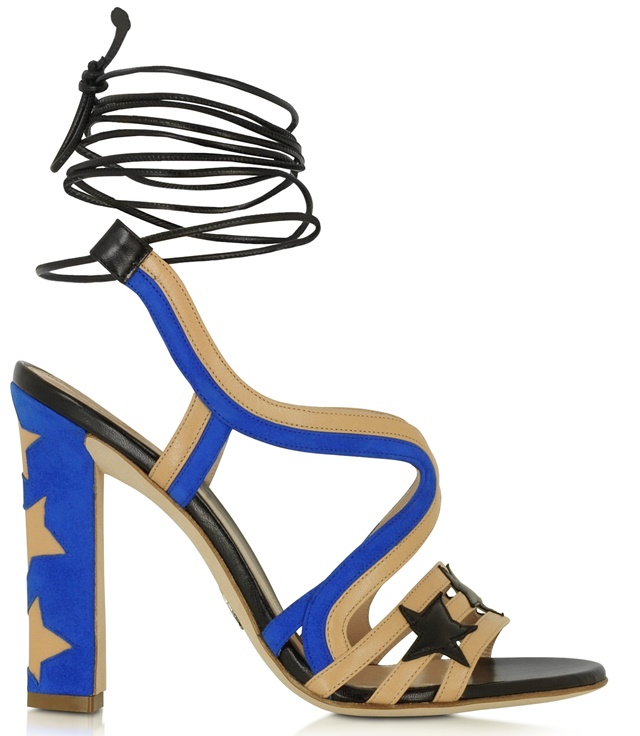 Paula Cademartori Starry Leather Sandals in Beige and Blue, $402 (was $805)
Paula Cademartori Starry Leather Sandals in Metallic Silver and Bronze, $521 (was $805)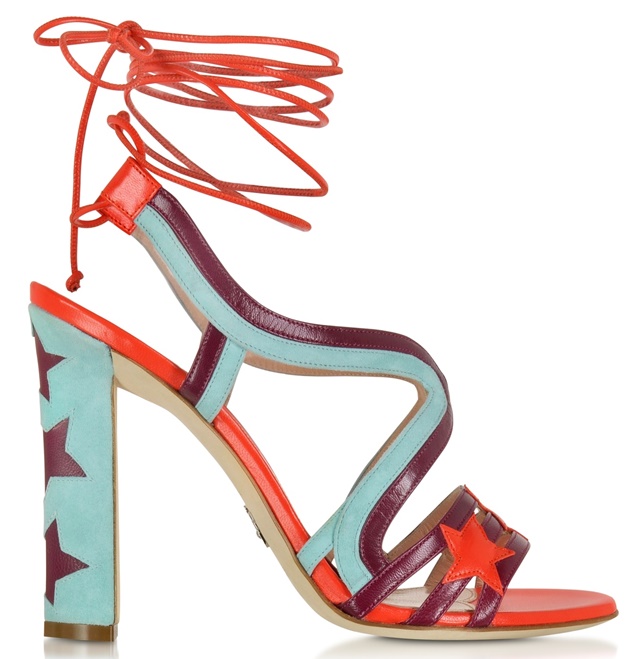 Paula Cademartori Starry Leather Sandals in Turquoise and Red, $402 (was $805)