I'm amazed at how Miranda Kerr can look immaculately gorgeous even after taking a long 17-hour flight. The leggy brunette arrived in Tokyo on Tuesday straight from Miami. For the plane ride, Miranda wore a sexy printed strapless dress with a slit detail on the front and teamed the piece with tall high-heeled boots. She capped off the combination with a long coat and a pink drawstring purse from Samantha Thavasa.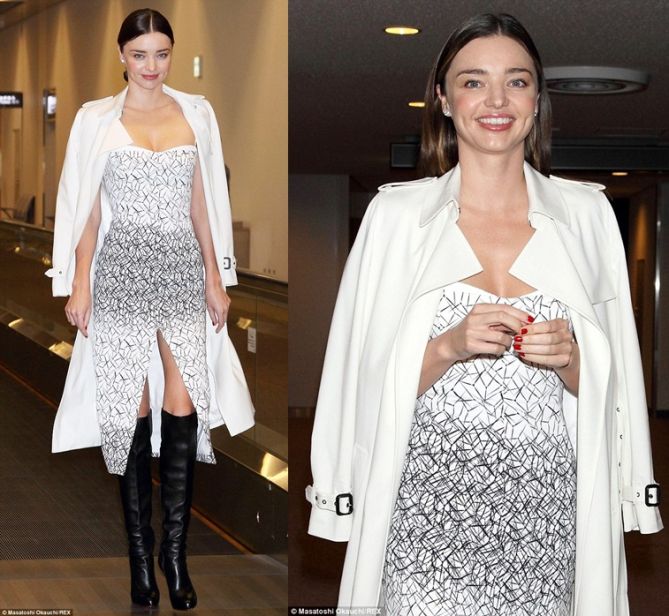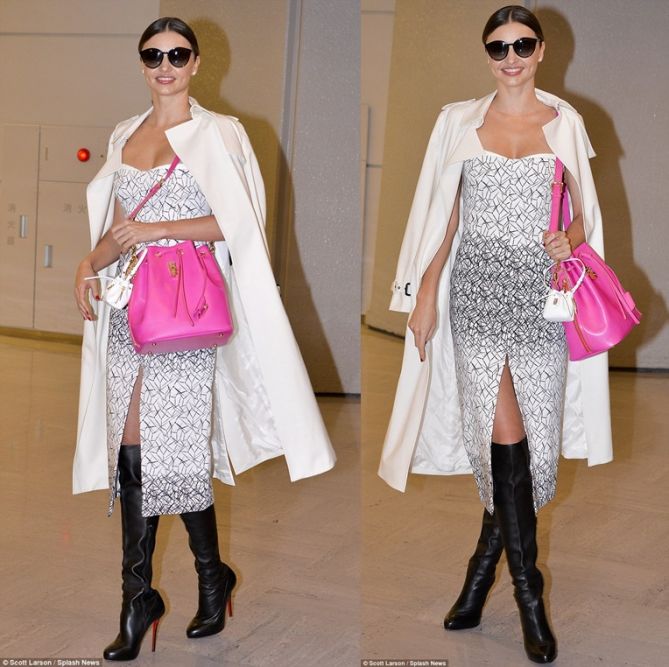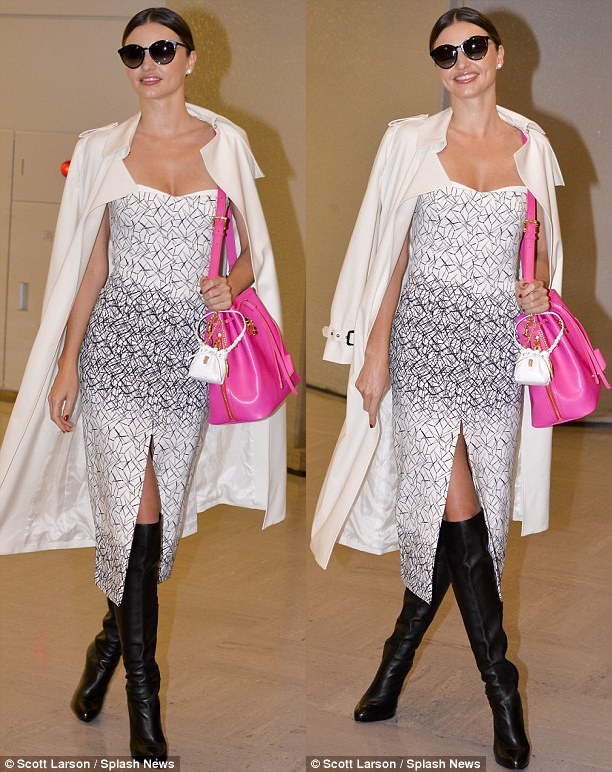 Miranda Kerr arrives in Tokyo after a flight from Miami on December 9, 2014
Seriously, how can she look that amazing after a plane ride? I'm completely green with envy. I'm guessing she travels first class, that's why she's able to dress that way. Yes?
Take note, after her stint in Japan, she went straight to Hong Kong and rocked another pair of tall boots for her flight. This time, her choice was a pair of black suede thigh-high boots, and she wore it with a black sweater dress. The look wasn't as posh as the first outfit, but it was just as sexy.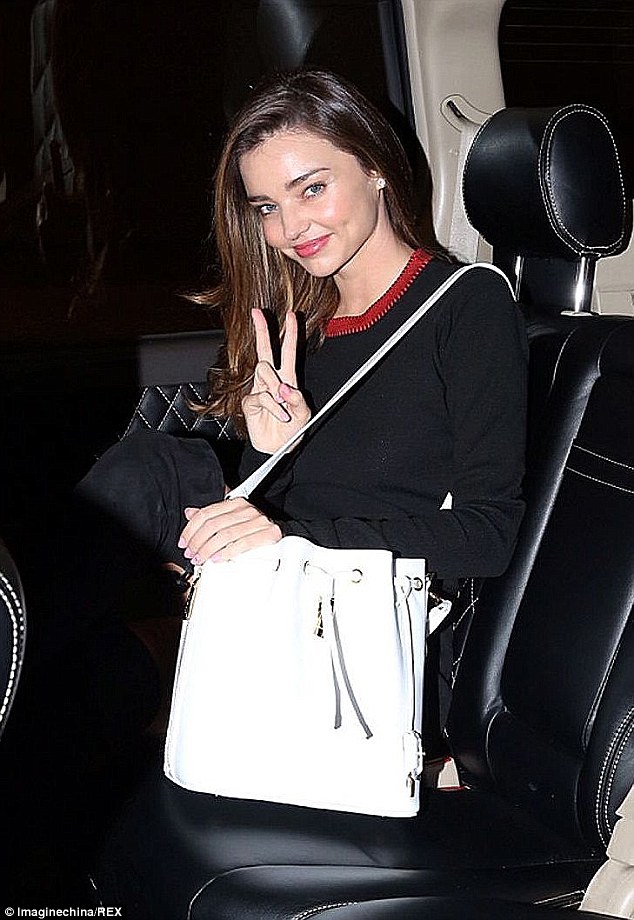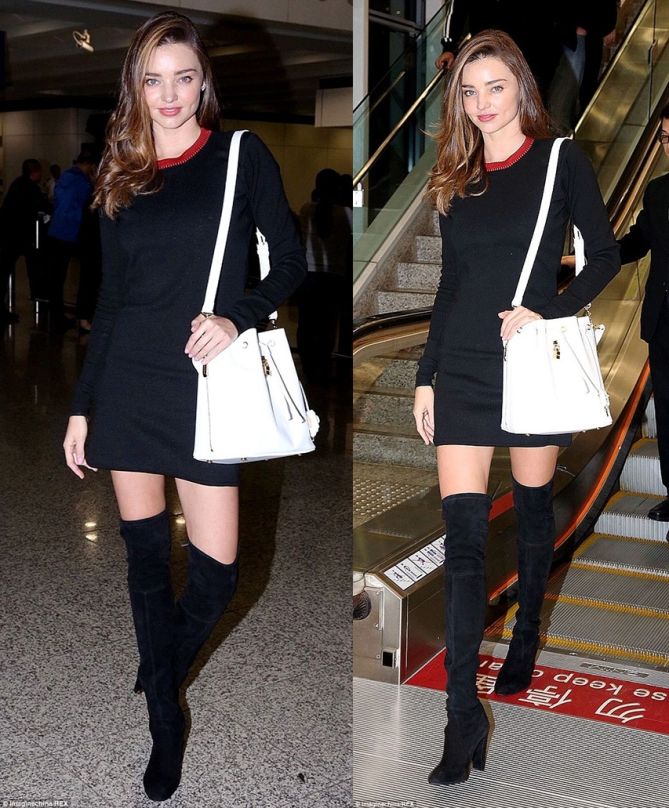 Miranda Kerr arrives in Tokyo while decked in thigh-high boots and a matching sweater dress, December 11, 2014
So do you think you can travel in tall high-heeled boots and sexy dresses like Miranda here?
I don't think I can. What about you?
Miranda's  over-the-knee leather boots in the first outfit are by Christian Louboutin. They're the "Sempre Monica", a style  that features 18-inch-tall shafts and 5-inch-tall heels. If you want a pair, they're available online for a hefty $1845.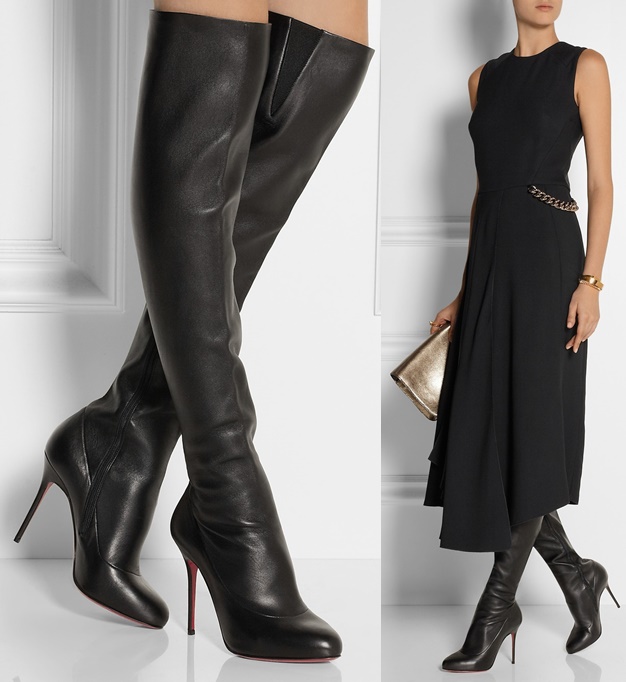 Christian Louboutin Sempre Monica Leather Boots, $1845
And as for Miranda's second pair of tall boots, they're the Stuart Weitzman Highland, a celebrity favorite that features 22-inch-tall shafts and 4-inch tall heels. They retail at $785 if you're interested to grab a pair.
Stuart Weitzman Highland Over the Knee Boots, $785