Easy and breezy white dresses are the staples to have this summer. It appears Miranda Kerr knows this all too well. In fact, the leggy model was spotted sporting a shapeless white shift when she attended the Stella McCartney Spring 2016 Resort presentation held in New York on Monday.
Miranda wore a simple streamlined piece detailed with a low-scoop necklace and a side slit. The dress didn't hug her figure and it also fell just below the knees — you could say it was un-sexy. She then teamed the number with white slip-on sneakers and a peach-pink bag. Despite the getup being loose-fitting and overly casual, however, the Aussie beauty still managed to exude sex appeal. In fact, she looked like an angel, and much younger than 32 years.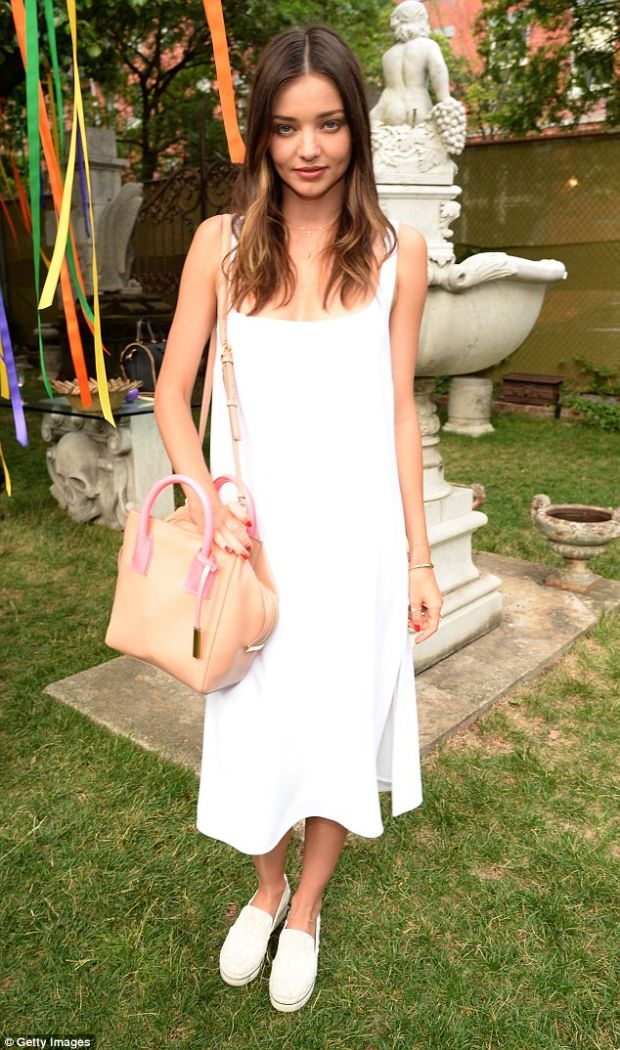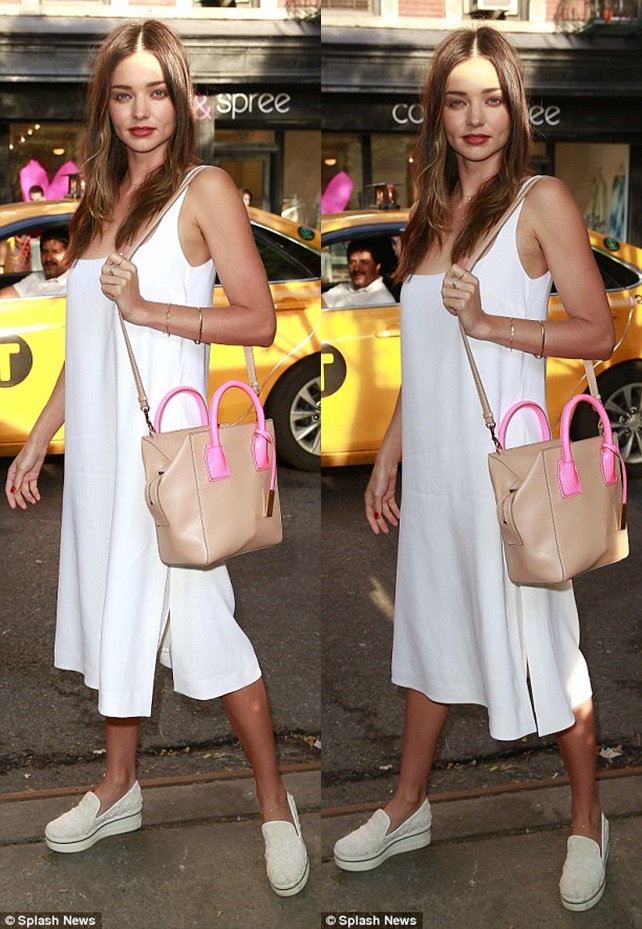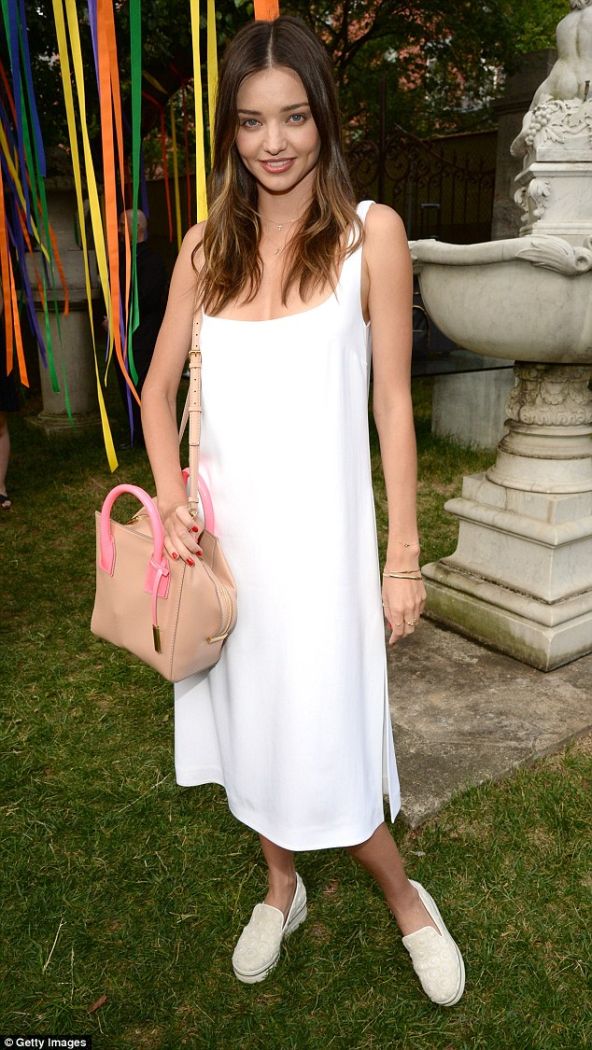 Miranda Kerr attends the Stella McCartney Spring 2016 Resort presentation in New York on June 8, 2015
I love how cool and laid-back she looks. Don't you? Yes, perhaps she's a tad underdressed for the occasion, but she still looks elegant and classy.
Considering it was a Stella McCartney show, it was no surprise to find out that Miranda's whole outfit was from the designer's line-up.
Her bag is the "Cavendish", and it is available for purchase over here. I couldn't find the dress online, but the sneakers are available for the taking if you're interested.
Dubbed as the "Binx", they feature uppers crafted from canvas and crocheted floral lace, as well as rubber bottoms that are half-an-inch-thick on the front, and then gradually increase to 2 inches thick to form rubber wedge heels on the back.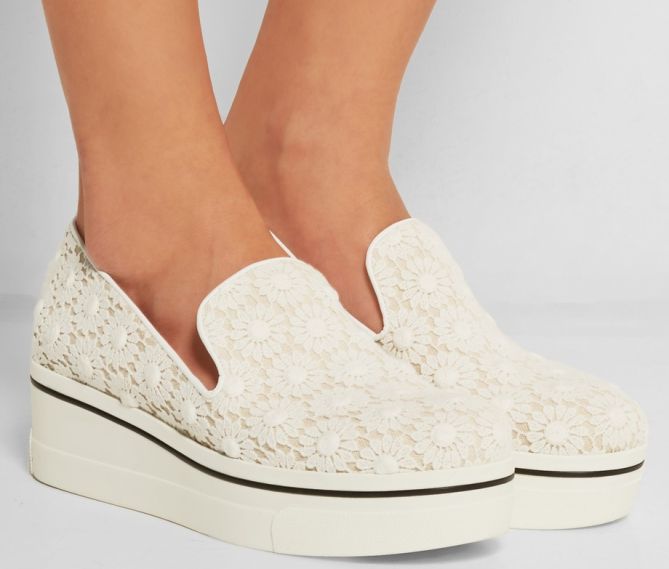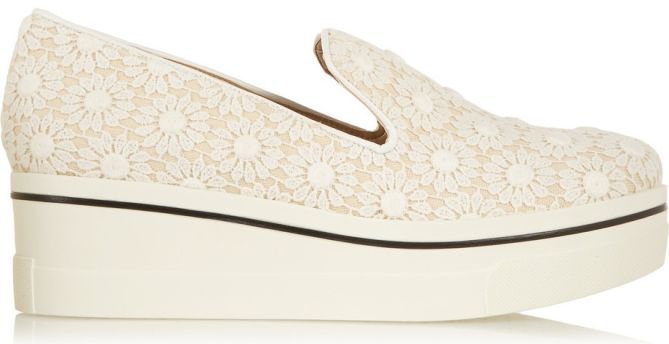 Stella McCartney Binx Crocheted Floral Lace and Canvas Sneakers, $282.50 (was $565)
If you wish to copy Miranda's easy and breezy white-washed summer look, feel free to grab the sneakers online. They're currently on sale at $282.
For the gals who want to steal Miranda's style for less, simply purchase a loose tea-length white tank dress, then cap off with white slip-on sneakers. Here's a textured pair from Superga that will only cost you $99: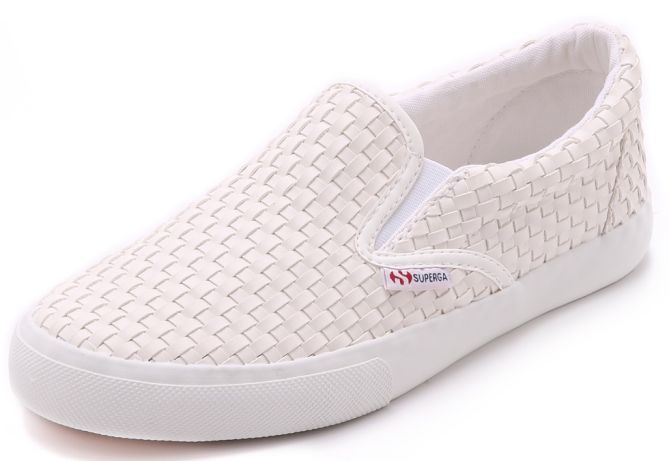 Superga Basketweave Slip-on Sneakers, $99