I associate leather pants with fall and winter, simply because I live in a hot place where wearing such can be extremely uncomfortable. That said, I associate wearing espadrilles with summer, or hot weather. For sure, you cannot use them in the cold months or your feet will get really frosty.
With that said, I never thought you can marry those two (leather pants and espadrilles) and make 'em look good. It's an unexpected combination — one that Miranda Kerr just put together for a plane ride out of JFK.
The leggy brunette rocked her tight leather skinny pants and sky high ankle-tie espadrilles with a white shirt and a gray leather jacket. The combination was simple, unexpected, yet 100% sexy, especially since this is Miranda we're talking about. Obviously, I'm a fan. Whether or not you think so too, you be the judge: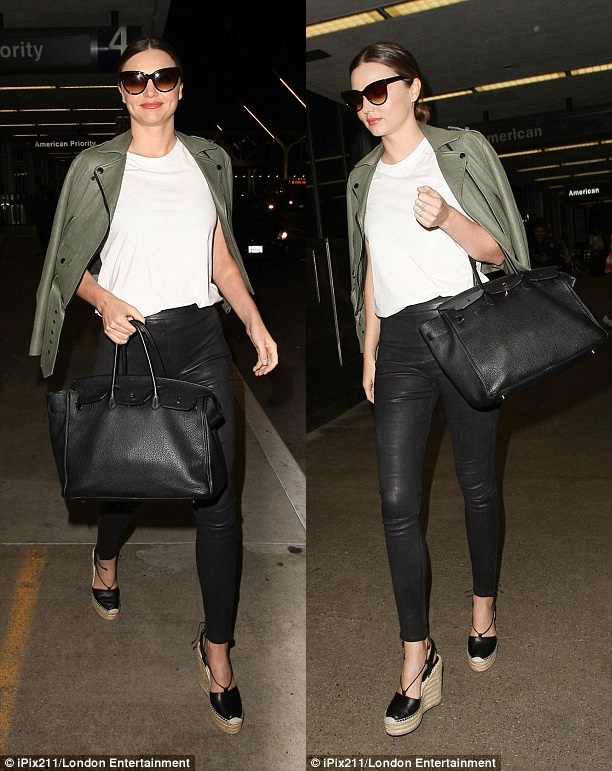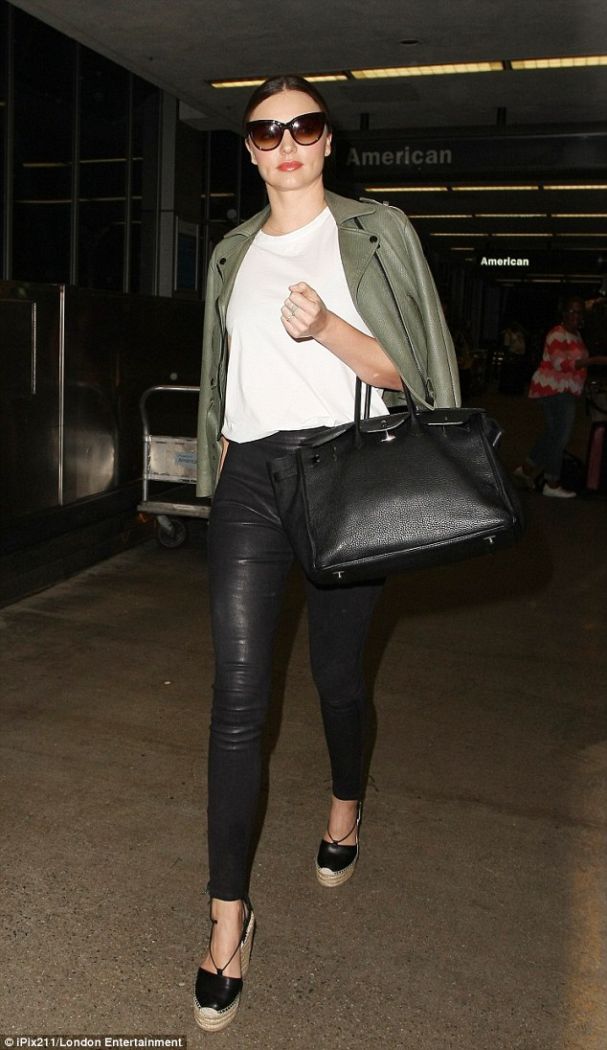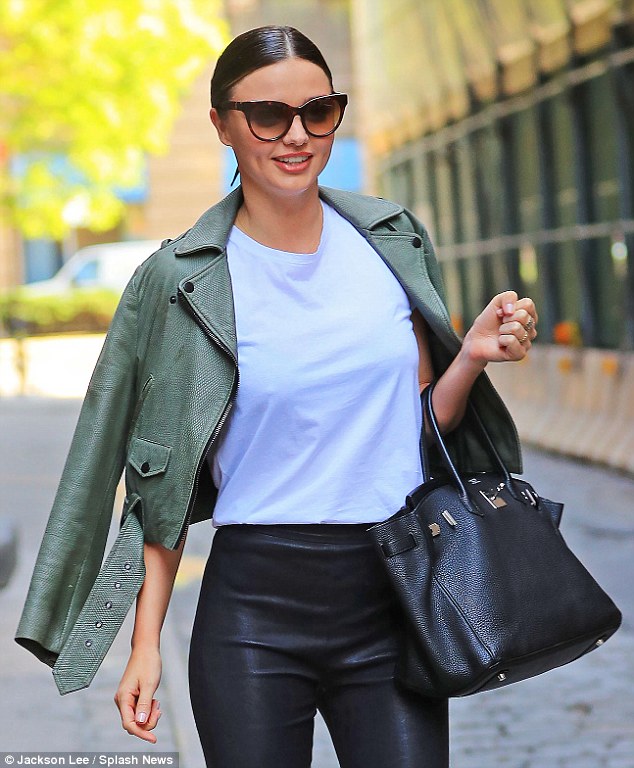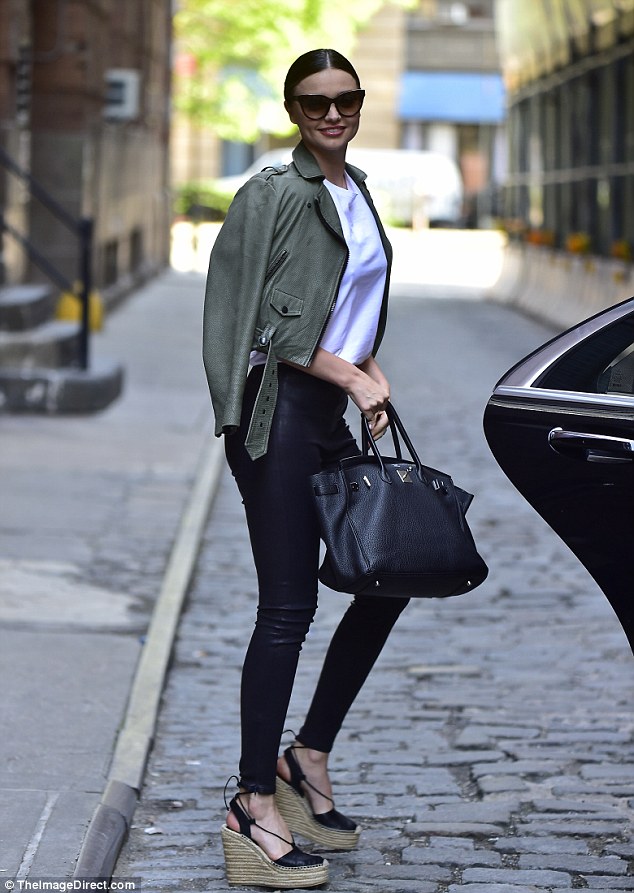 Miranda Kerr catches a flight out of JFK on May 25, 2016
Well, what do you think? Do you dig the leather pants and espadrilles mix or no?
I think this combo works because the espadrille uppers are crafted from leather, not canvas. Otherwise, it wouldn't. Do you agree? So would you wear Miranda's outfit?
Her pants are from J Brand while the espadrilles are from Saint Laurent. You can grab both online if interested. They're not cheap, of course.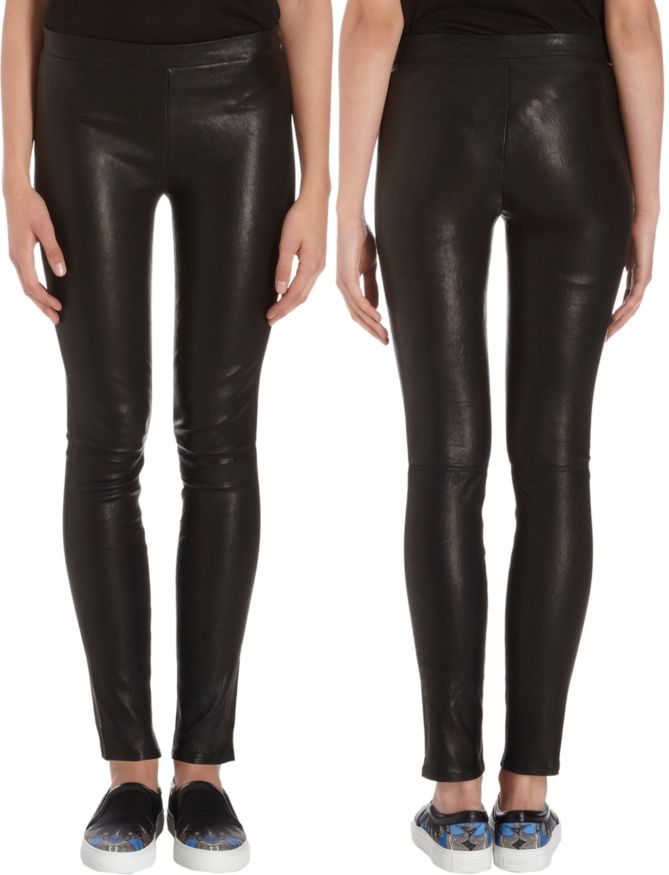 J Brand Leather Pull-On Leggings, $948
The espadrilles are quite fancy up close. They feature 5-inch-tall wedges ad 1.5-inch-thick platforms. The ankle ties are made of leather instead of the usual grosgrain material, while the vamps narrow down at the toes. If you like the silhouette, you can grab them over at SAKS for $595. Team with leather skinnies and a gray leather jacket to steal Miranda's style.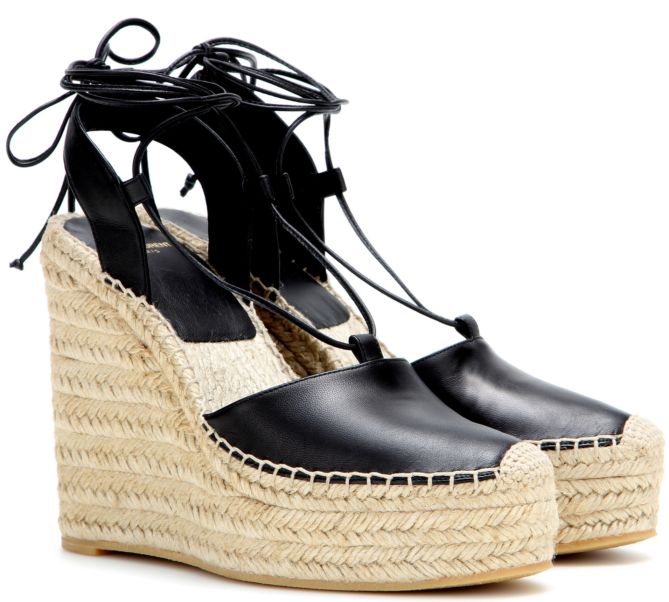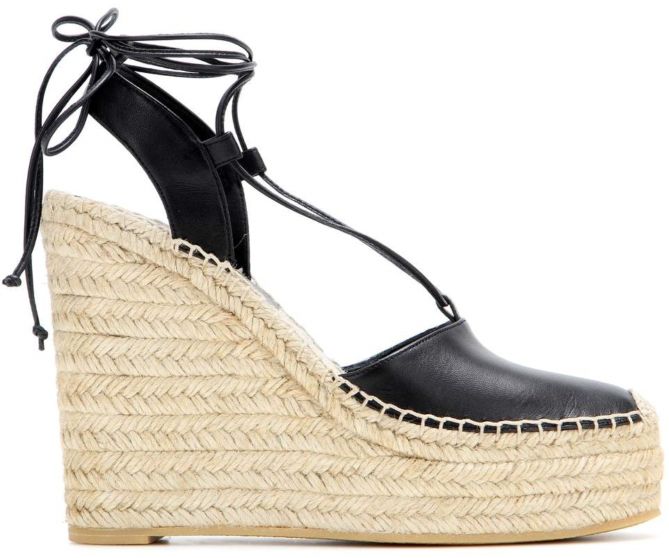 Saint Laurent Leather Espadrille Wedge Sandals, $595