It's officially fall season, but not for Miranda Kerr. The leggy model was spotted arriving at LAX in a spring-themed attire that was completely fresh and chic. Her airport style consisted of a brightly-printed mini frock teamed with a beige coat and a pair of nude strappy heels. She then completed the mix with a black tote and black cat-eye sunnies. Suffice to say the Aussie model looked perfectly on-point. She covered all the details (outfit, hair, nails, accessories, and makeup) and pulled out all the stops necessary to achieve that impeccable fail-proof plane-ride getup.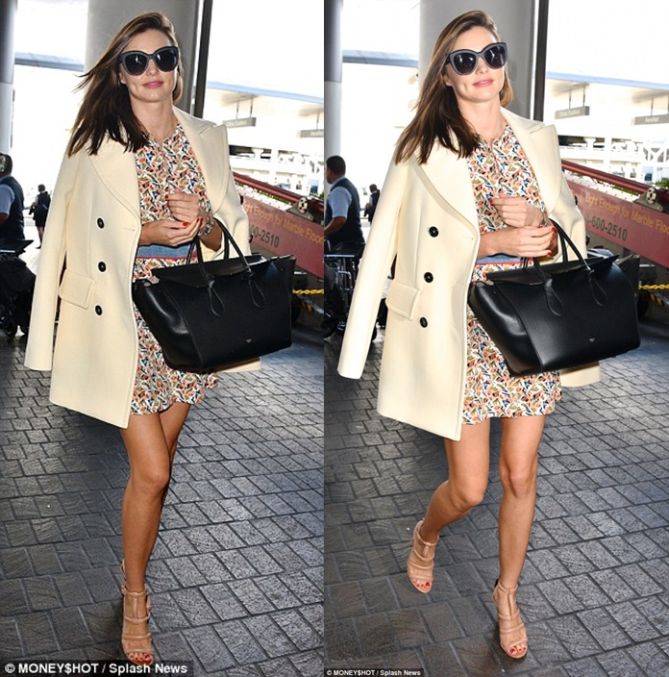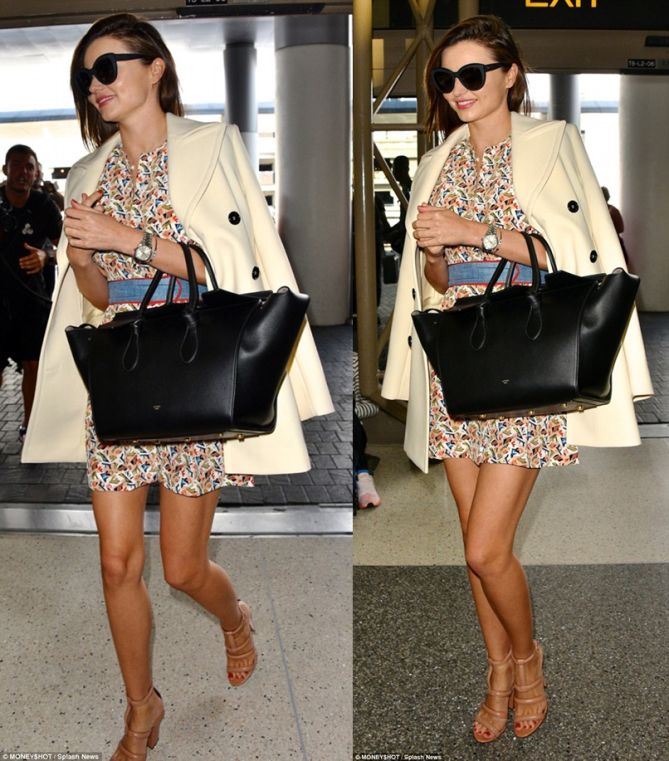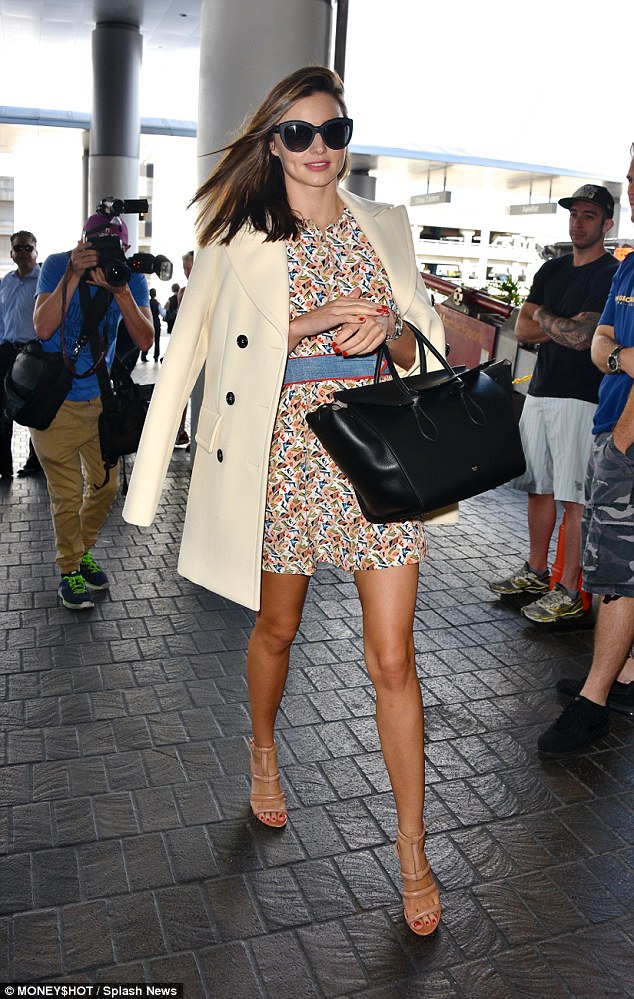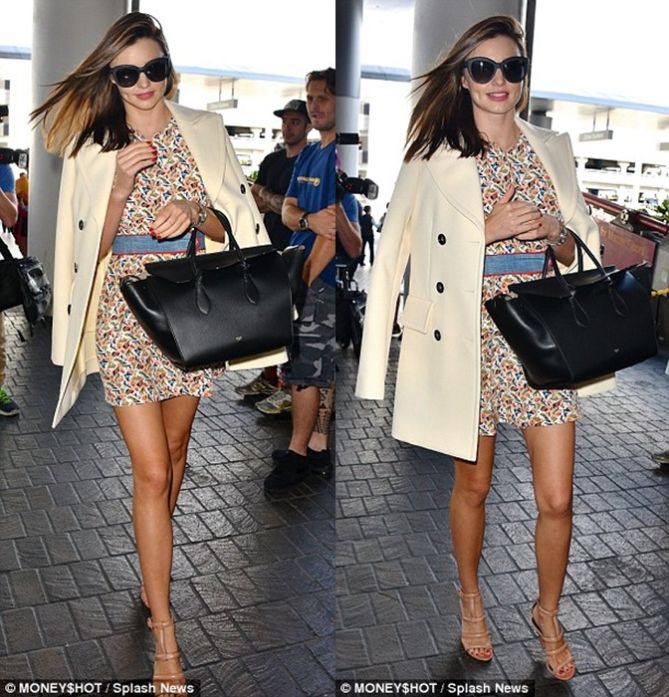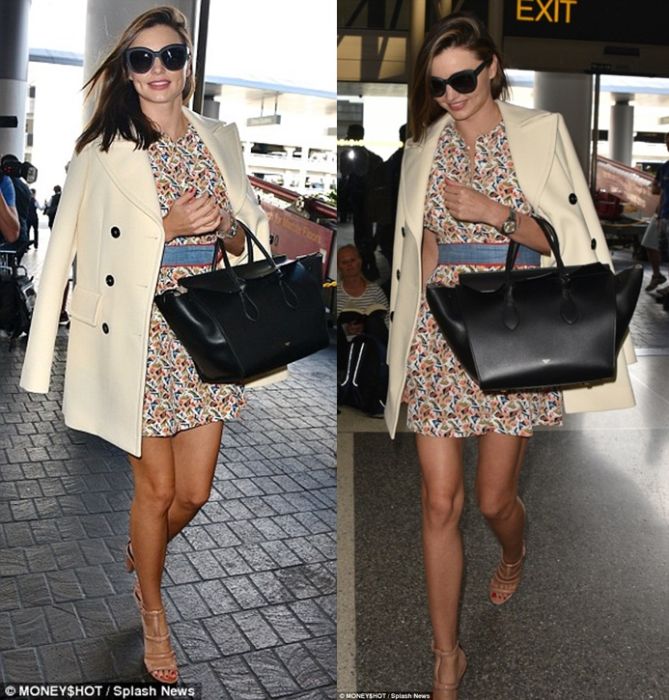 Miranda Kerr arrives at LAX on October 5, 2015
You have to admit, she looks really good here. Yes?
I'm not sure what the temp was in Los Angeles yesterday, but judging from the outfit, I'm guessing it was very favorable.
If it's still a little warm in your corner of the world, why not channel your inner Miranda and work up this attire? It's elegant, feminine, and sexy.
I couldn't find any information on Miranda's pretty dress, but what I can tell you is that her purse is from Celine and her shoes are from Alexander Wang. They're the "Anjelika" sandals, a style crafted from rich leather and detailed with chunky 3.5-inch-tall heels. Below is a closer look at the pair in snake print: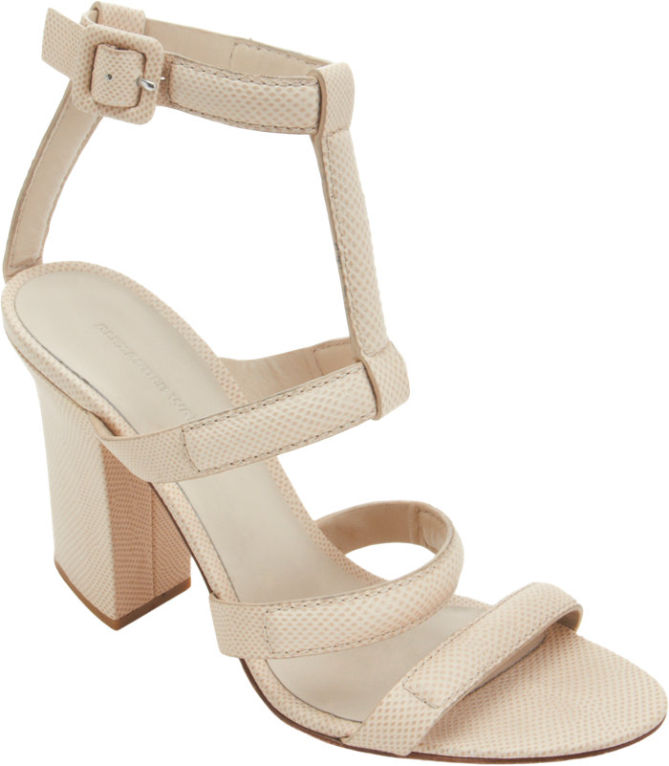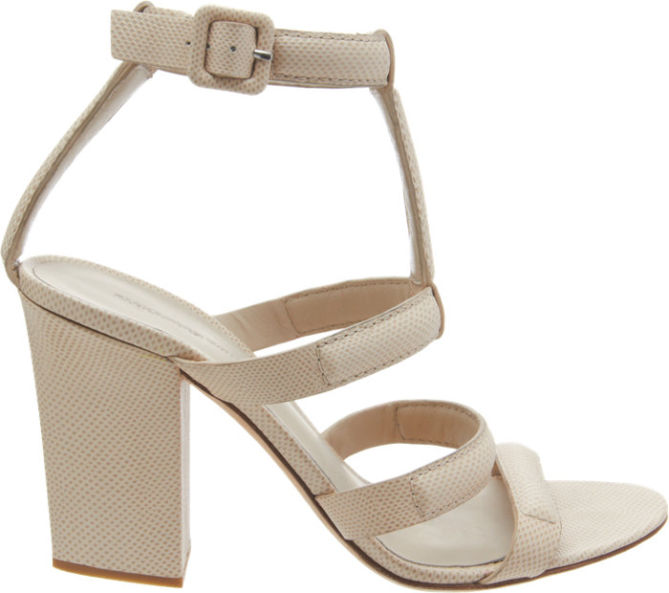 Alexander Wang Anjelika Sandals, $595
They seem really comfortable to wear. Unfortunately, the Anjelika are already sold out, so in order for you to steal the look, you'll need to find a pair of substitutes. Here are a couple of options you can start with. These are in tan instead of nude, but they will look just as gorgeous with a printed dress. Plus, they're very affordable.
LAUREN Ralph Lauren Tahira Sandals, $109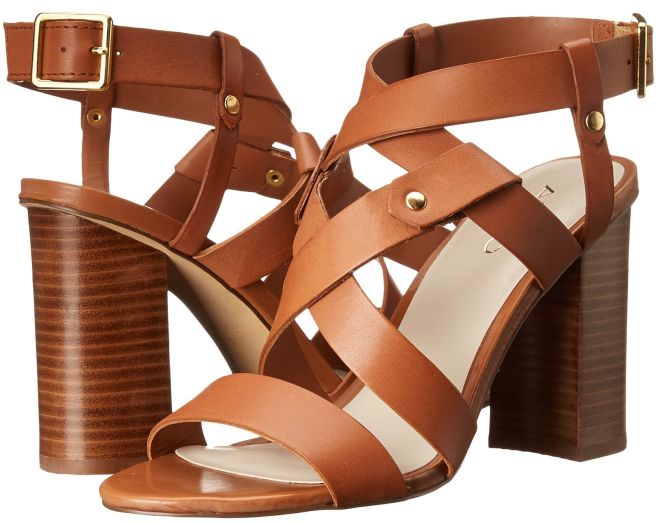 ALDO Okelani Sandals, $90