Miranda Kerr may be in her 30s, but the leggy model looks so young she could pass off as a 24-year-old woman. I can totally understand why Snapchat CEO, Evan Spiegel, is smitten with her. In case you haven't heard, the two are rumored to be dating.
Speaking of Miranda's young-looking face, she made herself look even more youthful on Tuesday by wearing a printed blue mini dress teamed with a pair of white sneakers. She wore the outfit while on her way to LAX to catch a flight to Austria. Miranda also topped off the combo with a black light jacket, some oversized eyewear, and a huge black tote. Truth be told, she looked 18 in the whole getup because it was the kind of outfit you would see on high school girls.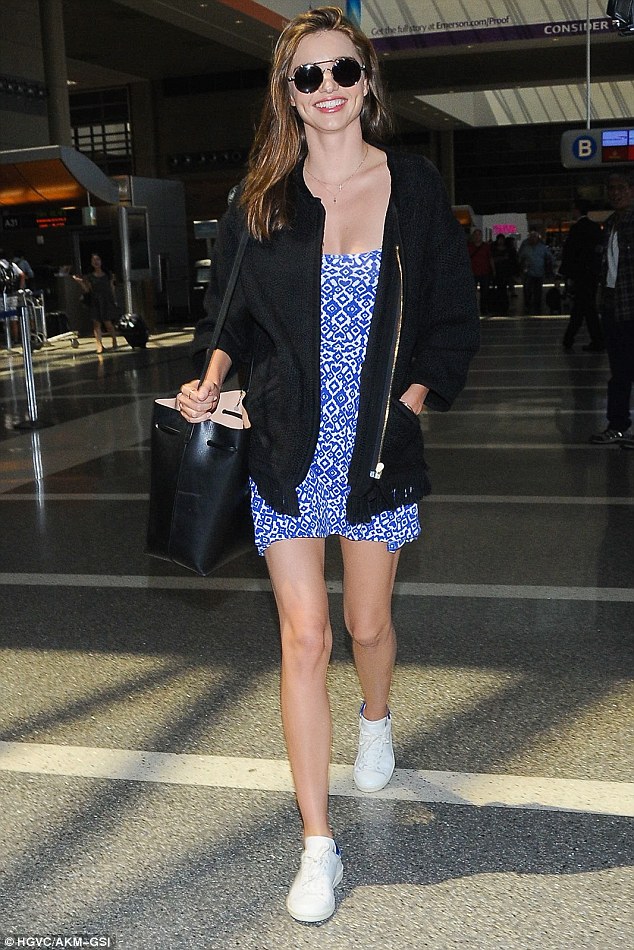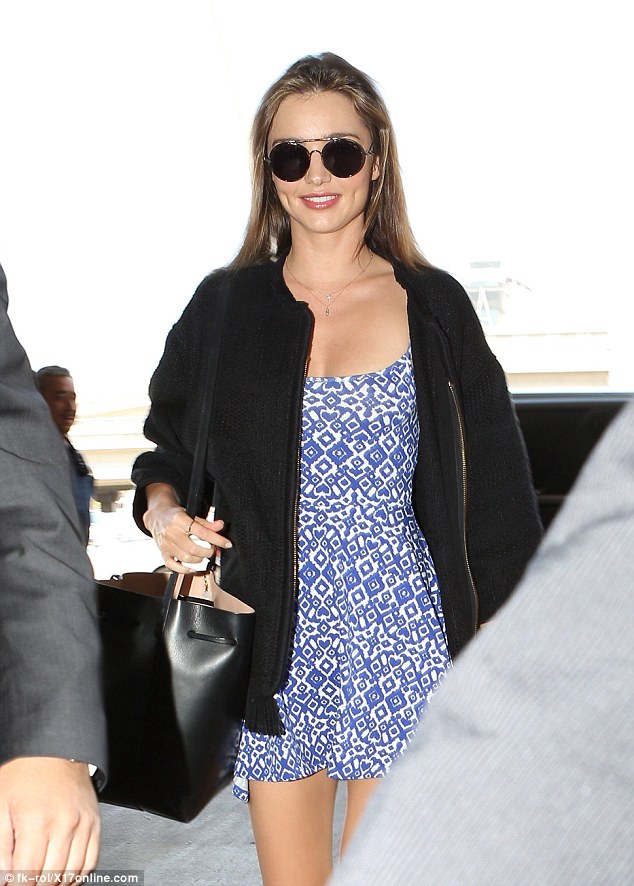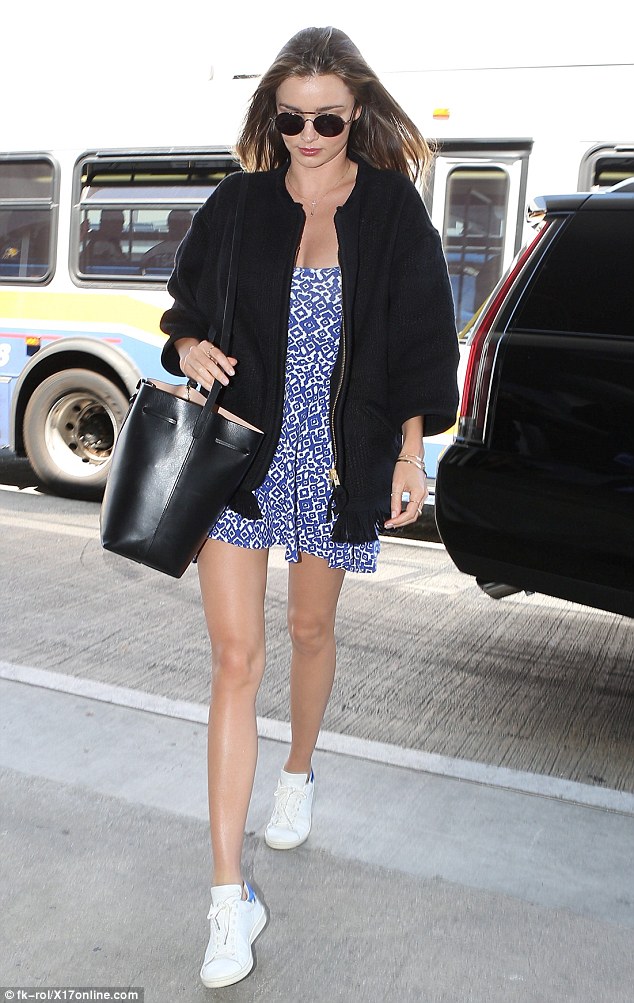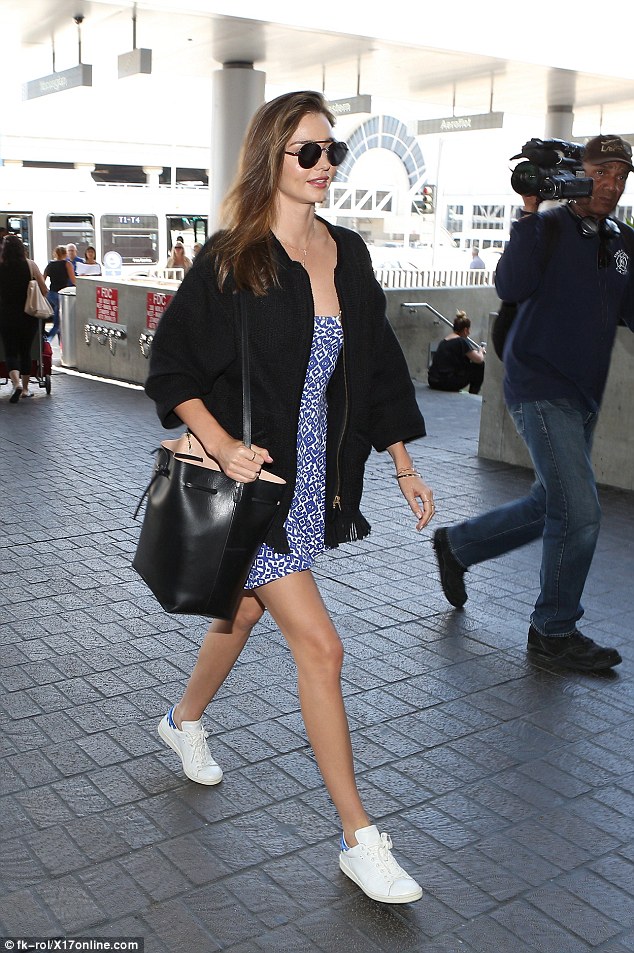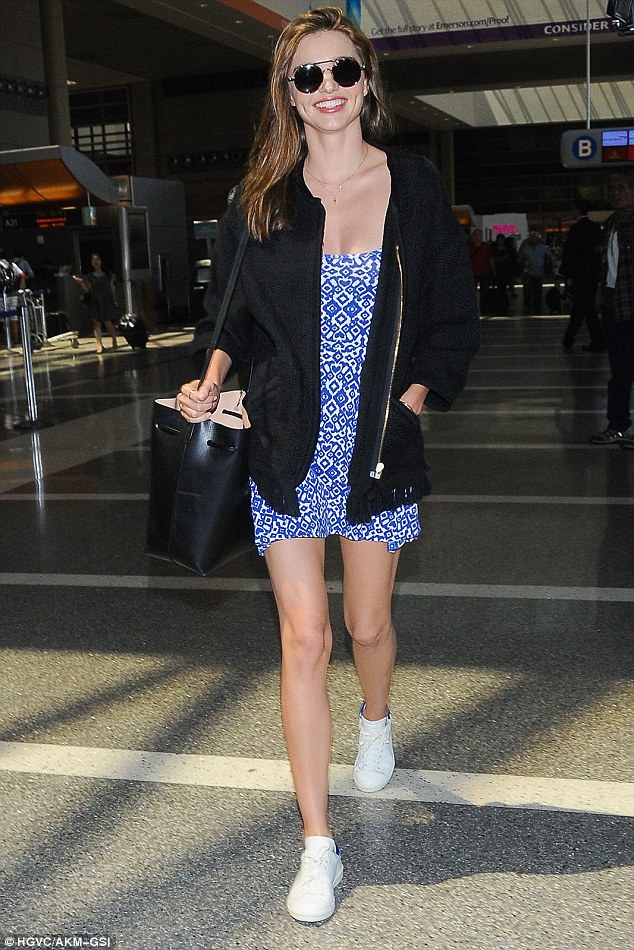 Miranda Kerr looks youthful in a printed mini dress as she arrives at LAX to catch a flight to Austria, June 30, 2015
Oh to be rich, beautiful, and leggy. I would love to try out her life even for just a day. I wonder what her secret is. She looks really young for her age. I know good genes play a huge role, but that can only go so far.
Now back to Miranda's outfit. If you're diggin' the cute dress, it's by H&M, and it reportedly retailed for about $10 when it came out. I couldn't find it on the brand's website, so I'm guessing it's from another season.
Miranda's blue-trimmed white sneakers are by Etoile Isabel Marant. Dubbed as the "Bart", the kicks are crafted from leather material and feature metallic blue trim on the back emblazoned with the designer's name. They also come with inch-thick rubber soles, rounded toes, as well as a classic lace-up silhouette: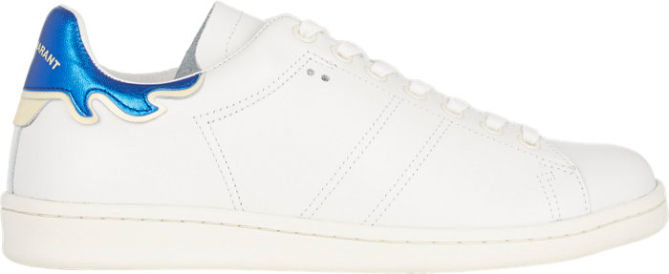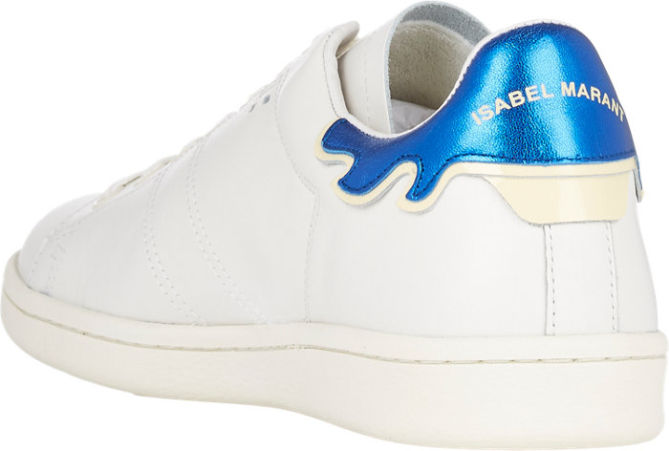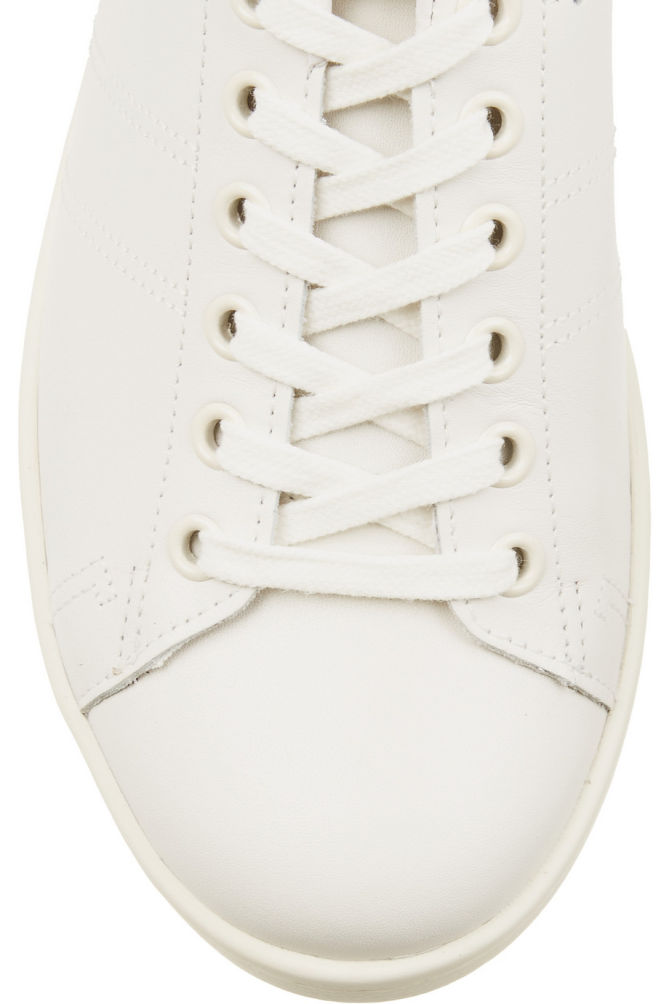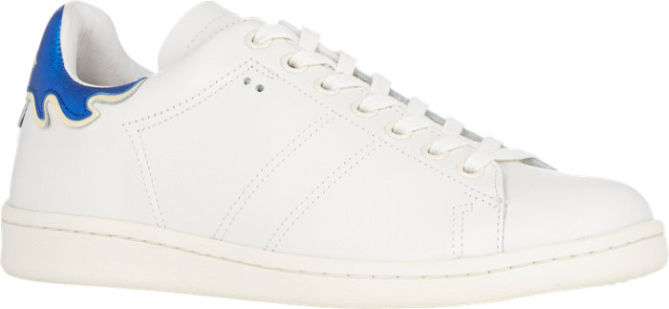 Etoile Isabel Marant Bart Leather Sneakers, $480
Do you think Miranda's sneakers look like they're worth $480?
I guess it will depend on how much money you have in your wallet. Personally, they remind me of these Adidas Originals Superstar sneakers, which retail at an affordable $80, so why waste your moolah? Just grab the H&M dress, or one that looks similar, then team with these Adidas sneakers to steal Miranda's style for a whole LOT less.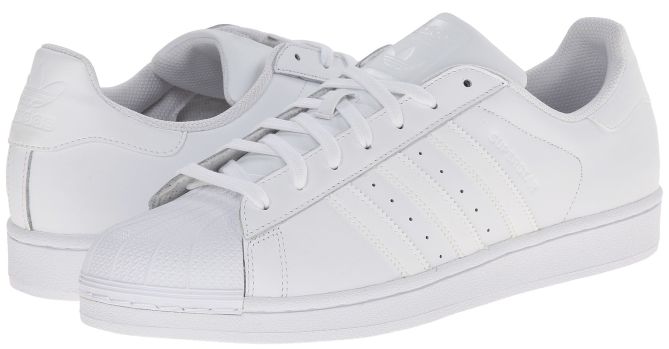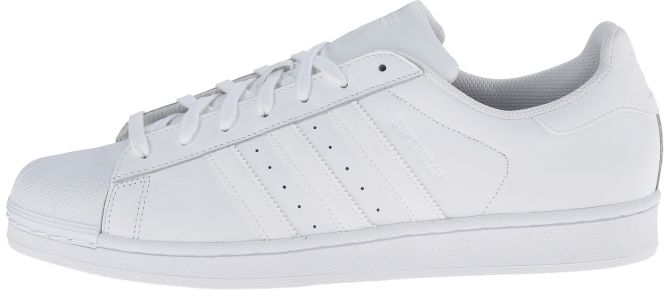 Adidas Originals Superstar 2 Sneakers, $80