The weather is getting warmer and warmer, but that doesn't mean you can't wear black. In fact, you just might want to take your all-black attire for a spin once you see these photos of Miranda Kerr looking super cool in black while arriving at LAX to catch a flight on Friday.
For the plane ride, the leggy model channeled Trinity of The Matrix by sporting black leather skinny pants and a black leather top. But instead of going with a long black coat, Miranda opted to wear navy, thereby giving the attire a refreshing twist. She also complemented the mix with the baddest shoes I've seen this week, a pair of pointed loafer-type pumps reminiscent of the Victorian era.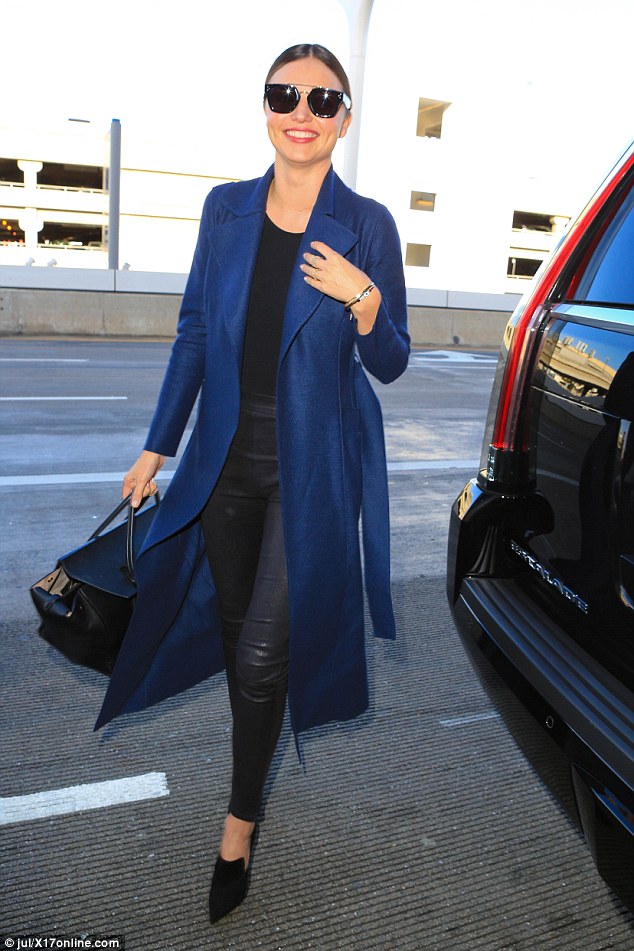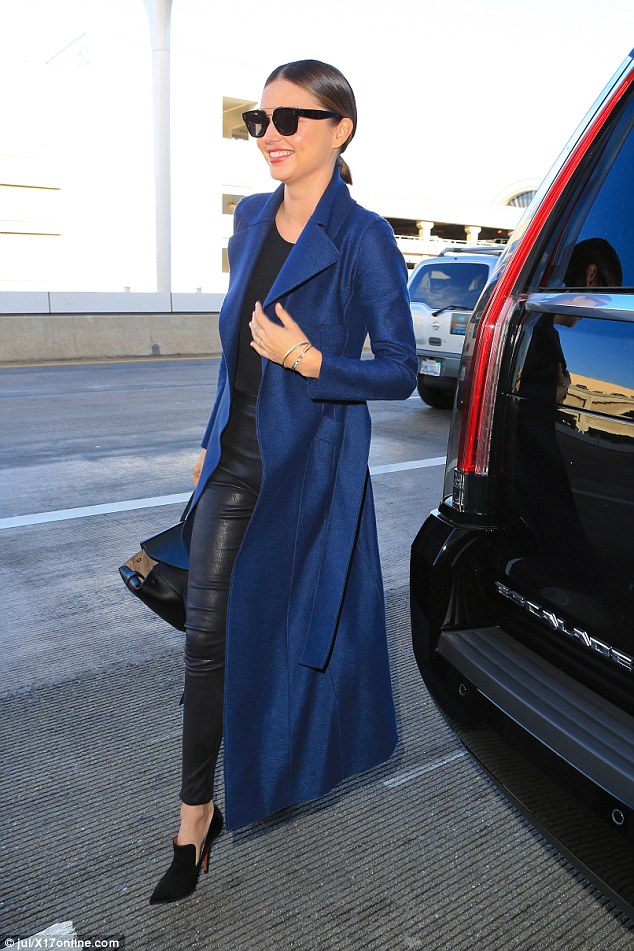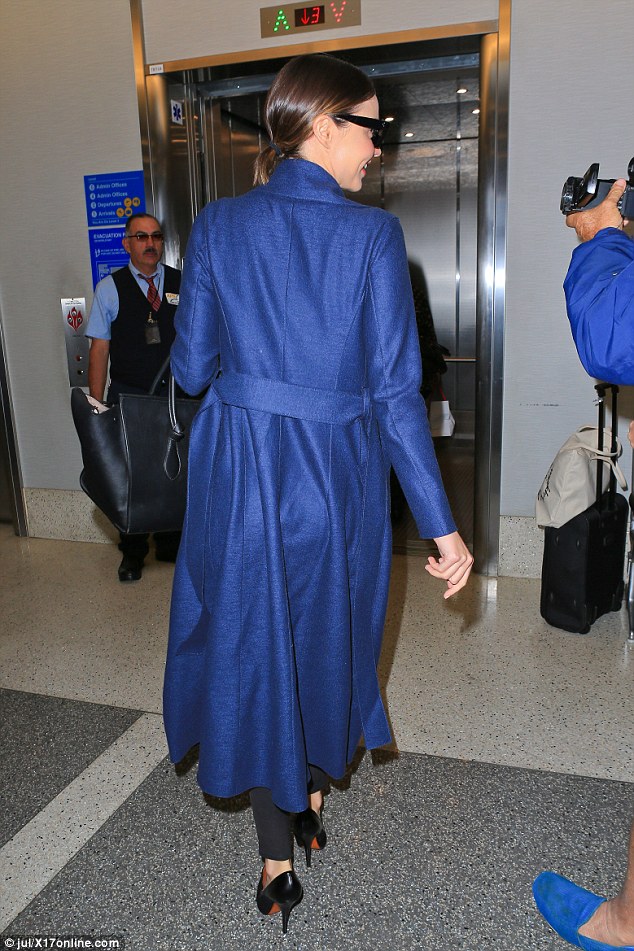 Miranda Kerr spotted arriving at LAX to catch a flight while decked in black and blue pieces, May 20, 2016
She's lookin' good. And you CAN too in the same outfit. In fact, the ensemble is flattering to almost any shape and size. Simply grab your best-fitting black jeans and top, and then cap off the combo with a long blue coat. Finally, make sure your footwear choice is on-point. Try pointed heeled loafers just like Miranda's.
Speaking of the loafers, Miranda's pair is from Alaia. Sadly, they are not available online, so I cannot exactly give you a closer view.
In any case, if you're looking to steal Miranda's style for less, a good alternative would be to wear low-shaft booties, like these shoes from Derek Lam and Mark Fisher: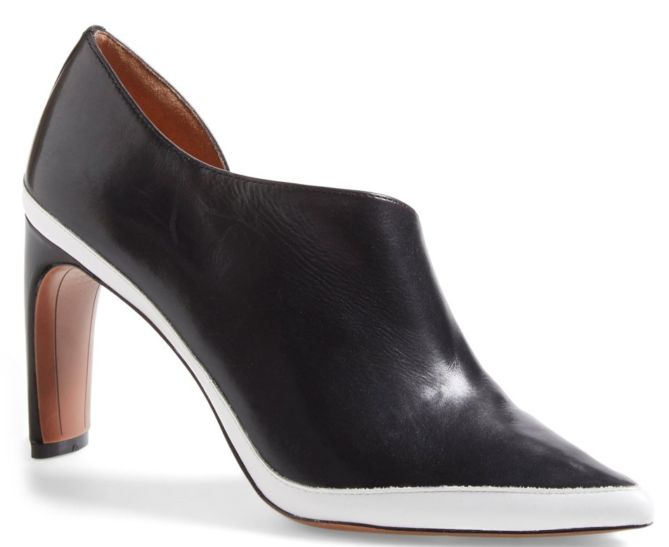 Derek Lam Rayen Pointy Toe Pumps, $295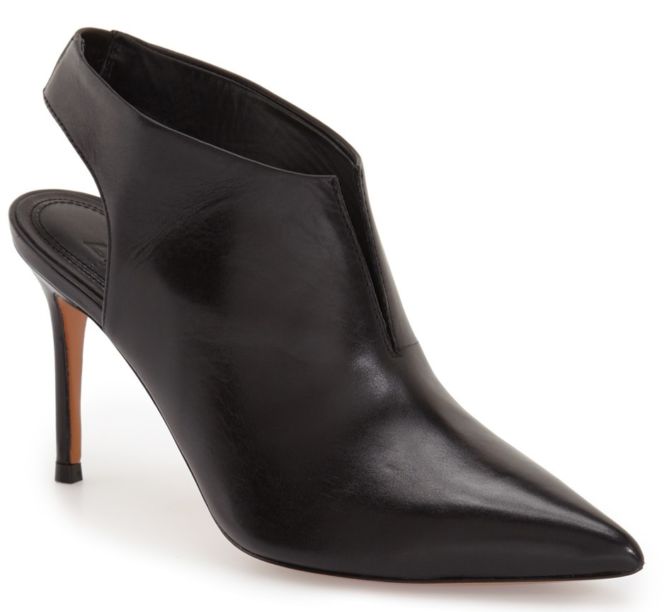 Marc Fisher Talia Booties, $195
For those who can afford, feel free to check with the nearest Alaia stockists in your city if you want her shoes. You may also grab Miranda's leather pants online if you want them. They're from Helmut Lang: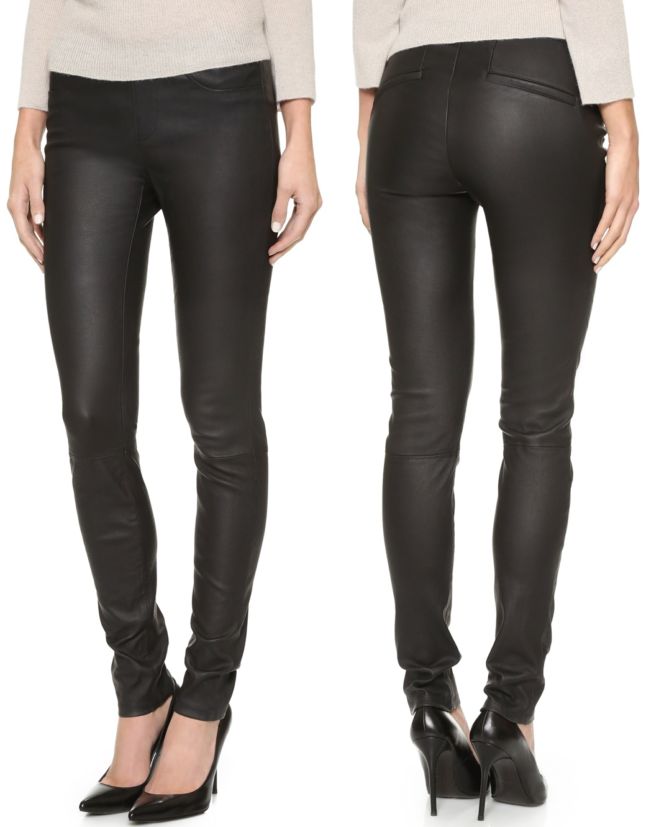 Helmut Lang Stretch Leather Pants, $920