Even glam stars need to take a break from their high heels, too. Thus, former Victoria Secret  model Miranda Kerr donned on a striking pink Reebok Skyscape sneakers to finish off her very sporty look in the Autograph Session for the said brand held in Lotte Department Store in Seoul, South Korea last April 1.
The 30-year-old model looked effortlessly gorgeous as always, pairing the leggings with an off-shoulder grey tracksuit top.  She wore her glossy highlighted hair in loose waves and added a touch of glamour with red lipstick which added glam to her very comfy look.
If before, Miranda used to flash her slender body wearing Victoria Secret under garments, now she is playing the wholesome brand spokesperson to promote her new Reebok Skyscape  trainers.
Miranda may look very wholesome and sporty in the Autograph Session but in Reebok's Skyscape TV commercial, Miranda actually showed off her sexy, flirty side as she stripped down to black underwear before taking a shower in the said commercial.
Hmmmm….looks like Orlando Bloom's in for some regrets for letting this sexy treasure go. Oh well, let's just hope both of them are happy with their decision to call it quits after 3 years of marriage.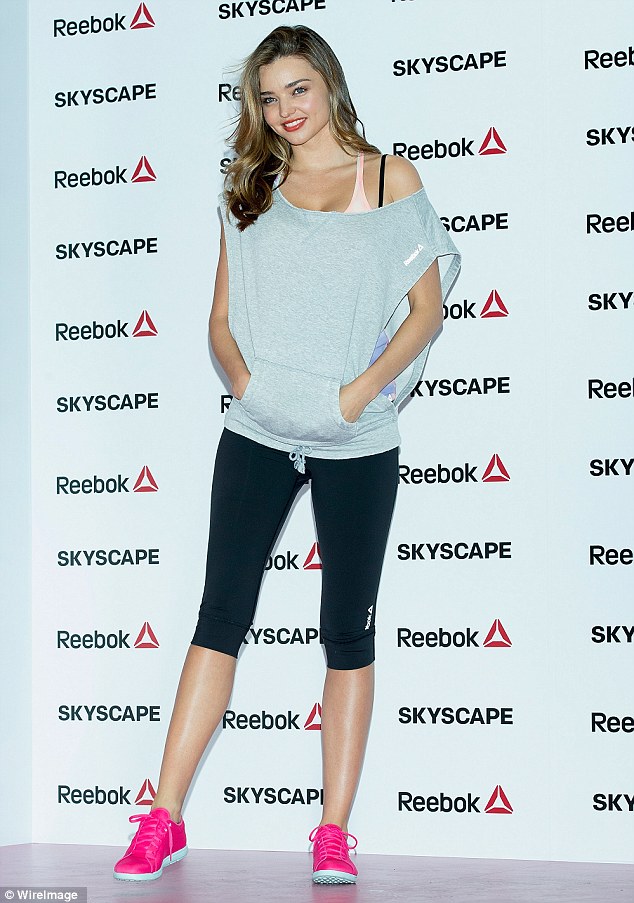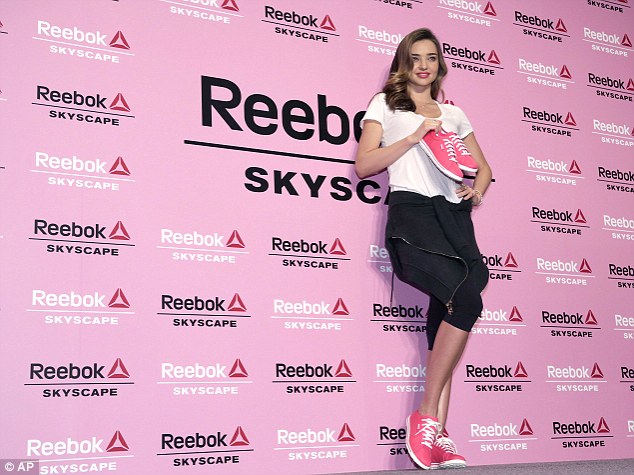 Want to feel as comfy as Miranda does while wearing the Reebok Skyscape sneakers? You better! According to Miranda, the trainers' so comfy you can even forget you're wearing one!