I love Fashion Week season because you get to see so many celebrities dressed to the nines. It's literally a feast for the fashion-hungry like me.
On Tuesday, Miranda Kerr was spotted looking oh-so gorgeous while arriving at Hotel Bristol in Paris. The dress she wore for the day was a floral number detailed with a slit on the side. As the model walked to the building, the piece showcased her side bum. The frock also came with a keyhole neckline so Miranda's cleavage was exposed. It was a relatively conservative attire, but the bits of skin on display made the whole getup look extremely sexy.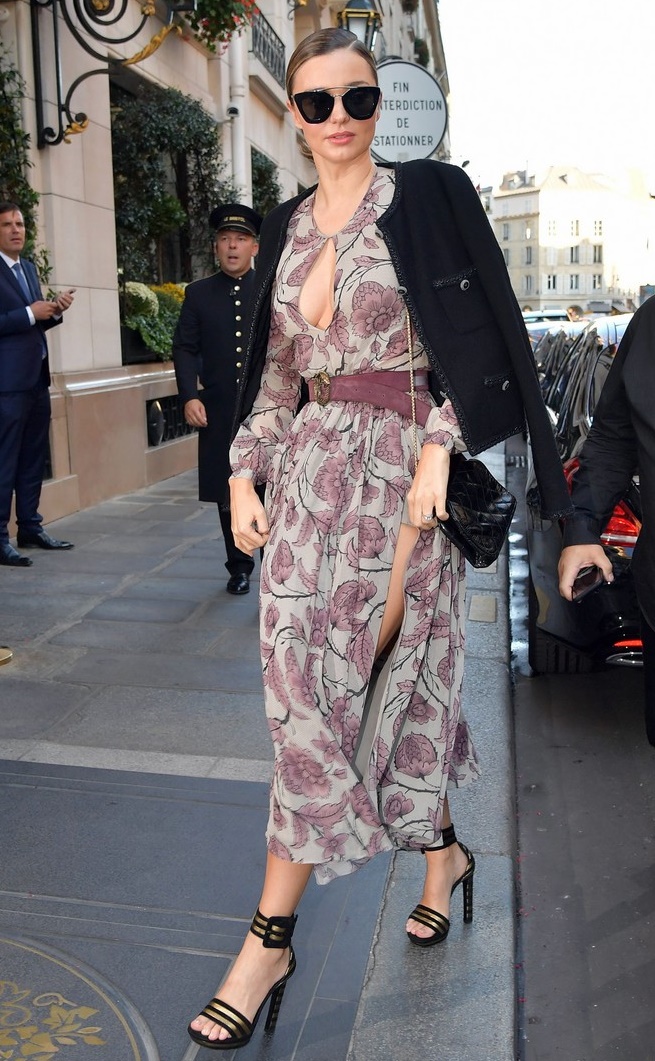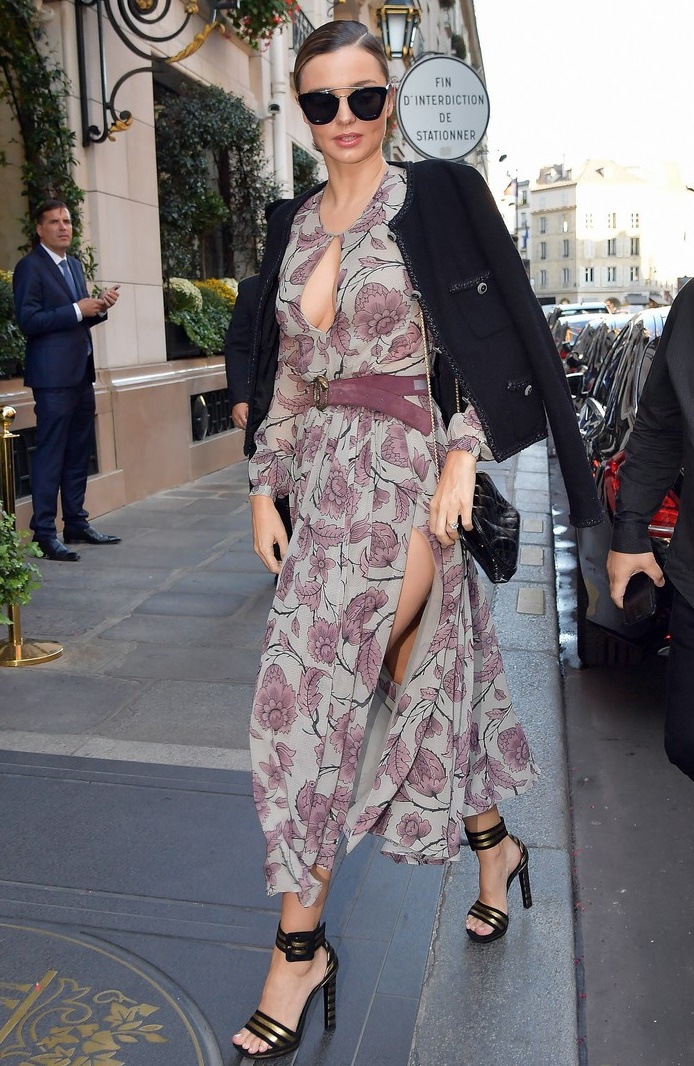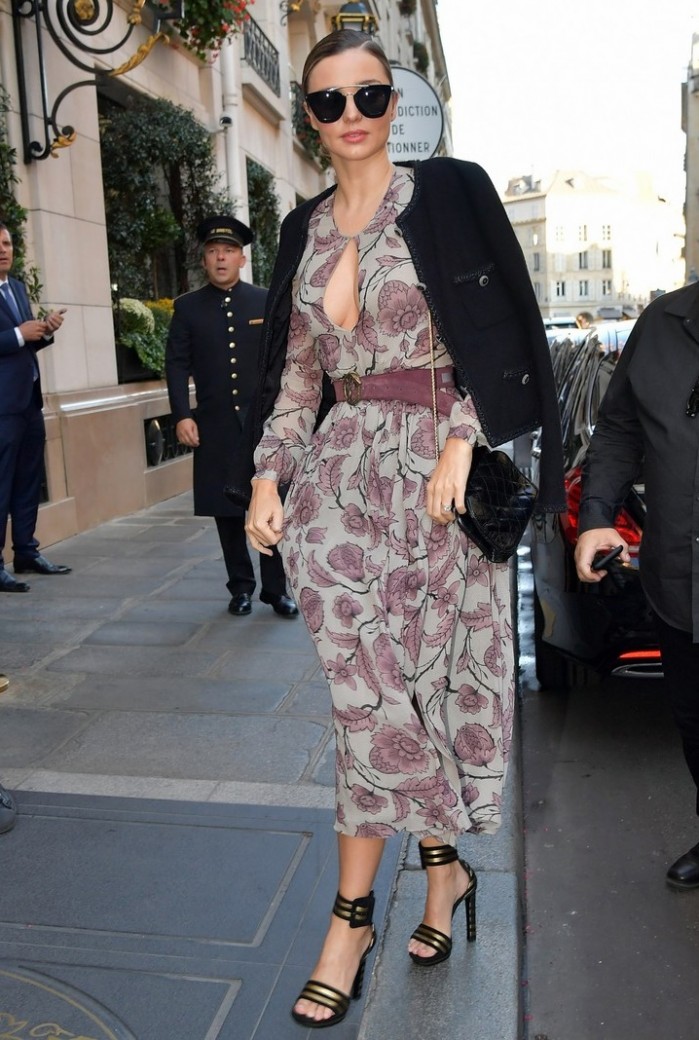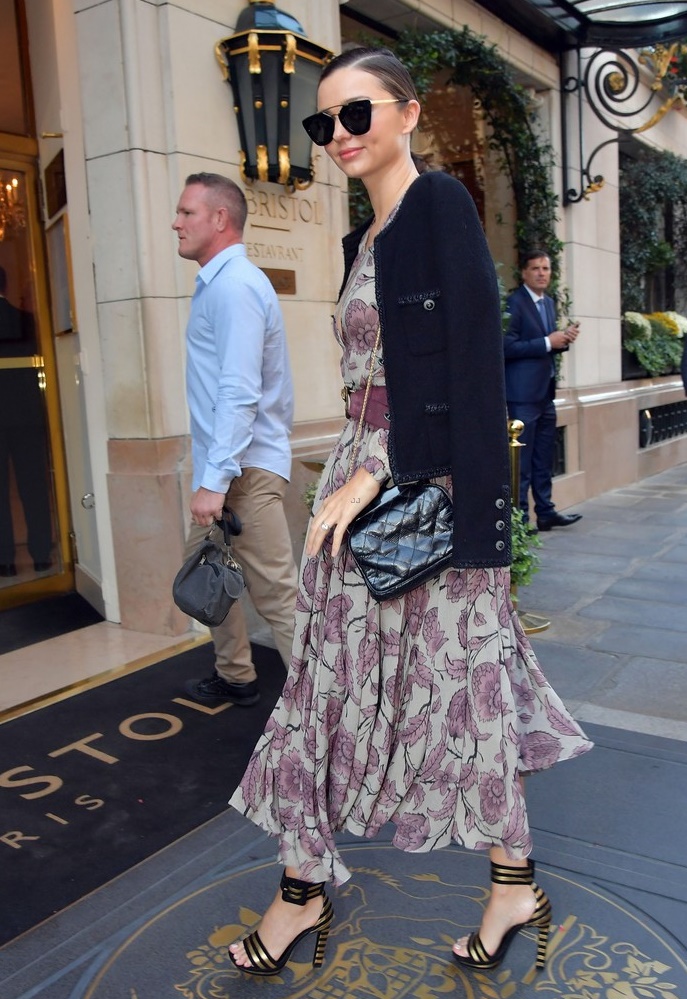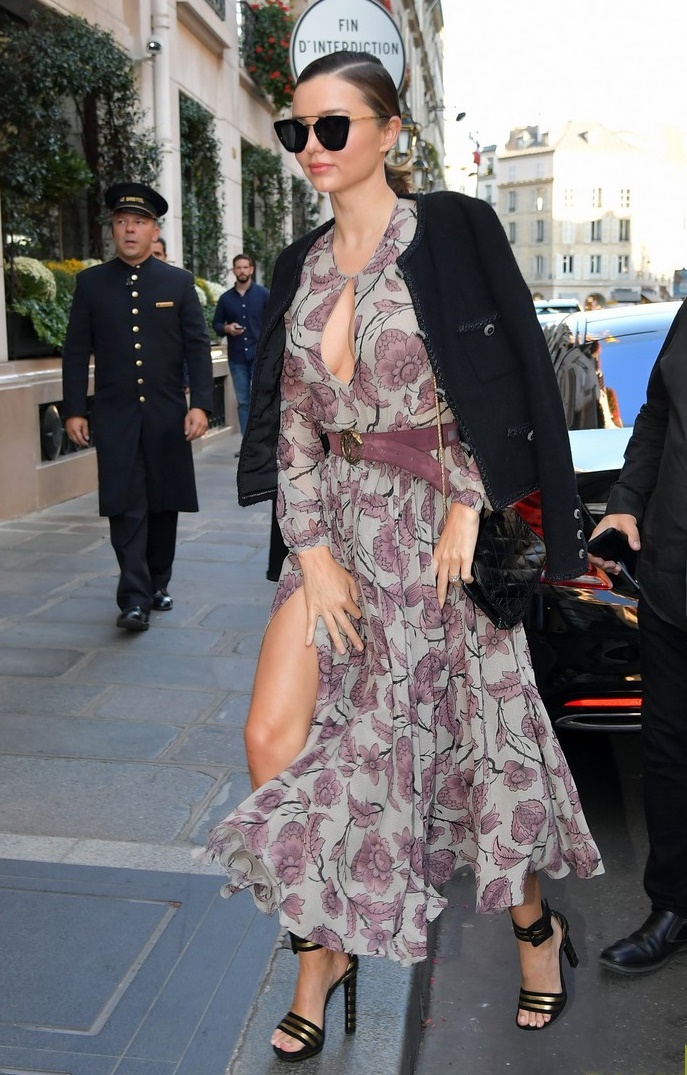 Miranda Kerr arrives at Hotel Bristol in Paris on October 4, 2016
Wow. She looks breathtaking in that dress. Would you agree?
The piece looks prim, and yet, not so proper. It is literally naughty and nice all at once. Of course, Miranda's perfect figure and long legs make all the difference.
According to sources, Miranda's dress is by Burberry (from the fall 2014 collection), while her jacket and purse are by Chanel. The cat-eye sunnies are by Celine, while the sandals and the belt are by Saint Laurent. Below is a closer look at the shoes. Like most of the items (save for the belt), they're sold out: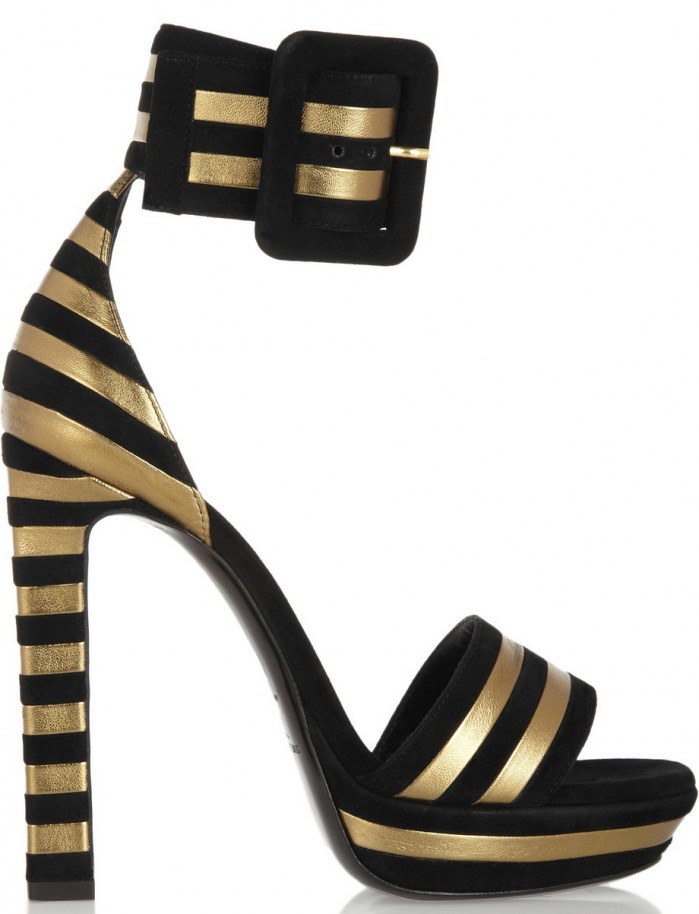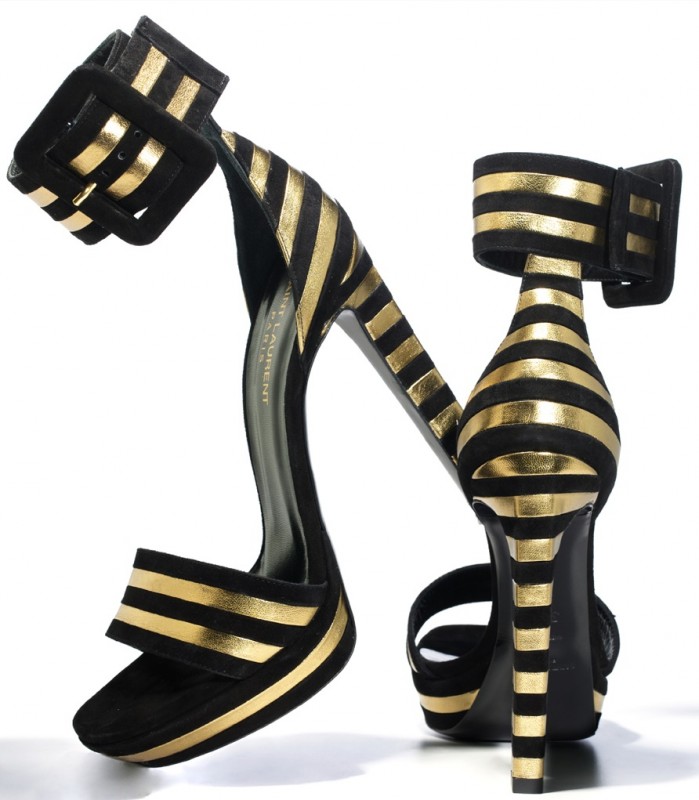 Saint Laurent Paloma Sandals in Gold, sold out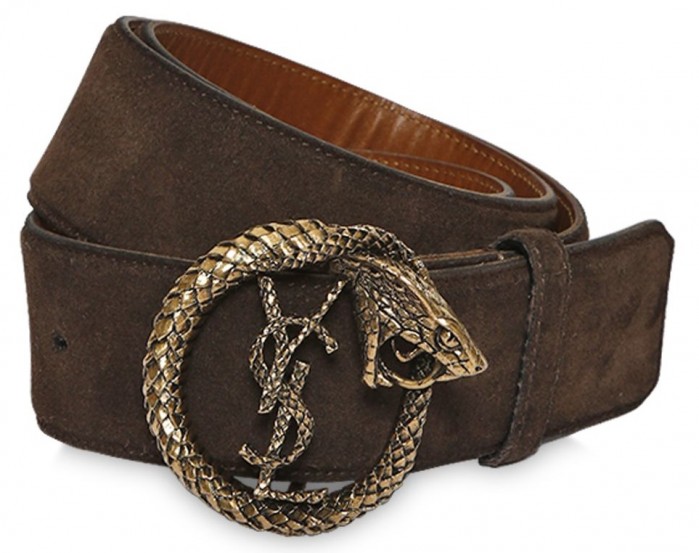 Saint Laurent Serpent Belt, $395
If you fancy Miranda's sandals, I'm sorry but you'll need to be very resourceful to be able to grab a pair. Try visiting consignment sites and designer discount stores. Who knows, you might get lucky. It's either you do that, or you get something that's just as glamorous, like these ankle-cuff sandals from Christian Louboutin: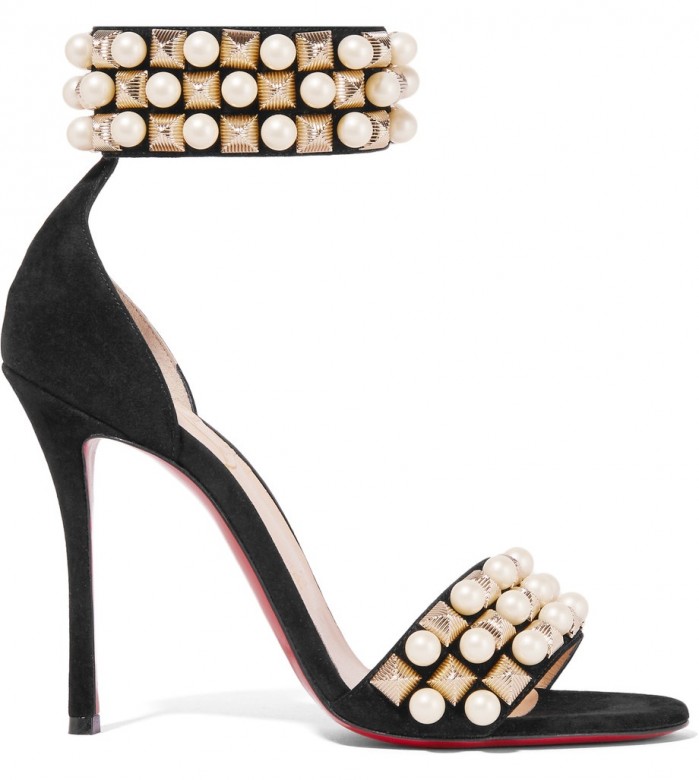 Christian Louboutin Tudor Bal Embellished Sandals, $1195
Not in the mood to spend?
I suggest you order these sandals from Vince and then do a bit of DIY using gold studs. You can find the studs on Amazon. Get the ones that come with hot-fix bottom so attaching the studs will be easy. The best part about this option is the savings. The Vince sandals are on sale at only $158: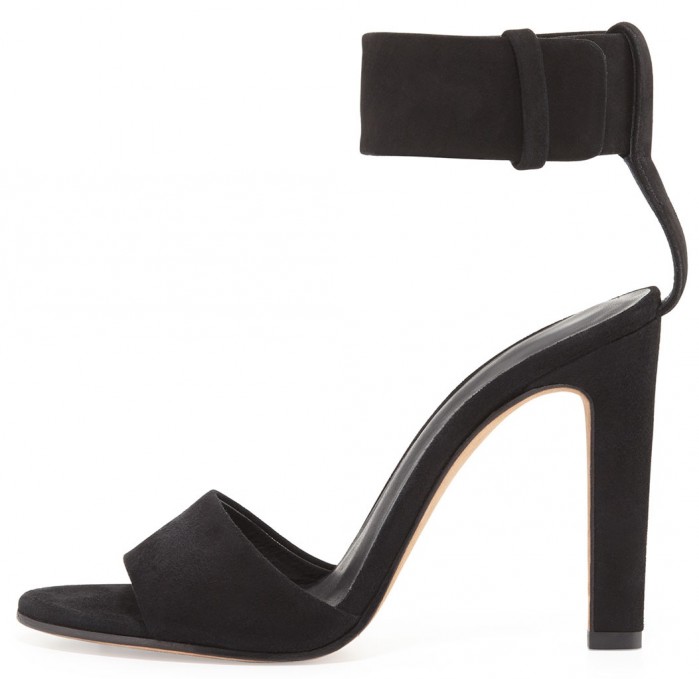 Vince Gita Sandals, $158 (was $395)