Having Patrick Schwarzenegger for a boyfriend is doing some good to Miley Cyrus. I don't know if the two will last, but the singer has actually started dressing more appropriately. It's a sign that a serious relationship is brewing.
On Tuesday, the two were spotted exiting a MAC Cosmetics event held in Los Angeles. They tried to leave separately but it was obvious that they were together. Miley's outfit for the night was nothing fancy. She wore ripped boyfriend jeans and a black t-shirt, which she dressed up with an oversized black leather jacket, a gold choker necklace, and an odd-looking pair of pink pointy heels. The shoes made me do a double take because the silhouette looked rather peculiar.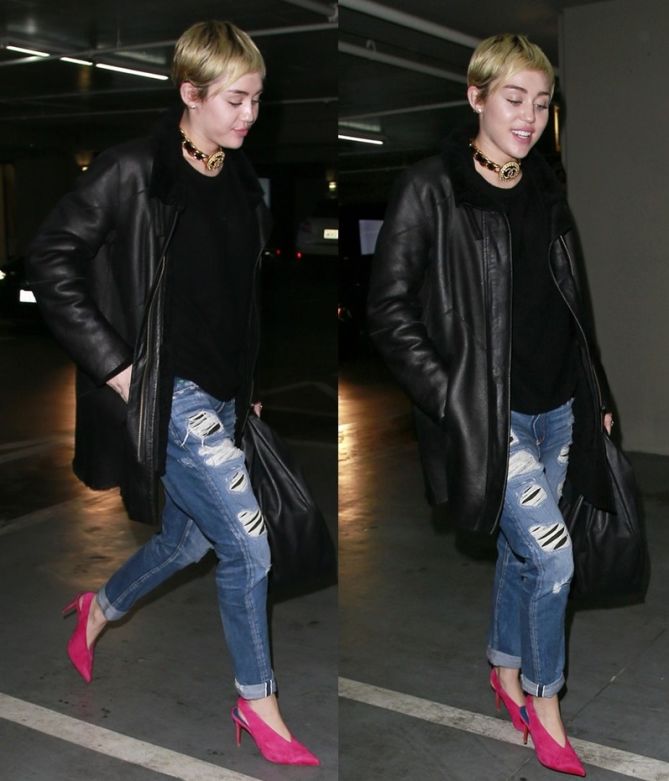 Miley Cyrus steps out in Los Angeles in pink pointy heels with her new boyfriend, Patrick Schwarzenegger on November 18, 2014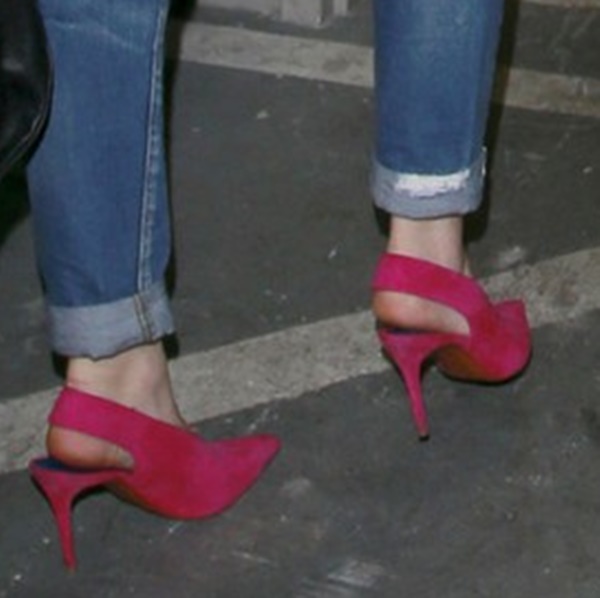 Miley's odd-looking shoes
How do you like Miley's choice of footwear this time? Yes, they're not your usual pointy pumps, but I prefer them over her chunky creepers and boots. Don't you?
Miley's pink pointy slingbacks are by Celine. I couldn't find them online, but I did come across a similar pair by Giuseppe Zanotti done in black snake print.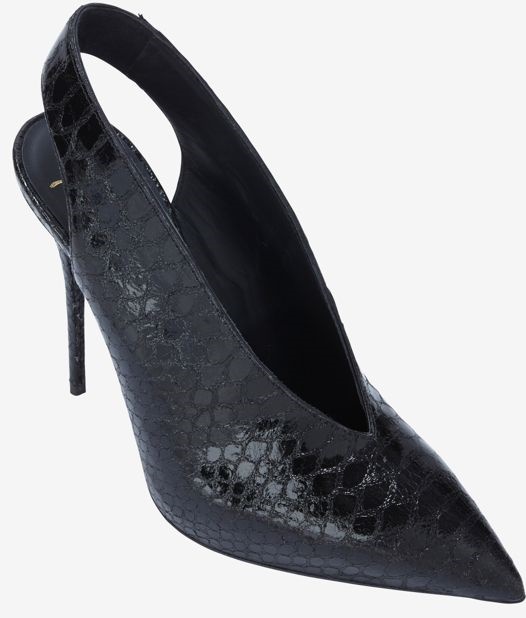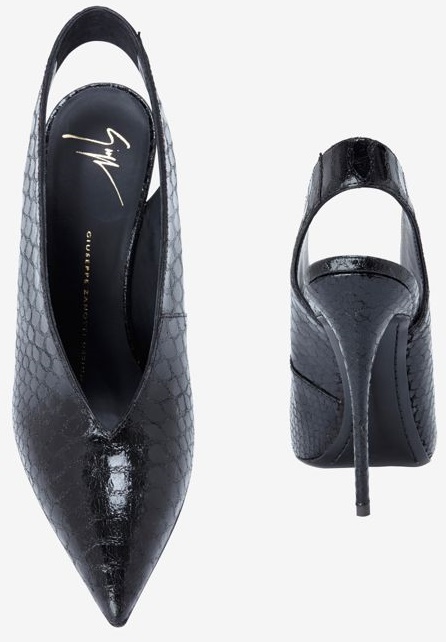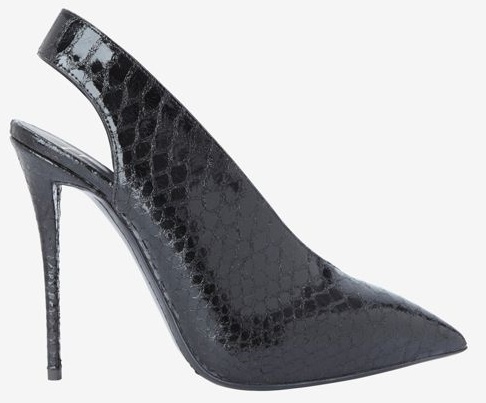 Giuseppe Zanotti Snake Print Slingback Pumps, $795
I know. They don't look sexy save for the pin-thin heels. But you know what? I think they're flattering once you wear them. If I'm not mistaken, the silhouette is actually leg lengthening.
If you fancy the shape and cut, you can score the shoes online. They retail at $795. However, if it's the bright pink color you're after, you can grab the more affordable "Elvena" from Ted Baker instead: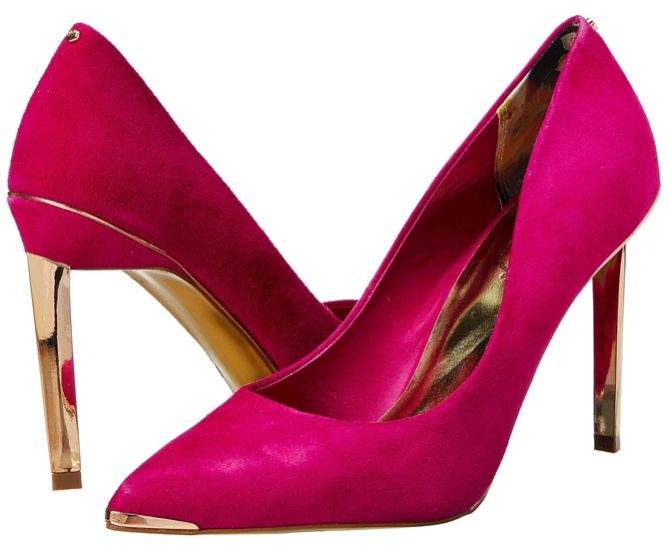 Ted Baker Elvena Pumps, $185
Wear these pumps with ripped boyfriend jeans, a black tee, and a black coat to steal Miley's style. Don't forget to wear a choker necklace to complete the look.