Miley Cyrus loves to make a spectacle of herself. There's no doubt about it. At an LGBT Gala held in Los Angeles over the weekend, the singer wore what appeared to be a Hawaiian-inspired getup of pink pleated skirt and rosette-appliquéd crop top in the same bubblegum color. She wore her hair high up in a pony and teamed the whole getup with a metallic pink clamshell-shaped clutch, as well as a pair of hot pink embellished platform sandals.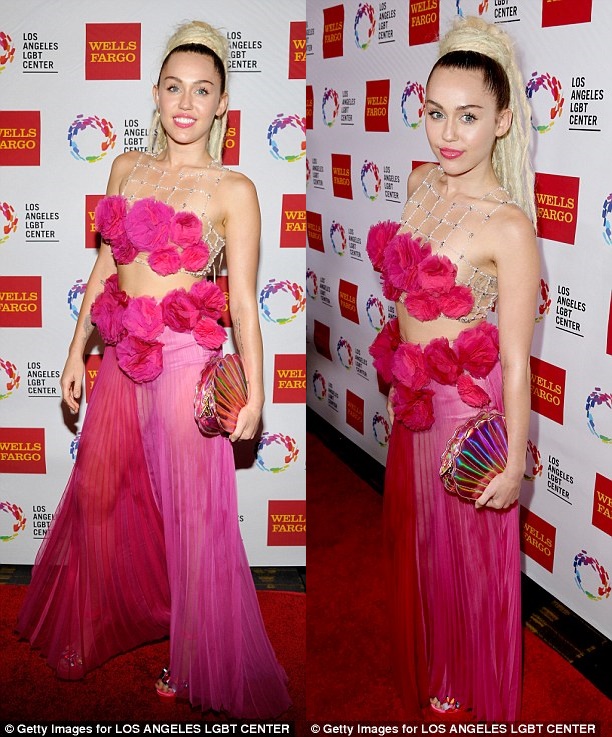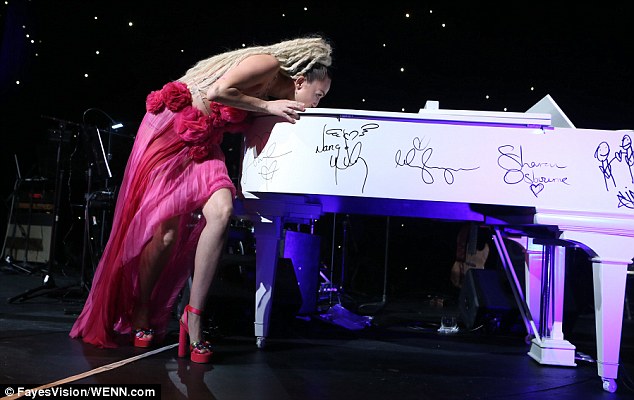 Miley Cyrus attends an LGBT Gala in Los Angeles on November 7, 2015
What do you think of Miley's outfit this time, ladies? Do you approve? I can't say I'm a fan, but at least she's not naked. Yes? In fact, if you don't think about the whole getup and just focus on her face inxtead, she looks really beautiful.
Miley's outfit is from Ulyana Sergeenko's fall 2015 collection, while her clutch is from Skinnydip. The brand is available at ASOS, but the piece is already sold out so you'll need to get creative with your search if you want it.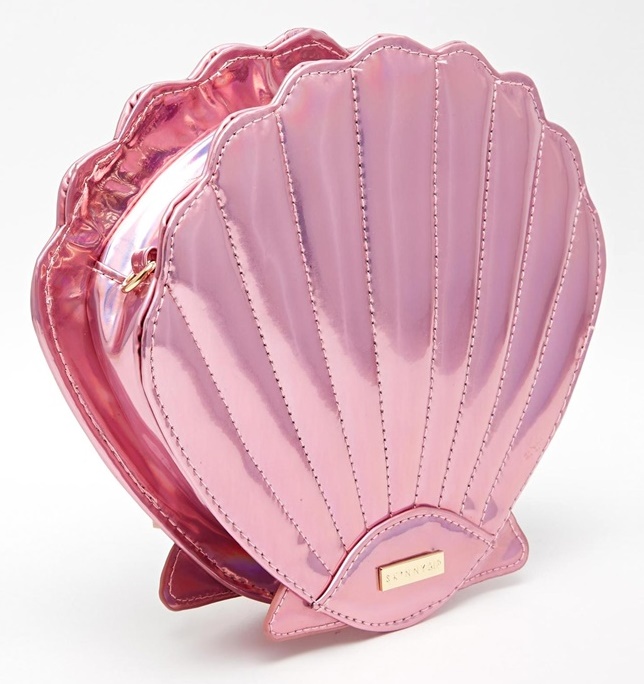 Skinnydip Mermaid Shell Crossbody Bag, sold out
As for Miley's colorful platform sandals, they're from Sophia Webster. Dubbed as the "Amanda", they're crafted from satin uppers and feature thick cylindrical heels, as well as front straps embellished with colorful gems. They are quite fancy, in my opinion; a truly statement-making pair. Worn with the right pieces, I'm sure they'll earn you lots of nods.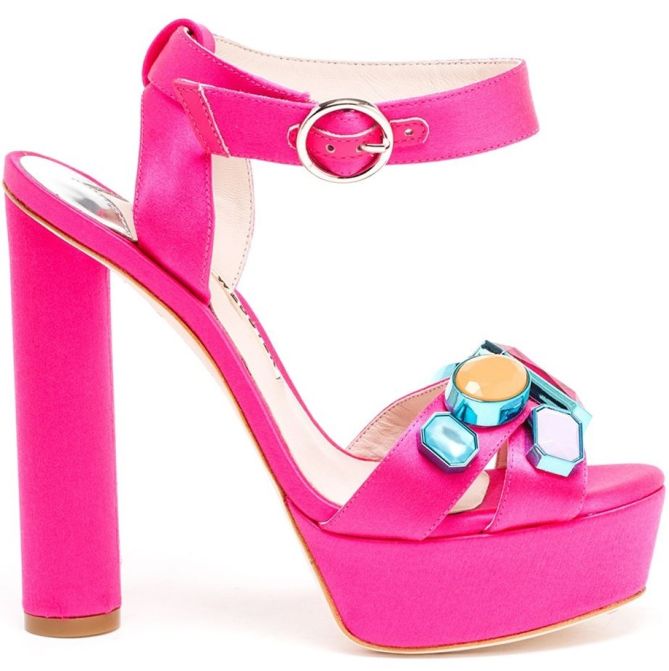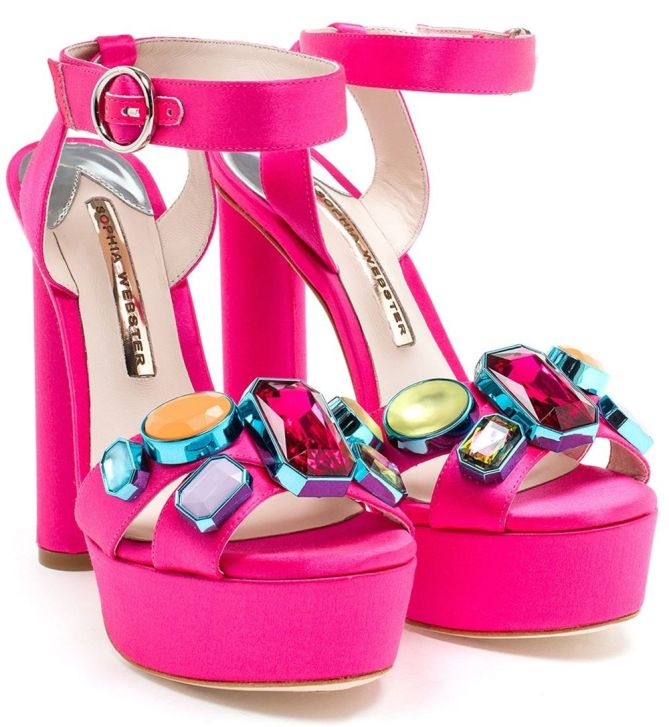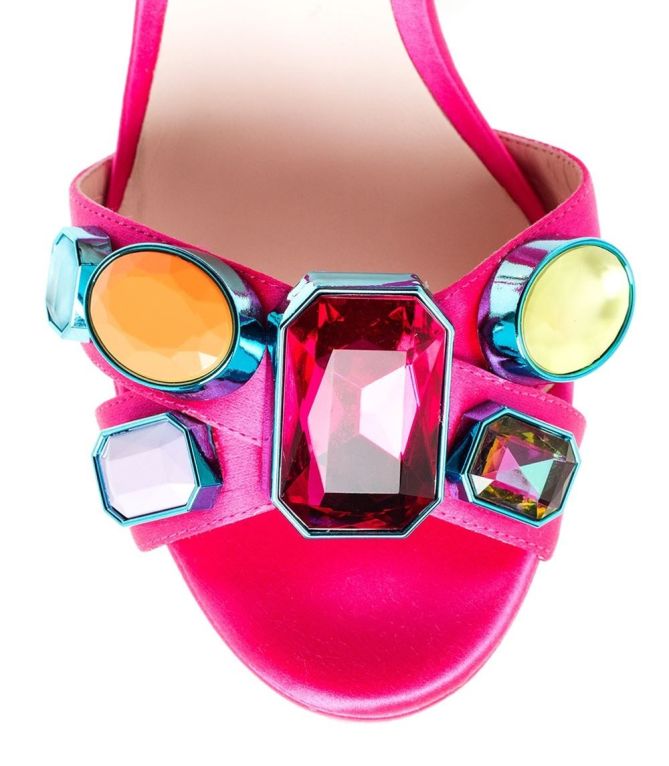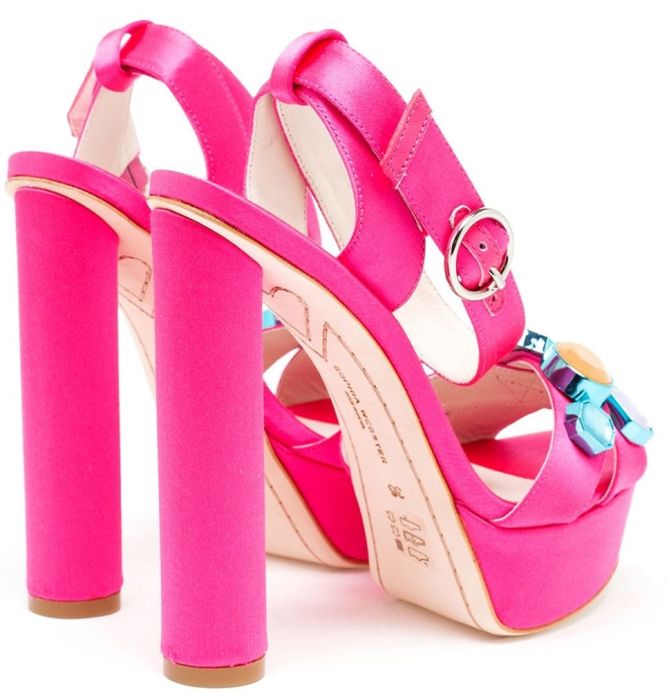 Sophia Webster Amanda Platform Sandals, $488 (was $697)
You can find Miley's sandals online. They're currently on sale, but I doubt they'll stay available for long. My suggestion is to wear them with simple pieces that come in classic silhouettes. You don't need a lot to look good in the pair because they already stand out. Wear the shoes with dark blue skinny jeans and a white button-down shirt, and you're all set!