Miley Cyrus loves Liam so much she will do anything for him. That includes trying to look decent and keeping her tongue in her mouth.
Ever since the former Disney darling reunited with her one true love, she has been keeping a low profile. More noticeable however, is the fact that Miley is no longer as, er, "wild". I guess that's what love does. Yes?
Let's be honest, a lot of the ladies didn't take it well when she and Liam hooked up again. But it's clear to see he is good for her. He makes her better that way, so let's all be happy.
Speaking of Miley, the Hannah Montana star was seen attending the premiere of her latest gig on Thursday. No, it's not a movie. It's a six-part Amazon series called Crisis in Six Scenes, which happens to be directed by the controversial Woody Allen.
For the screening, Miley covered up from head to toe in a printed long-sleeved jumpsuit. She complemented the very colorful onesie with a tight top knot and a gold cord belt. Punctuating the mix were beige suede platform sandals worn with glittered orange hosiery.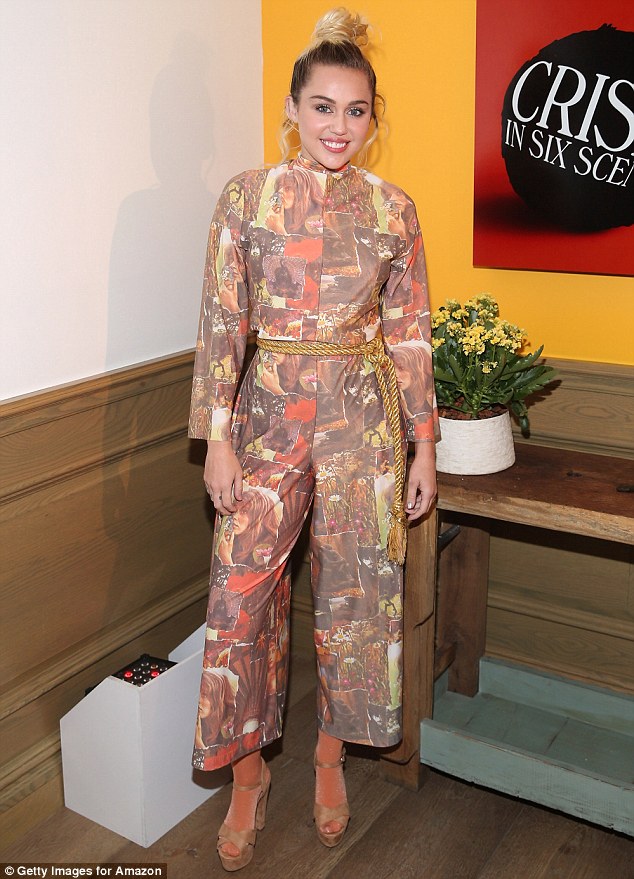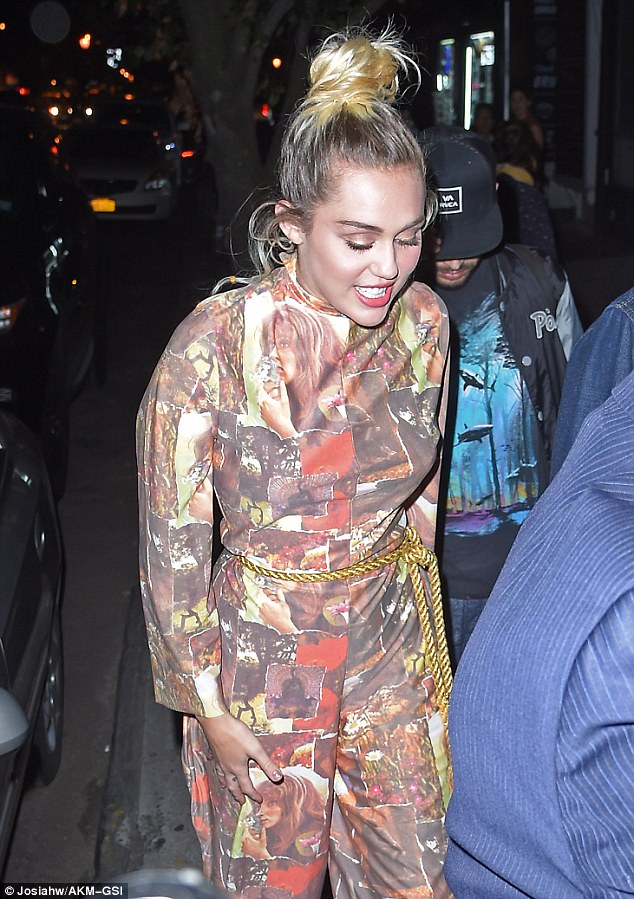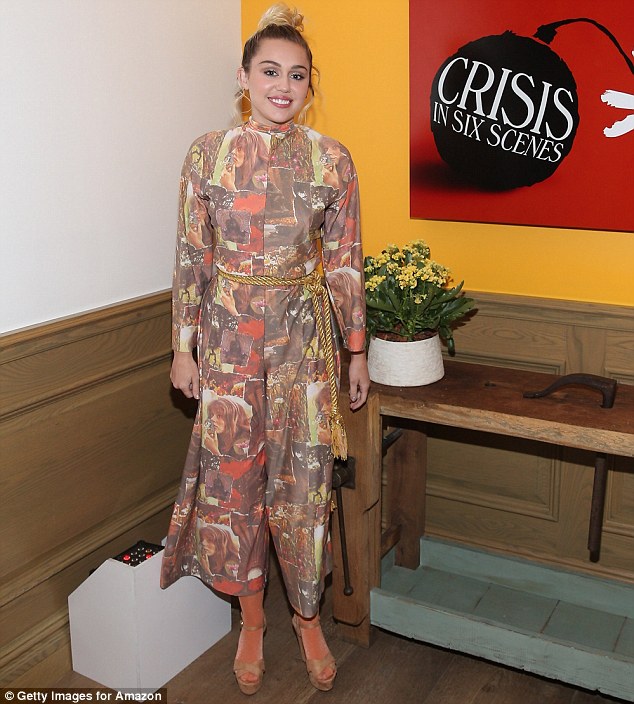 Miley Cyrus attends the premier of Crisis in Six Scenes in New York on September 15, 2016
I'm sure you're wondering why she rocked the heels with socks. Well, you see, this is Miley Cyrus we're talking about. Let's look at the bright side. At least she was fully dressed for the occasion. And at least she kept that tongue inside her mouth. Yes?
After the premiere, Miley met Liam for a dinner date. They were spotted hopping off a van, with Liam taking Miley's hand and not letting it go as they made their way into the restaurant. How romantic is that?!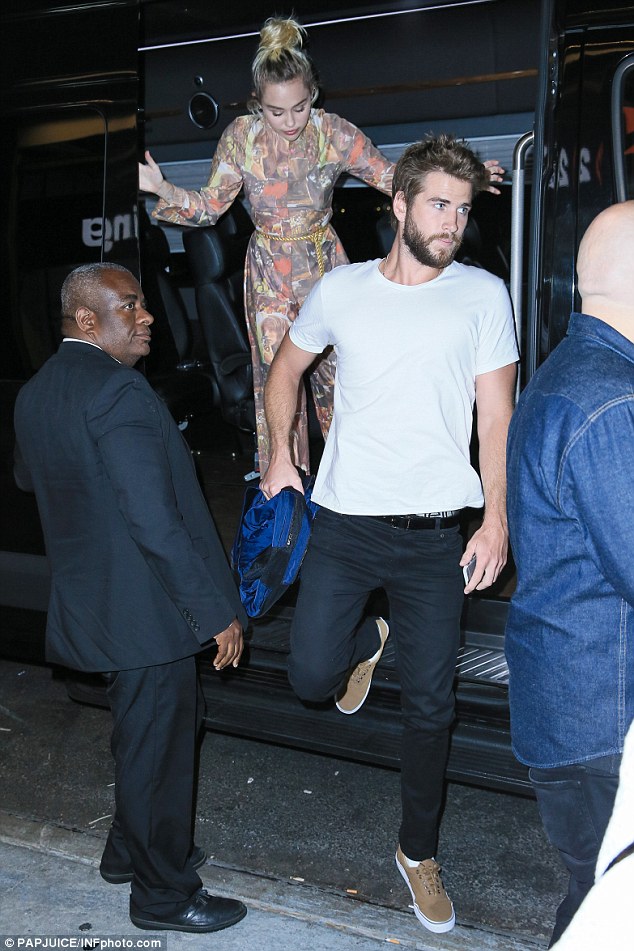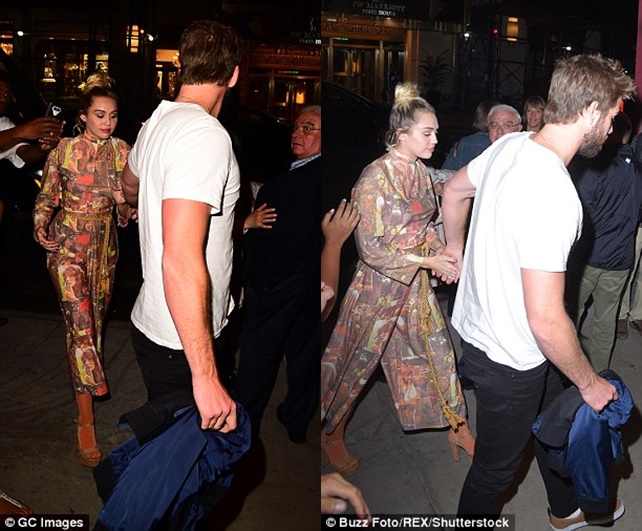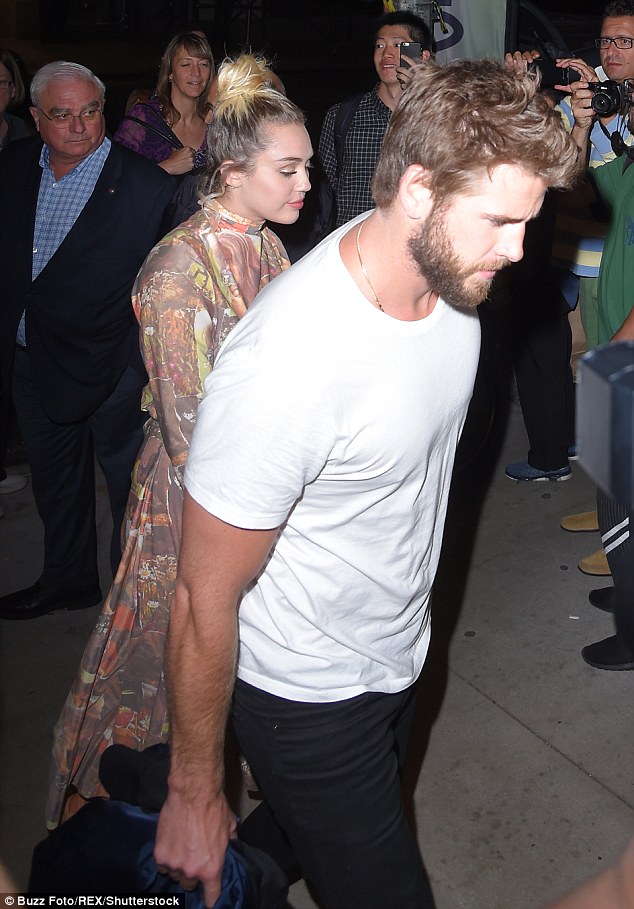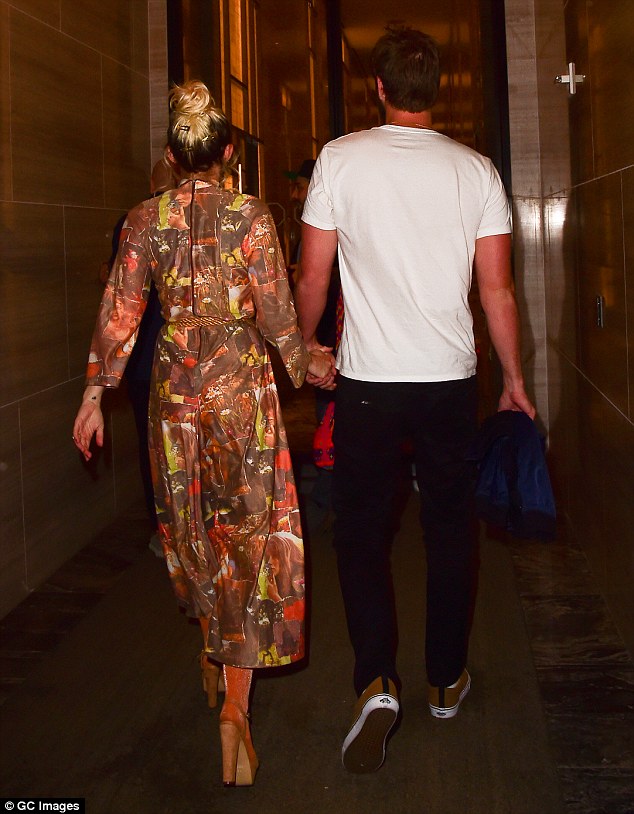 Miley meets up with Liam for a dinner date after the premiere
Awww…. Isnt' that sweet? I wish these two would get married and have babies soon.
Now about Miley's outfit. I think she could have done better. Yes? Or, if she really wanted to wear the onesie, she could have styled it better with a proper hairdo, a wide leather belt, and no stockings. Then again, allow me to repeat — at least she's fully clothed this time. No details have surfaced on Miley's jumpsuit and sandals yet, but if you fancy a similar look, try this piece from River Island: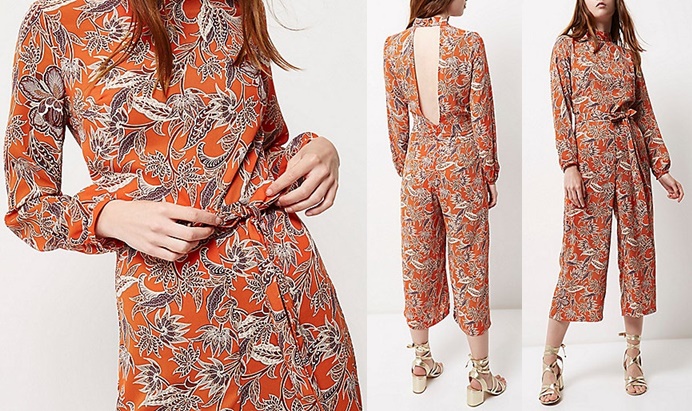 River Island High Neck Printed Jumpsuit, $96
Miley's sandals look a lot like they're from Brian Atwood if I base my hunch on the soles and the silhouette. They look very similar to this pair from the designer, which came out back in 2014: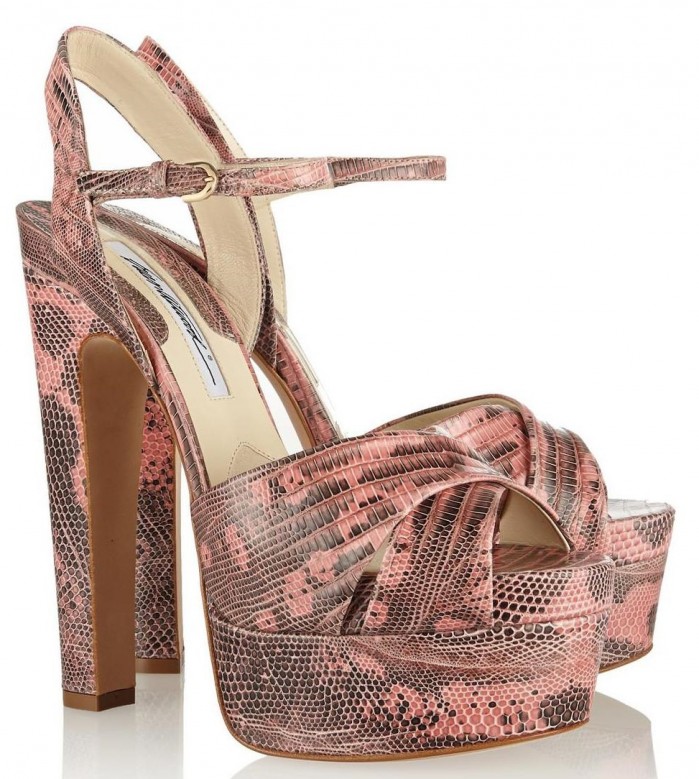 Brian Atwood Snake Print Sandals (sold out)
You won't find the sandals in the stores anymore, but if your goal is to steal her style for much less, simply wear the River Island jumpsuit with these gold platform heels from Chinese Laundry and you're good to go! Oh and do me a favor, don't wear socks or stockings, and please fix your hair :)
Chinese Laundry Alyssa Gold Sandals, $80