She recently admitted her rebellious years were to 'break free' after spending her childhood filming Hannah Montana with her father. And Miley Cyrus proved she was through with her wild phase as she cut a stylish yet elegant figure in New York on Tuesday for her interview on the Elvis Duran show.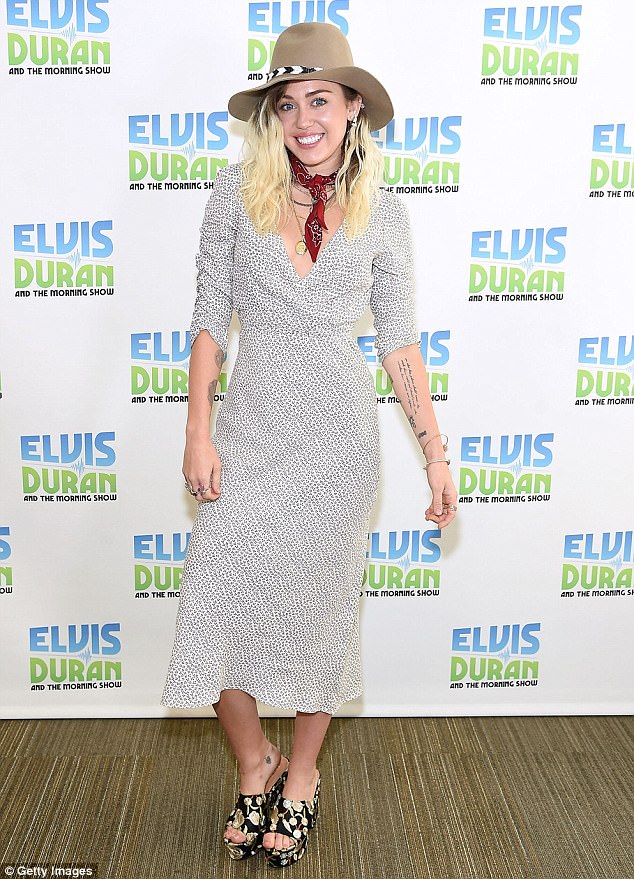 Proving that less is more, the 24-year-old singer turned heads in her mature ensemble, which she jazzed up with quirky accessories. Showing her decolletage whilst remaining demure, the songstress donned a ditsy print midi dress with a low neckline. Grazing her calves, the gown revealed a flash of her tanned and toned pins, which she elongated with a pair of floral mules.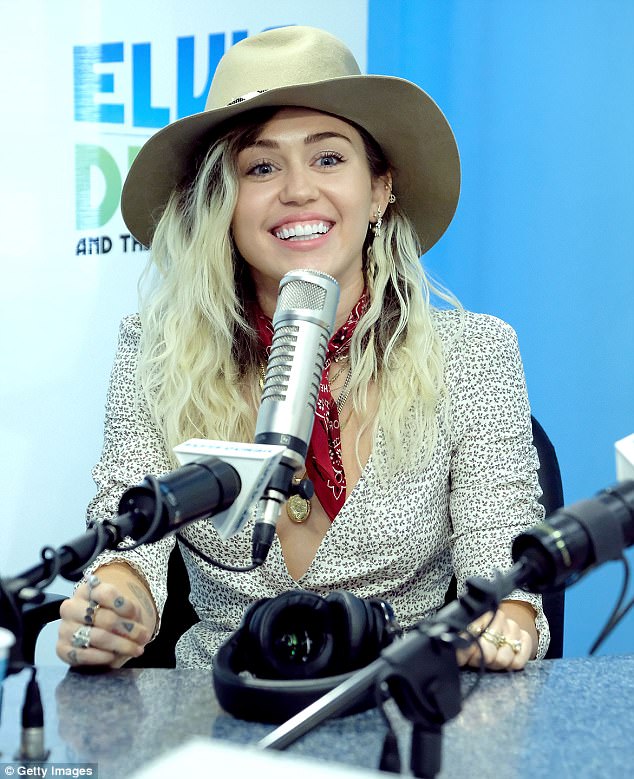 Injecting some further glamour, Miley also wore a brown fedora cap with a monochrome band, as well as a scarlet neckerchief. She finished off the look by clutching a denim jacket and dove grey cardigan alongside her denim Chanel shopper.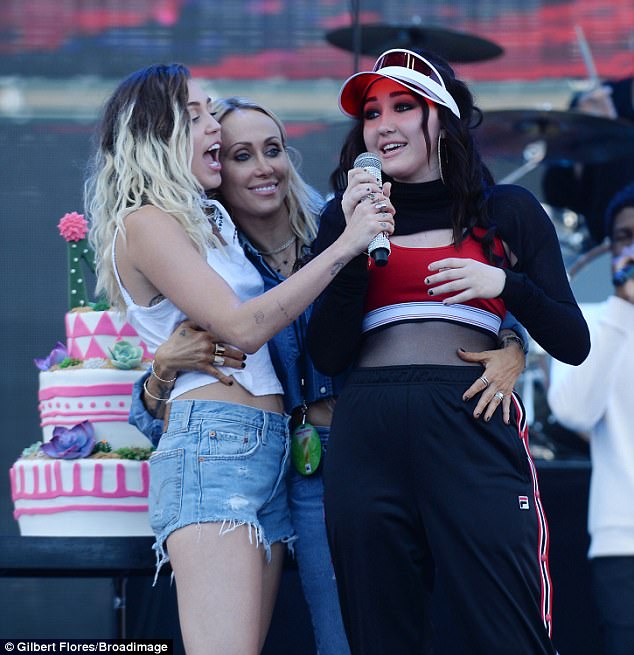 Miley got to support Noah as she performed at the Wango Tango Music Festival in Carson, California last week. The sisters are pictured on stage with mother Tish.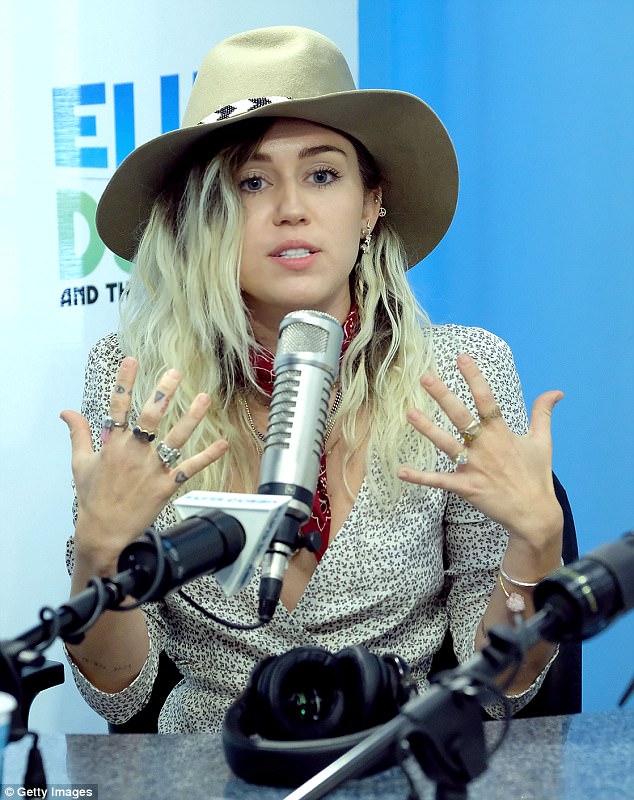 During Miley's chat with Elvis she admitted that she thinks her little sister Noah, 17, is cooler than her. 'I try to play the heartless, mean, bigger sister that's like "Noah thinks she's so cool" and then I'm front row and I'm like "Noah's so cool".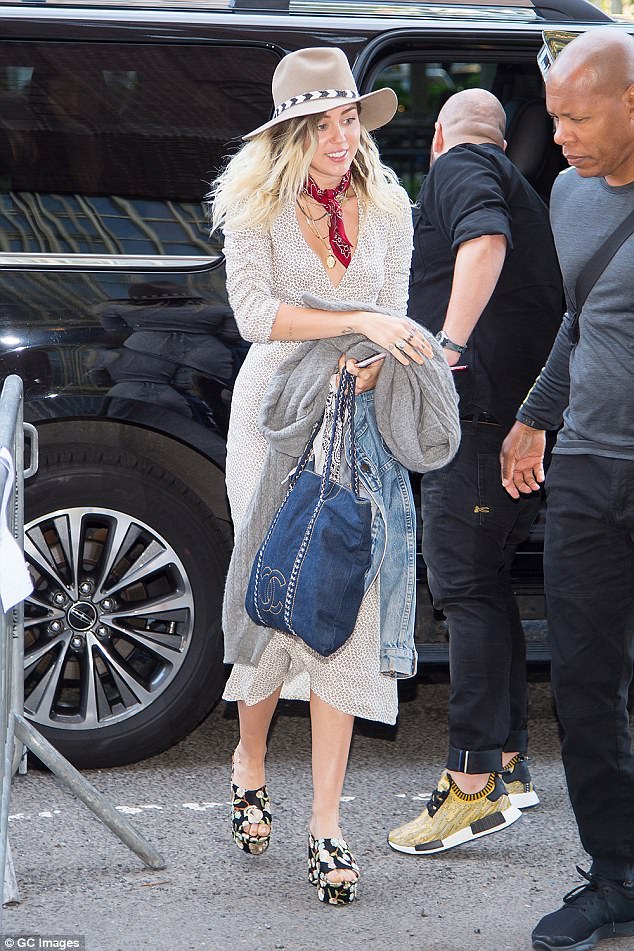 The songstress got to watch Noah perform at the Wango Tango Music Festival in Carson, California last week.  She gushed: 'She wore this visor and it was so cool 'cus she just looked like the pop star that I've always wanted to be but I was never really – actually – I wore a visor! I wore a visor to the VMAs, I loved that visor. But she rocked it.'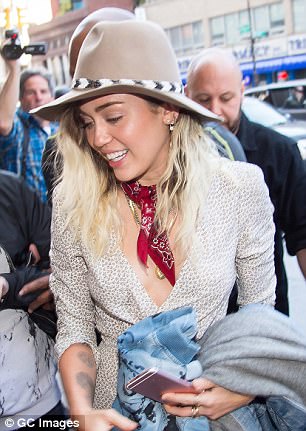 'You go and you just fangirl of the ultimate pop star and she was.' Miley added.  She revealed that her little sis does not ask her for advice. 'If I were like, "Wear this," she'd be like, "Ew, that is disgusting!" 'But then again she goes and does what I do. I've seen her room! I got a rainbow light, she got a rainbow light; I got a pink cactus, she got a pink cactus; and then she hides it from me! I started taking polaroids, she got a polaroid camera!

It's everything I do, and she doesn't know I go and snoop through her room, but I do!' she admitted. 'I steal stuff, which is so weird because the roles have reversed in so many ways!' Her outing came after she spoke about her wild past on the Zach Sang Show in Hollywood last week. Discussing Hannah Montana – the Disney show she starred on from 2006 to 2011 – she reasoned: 'I didn't get a school escape like most people. 'I went to work with my dad
[Billy Ray Cyrus]… That was really hard, every day from like 11 to 18.'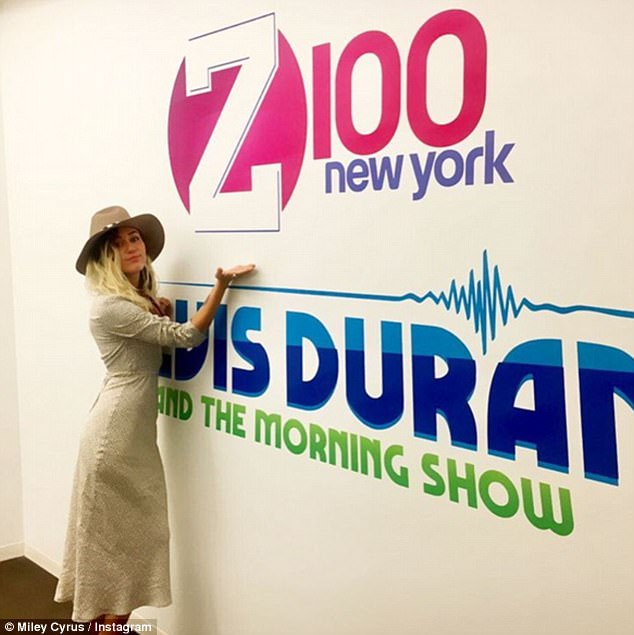 Miley finished off the look by clutching a denim jacket and dove grey cardigan alongside her denim Chanel shopper as she posed in the radio studios.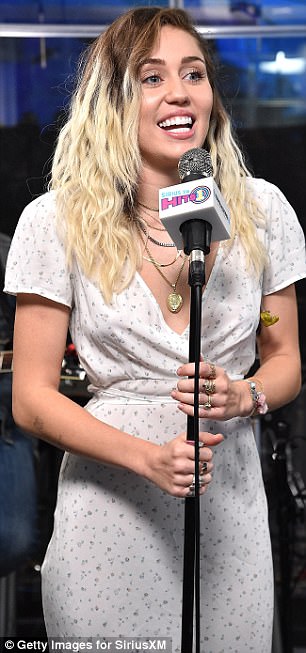 She continued: 'And then I started driving my dad towards the end because I could start driving, and then my grandma went with me.'  'So that was a lot of time spent, dad and grandma, which is why when I turned 18, you wondered why I was twerking at the Juicy J show. 'I just spent 10 years everyday with my dad and grandma. I had to break free.'The singer dramatically shed her Disney image in 2013 with sexually explicit behavior while promoting her fourth album Bangerz, dancing provocatively in an array of skimpy outfits and smoking cannabis onstage at the MTV EMAs. Later that year, she also broke up with fiance Liam Hemsworth, 27, but they reconciled in 2016 and their engagement is back on for a second time.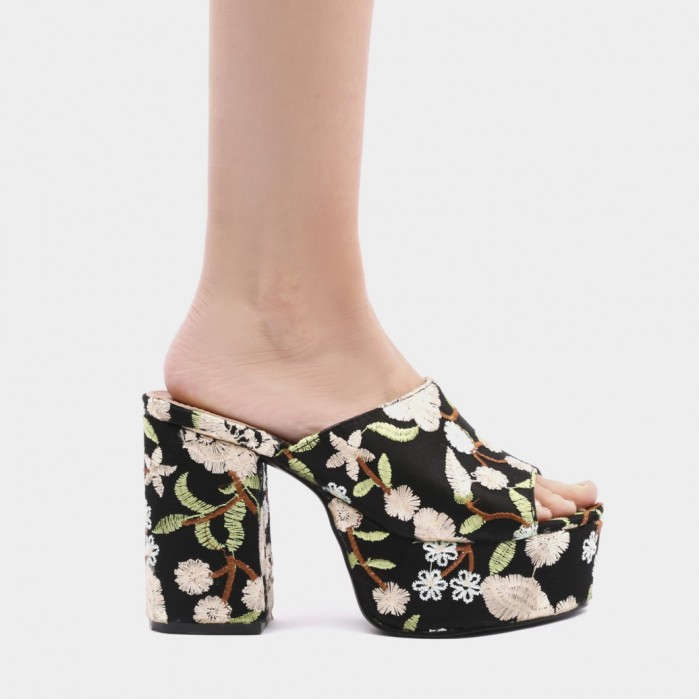 We're gettin' our flower power on at PD HQ. These tapestry embroidered platform mules give us serious feels! Featuring a block heel and peeptoe. These heels are perf for date night. Pair with a v neck shift with flared sleeves cos' we're still lovin' the 70's vibes.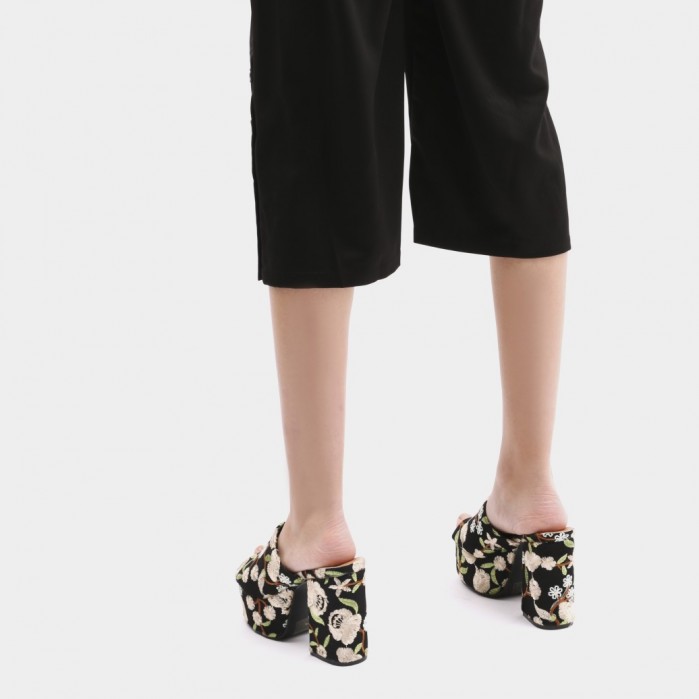 By Public Desire these mules are the perfect summer footwear. The platform sole provides all the leg lengthening qualities you could ever need, the floral embroidery ensures your feet will be making a gorgeous style statement, while the sturdy block heel is wearable all day.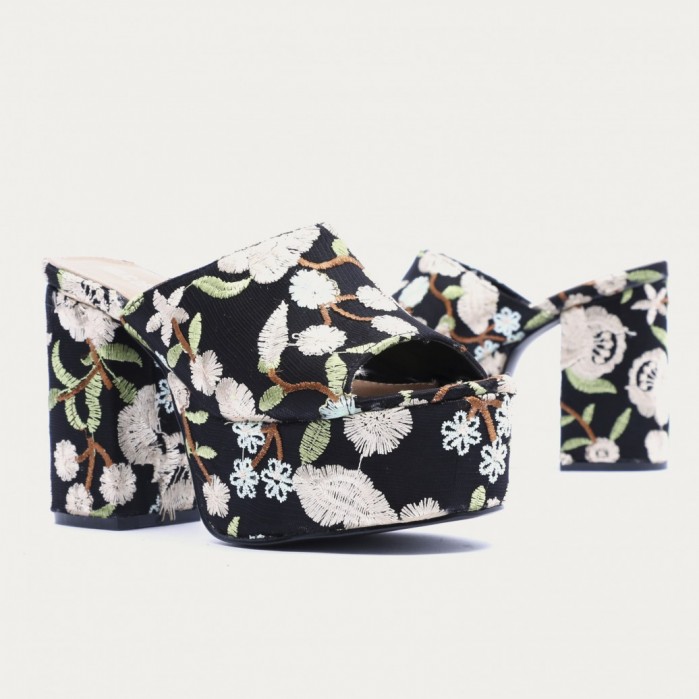 And the best thing about these flowery fancies is they're price. At only $39 they're a total bargain buy. Click 'Buy' to snap them up now and style with cropped jeans and tees this summer or work them with a midi like Miley: