When you're a celebrity, it's hard to hide secrets.
A few weeks ago (or was it just last week?), news broke that Miley and Liam Hemsworth are back together. And that's not all, Miley has reportedly moved back into Liam's place and they are once again engaged.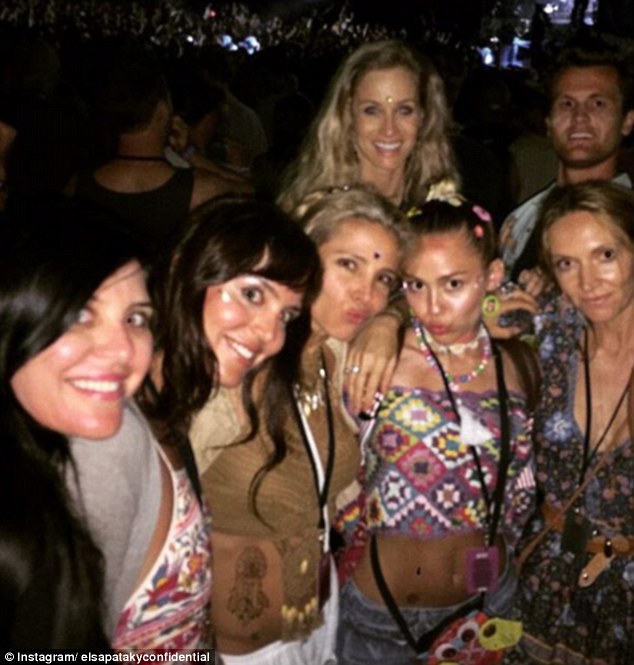 Miley spent time with Liam and his family in Australia after her tour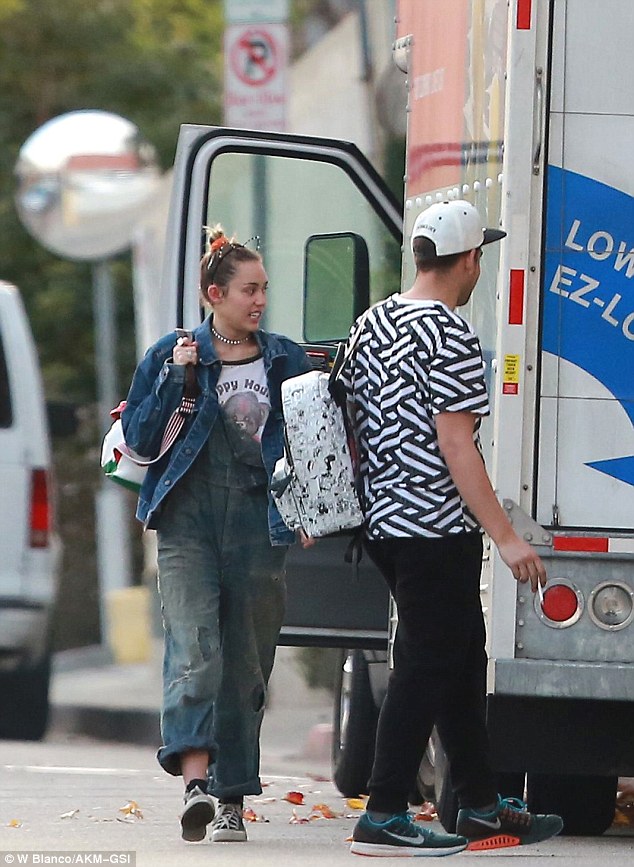 Miley arrives at Liam's house with a couple of men and a mover truck filled with her belongings on January 15, 2016
For Miley-Liam fans, this is good news. But for the ladies wishing Liam would hook up with someone less, er, out there, well, let's just say it may be the end of the world.
Miley has been flaunting her engagement ring — the same one Liam gave her when they got engaged two years ago – on social media and pretty much everywhere.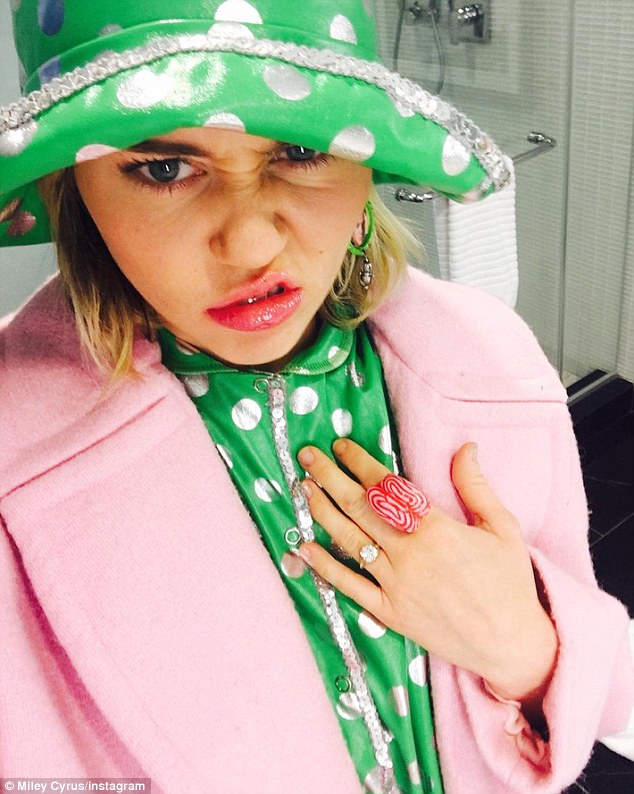 Miley displays her engagement ring through this picture she shared on Instagram on January 18, 2016
Recently, the former Disney darling jetted off to New York and arrived at JFK with her ring in tow. It was hard not to notice the rock because it was on full display as she held up her bag to evade the paparazzi cameras.
While I can't say I liked the look she put together for the flight, I was quite glad to see her fully clothed. Her getup for the plane ride comprised of a bright pink beret, a furry jacket, a black top, and black baggy trousers.
To make things even more interesting, the "Wrecking Ball" singer capped off the mix with a printed overnight bag and a pair of bulky combat boots.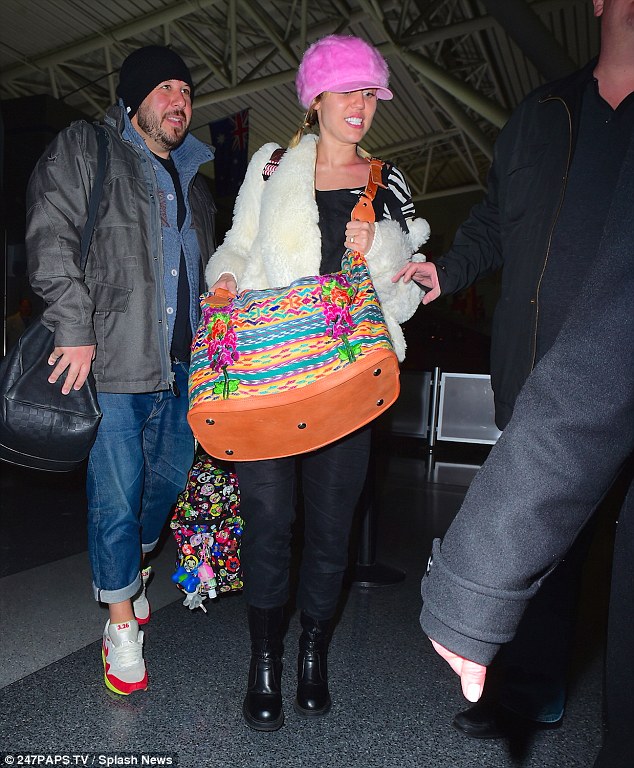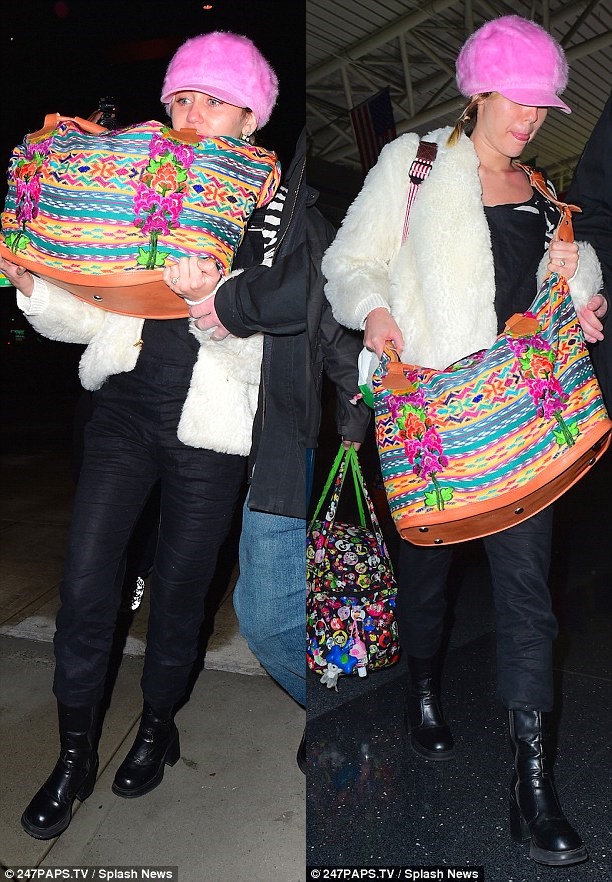 Miley arrives at JFK with her engagement ring on full display on January 17, 2016
For what it's worth, I am hoping this reconciliation will do Miley a lot of good. And by that I mean less of the naked display and crazy antics, and more decent clothing and behavior involved.
On Monday, shortly after arriving in New York, Miley was once again spotted catching a flight at JFK. And here's the thing, just like the day before, Miley was covered up. No, I'm serious. She wore the same bulky boots, printed bag, and furry jacket, but had on a printed purple maxi dress underneath instead.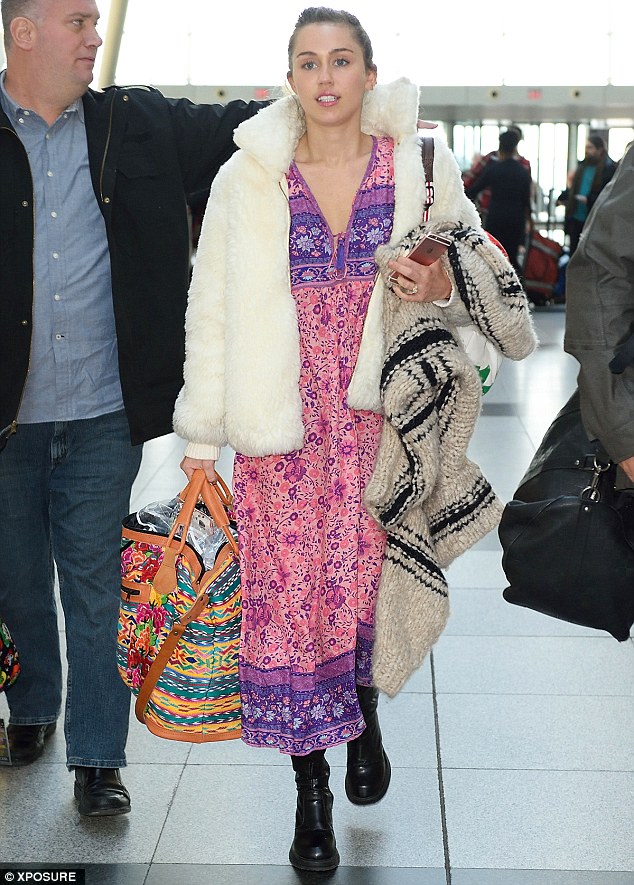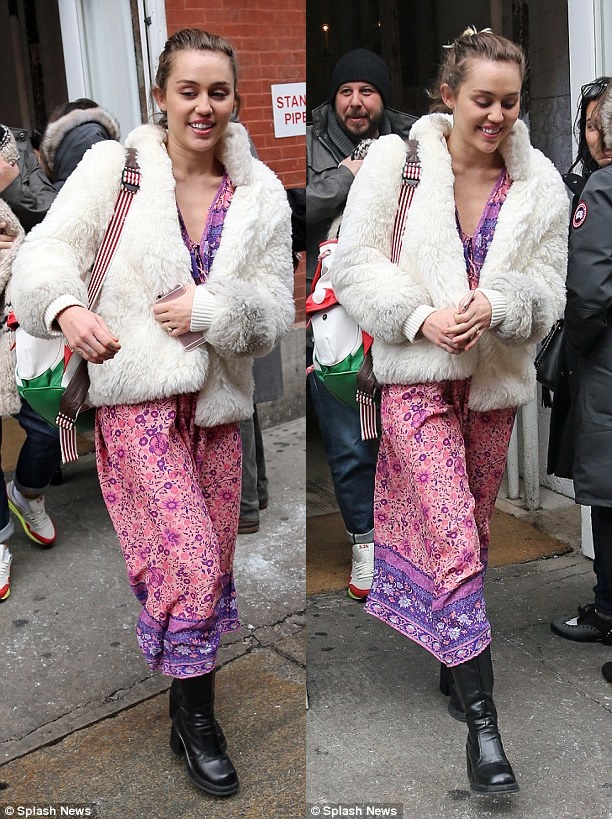 Miley Cyrus leaves her hotel and arrives at JFK to catch a flight on January 18, 2016
Could this be the new Miley?
I sure hope so. I'm not a fan of her boho-inspired yet wacky fashion choices, but  what I can tell you is that her bulky boots are from a label called Vagabond. The boots are not available online, but the people over at Urban Outfitters offer styles from the brand that are similar and just as bulky.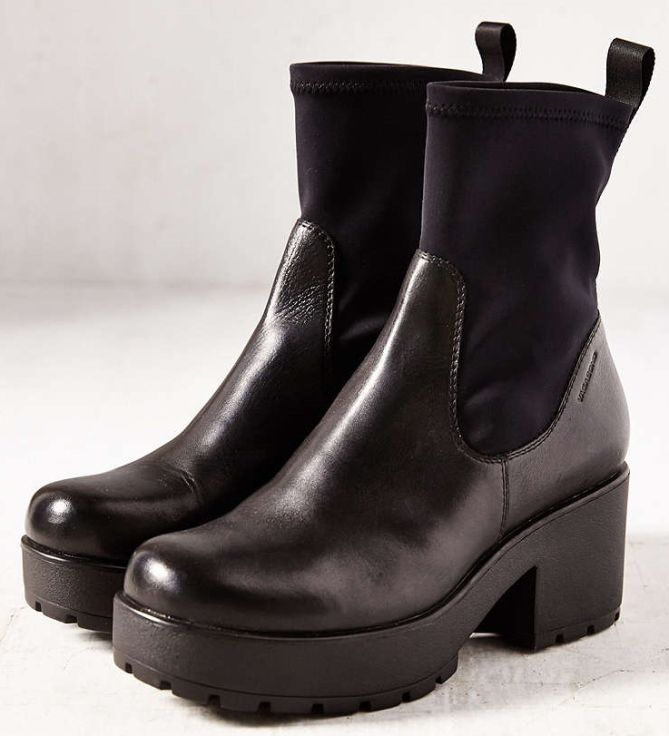 Vagabond Stretch Top Dioon Boots, $178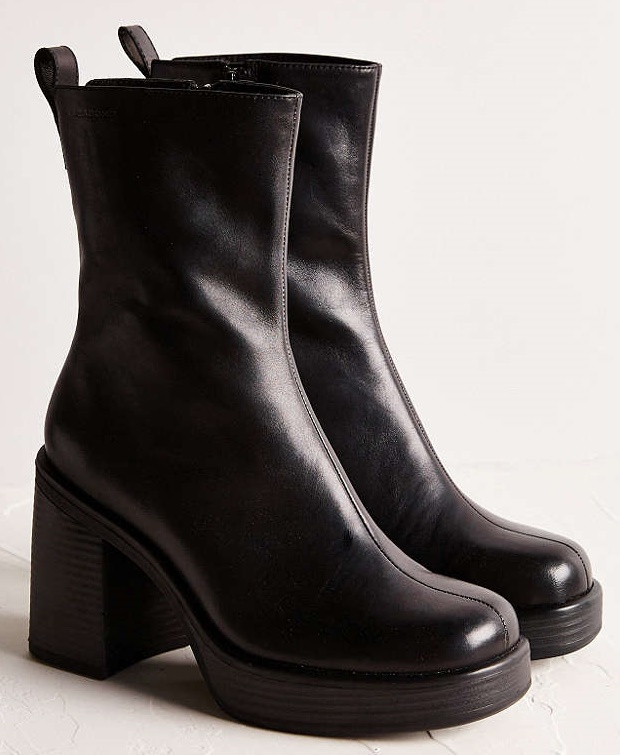 Vagabond Tyra Mid Length Boots, $140 (was $195)
If you like what you see here, simply grab the boots. Team with a colorful maxi dress, then top off the mix with a fur jacket to steal Miley's style.