Patrick Schwarzenegger is doing something good to Miley Cyrus' psyche. Not only is the singer officially in love, but she has actually started to dress more appropriately.
The two were  spotted doing some PDA while taking a stroll in Malibu just right after Thanksgiving. For the outing, Miley was fully clothed in a maxi skirt and black sweater. The skirt came detailed with a thigh-high slit so there was still a bit of sex appeal going on. She teamed the pairing with a black backpack and some classic Converse Chucks.
Altogether, Miley looked pretty decent. Nothing fancy, but she looked like a person instead of some costume-wearing spectacle. She also had that look on her face. You know, the kind you wear when you're madly in love.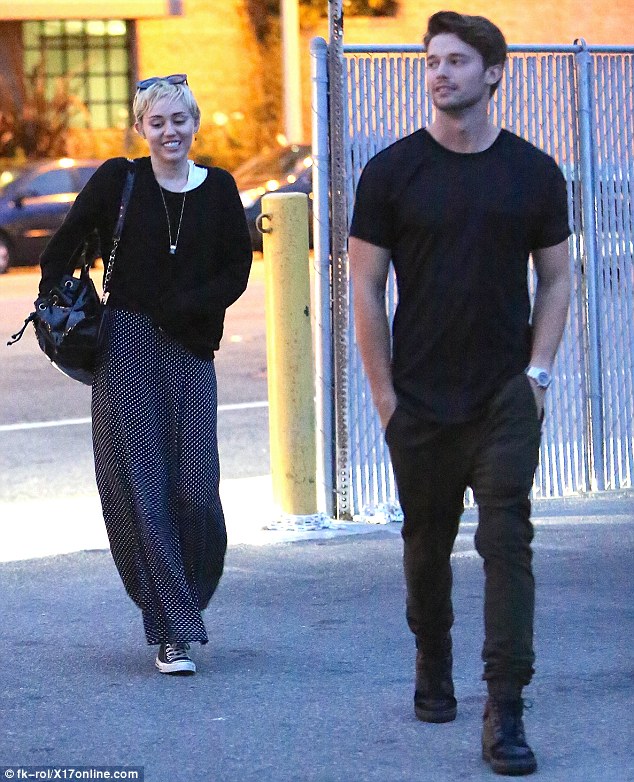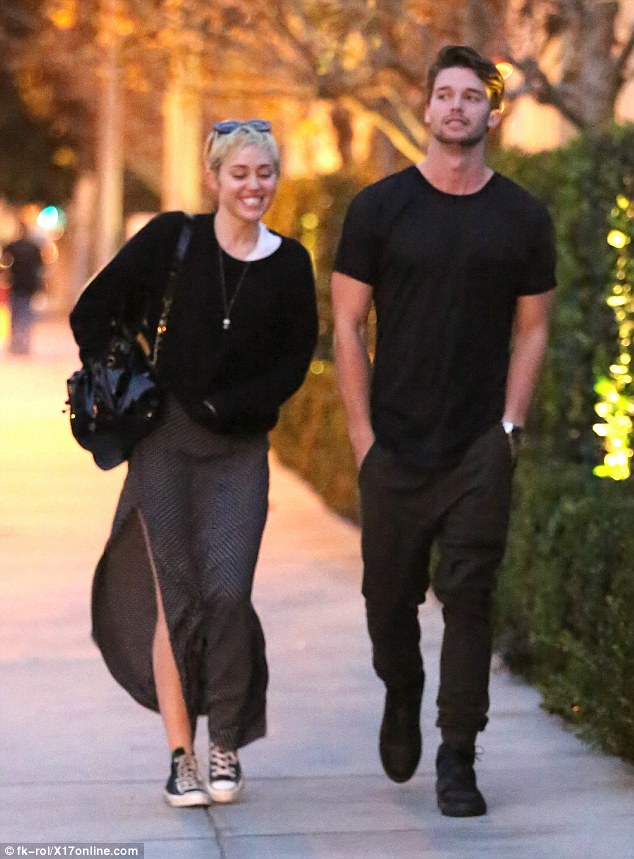 Miley Cyrus and Patrick Schwarzenegger take  a romantic stroll while in Malibu, November 29, 2014
Awwww. I hope these two last.
Now on to Miley's date-night style. Do you like her look or do you think she should have worn something dressier?
I think she looks alright. Would you agree? Would you care to steal her style?
I couldn't find any details on Miley's skirt and sweater, but I know for a fact that her shoes  are your classic high-top Converse Chucks in black canvas, which retail at an affordable $50.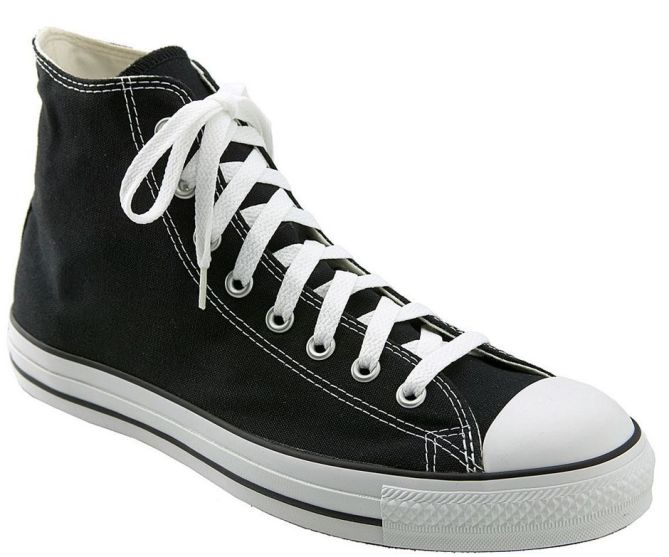 Converse Chuck Taylor High Top Sneakers in Black Canvas, $50
If you find the black canvas boring, you can steal Miley's style using the studded and leather versions of the high top sneakers. They will cost you a little more, but they also look more elegant so you get what you pay for: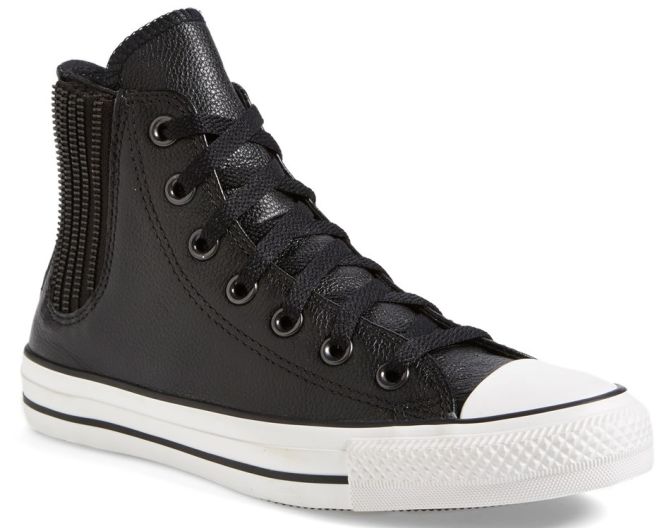 Converse  Chuck Taylor Chelsee Leather Sneakers, $85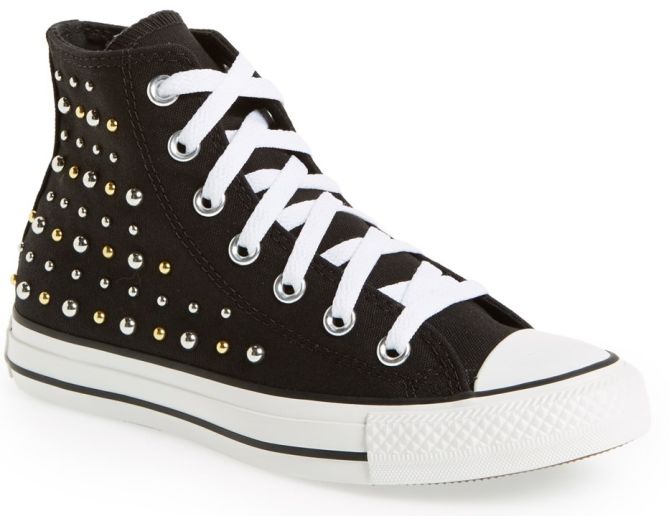 Converse Chuck Taylor Studded High Top Sneakers, $60
Use the shoes to cap off a sweater-on-maxi-skirt attire to copy Miley's look. Try the skirt from Obey and textured cable knit sweater from Eighty Sixty below: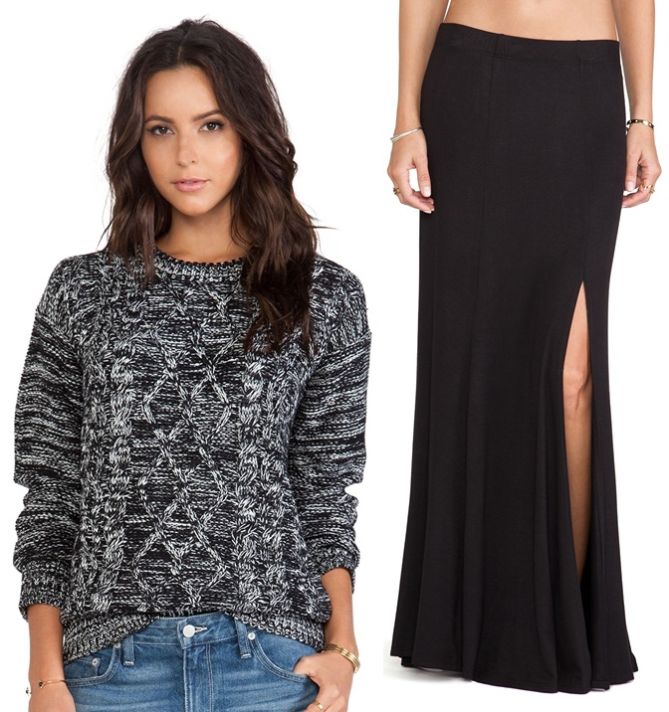 Obey Heith Cable Knit Sweater, $43 (was $66) / Eighty Sixty Maxi Skirt, $70