It's no secret that Maria Shriver disapproves of her son's (Patrick Schwarzenegger) choice of girlfriend. As you know, Patrick is currently with Miley. The two seem crazy about each other, and they've been spotted countless times together.
On Wednesday, it was no different. The two were seen hanging out in Los Angeles arm in arm. Patrick was in his usual t-shirt and jeans while Miley tried to look prim and proper with a high neck top and a matching skirt. She teamed the combo with black stockings and a Chanel purse. Her footwear choice, however, was a little questionable. The Wrecking Ball singer donned a pair of black suede creepers to go with the whole look.
Don't get me wrong. I have nothing against creepers and I know Miley loves them. But I kind of wish she wore a different pair of shoes for a change.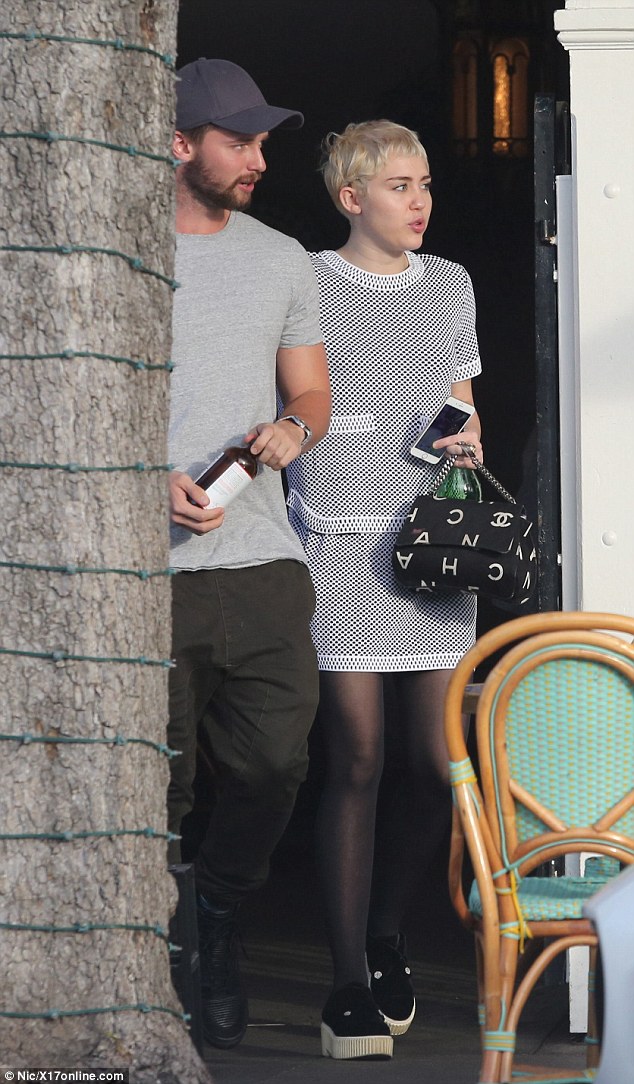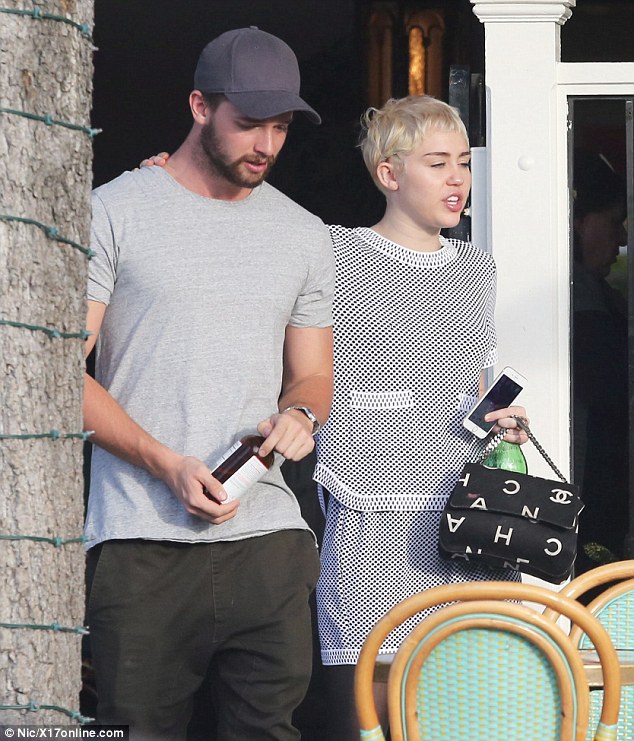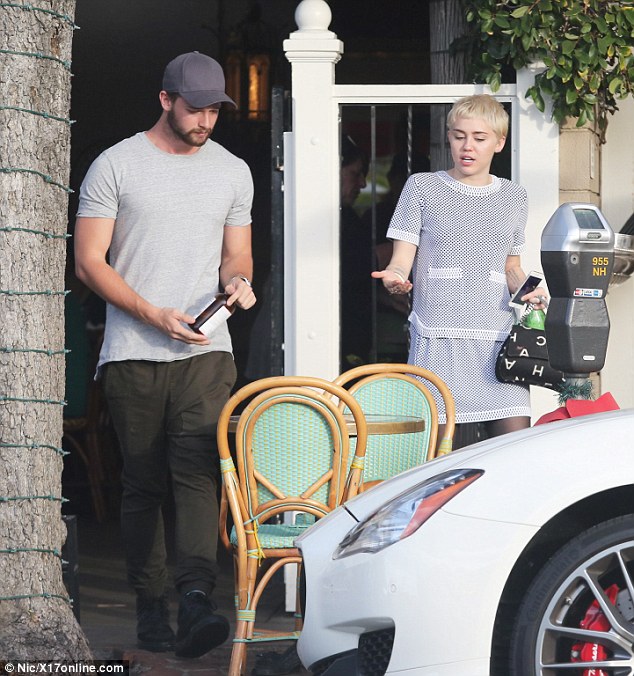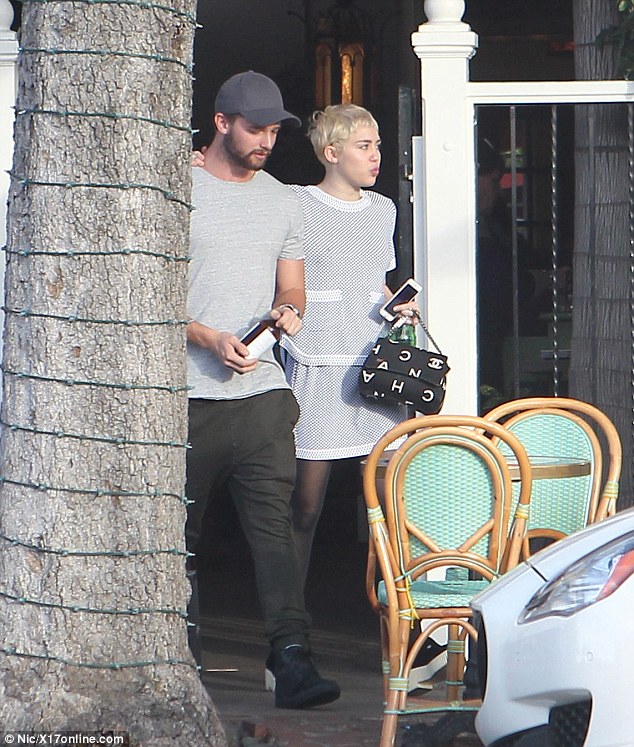 Miley Cyrus and Patrick Schwarzenegger spotted grabbing lunch at a restaurant in Los Angeles on January 7, 2014
So how do you find Miley's lunch-date style? Did she nail "prim and proper" perfectly or did she fail it?
Let's face it, the girl loves to flaunt her goods in public, so I'm guessing dressing up was an effort for her. Perhaps she was trying to get Maria Shriver's approval?
Honestly, I think this is a big "wardrobe" improvement on her part, which is a good thing. I may not like her choice of footwear, but at least she made an effort.
Speaking of footwear, Miley's black suede creepers are from Chanel. It was difficult to find a good photo of the pair, but I managed to score this shot online thanks to a consignment store that sells pre-loved designer merchandise: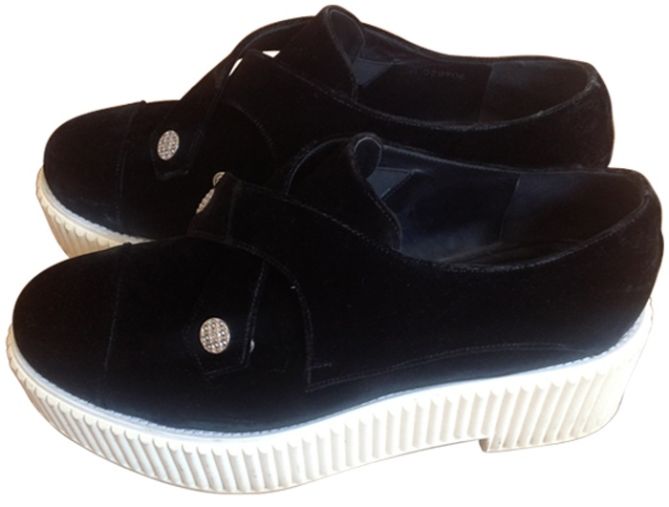 Chanel Black Suede Creepers
Do you like what you see?
If you can appreciate the pair, feel free to look for Miley's Chanel creepers at online consignment stores. Or if you have the moolah, you may visit a Chanel boutique to find out if they can help you score a pair.
On a side note, you can still steal Miley's style using these oh-so reliable T.U.K. creepers. They don't have white rubber soles on them, but they will give you almost the same look. Besides, they're a lot more affordable compared to a pair of Chanel shoes: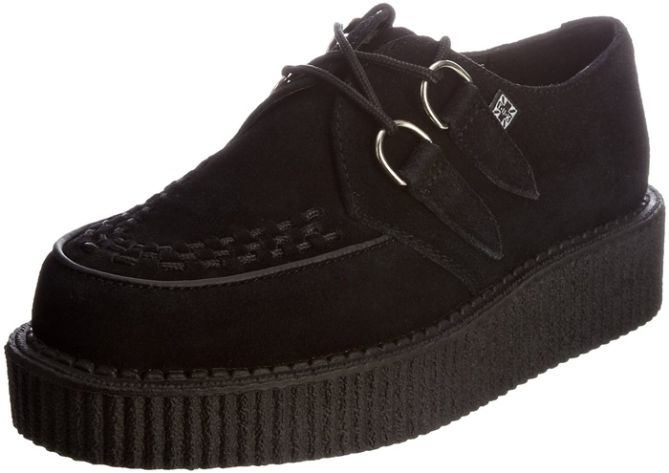 T.U.K. Suede Lace-Up A7270 Creepers, $75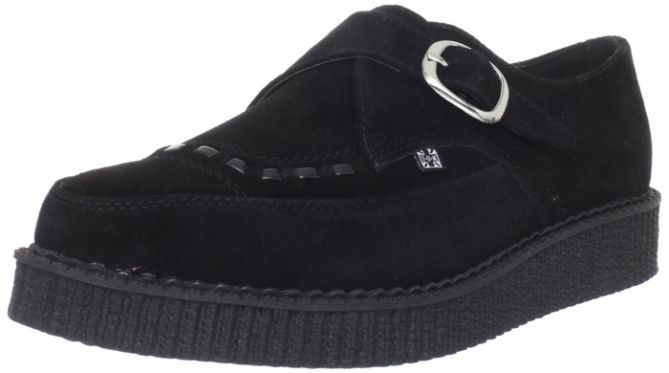 T.U.K. Buckled Brothel Suede Creepers, $68