Miley Cyrus turned heads as she stepped out in Los Angeles over the weekend. The controversial celeb donned a sheer black top and short denim cutoffs for a night of fun with friends at the famous hotspot, The Roxy. She teamed the combination with cocktail rings, a choker, a black Saint Laurent purse, and probably the most interesting pair of ankle boots I've seen this week. Her shoes were detailed with fancy gold details at the toes and heels. They were quite hard to ignore, especially since the gold parts really gleamed even from a distance.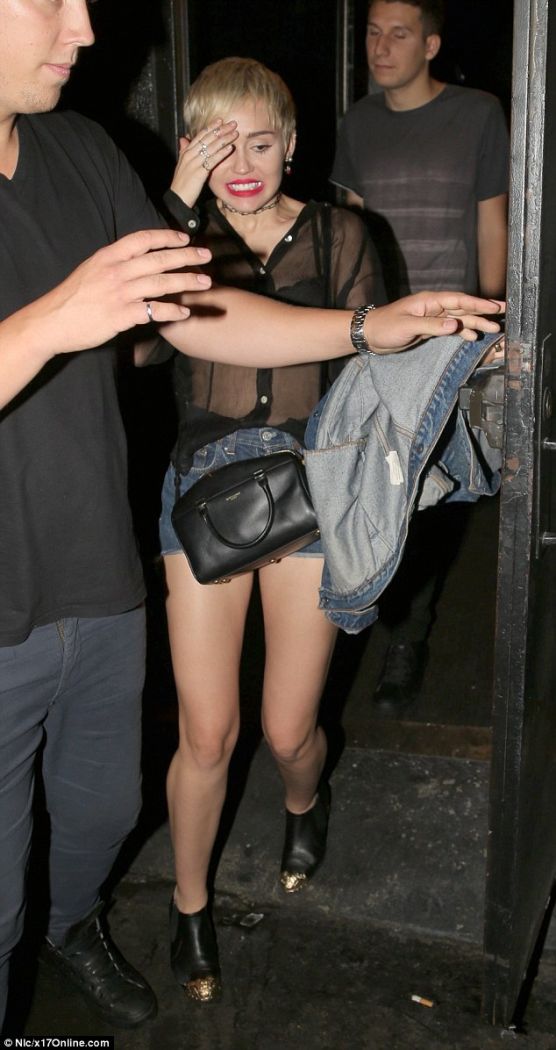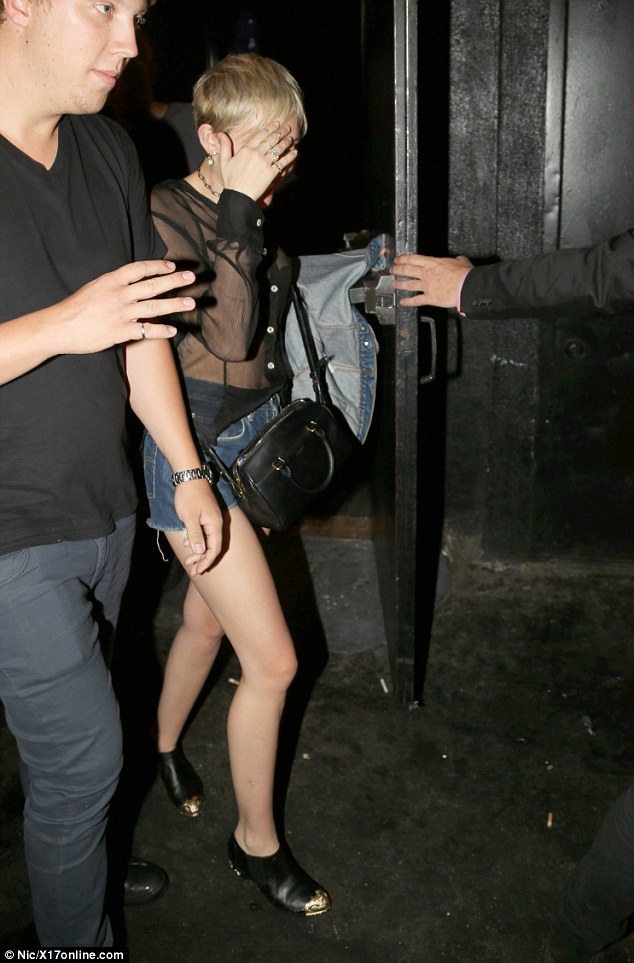 Miley Cyrus steps out for a night of fun with friends in Los Angeles while decked in a sheer top and skimpy shorts, October 5, 2014
How do you like Miley's night-out style, hit or miss? Better yet, what do you think of her ankle boots?
Miley's boots are from Chanel. They feature intricately embossed gold metal plates at the toes, as well as gold star studs at the heels. With such details, you could say these shoes are one-of-a-kind. They look quite ostentatious, perhaps even bordering on tacky, and they are very good at drawing attention.

Chanel Cap Toe Boots, £820
Do you like what you see?
If you're interested, you can score a pair in your size by visiting a Chanel boutique in your area. The boots retail at £820, or about $1400. For the gals on a budget, I suggest you forget about Miley's Chanel boots and focus on cheaper alternatives instead — such as this pair from Report Signature: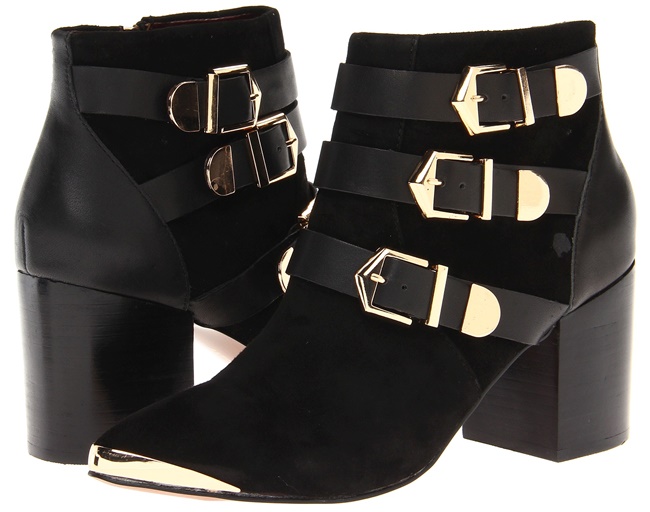 Report Signature Fairfield Boots, $130
While the "Fairfield" boots don't come with star studs on the heels, they do feature gold details at the toes. They 're also fashioned with gold-trimmed buckled straps for a bit more drama. The best part is the price, of course. You just need to spend $130 to own a pair. Not bad, don't you think?