Ooookey. This one was a surprise. Miley Cyrus has a new boyfriend. Can you guess who?
The former Disney darling was spotted locking lips with her new man while at a USC football game held in Los Angeles on Thursday night. The guy in question is none other than Arnold Schwarzenegger and Maria Shriver's son, Patrick.
Yep. Miley, who is known to favor good-looking studs (her past loves include Liam Hemsworth and Kellan Lutz) caught herself another handsome fish with some blue blood in him (from Maria Shriver's Kennedy side of the family).
Now I can't help but wonder what his family, especially mommy Maria, thinks of this union. After all, it's no secret that Miley is a wild child. Also, I can't help but think she's more into this union than he is. I mean, check out the kiss below.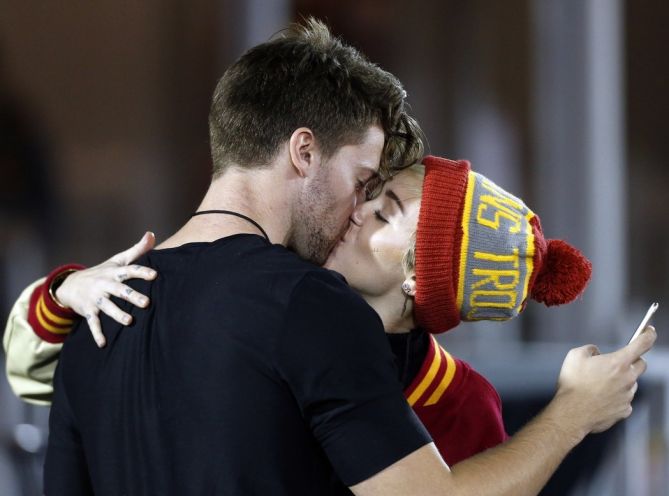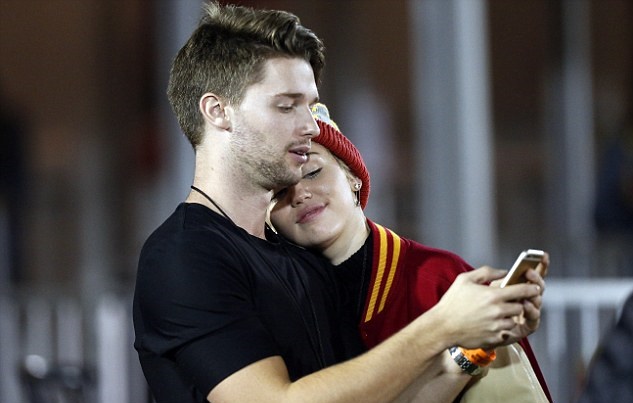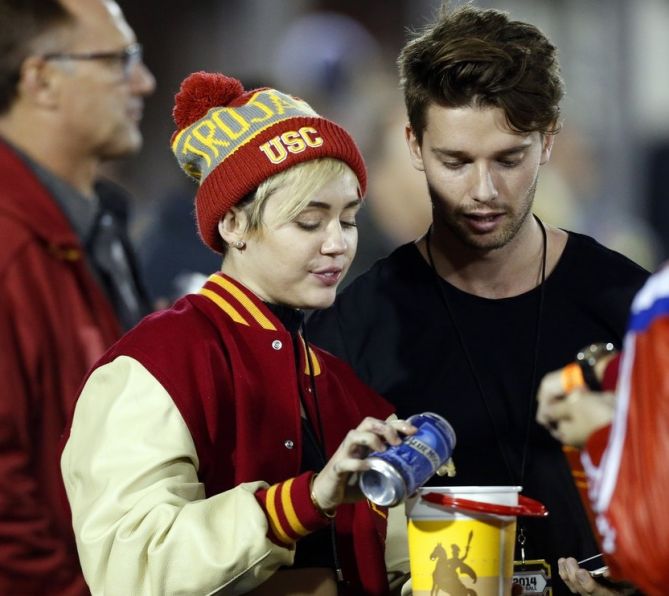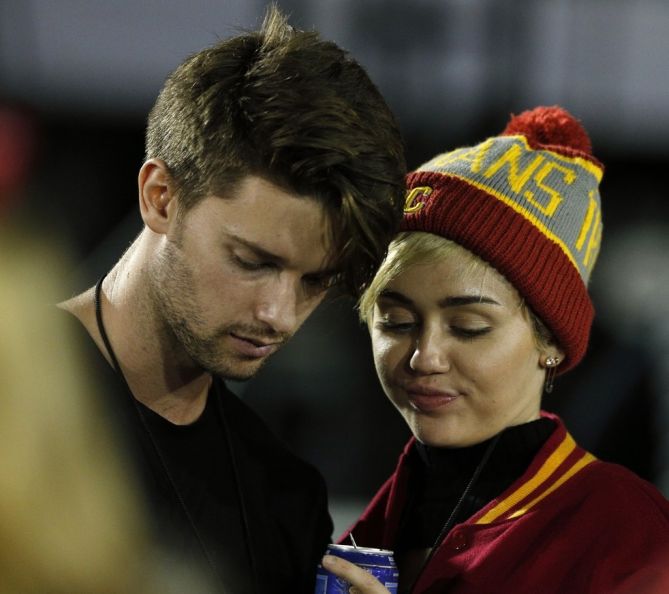 Miley Cyrus locks lips with her new boyfriend, Patrick Schwarzenegger, while at a USC football game in Los Angeles on November 13, 2014
On one hand, they could just be playing around. But on the other, I can't help but think that perhaps this is a good pairing. Maybe Patrick will have some kind good influence on her. The two were even spotted together on Wednesday, and for the date, Miley actually wore proper clothes.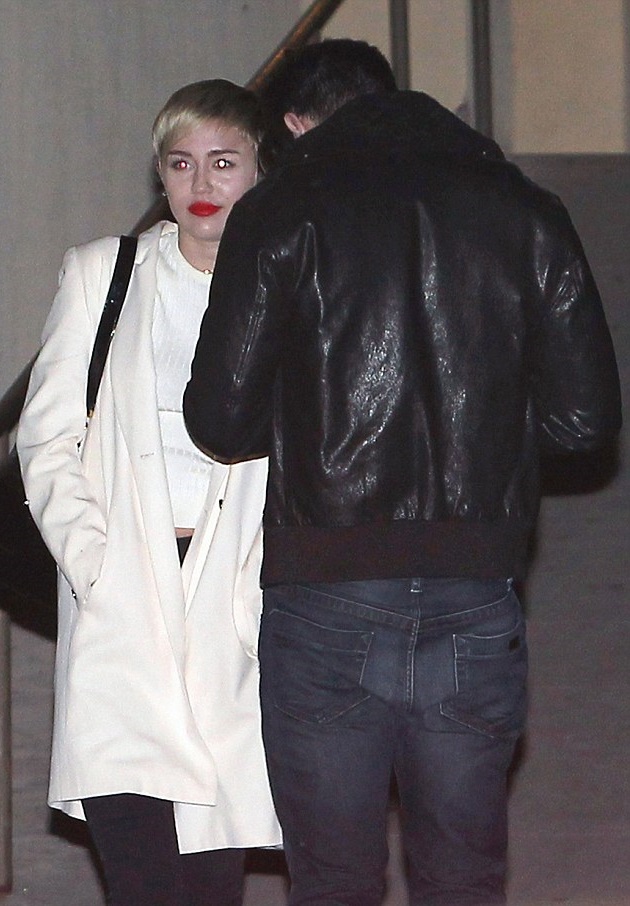 Miley puts on some decent clothes as she and Patrick step out on a date on November 12, 2014
I'm not sure how long they've been going out, but if the outfit Miley wore to a baby shower held early this month is an indication, then my guess is they've been hanging out for a while now.
The Wrecking Ball artist looked rather cute in the girly pink checkered ensemble she wore to her friend's baby shower last November 2. Her outfit consisted of a white crop top paired with a pink pleated skirt and a matching pink jacket. Miley finished the mix with a hairclip, a quilted backpack (probably Chanel), black tights, and a some chunky buckled boots.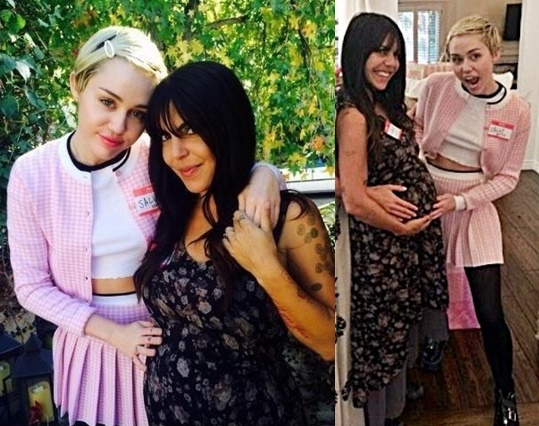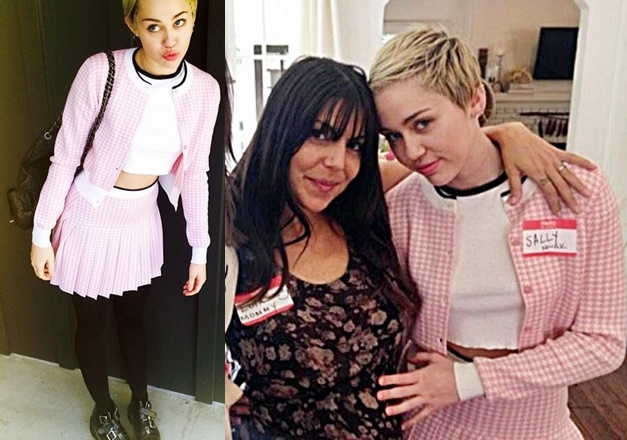 Miley attends a friends baby shower in a pink school-girl attire teamed with chunky boots, November 2, 2014
How do you like the outfit?
Not bad, right? At least she's clothed and her tongue isn't on display. And since we're all about shoes here, allow me to give you a closer look at those chunky boots on Miley's feet. Those are the Agyness Deyn x Dr. Martens 3-Strap Ankle Boots. It's part of a limited edition collection and sadly, sold out everywhere.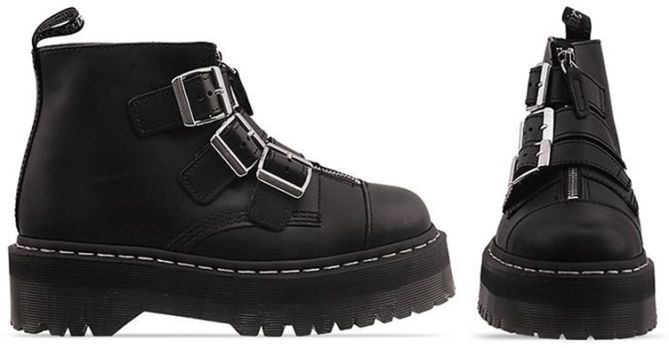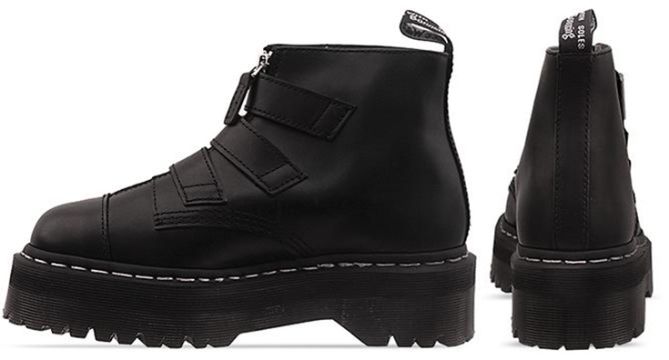 Agyness Deyn x Dr. Martens 3-Strap Ankle Boots, $170
I'm not really fond of chunky footwear, but if you can see the beauty in these shoes, I will not judge. You'll need to get creative if you want your hands on a pair (i.e. check eBay). Or, you can consider these chunky lace-up buckled boots called the Bryony, also from Dr. Martens: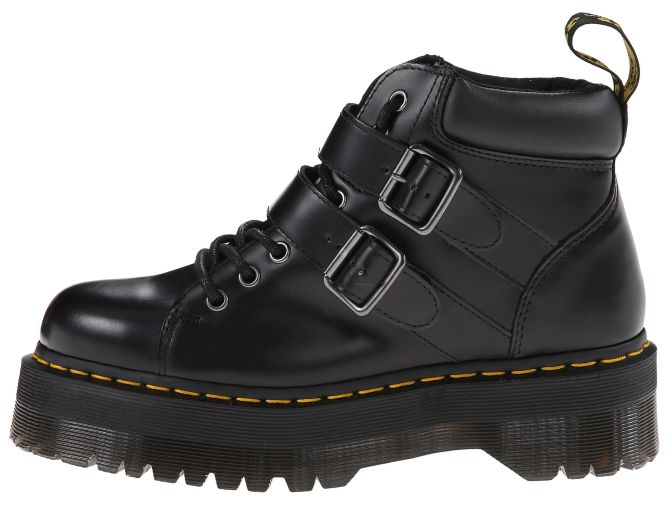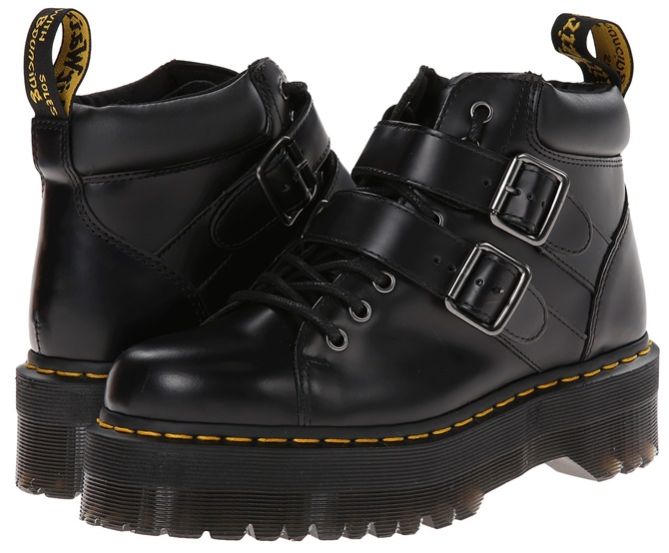 Dr. Martens Bryony Buckled Lace-Up Boots, $180
To steal Miley's look, wear the boots with a cropped jacket and full or pleated mini skirt. Try the combination from Topshop below or create your own pairing. Also, don't forget to wear black tights.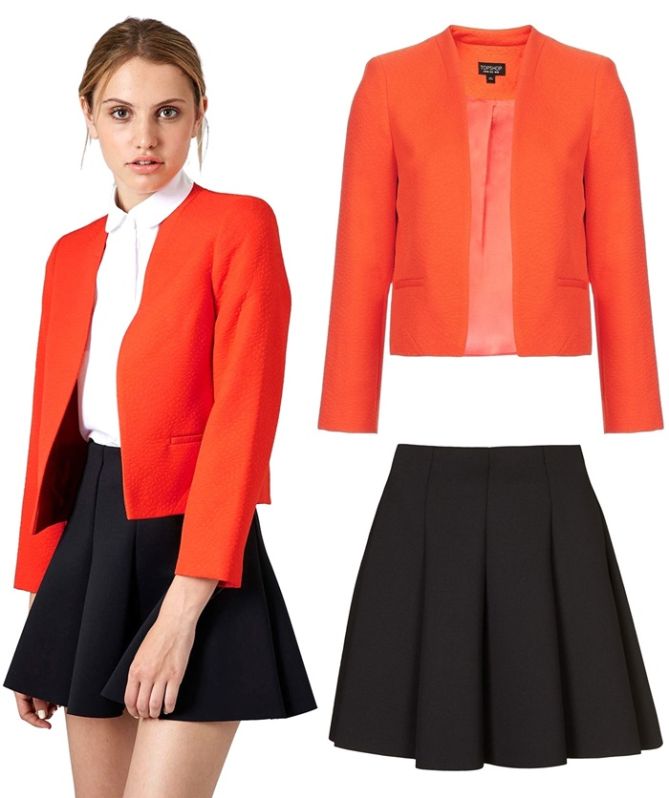 Topshop Pleated Scuba Skirt, $48 / Topshop Textured Crop Jacket, $55 (was $116)