Mila Kunis literally caught the attention of the crowd when she walked in the red carpet for the premier of her latest movie, Jupiter Ascending.  The 31-year-old actress looked so stunning and sexy in a glamorous Dolce and Gabbana black dress and Christian Louboutin pumps.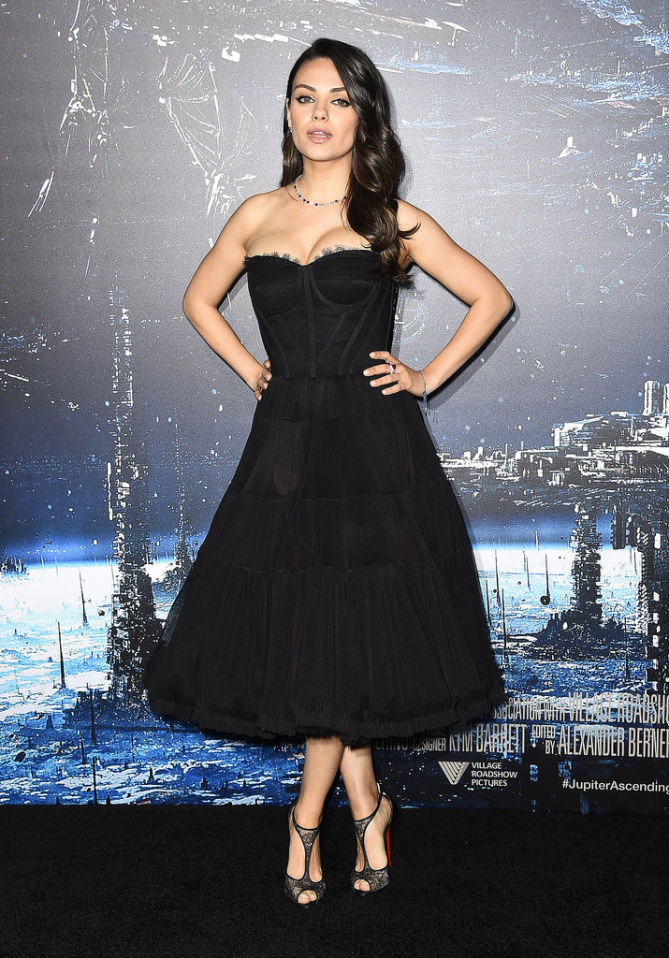 The actress didn't really look like she just gave birth some couple of months ago. Mila just gave birth to her and Ashton Kutcher's cutie baby Wyatt four months ago, but she is really looking better than ever. The actress credits breastfeeding as the 'great workout' that helped her get back in shape so quickly. She flashed plenty of her ample cleavage in a beautiful black gown, which boasted a corseted top.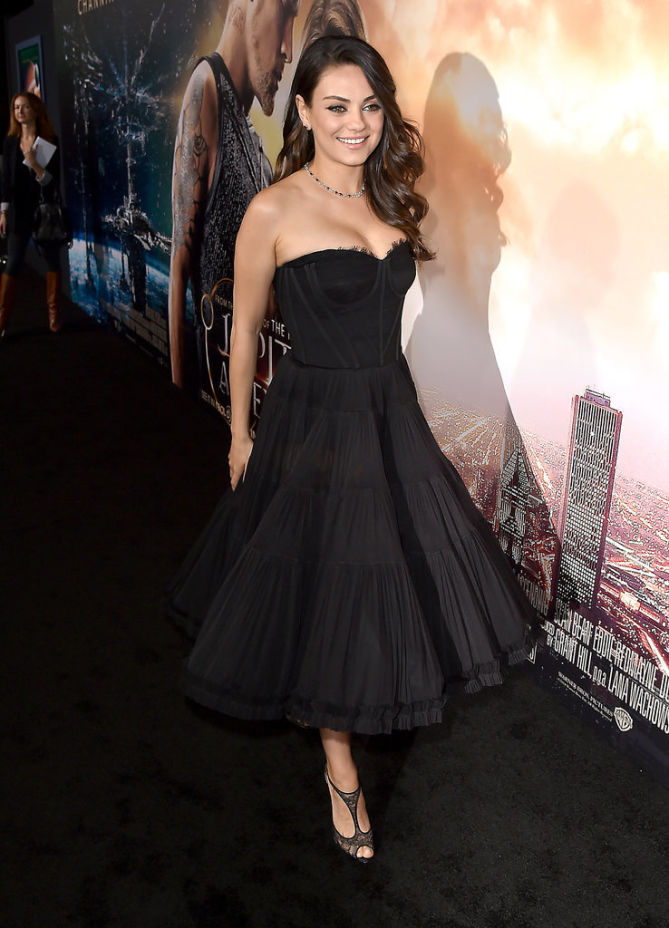 Mila was joined by Ashton Kutcher during the premier night alongside her on-screen love interest, Channing Tatum and other co-stars in the movie.
I know you like Mila's prom-like dress but I'm sure you are also rooting for her sexy Christian Louboutin Patinana Strass Red Sole sandals. If you want to achieve that sexy feet of Mila Kunis, go surf the net now to buy this pair online.