Here's what I like about Mila Kunis — apart from the fact that she's stunningly beautiful, she's unpretentious and authentic. She dresses without trying too hard.
I know she's a celebrity and she's supposed to step up her fashion game each time she makes an appearance; but I also think it's refreshing to see someone being very real. A lot of fashion critics have said that her maternity style leaves a lot to be desired. But think about it, when you're pregnant, the last thing you want to do is doll up and wear high heels. With Mila, what you see is what you get. And the truth is, that is actually enough.
On Wednesday, Mila was one of the guests at the AOL Build Speaker Series. For the gig, she kept it simple but striking by wearing a printed red blouse, a pair of dark blue skinny jeans, and some really cute red ankle strap pumps. Her hair was styled in soft waves and parted at the center. She barely wore any jewelry but she still looked beautiful.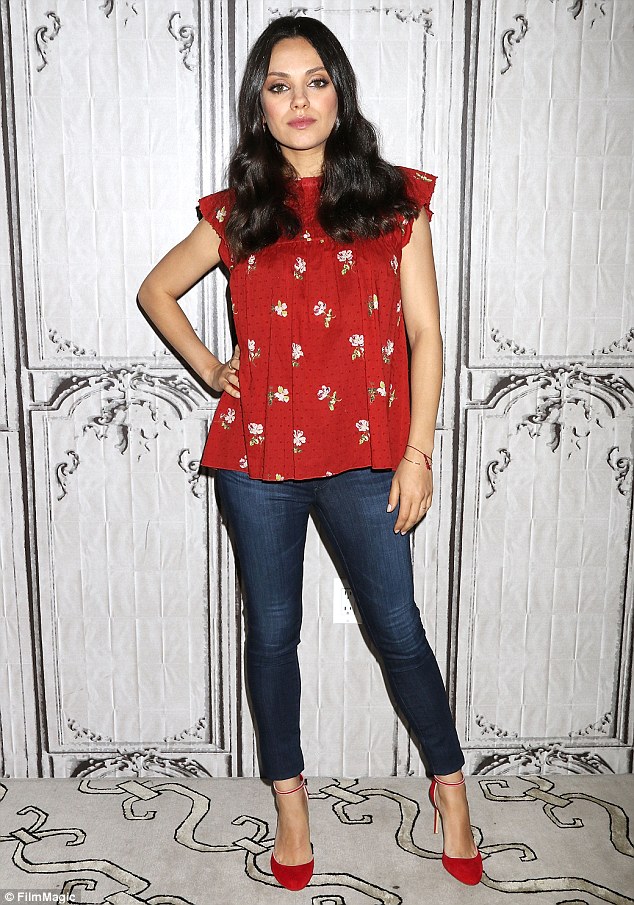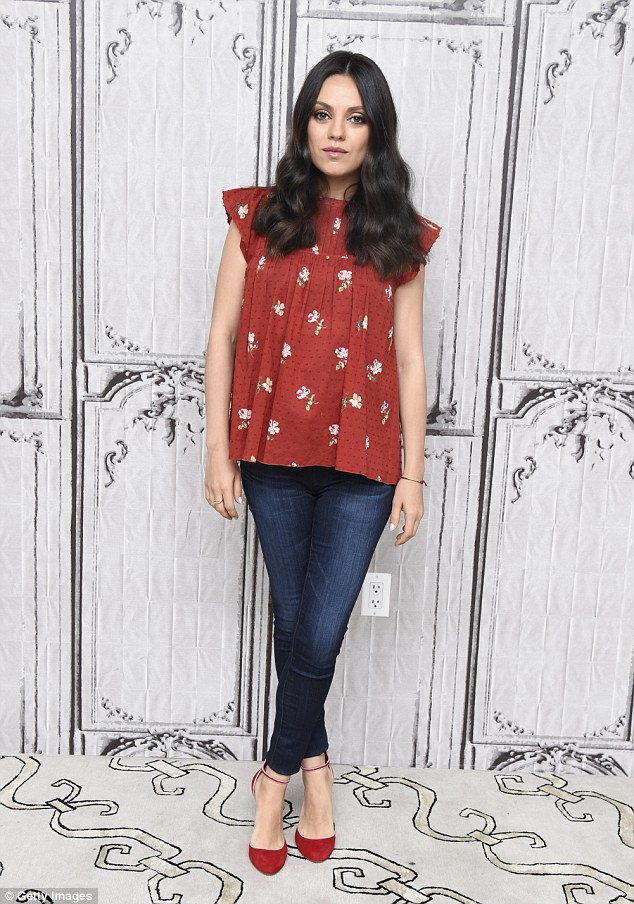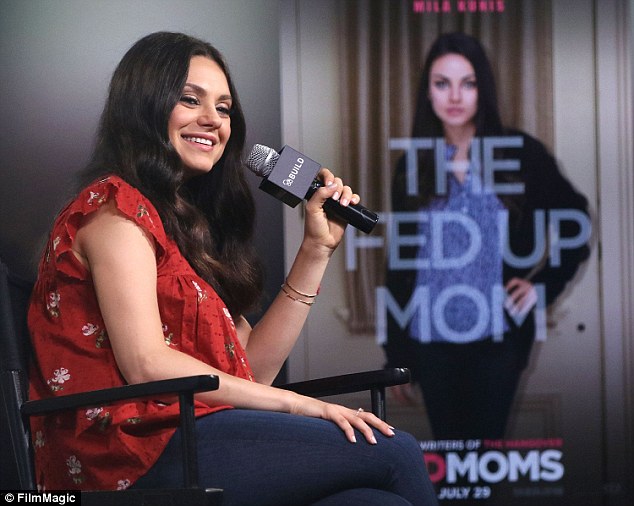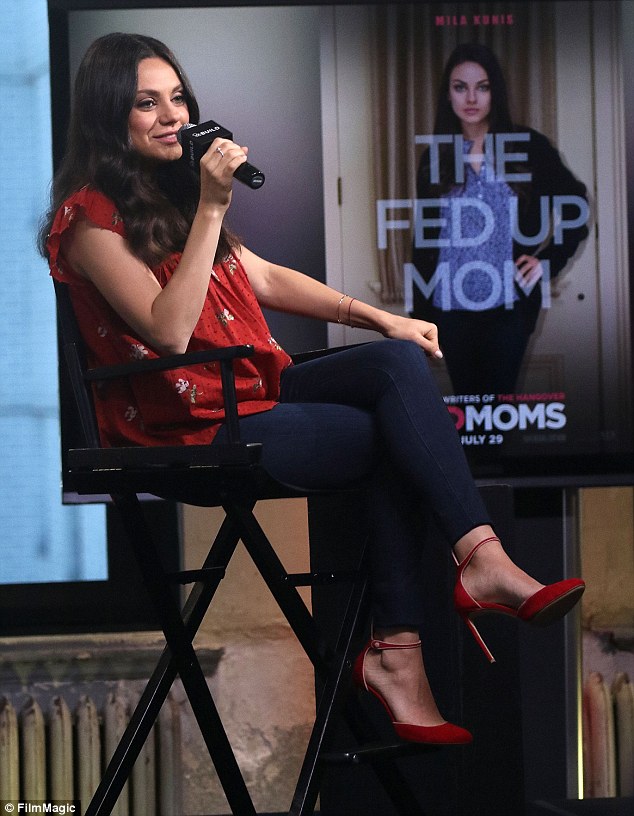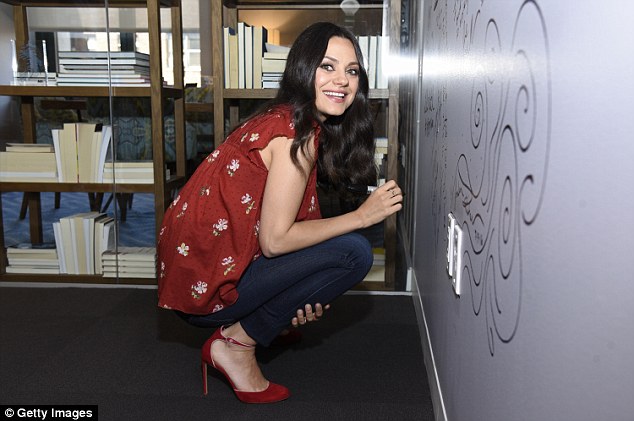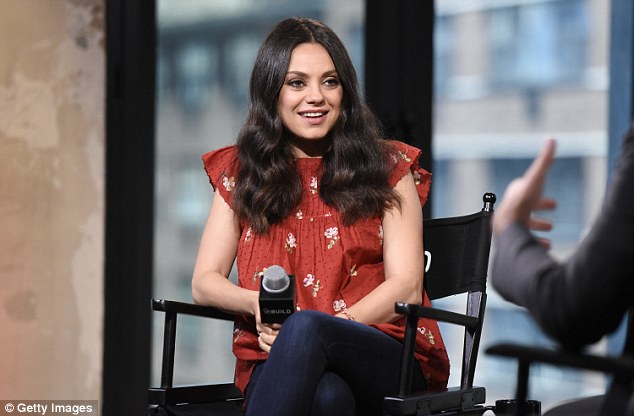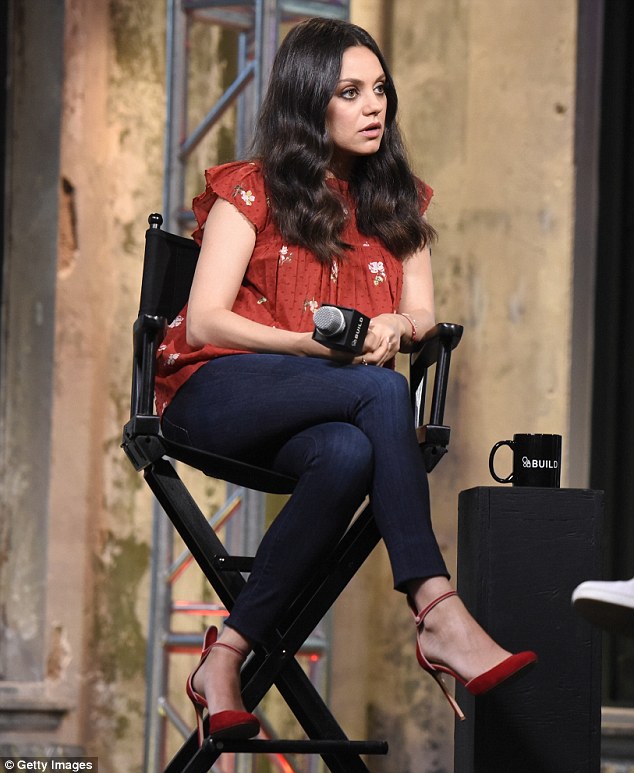 Mila Kunis makes an appearance at the AOL Build Speaker Series in New York City on July 20, 2016
Doesn't she look lovely? The red suits her. Would you agree?
Mila is currently pregnant with her second child, so I like how she concealed the baby bump with a swingy top. Matching the red top with red shoes was a good move as well. The blue-ness of her jeans accentuated the red pieces and made the whole ensemble divine.
Red is a statement color and it does a really great job of dressing up an outfit. If you want to look fabulous in a snap, try putting on some red lipstick or slipping into a pair of red heels. Trust me, it'll do wonders.
No details have been released on Mila's whole outfit yet, but her shoes appear to be very similar to the black-and-white pair she used last week, which were from Francesco Russo.
I guess you could say she likes the silhouette so much that she got them in different colors. The red suede version isn't available online, but here are other variants of the same shoe style for you to check out: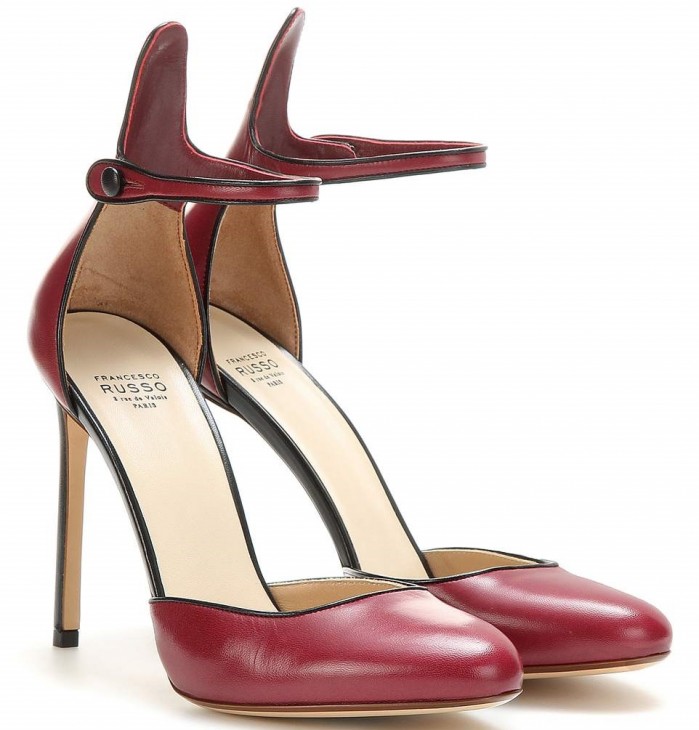 Francesco Russo Ankle Strap Leather Pumps in Deep Red, $475 (was $950)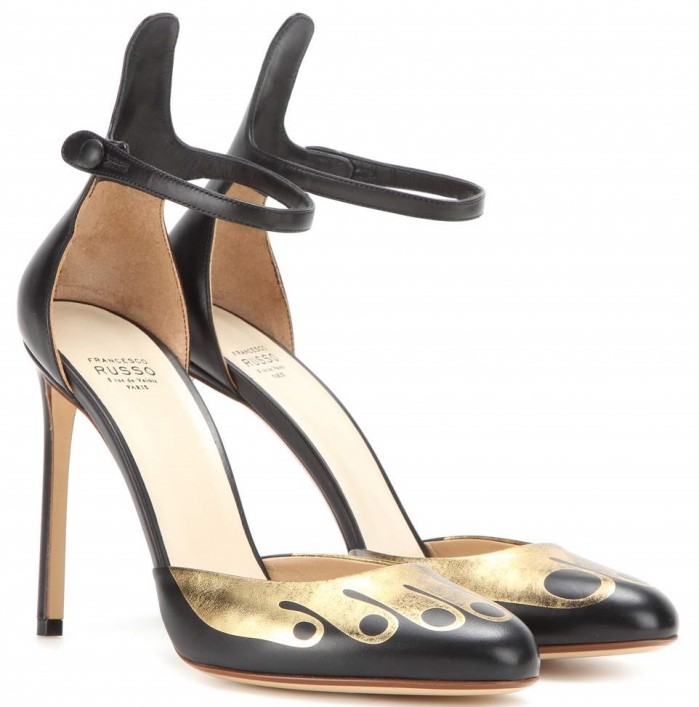 Francesco Russo Printed Ankle Strap Leather Pumps, $550 (was $1100)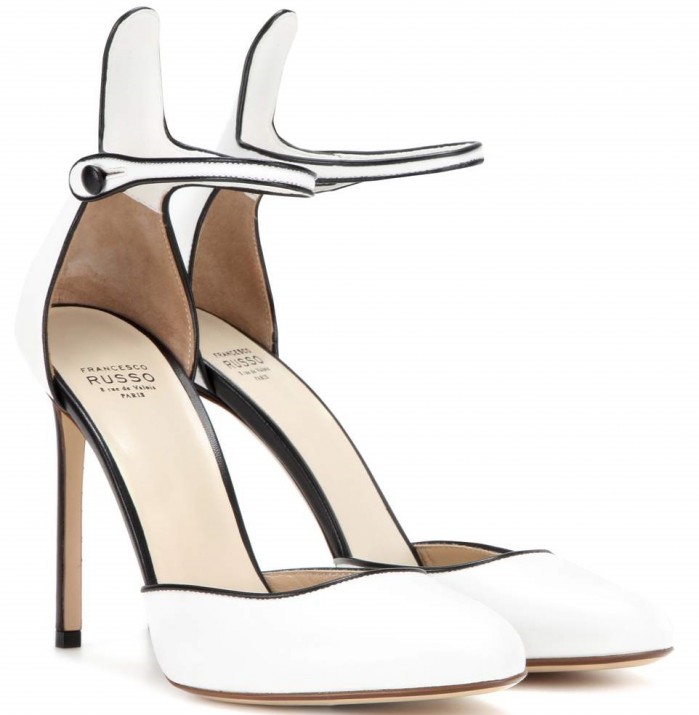 Francesco Russo Ankle Strap Leather Pumps in White and Black, $475 (was $950)
If you wish to steal Mila's style for much less, I recommend these red pumps from Tahari and off-shoulder printed blouse from Free People. Wear with your best-fitting blue skinny jeans and then top off with dramatic eyewear: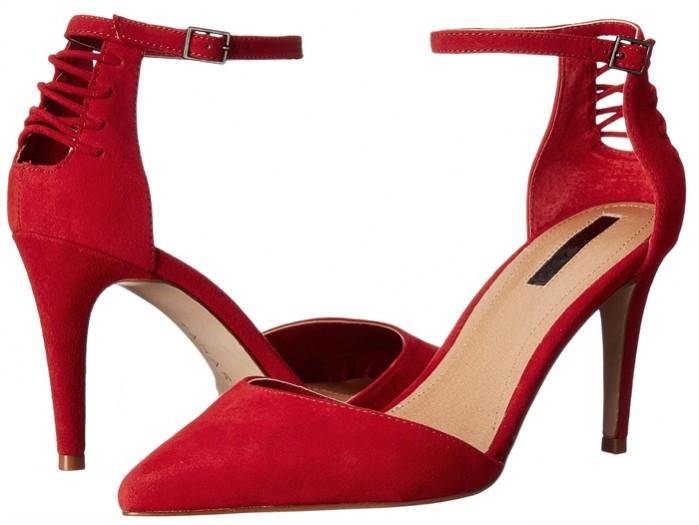 Tahari Bright Ankle Strap Pumps, $89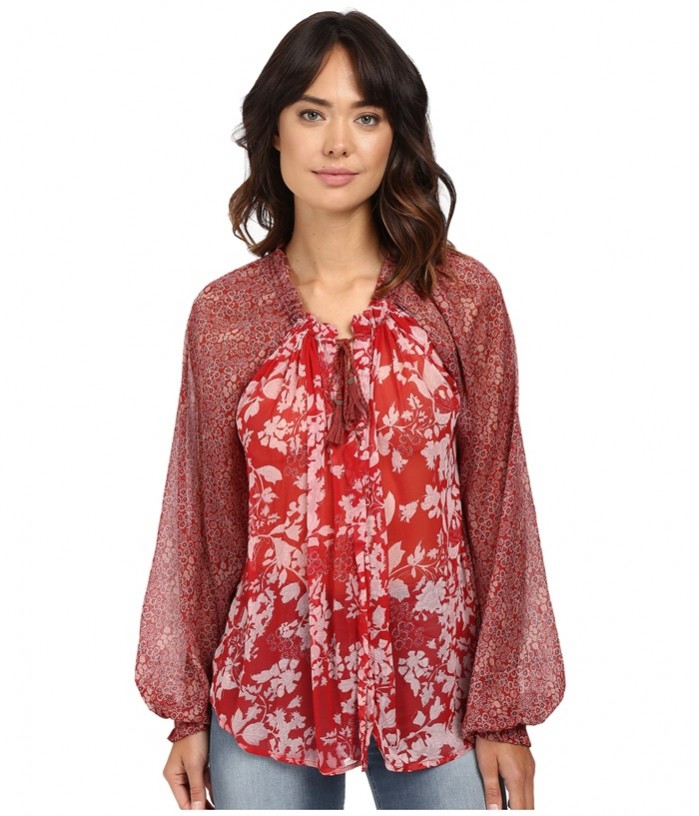 Free People Printed Off Shoulder Hendrix Blouse, $108