You know, I never thought Michelle Rodriguez was the type to attend fashion shows and whatnot. Apparently, I was mistaken. The actress was snapped seated on the front row of Versace's Haute Couture presentation during Paris Fashion Week. For the occasion, she slipped into a skimpy low cut V-neck dress, then teamed the piece with a black fur jacket by Versace and a pair of black platform heels — both of which were gold detailed.
I will probably get a lot of flak for saying this, but Michelle failed to look fabulous. No, don't get me wrong. The outfit doesn't look bad, but she looked so gloomy in the attire; kind of like the face you would get when you don't like what you're wearing. Check her out below, then tell me if you agree: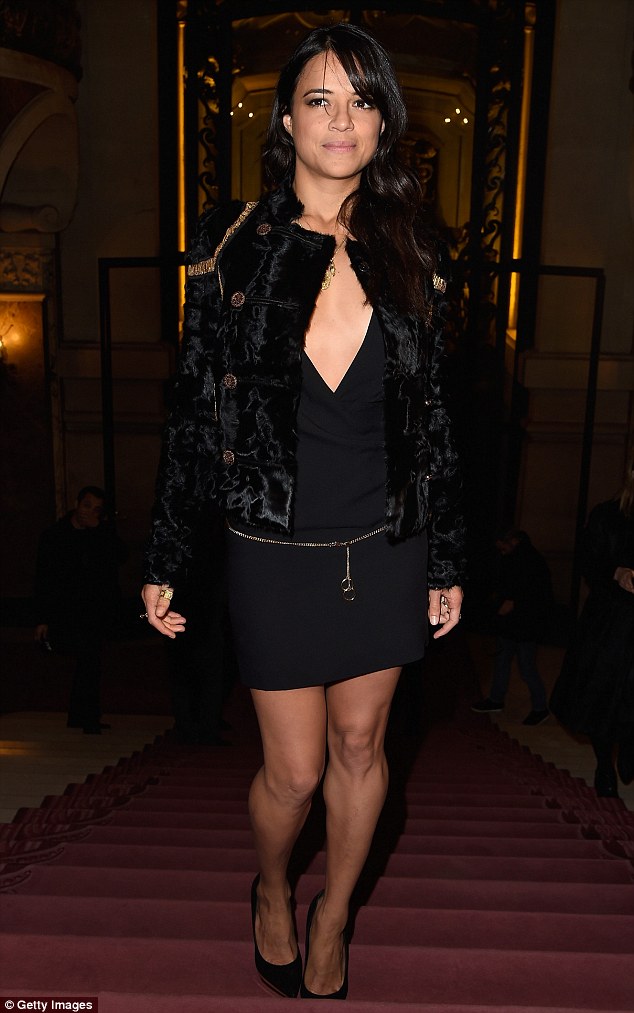 Michelle Rodriguez attends the Versace presentation during Paris Haute Couture Fashion Week, January 24, 2015
Do you think she looks fabulous?
I'm not too fond of the jacket, but I think she looks alright in the whole getup. What I love, however, are her shoes. They're classic and glamorous all at once — thanks to the gold insets. The pair is also from Versace —an off-season style you will no longer find anywhere. In any case, below is a closer look: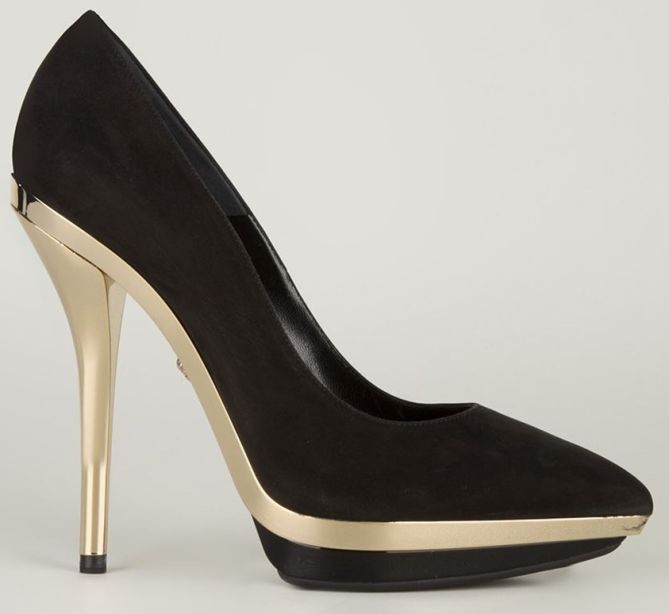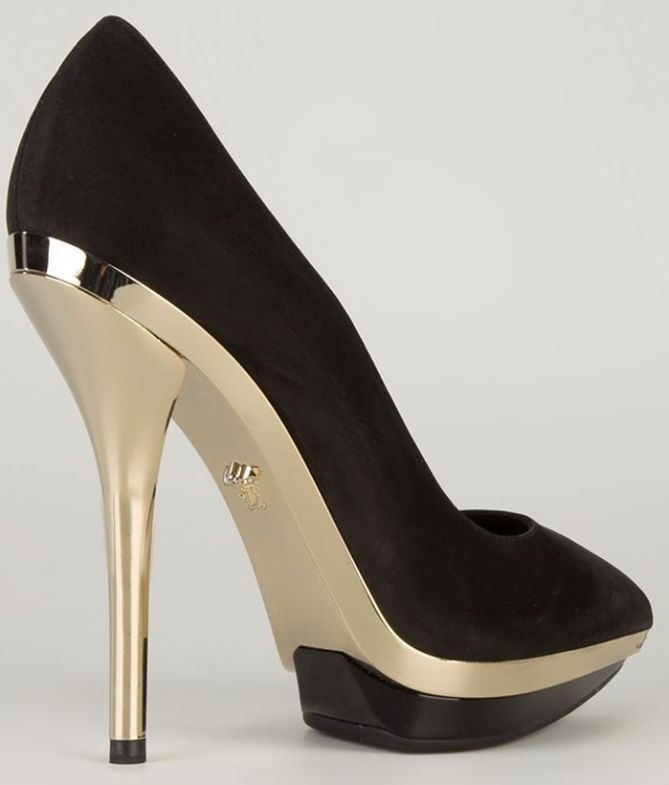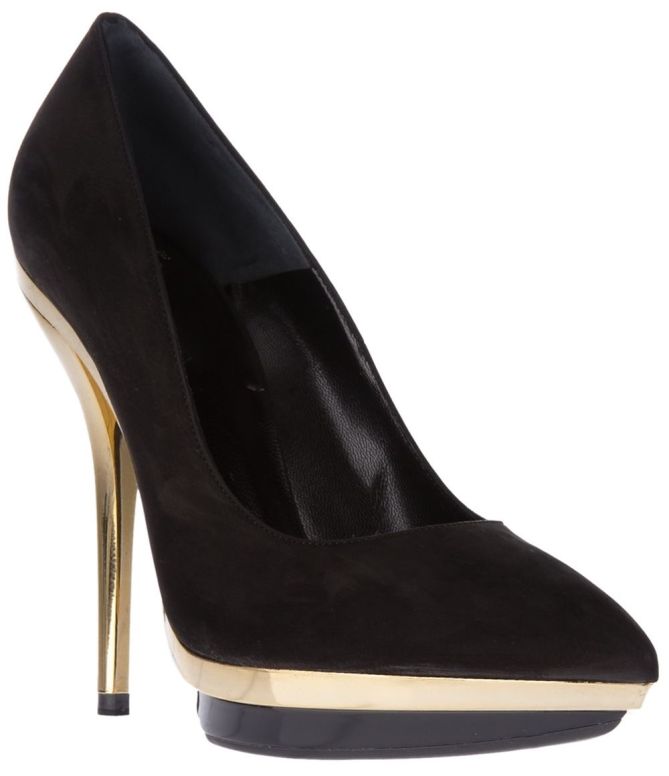 Versace Gold Heel Platform Pumps, sold out
You want?
Sorry, they're sold out. However, below are a couple of gold-detailed pumps that will loosely remind you of Michelle's Versace heels. Both are more affordable too: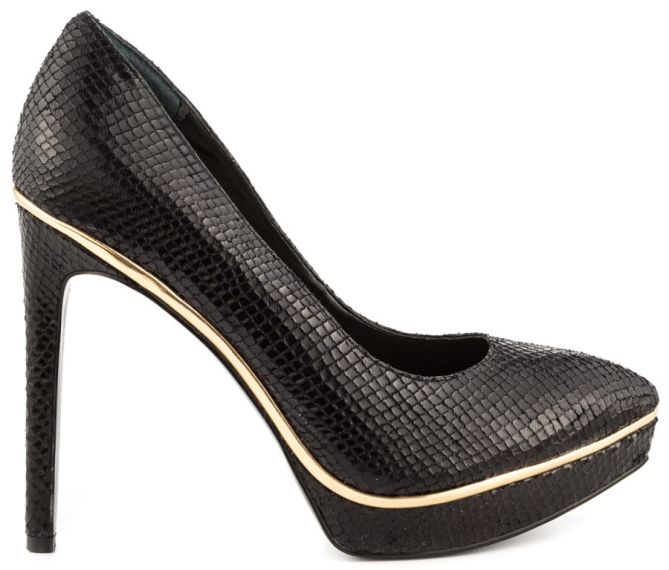 GUESS Leena Pumps, $100
Vince Camuto Deba Pumps, $140