Michelle Rodriguez exudes an aura that is both feminine and masculine. It's kind of like the vibe you get from Cara Delevingne, but tougher.
On Tuesday night, however, Michelle was all woman when she attended the Lancome party held in Paris. For the occasion, she brought film producer Mohammed Al Turki as her date, and wore a plunging black cutout number that showcased her figure.
While walking the red carpet, Mohammed assisted the actress with her black frock, which came detailed with a relatively high split on the front. In doing so, however, Michelle accidentally exposed her black underwear.
Nothing to fuss about, really; the panties were black and they were simple. No lacy material, whatsoever. That said, the high heels she used to go with were worth a second glance. Check out Michelle's sandals, then tell me if you can ID them: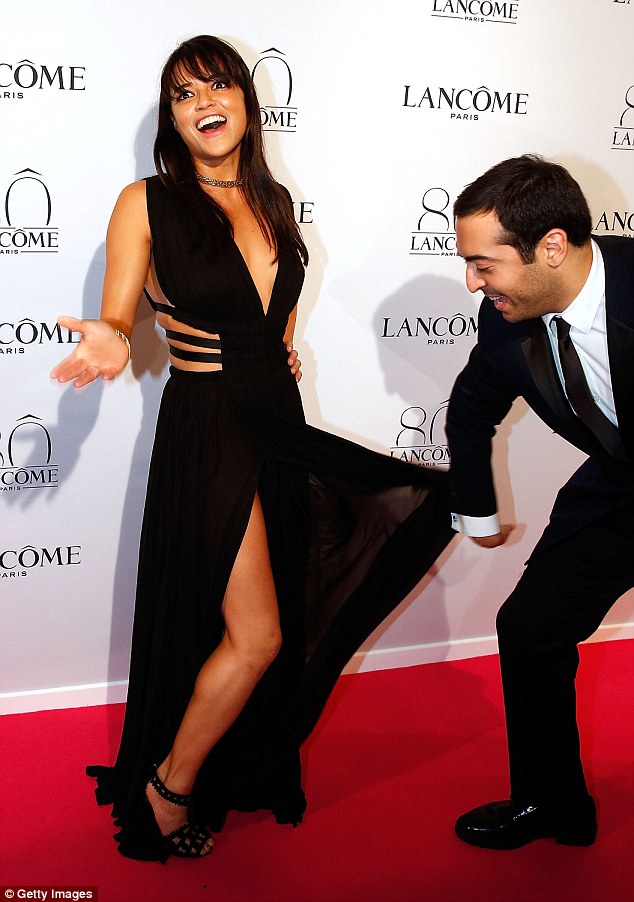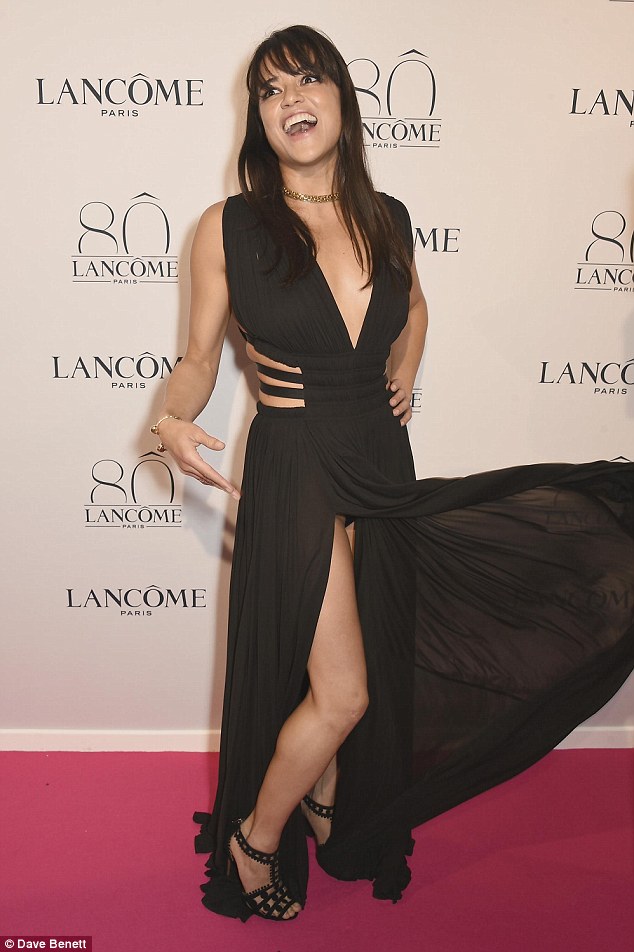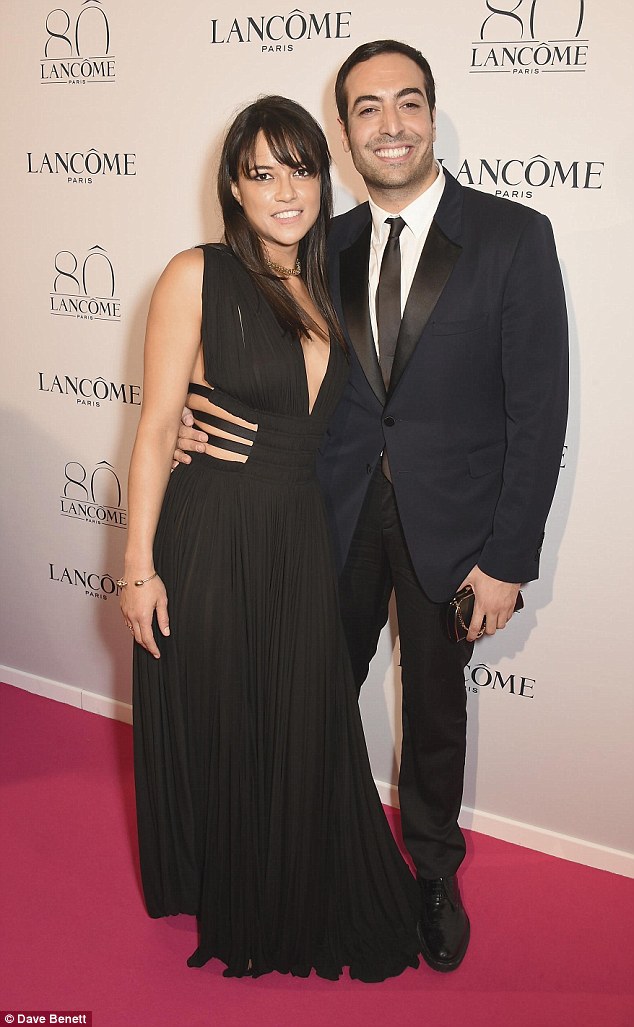 Michelle Rodriguez attends the Lancome party held in Paris with Mohammed Al Turki on July 7, 2015
Well, can you put a name on those sandals?
Michelle's heels and gown are by Azzedine Alaia. Both are not available online, but below is a closer look at the shoes so you can fall in love with them even more: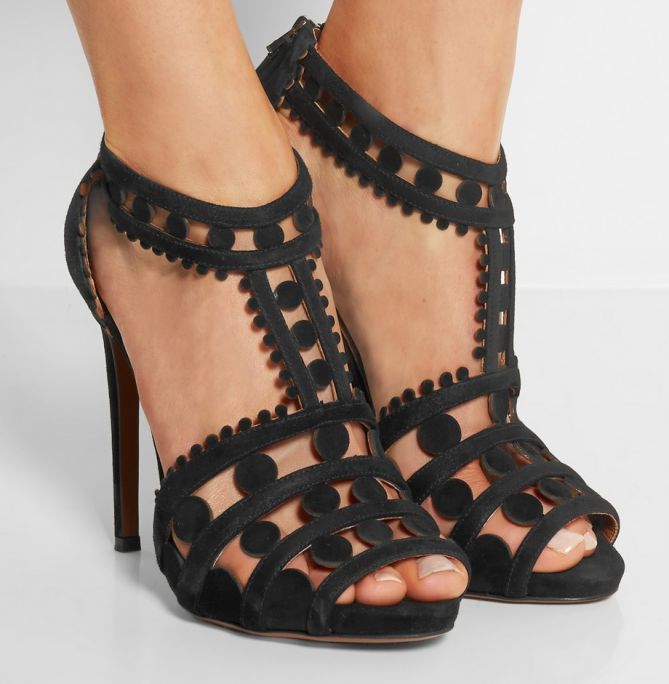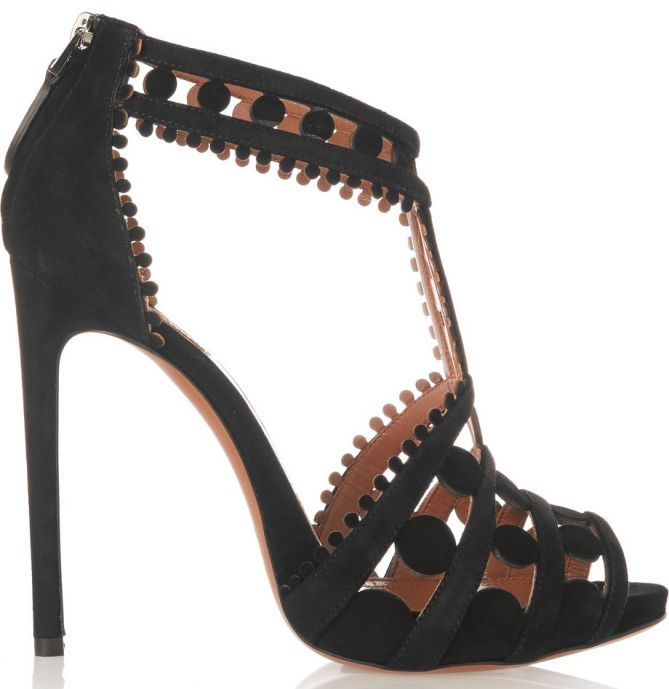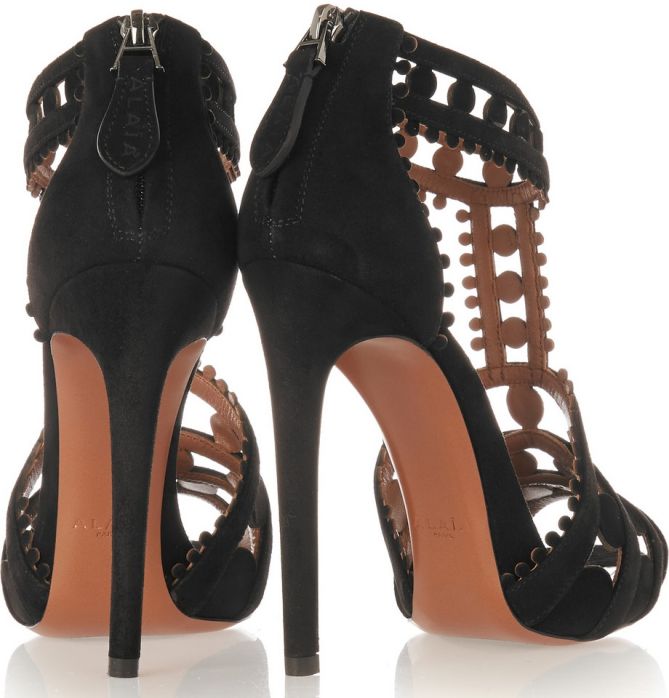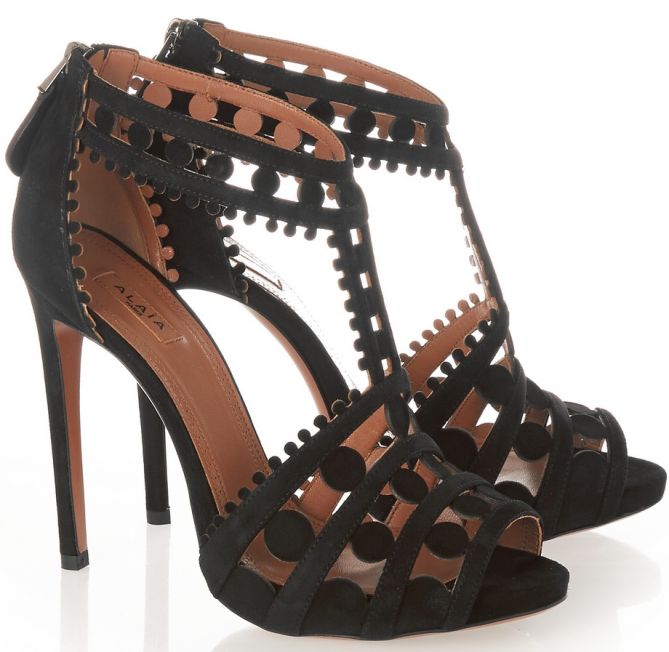 Azzedine Alaia Suede Cutout Sandals, $1570
Exquisite, yes?
They're crafted from suede leather and feature intricate laser-cut detailing all throughout the uppers. The sandals also come with 5-inch-tall heels and half-inch-thick platforms. They truly are divine, in my opinion. You can actually understand why they're priced at $1570.
If you're smitten with the details, you may access the sandals through Net-A-Porter's international site. Below is another offering from the label that is just as fancy: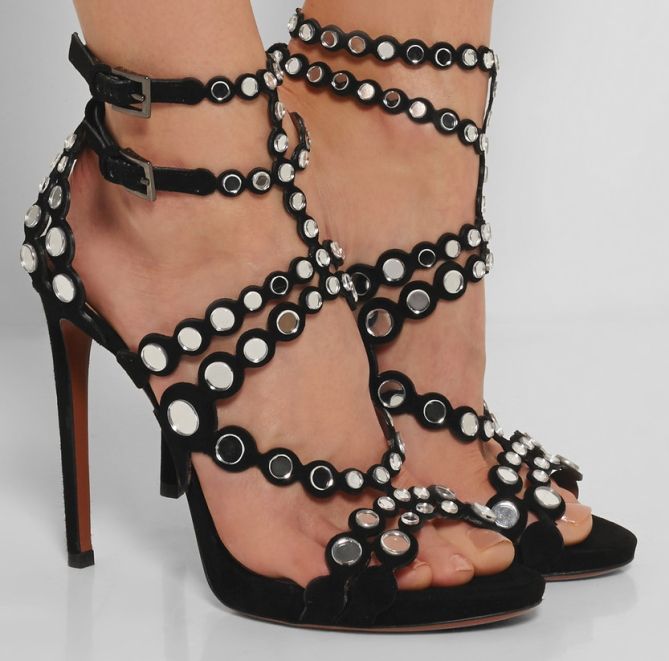 Azzedine Alaia Mirror Detailed Laser Cut Sandals, $2110
For the gals who prefer to be frugal and practical, you may consider these cutout sandals from Klub Nico instead. They're just as intricately detailed, though not exactly as tall (heels are at 4.25 inches):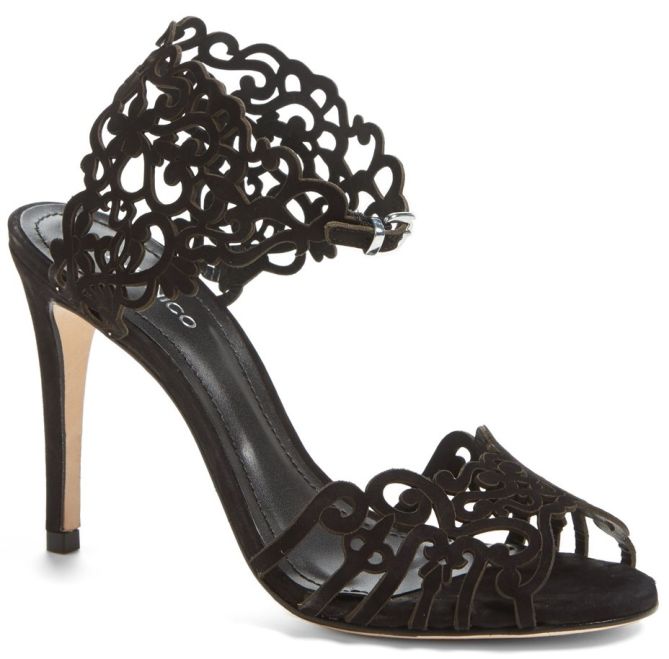 Klub Nico Moxie Sandals, $200