Yesterday there was the Golden Globes ceremony and the after party as well.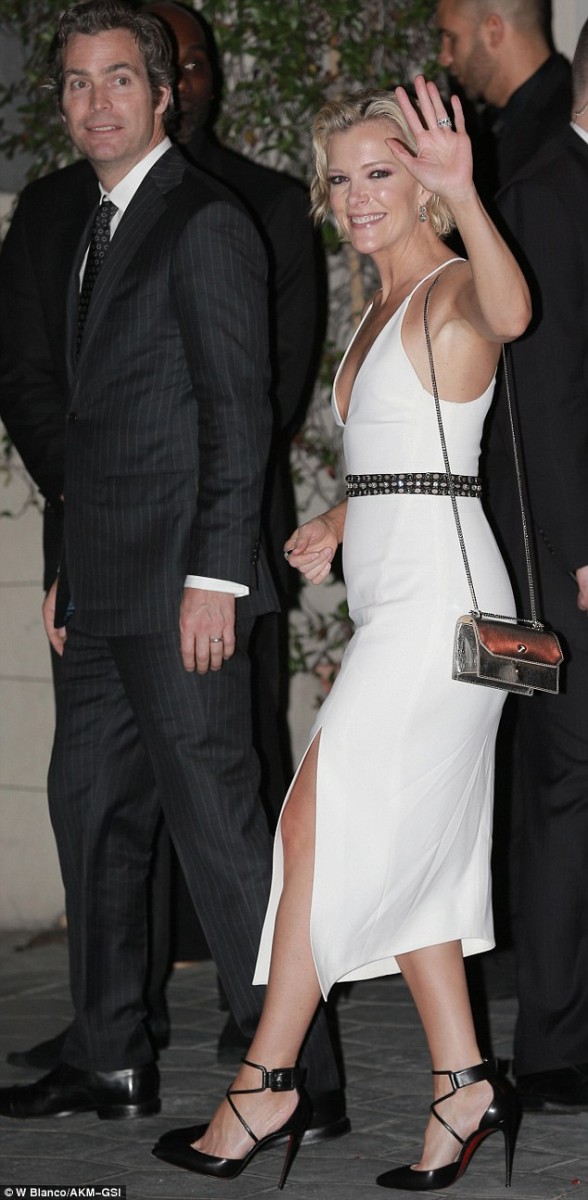 Megyn Kelly was spotted with her husband Douglas Brunt when they were going to an exclusive post-Golden Globes bash hosted by CAA at the Sunset Tower Hotel.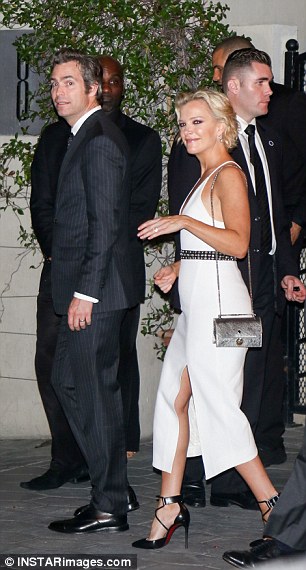 They looked really happy and in love. They entered in the hotel waving to the crowds outside. Doug looked really fit and formal in a black pinstripe suit. He added to his look a white oxford and paisley tie. But let's focus on Megyn's style for the event.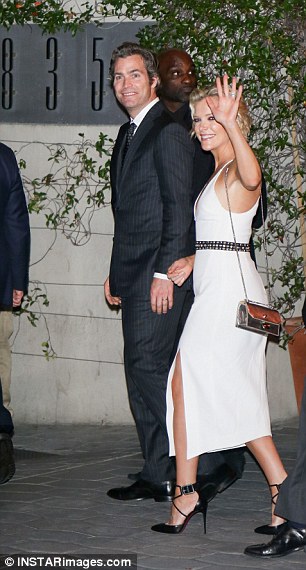 She wore a white dress with a deep cut to show off her beautiful body. This dress costs 1,457 dollars. She matched it with simple diamond-drop earrings and a beautiful pair of Christian Louboutin Leather Multi-strap Point-Toe pumps that costs 850 dollars.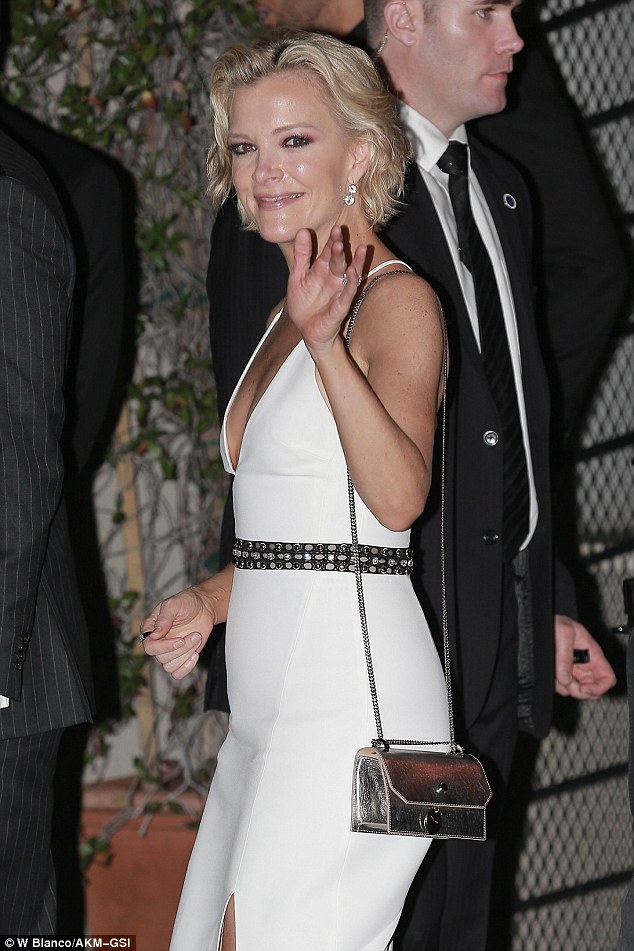 They are the shoes of every woman's dreams. She was absollutely stunning and these shoes fave to her a chic touch.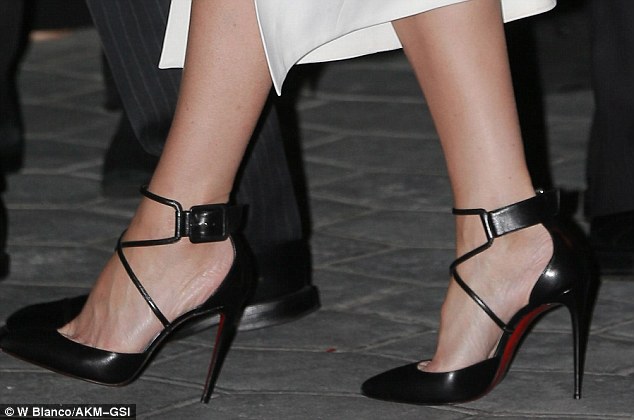 She was elegant and chic. To complete her outfit Megyn kept her hair simple. The outfit she wore was really expensive but she will be paid a lot by Fox News.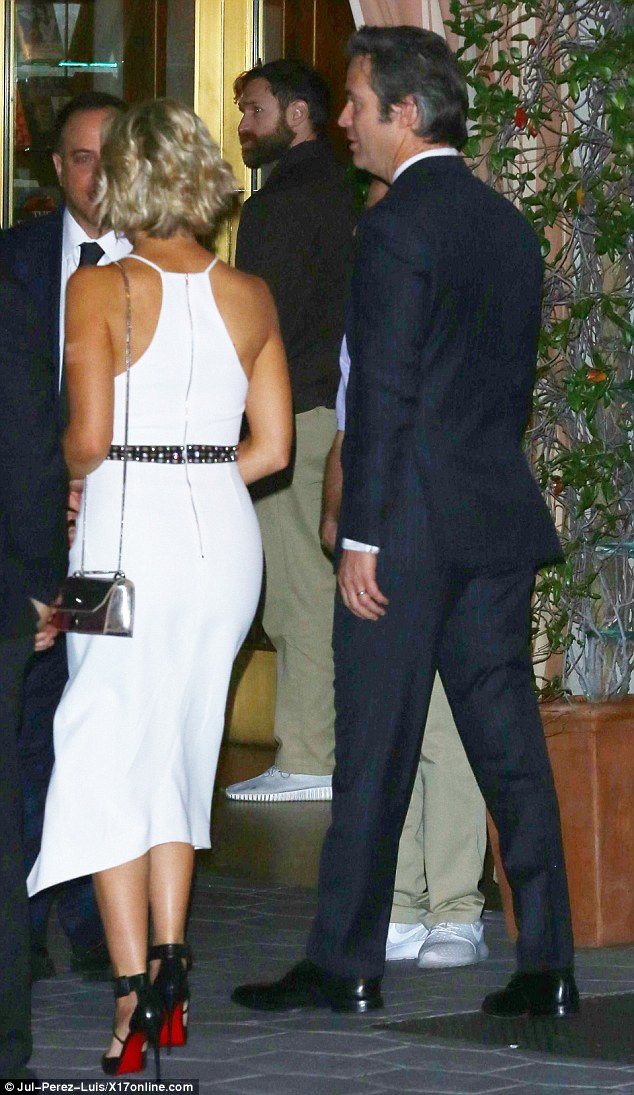 At the party there were also other stars and winners of the Golden Globes as the actor Aaron Taylor-Johnson that won the Golden globe in the Supporting Actor category for his performance in Nocturnal Animals. Then also others went to the event like Amy Adams, Hugh Grant, Pierce Brosnan, Laura Dem and so much more. We think they all had so much fun!
Buy a cheaper similar pair clicking below from New Look.