She's single, again! Megan McKenna wants to show the world (and her ex) how stunning she is. The Towie reality star was spotted during a girls night out with a new hair cut and a sexy style. The occasion was a Justin Bieber concert in London last Saturday.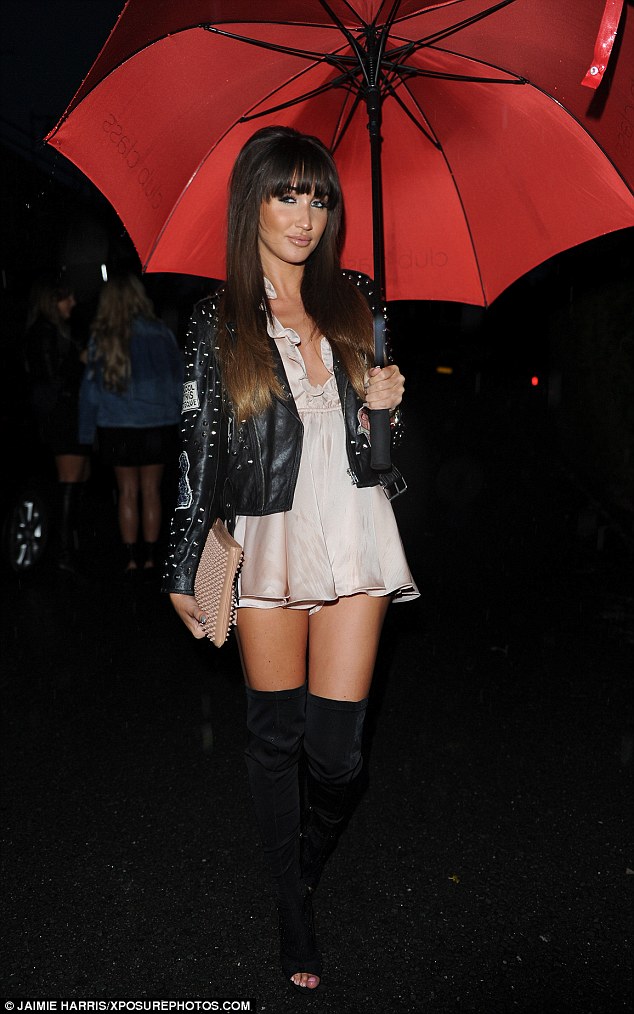 Let's analize what she wore: a rocking a slinky and romantic mini-dress matched with a studded biker jacket. What an amazing contrast! She chose to be elevated with a pair of peep-toe, over-the-knee boots from her collaboration with MissPap. This kind of boots fits perfectly with her slim figure.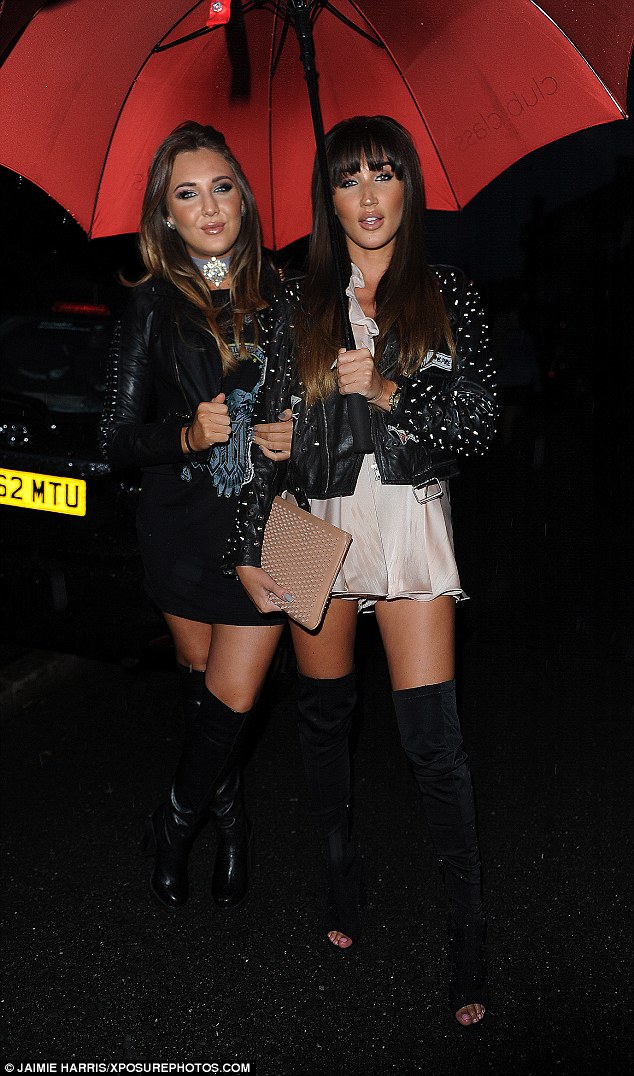 At her hands a pink rose studded clutch. For her make-up she choose a very glossy glossy look with highlighter and super shiny lips. The 24 years old reality star was with her sister Millie and her friend Amber.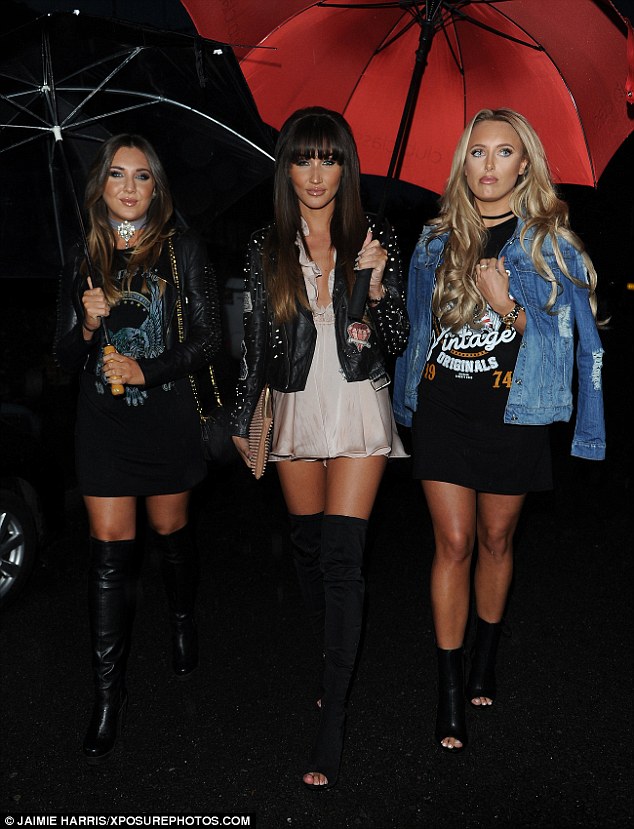 The really focus of the look, apart from the shoes, is on the hair. Her ex Pete Wicks had a sexting scandal so Megan McKenna decided for a brand new hairdo. She opted for a full fringe cut that give her a classy and mature look.
If you haven't her pair of toned legs stay away from this boots and mini dresses. Even if you could try to match it with knit sweater dresses for the new cold season. Buy it clicking below.