Megan Fox's marriage may be in a rut, but her work life is certainly on high. Aside from Teenage Mutant Ninja Turtles, the actress is now slated to appear on the hit show, New Girl. In fact, in preparation for the shoot, which commenced early this week, Megan made a trip to the salon to pamper herself over the weekend.
For the me-time session, she decked in a casual attire of ripped denim shorts, a graphic tee, and a plaid shirt wrapped around her waist. Complementing the leg-baring ensemble were sunnies, a practical crossbody bag, and a pair of rugged hi-top sneakers. The look was very laid-back, but no surprises there since Megan is known to favor dressing down when she's off-duty.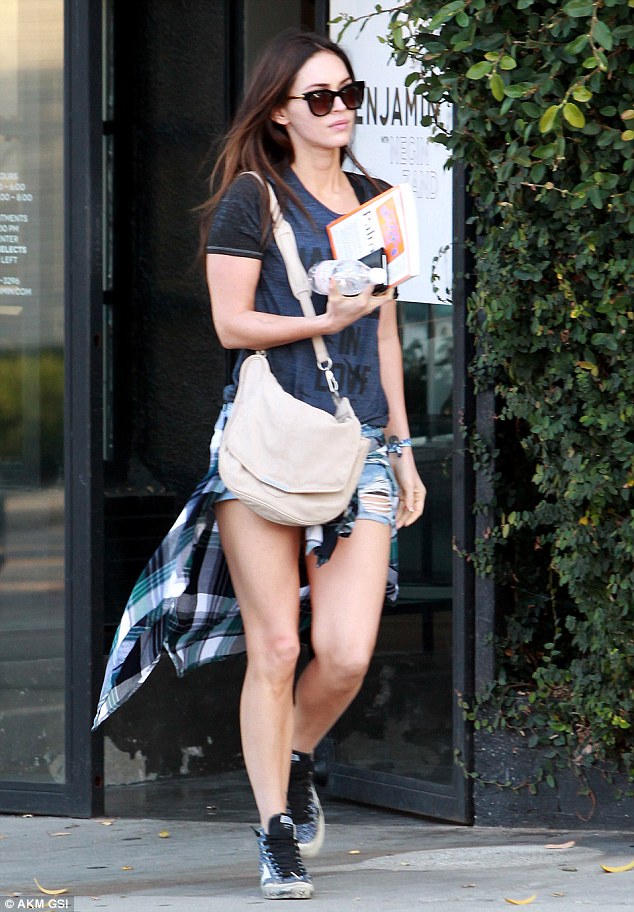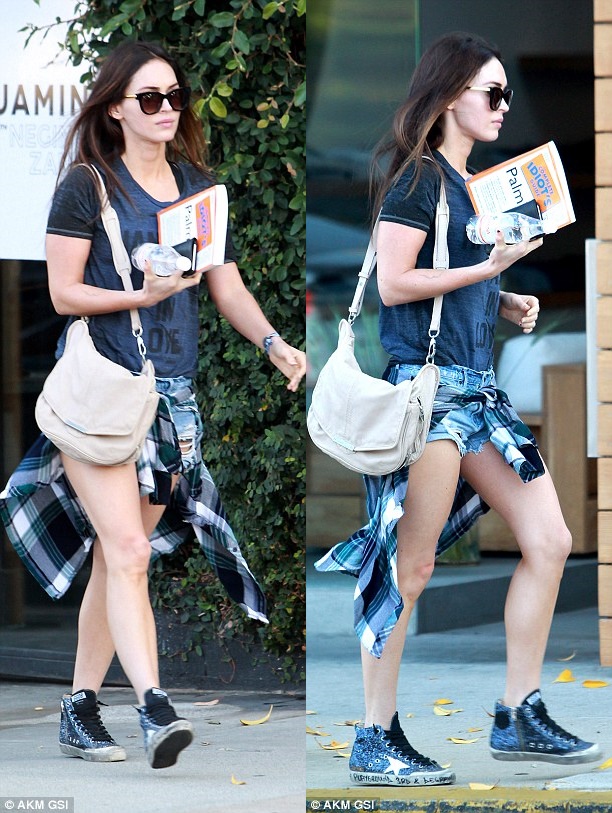 Megan Fox leaves a salon in West Hollywood on October 18, 2015
What do you think of Megan's latest street style, do you approve or do you sometimes wish she'd put on fancier pieces?
With Megan, you can put her in any outfit, be it a sack or a garbage bag, and she will still look gorgeous. I guess that's the beauty of having such a pretty face and a fit body.
No details have emerged on her shirt, tee, and denim shorts, but if you think her hi-tops look cool, you can grab 'em over at Barneys. They're from Golden Goose, and they are actually crafted in glittered material — which was quite surprising given how "distressed" they look.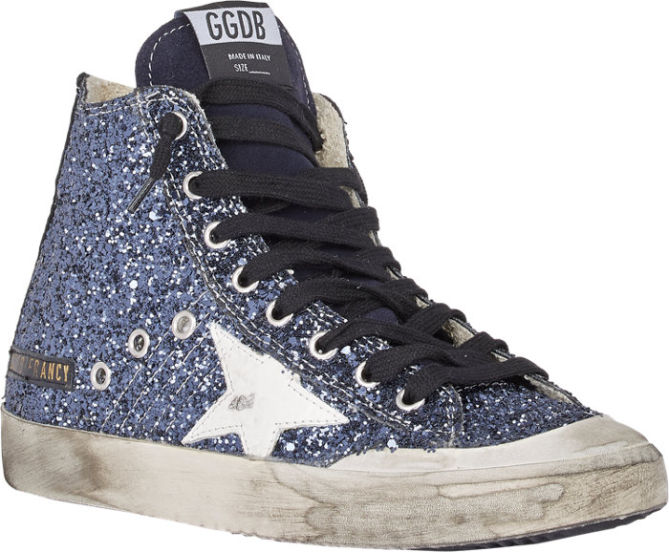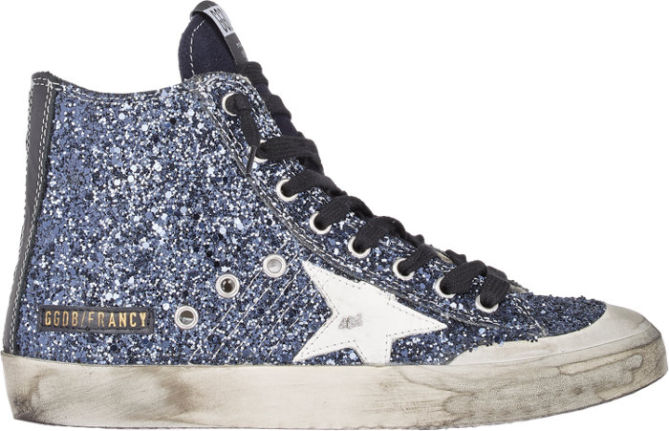 Golden Goose Francy Glitter Sneakers, $585
They're cute up close. Would you agree?
I'm not happy with the price tag, though. Six hundred dollars for a pair of glitter sneakers sounds a bit sinful. If you're not particular with brand names, you can try these glittered sneakers from Beverly Hills Polo Club instead: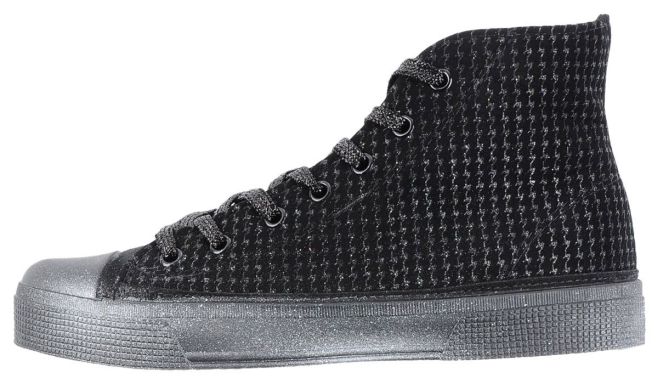 Beverly Hills Polo Club Glitter Sneakers, $59 (was $76)