She has an amazing career and the perfect family. Megan Fox married Brian Austin Green in the summer of 2010 and since then the couple had three babies. This week as the summer is finally here, the five of them went out for lunch in LA.
Megan carried the two oldest kids, Noah and Bodhi and her hubby hold the youngest one that is almost a year old. This makes you think, maybe you can have it all.
Megan, on top of her acting career and happy family, has an incredible sense of style. She wore a pair of black leggings- kinda boring right?- well, not really. She paired them with a black and white striped top and jeans shirt. But the hit of the look are the silver shoes.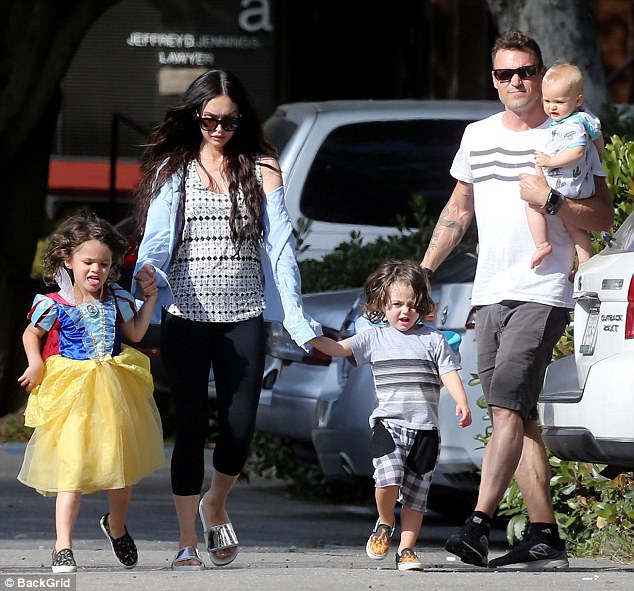 Metallics are huge this season and summer is almost here, you need a pair of metallics flip-flops. Just to add some extra personality to your otherwise kind of boring outfits. You can wear those on the weekends while taking the dog out for a walk or on the beach. The possibilities are endless. And if Megan Fox loves them, so would you.